Image Theft Finder | How to Find and Check Your Stolen Pictures Online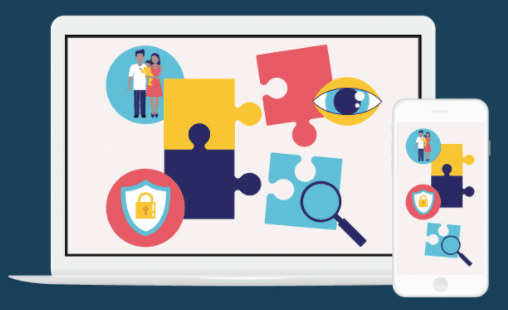 Upload your photo and find who stole your image.
Nowadays we're so used to having our photos posted online. Maybe you already caught a scammer using your pictures before, or you're just worried that your image might be stolen by others secretly for ill purposes. That's when this article would help.
We'll show you 5 most effective tools to monitor your pictures online and to secure the source of the theft, whether it's a person or an organization.
1. Google Images
Google Images has been a popular search product for a long time. Through a picture, it helps you detect who has used your picture on the internet and trace the source.
Step 1: Open Google Images and click "Search by image" icon.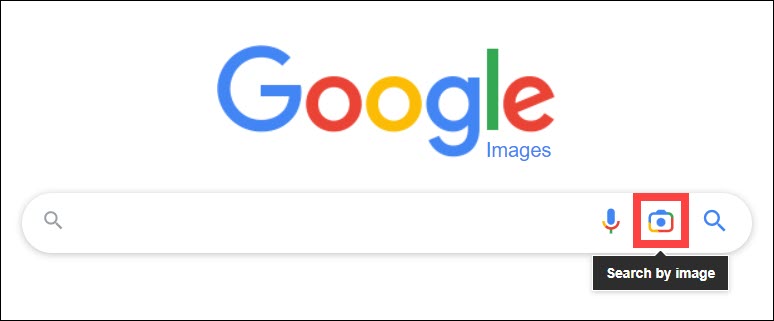 Step 2: Upload your photo or paste the link to your photo in the search box and click Search.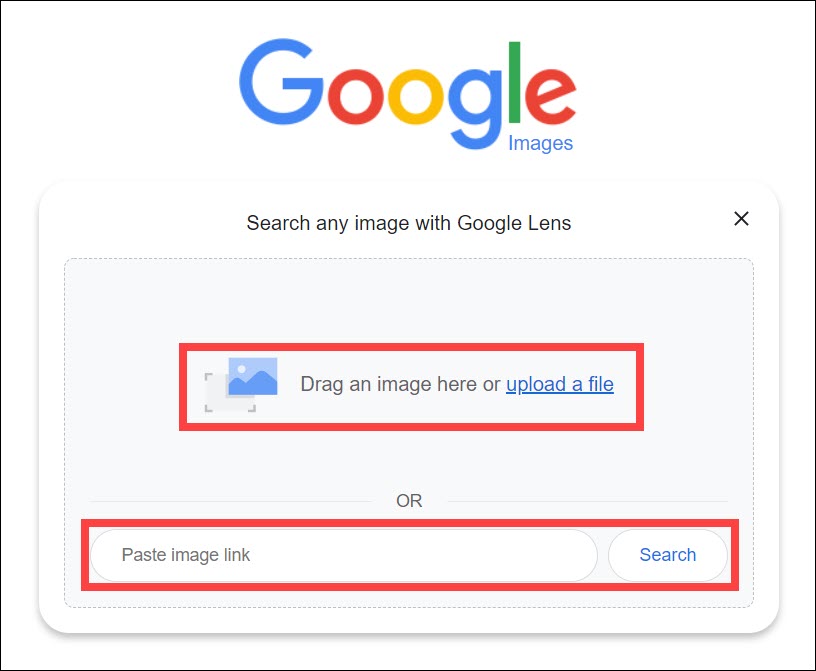 But if you're browsing a website now and just have the photo you want to check right on the screen, you can right-click the picture and select Search image with Google Lens to start Google Images directly. The engine will then present you the results in a new tab.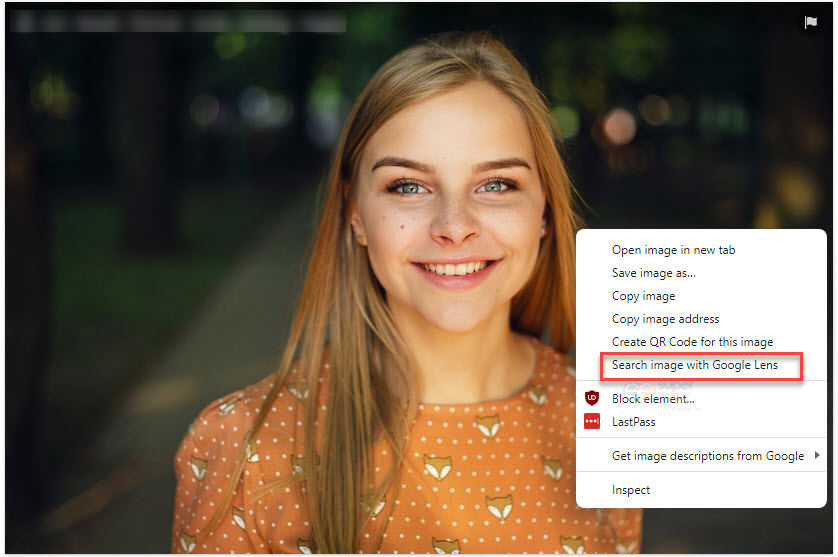 Google Images is powerful with its hugest database on the internet. That being said, the free service doesn't really focus on people search area. The tons of results it forwards to you could be too vast to filter for the key information. And the results are more associated with the source of the whole picture, instead of the person in that picture.
If you find it tedious to use, you may want to try a professional people search tool like Social Catfish.
2. Social Catfish Reverse Image Search
Most of the time, scammers would steal photos from normal people to fake a dating profile or make up a fraudulent identity on social media. And Social Catfish has exactly the advantages in searching people among social media platforms and dating sites.
It analyzes the photo and extracts the facial information. Then it searches in its professional database of 120+ social networks to find the matching profiles. You can see all the possible users who have used your photos and other personal information of yours.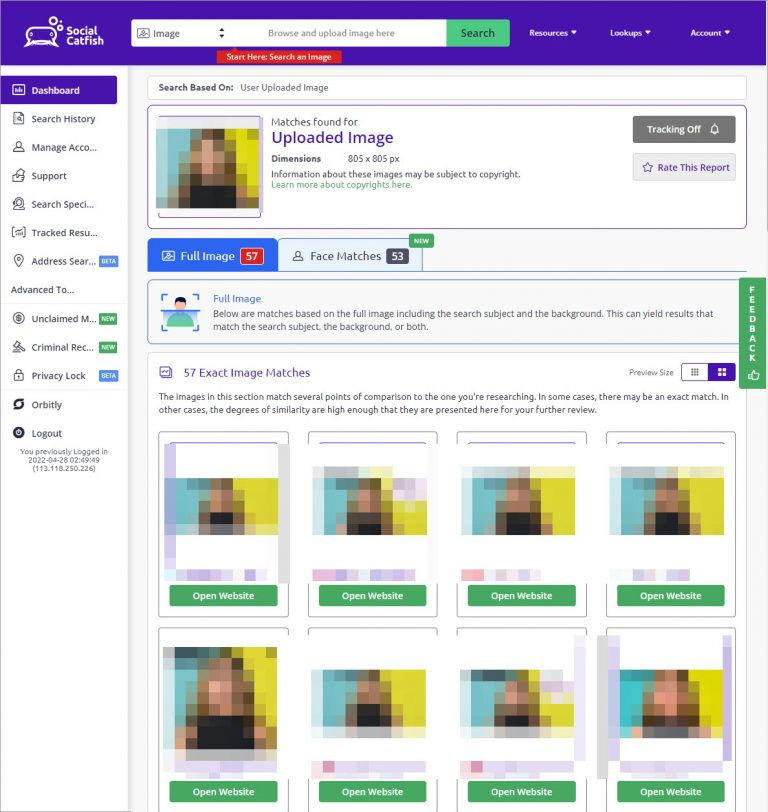 Open a suspicious profile and you may dig deep into their real identity and records, such as their real name, phone numbers and addresses, and all of their social media and dating accounts.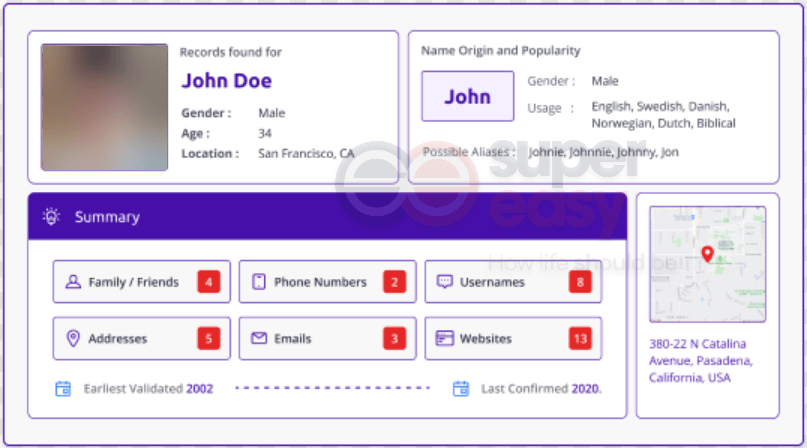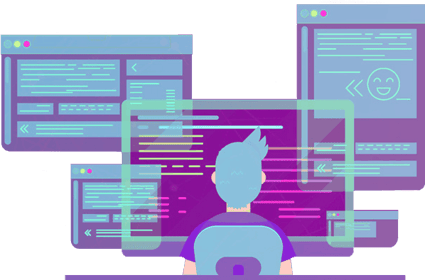 It's a paid service to hire the people search experts at Social Catfish. They use the same tools that FBI uses and gaurantee to identify the person behind possible image thefts for you.
3. TinEye Reverse Image Search
TinEye is a free tool particularly for image source tracing. It allows you to upload pictures or search by URL-links. With just one click it'll return you a list of related webpages. They contain either the exact photo being searched or visually similar ones.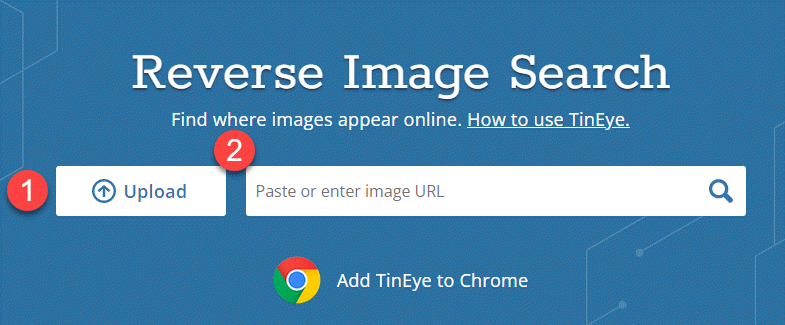 Among those websites you can have a closer look at the dating sites and social media pages. See if any unfamiliar or strange accounts appear that are not yours but use your photos or even other of your personal information.
But as a simple image tracing tool it only tells you where the picture comes from and how it spreads on the internet. It doesn't target at finding the owner's information.
4. Aura Scan ID Thefts
If you don't want to stop at passively detecting image and identity thefts, but want to secure the source of your image leaks, you may consider installing Aura to protect your digital footprints with the whole set of privacy solutions.
Aura offers professional service in identity theft monitoring. Its holistic online scan can pin point your data leaks in known breaches and even in the dark web, listing all your compromised accounts and passwords.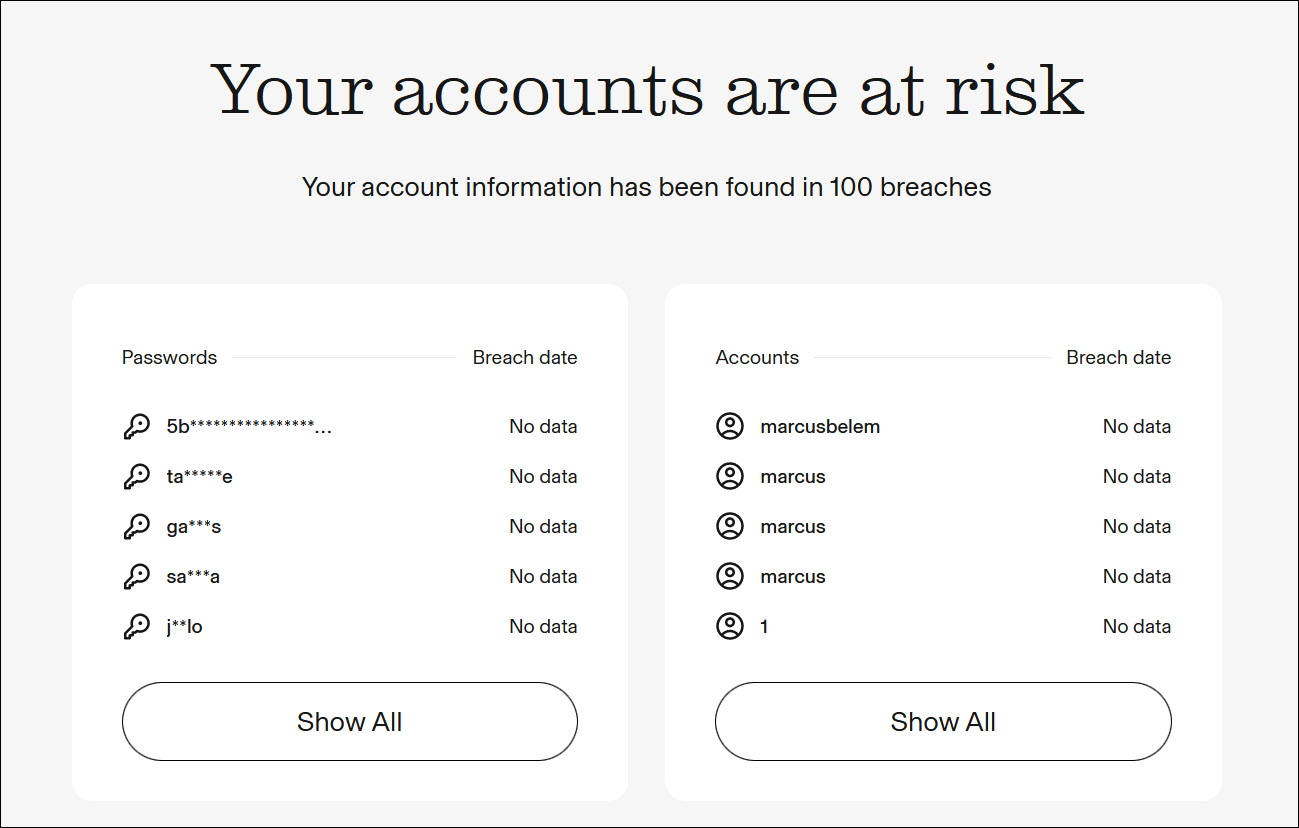 You can start with a free trial to unlock the full report. it contains monitoring data and advice on not just your online photos and profiles, but also real-time fraud alerts, Antivirus, and VPN, etc.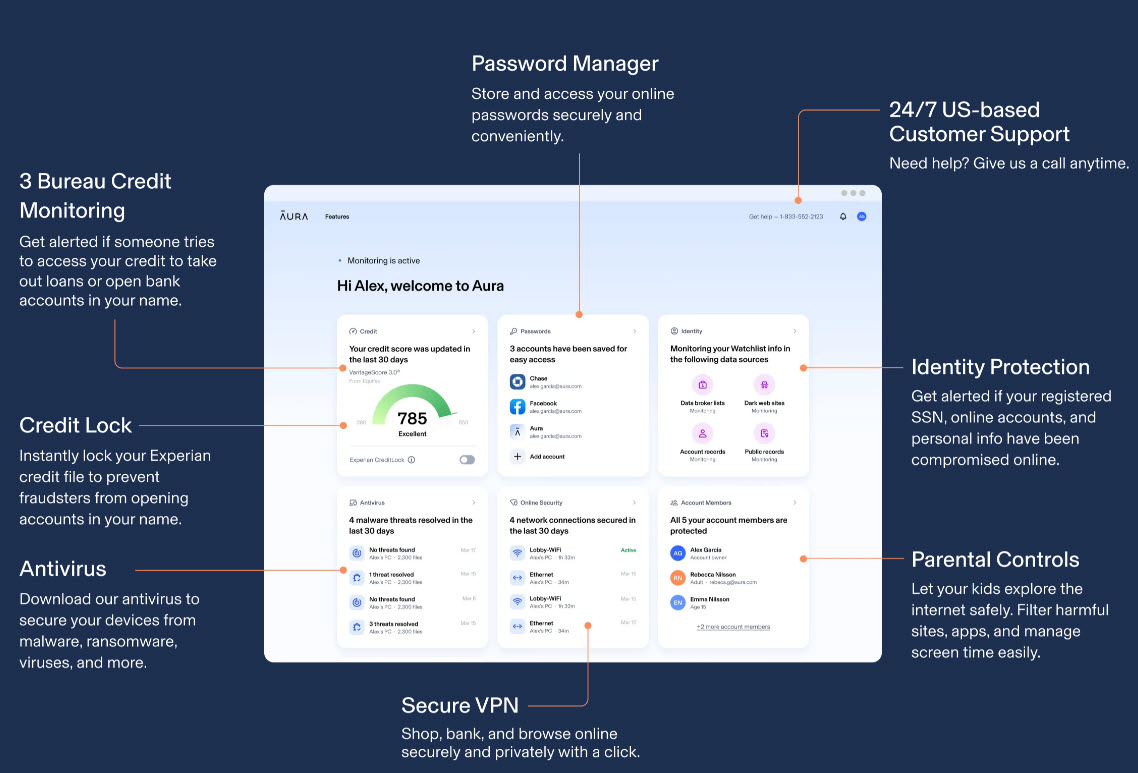 5. Other Image Search Engines
Google is not the only search engine providing image search service. If you can't find luck by Google Images but still want to use free products to track your stolen pictures, you can consider the following two, both with pretty good databases and advanced algorithms.
1) Bing Image Search
Bing is a famous search engine under Microsoft. It features an image search as well. Go to the image search site of Bing. You can choose from dragging a photo, uploading one, pasting URL or taking a picture at once to run your image search. In just seconds Bing will return you all the matching websites. Check through them to find alerted signs of identity thefts.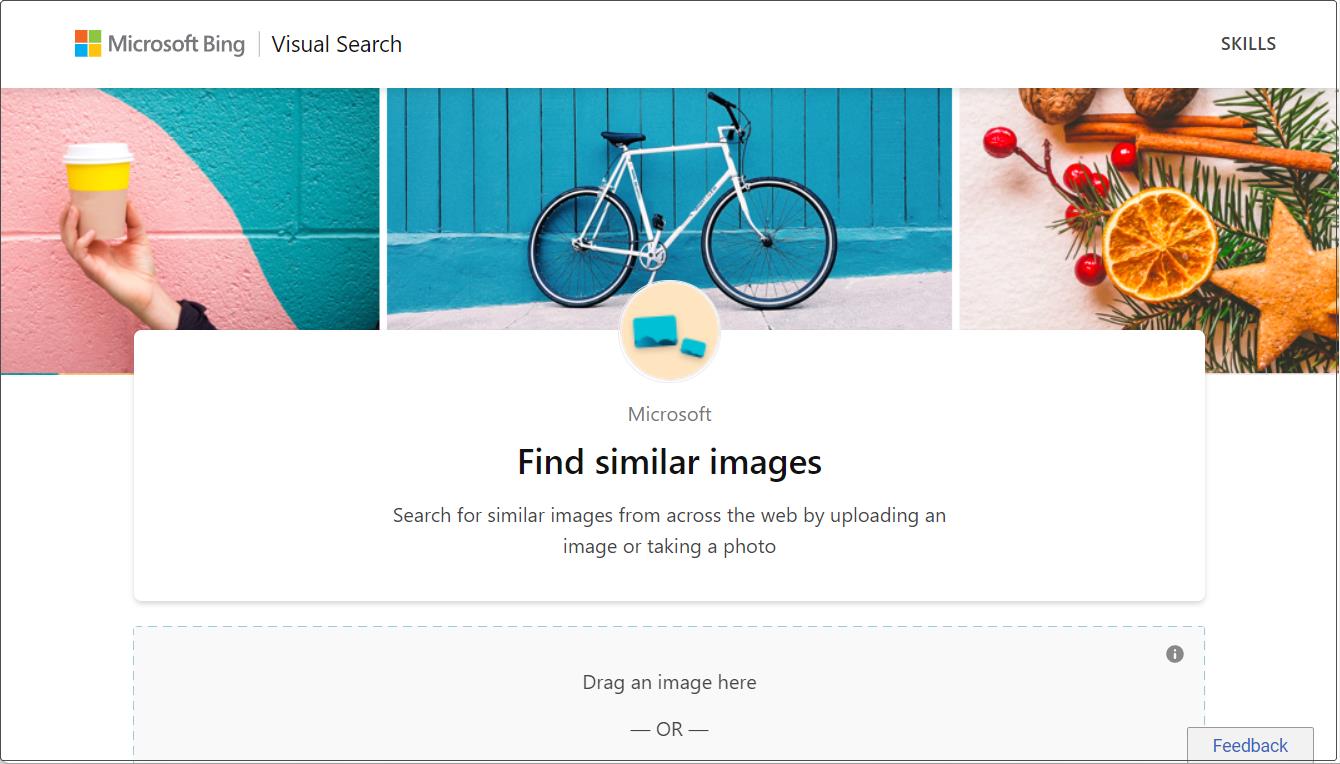 2) Yandex Image Search
Yandex is a Russian free search engine. It also developed a reverse image search tool, allowing you to track the source of a picture or find similar images online.
Just open the image search page of Yandex and upload one of your photos. See if potential scammers and frauds hide themselves in the list of pages found with your picture.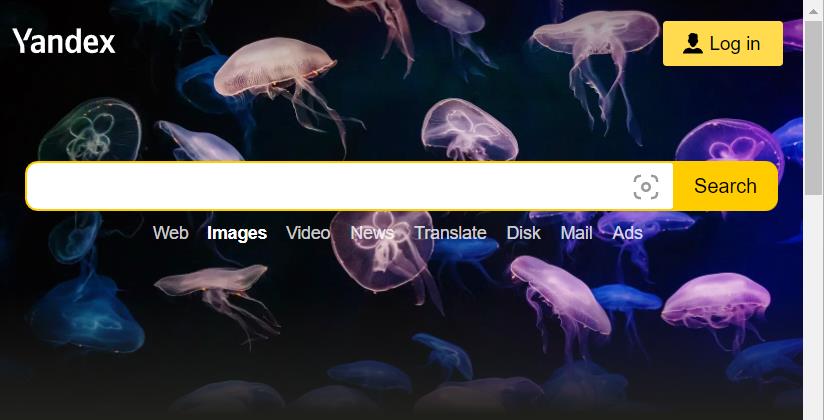 The methods in this article provide you with easy access to public record information, but without a guarantee for accuracy and may include links to websites not listed as a Consumer Reporting Agency (CRA). Information acquired from these bodies is illegal to be used for employment, housing, credit, and other purposes alike, according to laws such as the Fair Credit Reporting Act (FCRA). If you're not sure whether your use of our methods is appropriate, click here for details.