[SOLVED] How to protect your online identity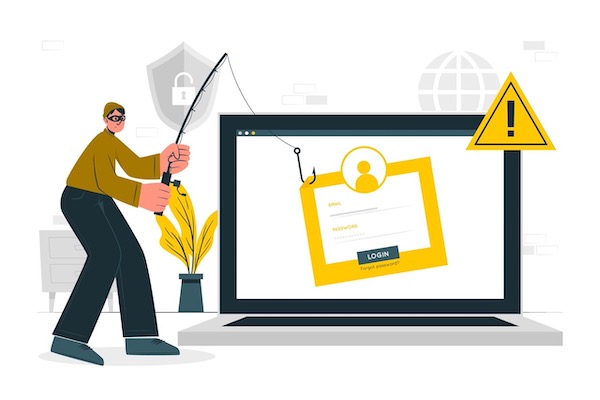 The internet is pervasive in our lives today. Whether you're posting a picture to a social network page, sending an email to your colleague, or shopping online, every action you take can potentially compromise your online identity. When you're taking advantage of online conveniences, you may also be exposed to risks, like identity theft.
If you're concerned about your online identity, and want to learn how to protect your online identity, you've come to the right place!

Get Proactive Online Protection Today.
Try a no-risk 14-day free trial today.
In this guide, we'll explain everything you need to know about protecting your online identity, and after reading it, you'll find answers about what identity theft is, how identities can be stolen, and most importantly, how to protect your online identity.
What is identity theft?
The term Identity theft was coined in 1964, and since that time, the term has been defined as the theft of personally identifiable information. When someone uses another person's identifying information without that person's consent to perpetrate fraud or other crimes, it's called identity theft.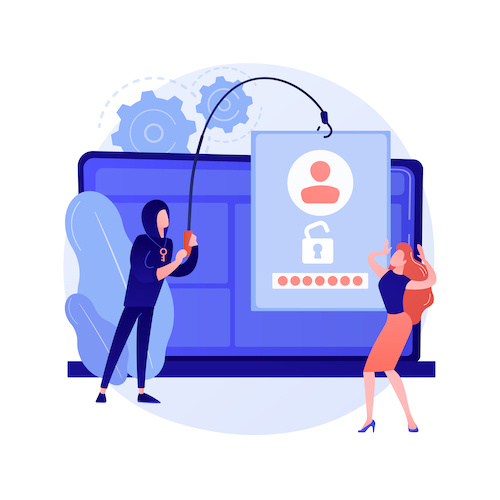 Even a small piece of information–your Social Security number, address, password, account numbers or PIN–is enough for the identity theft to make credit card purchases, take out loans, open bank accounts or commit crimes in your name.
According to the FTC, at least 534 million personal records have been compromised since 2005 as a result of attacks on the databases of companies, government agencies, institutions, and organizations. The FTC estimates that up to 9 million Americans have their identities stolen annually.
How are identities stolen?
People fall victim to identity theft due to a variety of exploits. Some can take place the old-fashioned ways when bad guys steal your wallet, rummage through your trash for bank statements and bills, or make an extra copy or your credit card.
Unlike traditional thieves, online identity thieves often use cyber technology and social engineering to commit fraud. When people surf the Internet, if they are not vigilant enough, it is easy to fall into their well-designed traps like phishing and confidence scams.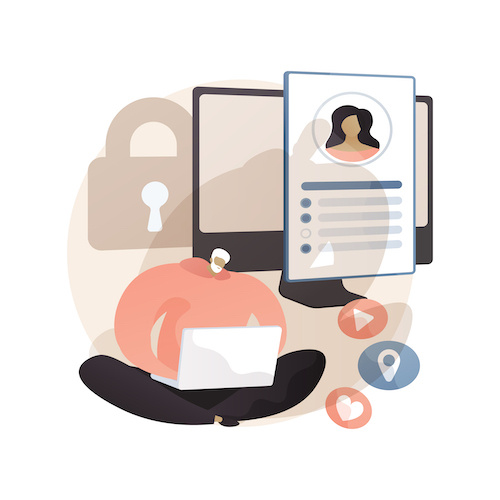 People would put their online identities at risk when they:
Click on unknown/suspicious links to download files onto their devices. The files downloaded are malware that can steal their information.
Use insecure wireless networks like public Wi-Fi. Hackers using the same wireless network can steal their information.
Share their passwords with untrustworthy people.
Suffer from a data breach. Hackers and cybercriminals would obtain their personal information from data breaches.
How to protect your online identity?
Protecting your online identity may not be as complicated as you thought. In fact, In fact, you can protect your privacy and online identity from identity theft by making a few simple changes to your device, account, and browser.
Tip: If you don't have the time, patience, or computer skills to do the job, try Aura, one of the best all-in-one digital security suites that protects your identity, finances, credits, and devices from threats.

Get Proactive Online Protection Today.
Try a no-risk 14-day free trial today.
1. Protect your devices
Below are some best practices for protecting your devices:
Use strong passwords
Use strong sign-in passwords on your PC and smartphone
Enable biometric authentication such as fingerprint recognition or/and facial recognition if available.
Always lock your computer, laptop, and smartphone when you're leaving.
Keep all software current with automatic updating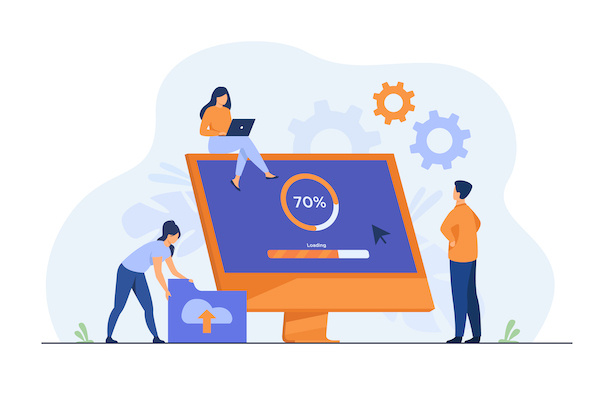 Software developers and OS manufacturers are constantly releasing new versions to fix bugs and improve performance. To reduce your risk of identity theft, we suggest that you always keep your software (including your web browser) and OS up to date.
Install security suites
A security suite is a collection of tools that protect your devices from online threats. It usually offers a range of features like anti-virus, spam detection, and password manager, to help protect your online identity.
Aura is an all-in-one digital security solutions to protect your identity, finances, credits, and devices from threats. It offers the following features to keep you and your family safe:
Identity Protection
Password manager
Antivirus
Secure VPN
Parental controls
Credit lock
3 bureau credit monitoring
24/7 US-based customer support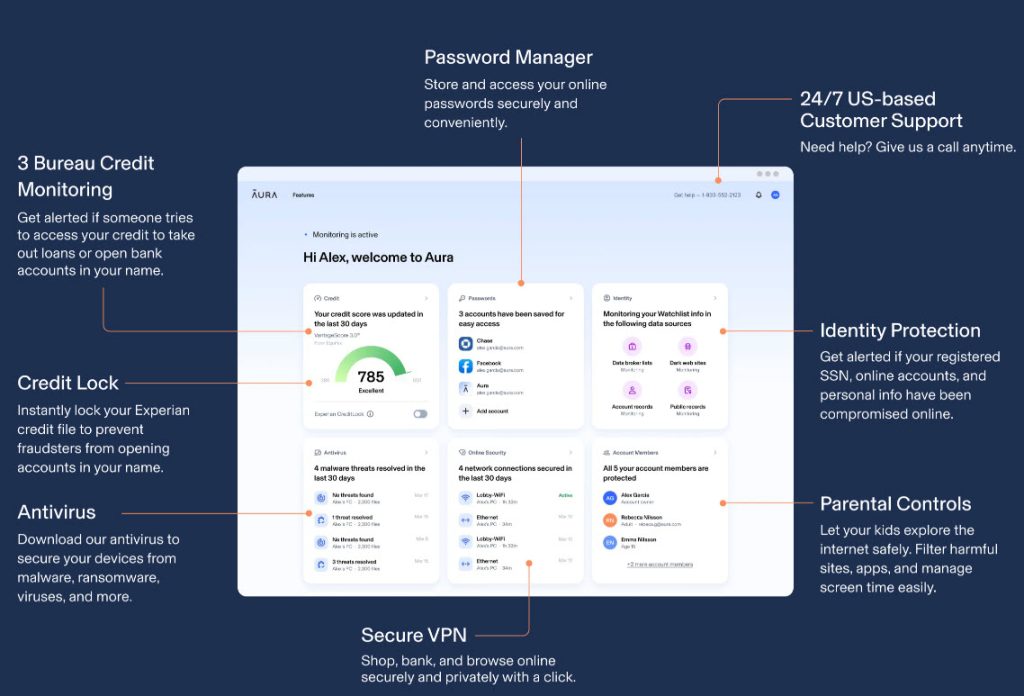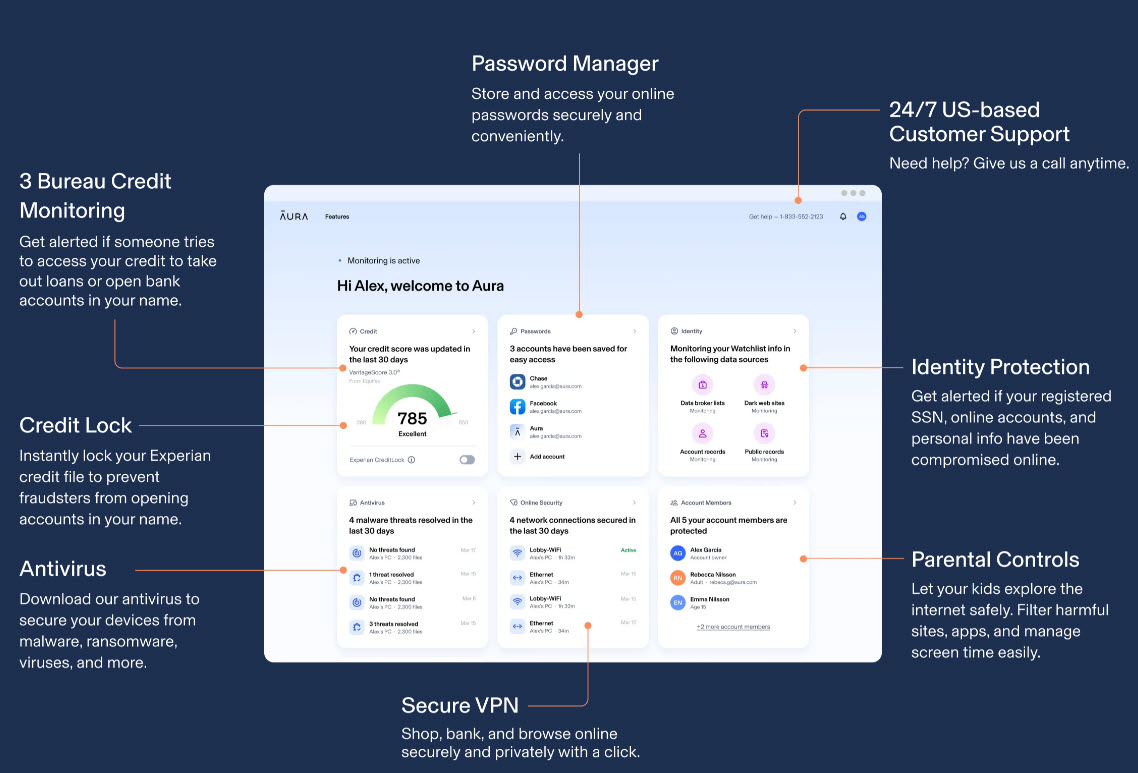 Get Proactive Online Protection Today.
Try a no-risk 14-day free trial today.
2. Enhance network security
Network security is critical to protecting your online identity. The good news is, it's quite easy to enhance your network security, even if you're a novice user.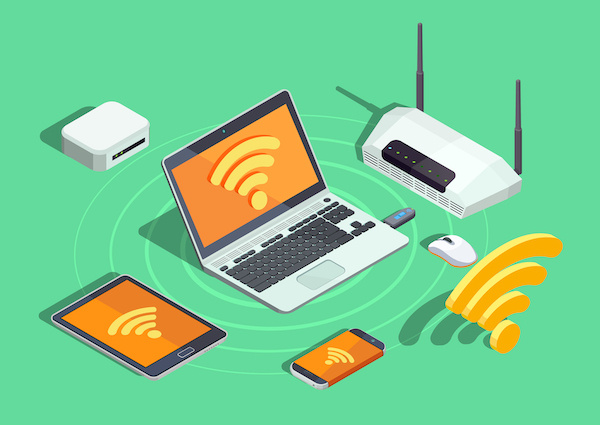 Here're some tips on how to enhance network security:
Password-protect your wireless router
Stop using a public WiFi
Encrypt traffic on your device with a VPN
3. Encrypt important files and store them in safe places
Keep your important files in a safe place, encrypt them and create several copies in different places.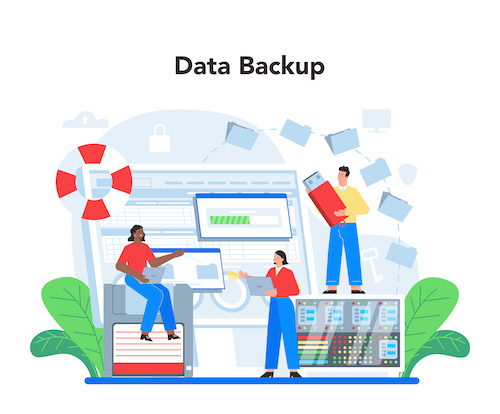 For example, if you have some important files containing sensitive information on your laptop, encrypt them first, then create a copy and update them to your cloud drive like OneDrive, Dropbox, Google Drive, or iCloud Drive. By doing that, even if you lost your laptop, nobody except you can access those important files, and you still can download those important files from cloud.
4. Secure your accounts
Do you know how many account credentials are leaked after data breaches from Facebook, Home Depot, Equifax, Yahoo, Target and countless others? Not sure if you become a victim of a data breach? Search for your email address on Aura's dark web scanner to cross-reference your email address with data breaches.
Data breaches happen from time to time, and the best way to protect yourself is to avoid being a victim in the first place.
To secure your online accounts, it's necessary to:
Use unique, strong passwords for your accounts. If you don't want to remember so many different, complex passwords, a password manage like LastPass and Aura can help you do the job.
Enable two-step authentication whenever possible. Most banks and major social networking platforms offer this option and you just need to use your phone number or an authenticator app to set it up.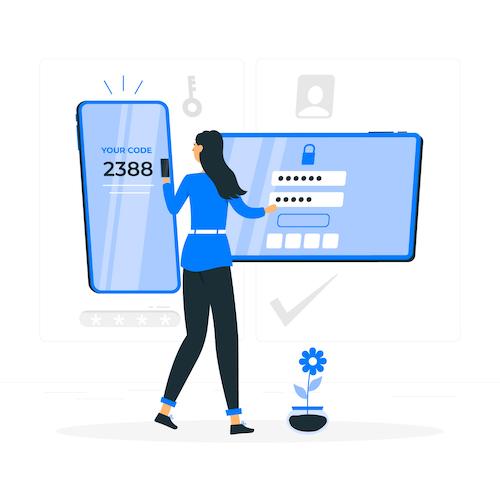 5. Run a safety check on your web browser
Your Internet security depends largely on your web browser. Major web browsers like Chrome, Edge and Safari have additions options like blacklist or safe browsing. This feature provides a basic access control mechanism that blocks malicious attempts of cybercriminals from accessing your user logins, passwords and email addresses.
If you're using Chrome, you can go to Settings > Privacy and security to run a safety check. After the safety check, you'll find out if your browser is up to date, which passwords are compromised and which are weak, whether the Safety Browsing feature is enabled, and whether you're using some potentially harmful extensions.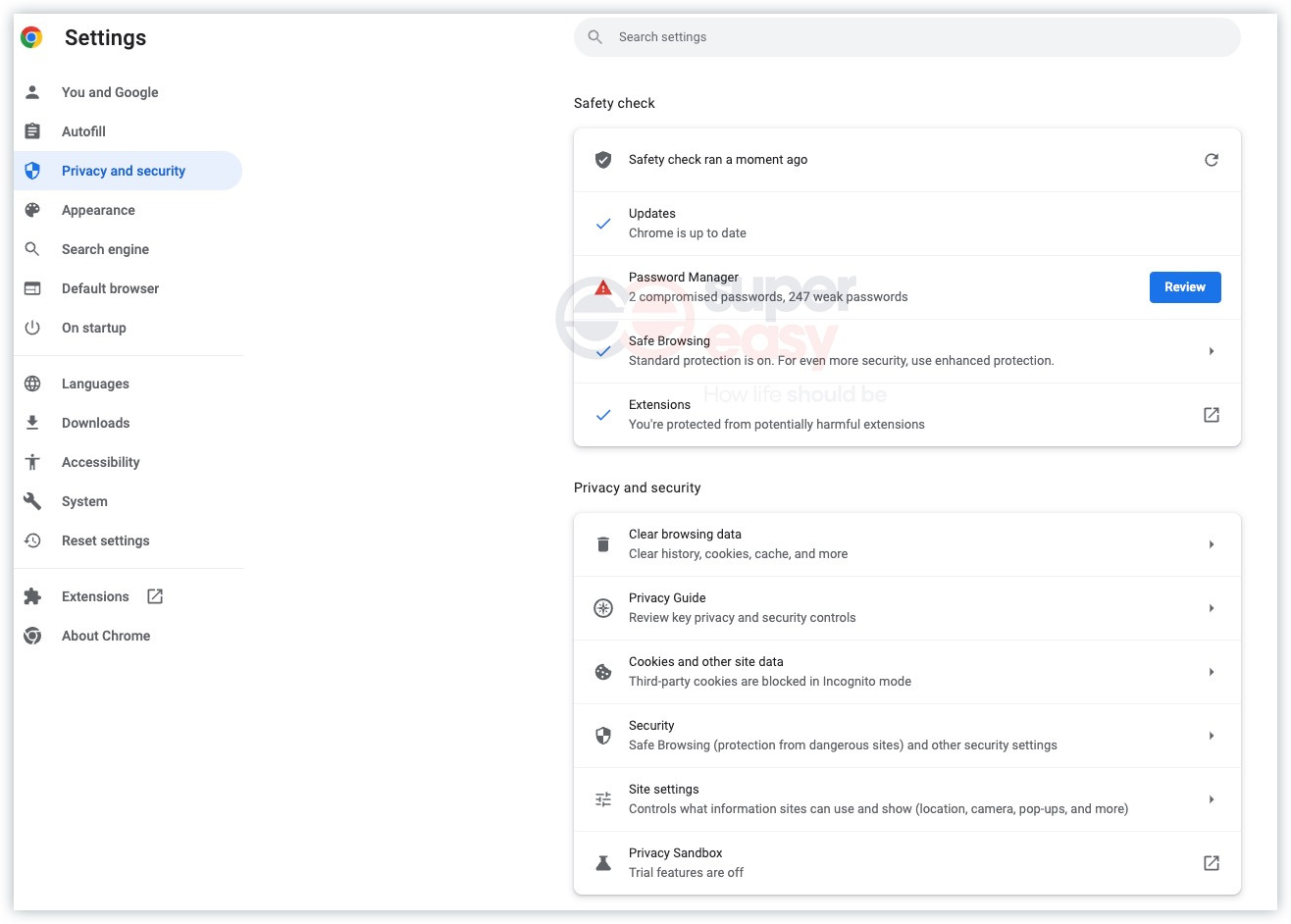 Besides, when you're surfing the web, especially when you're going to make any sort of financial transaction online, you should always check whether the website you're visiting is encrypted or not.
Just take a look at the address bar on your browser to check if there is a little lock on the left-hand side and if the its URL starts with "https". If you find those two things, it suggests that the site is encrypted, so nobody will be able to see information you submited to the website owner.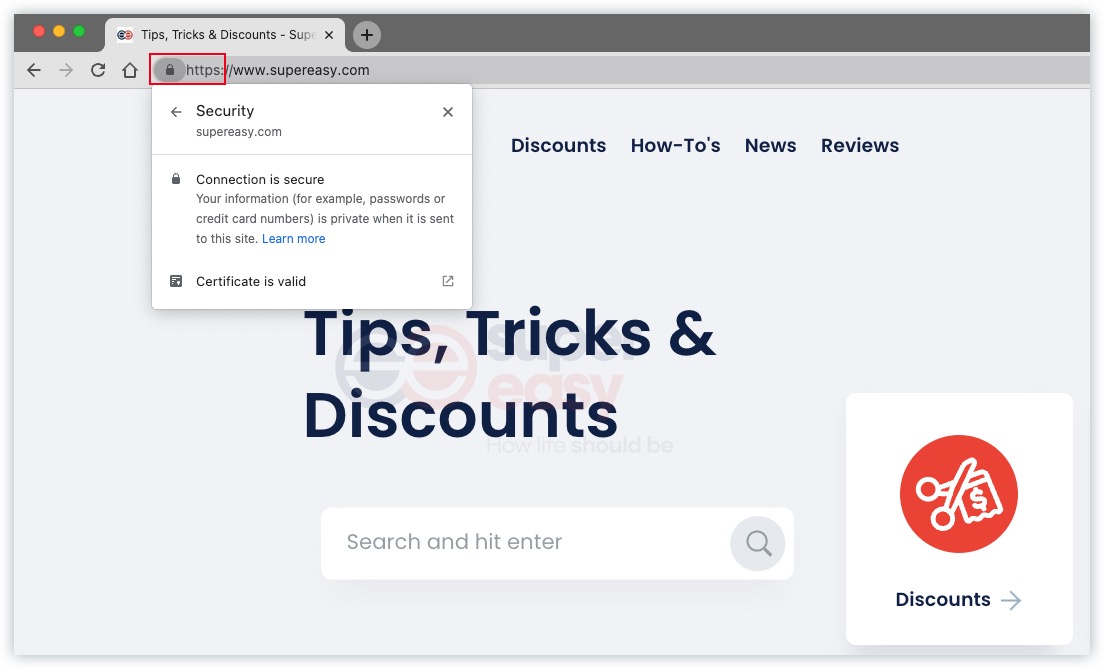 6. Manage your digital footprint
Every time you goes online, you leave a virtual trail of "crumbs" behind with every click or keystroke. To protect your online identity, it's important to manage your digital footprint before a data breach.
Want to find your digital footprint on the web? Just put your name, email address or username into search engines like Google, and you're likely to find your information on the web. If you need a more professional digital footprint checker, try people search engines like TruthFinder, Social Catfish, BeenVerified, etc.
Quick search: just put your name into the search box below to see your entire digital footprint on TruthFinder:
You should reduce the personal information you make public. To do so, you will need to review and implement privacy settngs on the websites, products and social network platforms to minimize who can view your information.
Need to remove your personal information online? If you don't have the time and the patience, you may want to use a hands-free subscription service like DeleteMe to help you do the job.
7. Monitor your credit scores
The magor U.S. credit bureaus—Experian, Transunion, and Equifax—work together through AnnualCreditReport.com, providing free credit reports for customers per year. You can order it through its official site, or call toll-free (877) 322-8228.
Once you got the credit report, examine your account to see if there are any new loans, credit cards, or other transactions that you are not aware of. If so, take immediate action to have them terminated and investigated. If necessary, freeze your credit.
Wrap up
We're all conencted through the internet, yet because of this, identity theft protection is crucial. Hopefully, after reading this guide, you've learned how to protect your online identity. If you have any questions or suggestions on this topic, feel free to drop a line in the comment area below. Thanks for reading!

Get Proactive Online Protection Today.
Try a no-risk 14-day free trial today.
Useful links:
Featured Image by storyset on Freepik