6 Data Breach Checker | Is My Info on the Dark Web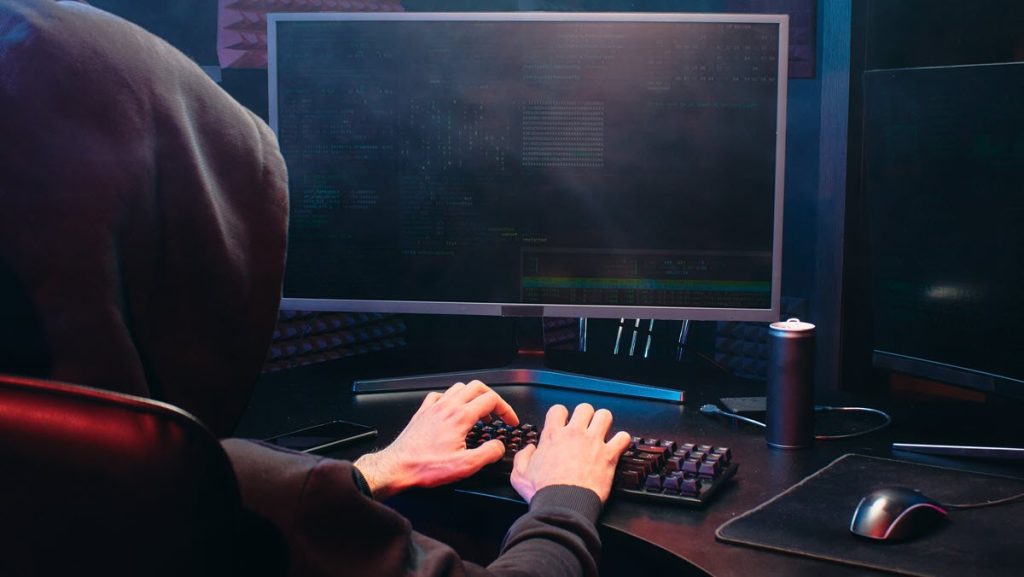 Free Data Breach Checker
Check if your personal details have reached the Dark Web.
Whether tech-savvy or not, you must have heard about data breaches. Adobe, LinkedIn, Facebook, and Yahoo, are part of established giant cooperation involving data breaches. In this digital era, leaving no trace online is almost impossible. But laying your private information open may threaten your identity security and even your personal safety. Follow this tutorial to run a free scan and check if your info is safe from cybercriminals.
Method 1 Search exposed data with Aura
Aim at creating a safer Internet for everyone, Aura spares no effort to provide an all-in-one intelligent safety solution to people haunted by identity theft. The whole story started in 2014 when Aura's founder realized his credit information was stolen and no products on the market can help him out. It may sound cliche, but that's what inspired him and his team to work for their customers — keep everyone's data safe.
Aura offers a free dark web scan for everyone. Follow the steps below to see how it works:
1. Visit Aura scan page.
2. Enter your email address and click View Results.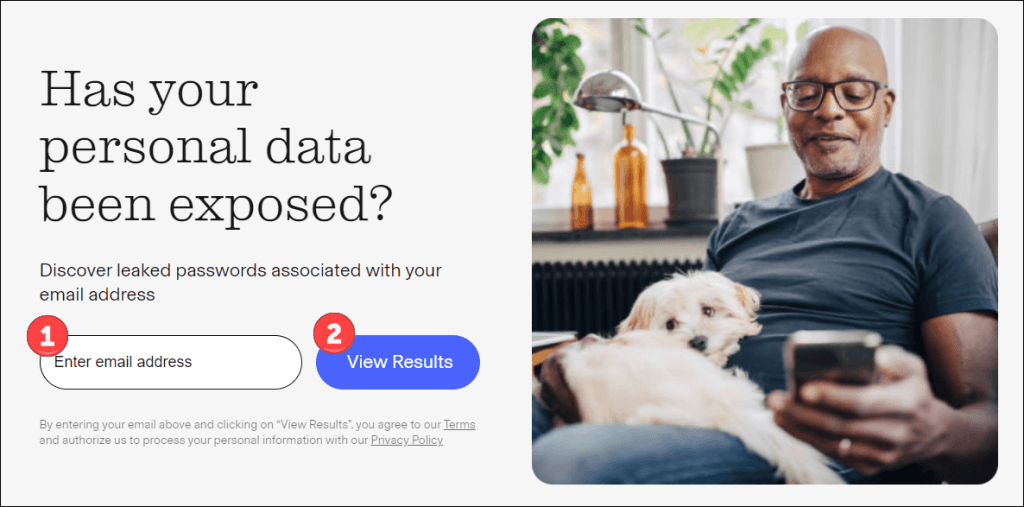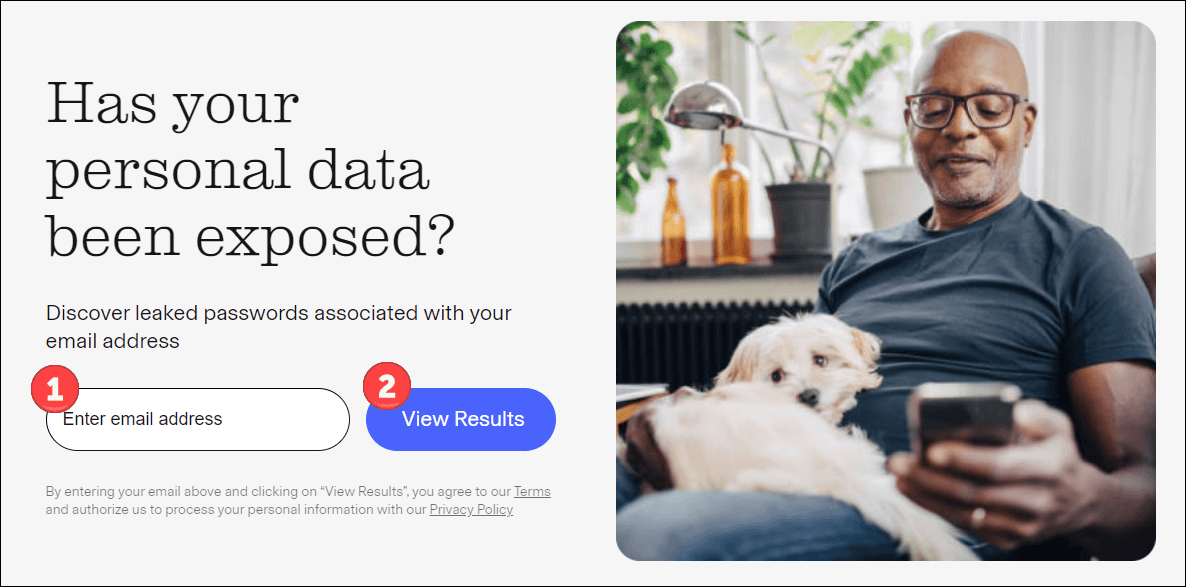 3. Wait for its tool to finish the scan. It'll check if information tied to your email has been exposed in data breaches or on the Dark Web.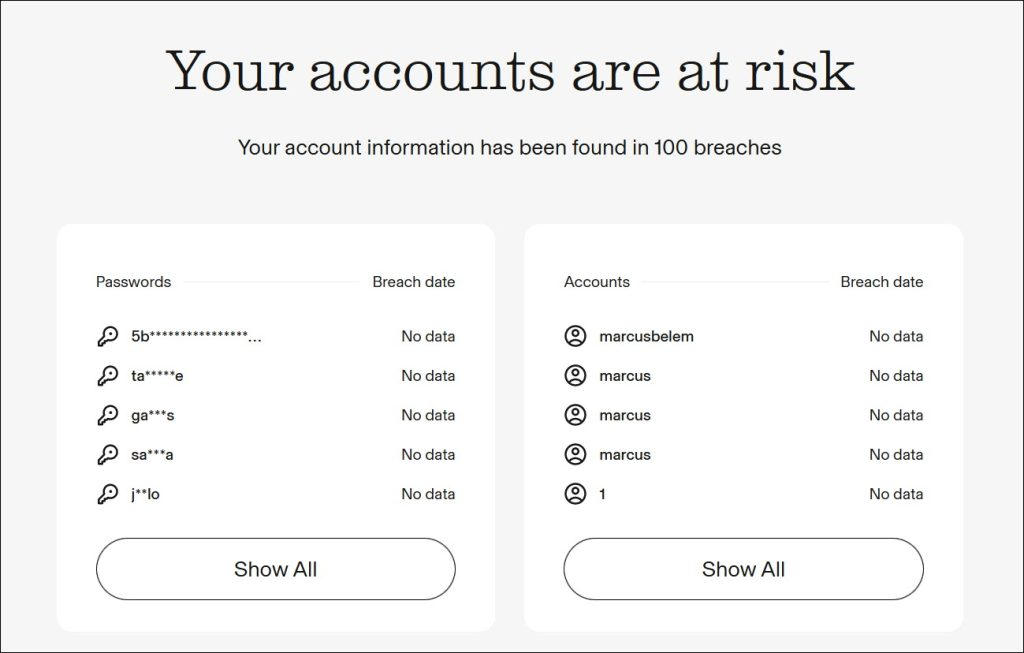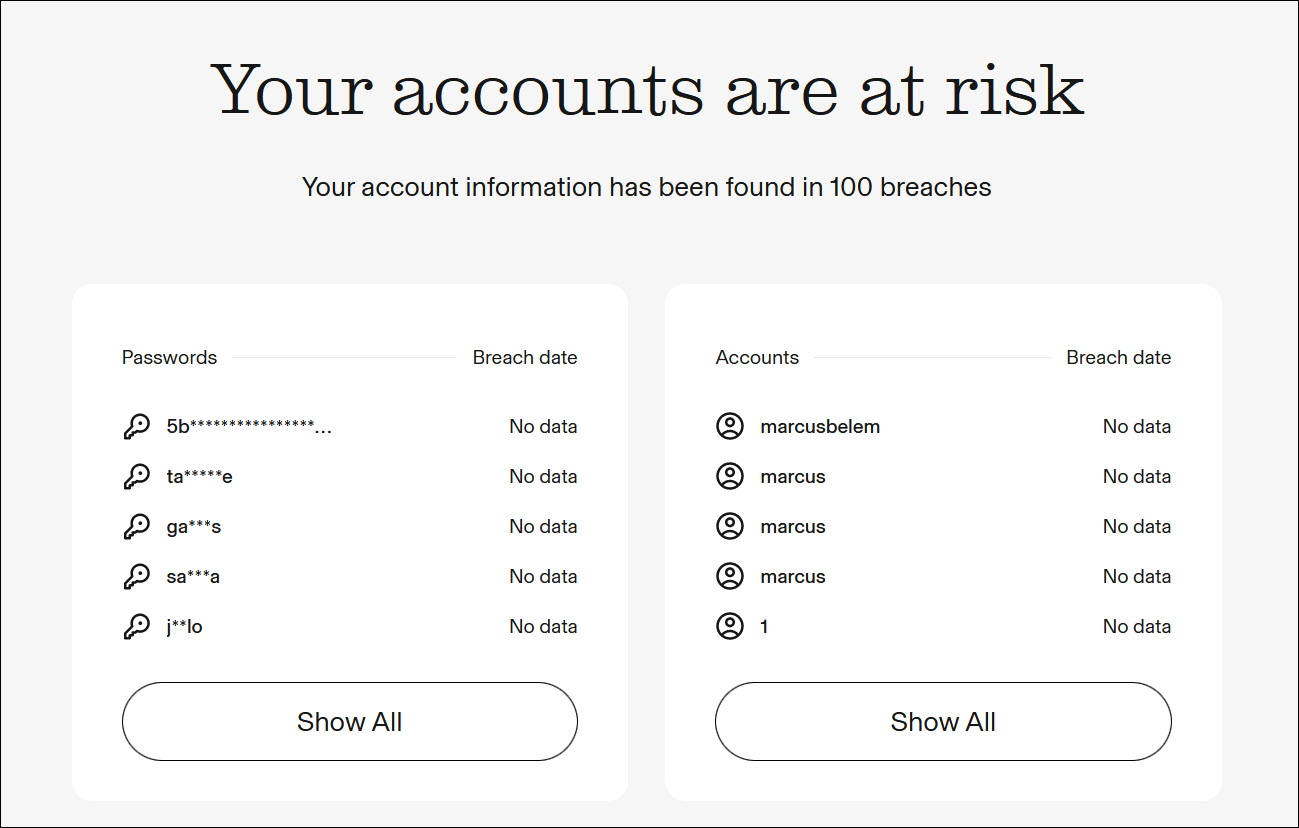 4. Your free personal report will be ready in minutes. Or you can start a free trial to unlock the whole report and tailored privacy solutions.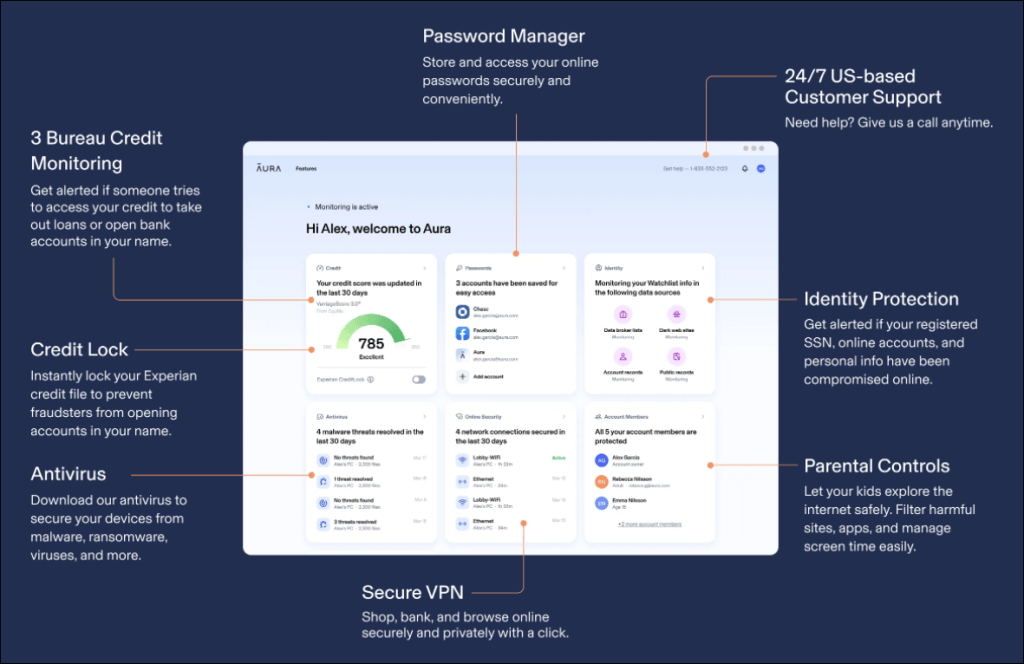 Method 2 Scan data breach with NordPass
NordPass is developed by Nord Security, a leader in the global market of cybersecurity products. As the name suggests, it mainly features password management and protection. However, it protects more than that. Credit cards, secure notes, and personal details are also covered. In addition, it offers a free online data breach scanner which allows you to check if you've been hacked.
Run the scanner following these steps:
Go to the NordPass scanner page and click No, try the online version.

Enter your email address and click Check Now.

It'll check the web for leaked databases and then compare them to the provided email address. You'll be notified if no breaches are found. But if you need to check a detailed report, you need to have a NordPass Premium account which boasts a 30-day money-back guarantee.

Method 3 Check data security with Identity Guard
Possessing 20 years of experience, Identity Guard has helped people resolve 140,000 ID fraud cases. It offers robust tools to secure personal information and empower every person to take control of their info, so as to prevent fraud, theft or misrepresentation. Deeply knowing how personal data matters to everyone and how severe data exposure can be, it has a free privacy checkup.
Here's how to access it:
1. Go ahead to Identity Guard scan page.
2. Enter your email address and click Free Privacy Checkup.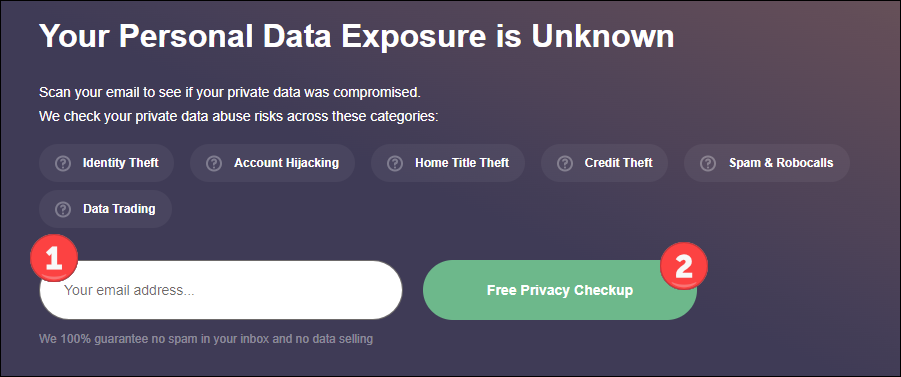 3. It'll check several aspects associated with major data abuse, including identity theft, account hijacking, home title theft, credit theft, data trading, and spam & robocalls. You can also turn on the data breach notifications so that you can receive notifications when somethings change.


4. To get yourself well-rounded protection and immediate alert, you can start a membership to prevent identity theft in 5 easy steps.

Method 4 Look up info leakage with other webs
When you google data breach checker, you may find countless websites claiming they can do that freely. Though these websites are not as professional as the above three, you can still give them a shot. For instance, WhatIsMyIPAddress enables you to run an easy and free scan. Similarly, just type in your email and click the red button, and it'll do the job.

However, these websites tend to be ads-ridden and insecure. So DON'T use them to scan sensitive information.
Method 5 Run a background check
There ought to be some signs when your data is manipulated by others, such as missing mail, unknown transfer, or weird bills. If you suspect a data breach or identity theft is approaching, consider running a background check on yourself. You'll get a well-structured report from TruthFinder by filling in your full name below and clicking Search Now.
If there are any public records not belonged to you, your data security may be at risk.
As TruthFinder is a subscription-based service, you need to pay $1 for 5-day trial with unlimited reports.
Method 6 Get free credit reports weekly
If someone stole your personal information, he/she is likely to seek profits from these details. Some common tricks may be opening a new bank account, or making a transfer. Therefore, keep a closer eye on your credit reports, so that you can spot any new fraud and unusual account activities quickly.
Due to the pandemic, you can check your reports every week for free at AnnualCreditReport.com until December 2023. And the report is produced by three bureaus — Equifax, Experian and TransUnion.

How is personal information exposed?
| | |
| --- | --- |
| Social media | Name, gender, email address, location, phone number, date of birth, photos, videos, posts, relationships, chats |
| Online shopping | Name, gender, email address, phone number, delivery address, credit card details, product search history, IP address, device information |
| Search engines | Online searches, IP address, browsing history, online interests, device information, downloaded files, passwords, credit cards (if you store them in your browser) |
---
That's all for running a data breach checker and hope you find this post helpful. If you find any personal data leakage or identity theft, don't hesitate to turn to a professional consultant.