How to Run History Checks on Cars Easily & Quickly – 2023 Guide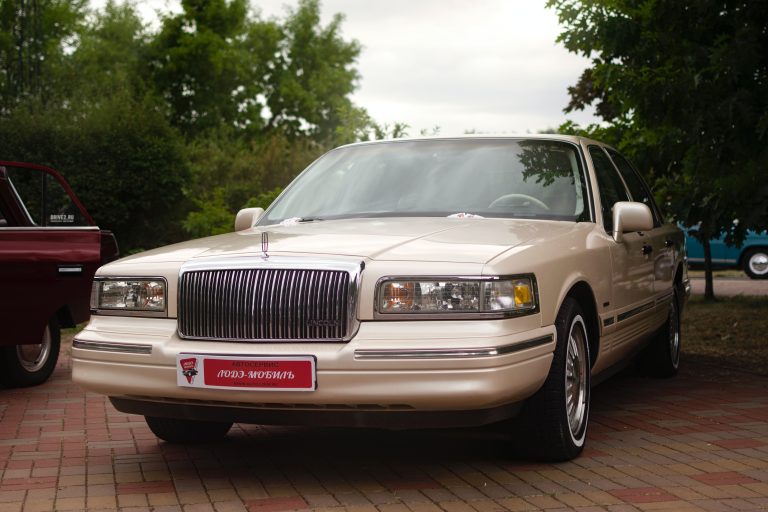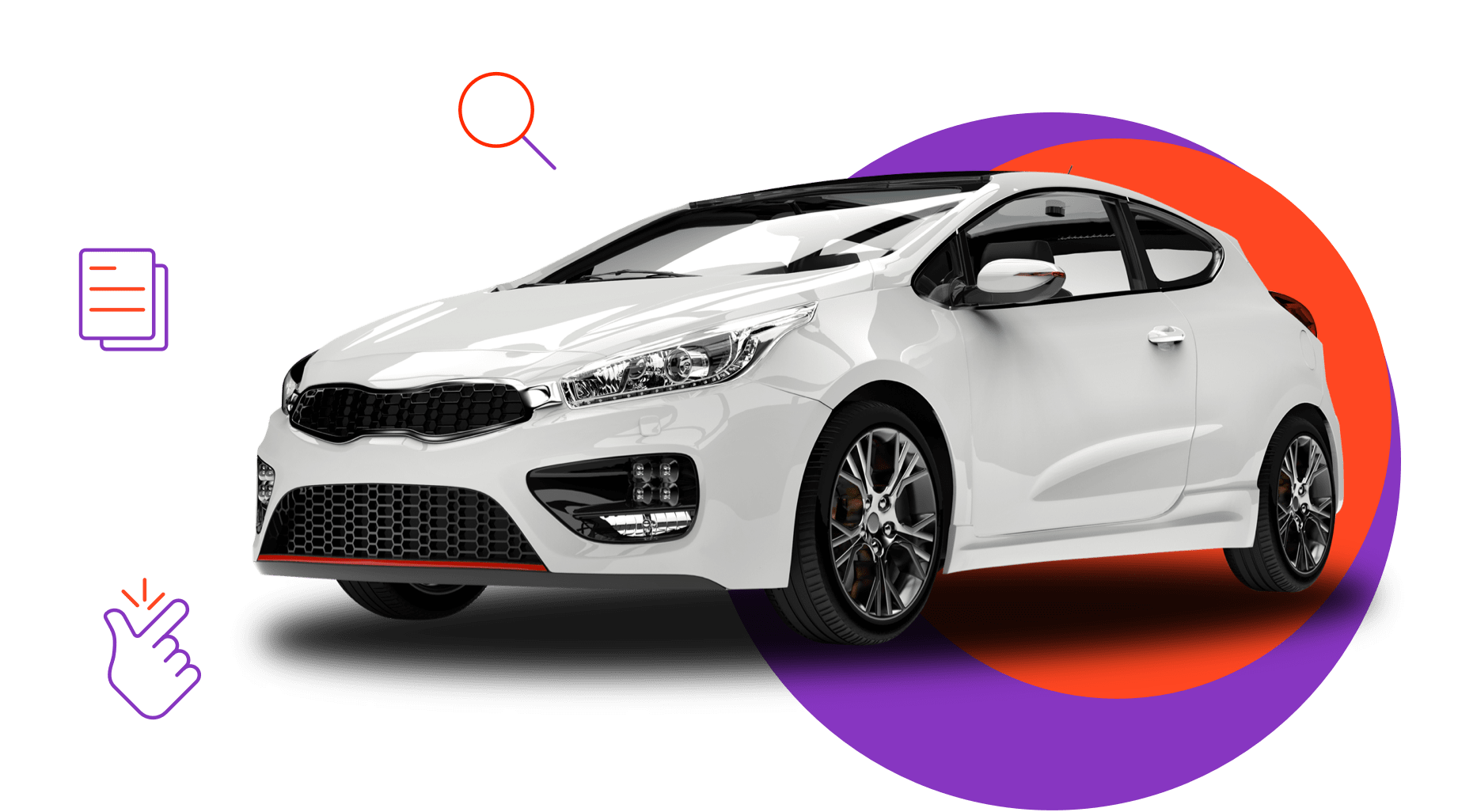 Vehicle history reports by VIN
Enter a VIN number and learn more about a car in seconds!
For many people, buying a used car can be a both exciting and stressful experience. You will never know if you've got the right car until you pay for it and use it for a while. To boost your odds, it's always a good idea to have your act prepared. How? It can be easy; just run a history check on the car you're considering, gathering info about the car you need.
Why you need to run a car history check
Under the shiny coat of a car, there could be a number of hidden issues that actually make the car less worth the price. But with a history check, you can look into the car's history and may help you foresee potential problems.
When the check is performed with the right tool, you may get a comprehensive history report of the car including the following details:
History report with valuable information
---

Title brands

Sale listings

Theft history

Accident history

Owner details & history

Vehicle specs

Recalls

Warranties

Modification

Salvage records

Vehicle safety info

And more
Even if you're selling your used car, obtaining a car history report with the above info can also be beneficial. Providing the history report to your potential buyers can ease their concerns about the car's history and show your integrity as a seller.
To carry out a history check on a vehicle, the most frequently used method using the 17-digit VIN number, which is a unique code stamped on every auto. Below, we will show you how to do it easily.
If you don't have the VIN of a car, you can also use the license plate number as an alternative.
License Plate Lookup
Research a Vehicle and Find it history by License Plate
How to get history reports of vehicles
There are many VIN decoders or VIN check tools available on the market, but not all of them can offer vehicles history reports with in-depth and accurate info. So below we've put together some reputable and reliable options (free and paid) for your car history checks.
Option 1 – NICB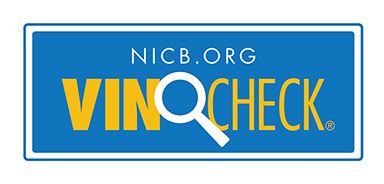 The National Insurance Criminal Bureau (NICB) is a nonprofit organization that aims to help the public detect and avoid being scammed when buying a used car. By using its VIN lookup tool, you may be able to check if a vehicle has been reported as lost or stolen, declared a total loss after an accident or salvaged.
This service of NICB is free, but each IP address is only limited to a maximum of five searches each day.
Option 2 – BeenVerified

BeenVerified is a great place to start when you want to dive deeper into a used car's history with a paid VIN check tool.
As one of the most popular online people search engines and VIN decoders, BeenVerified is able to compile a detailed VIN search report with latest data acquired from NMVTIS-approved sources. With all the valuable information of a car in hand, your dealing with car dealers will be much more easier
1. Go to BeenVerified's VIN search and enter a VIN number. Then click Search Now.
2. Later, BeenVerified will scan and dive in its database for available records of the matching car. After that, you can check on the car's history report containing various useful info.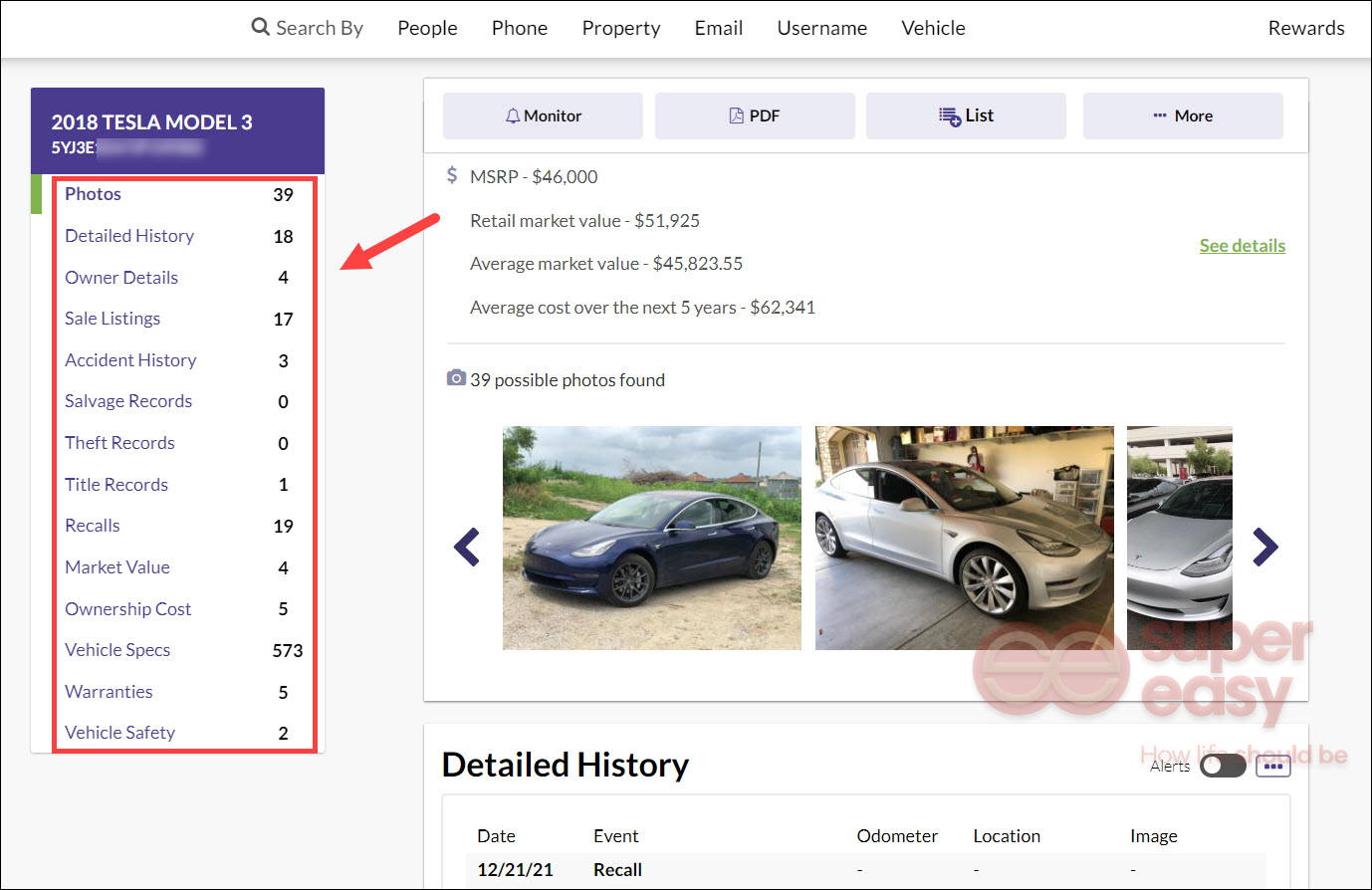 Option 3 – Bumper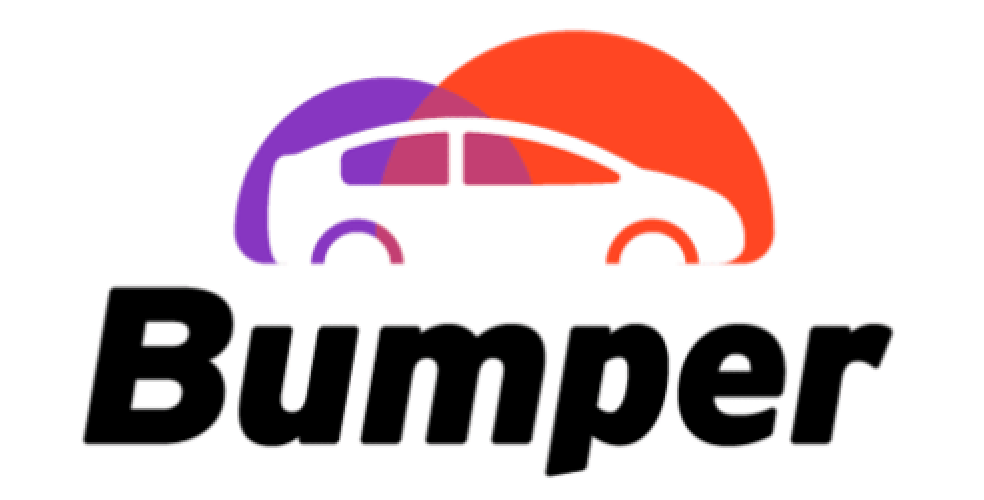 Bumper is also a reliable resource for learning more about a vehicle's past. Based on data obtained from state-level organizations, auto insurance providers, and trustworthy automotive industry partners, Bumper can provide full vehicle reports with just a VIN number, allowing you to get a picture of the car's history.
Go to the Bumper website, enter a VIN number. Then click SEARCH.

In a few minutes Bumper will generate a report including all the available details of the vehicle. From the report, you may find out if the car has any hidden issues you didn't know.

Option 4 – EpicVIN

EpicVIN is a user-friendly vehicle check service powered by an official NMVTIS data supplier. So what you can expect from EpicVIN is a quick and accurate car history check based on data from reliable sources.
Head to the EpicVIN VIN Search page, feed the VIN into its search box and click SEARCH.

Wait a few seconds as EPICVIN checks its database. After that, a comprehensive vehicle history report will be offered to you.

Wrapping up
When a vehicle's past is unclear, the buying decision you made can cost you a fortune in the future. Therefore, as a cautious consumer, running a history check on the car for additional info prior to purchase is always a wise move. If something doesn't feel right during your check, just step away from the car deal and save your money.
Featured image by Evgeni Adutskevich
The methods in this article provide you with easy access to public record information, but without a guarantee for accuracy and may include links to websites not listed as a Consumer Reporting Agency (CRA). Information acquired from these bodies is illegal to be used for employment, housing, credit, and other purposes alike, according to laws such as the Fair Credit Reporting Act (FCRA). If you're not sure whether your use of our methods is appropriate, click here for details.