Illinois license plate lookup – Look for VIN Number
There are many reasons for someone to look up a license plate. Here is a quick guide on how to look up a Illinois license plate number.
Illinois License Plate Lookup
Research a Vehicle by License Plate
You can also find the vehicle report with the VIN number.
Illinois License Plate Lookup
Enter VIN number to get complete vehicle history reports.
Whether it is related to an accident, or you're a private investigator who needs to find out more information on a vehicle, or even a law enforcement agent who wants to know more about a suspect, or just, someone towing the car, you can find useful information through license plate number. Here is a detailed guide on how to look up a license plate number in Illinois.
3 Ways to search an Illinois license plate
Illinois license plate lookup services typically require access to restricted databases, to obtain information legally and ethically, there are 3 ways to search an Illinois license plate and get the information you want.
Method 1: Search Illinois license plate from DMV
If you need information about a vehicle or its owner for legitimate purposes, you should contact the appropriate authorities, such as law enforcement or your local Department of Motor Vehicles (DMV). They can assist you with the necessary procedures and ensure that you obtain the information legally and responsibly.
Illinois state's official website doesn't offer license plate lookup, it provides services like license plate renewal, selecting personalized and specialty plates online, replacing license plates, and more. Therefore, you need to go to the Illinois DMV office in person and the service usually is not free, you may need to pay a certain amount of fees to get information.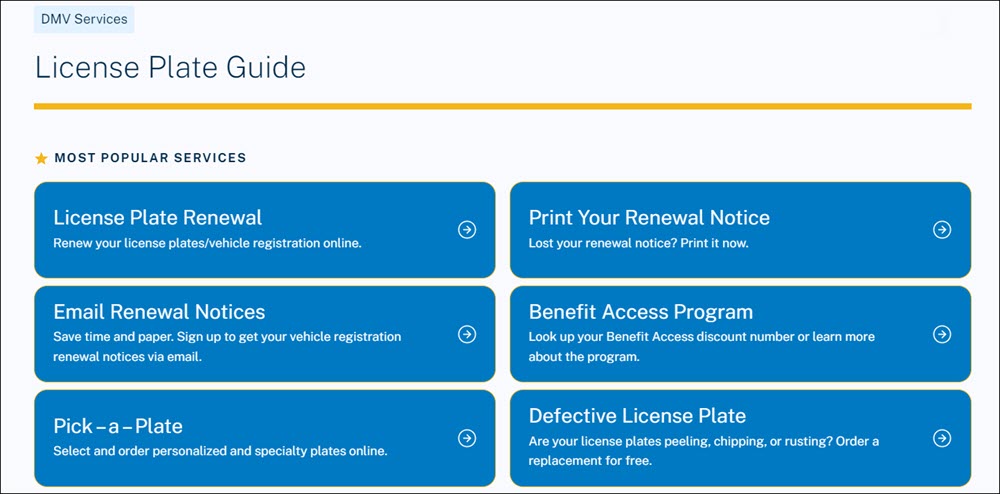 If you intend to check another person's vehicle information, there are websites help you find supported materials easily and quickly.
Method 2: Bumper license plate lookup
Bumper is an approved NMVTIS data provider, and thousands of vehicle history reports are run weekly. It gains access to vehicle data from NMVTIS, JD Power, NHTSA, and many other top industry data sources, including state-level government agencies, insurance providers, and auto industry partners. So you can receive the latest and most accurate data from this online license plate lookup service.
Go to Bumper.
Type the license plate number and select the state.

Once the results load, you'll see the report of the license plate that you're searching for.

Method 3. Search with EpicVIN
EpicVIN is powered by Autoinspect.us LLC, an Approved NMVTIS Data Provider. It aims to protect consumers from fraud and unsafe vehicles, people who want to purchase a used car are highly recommended to run a license plate search with it. EpicVIN provides excellent services by providing accurate and affordable reports to its customers.
1) Head to EpicVIN.
2) Click the License Plate tab, enter the license plate number and select state, then click Check.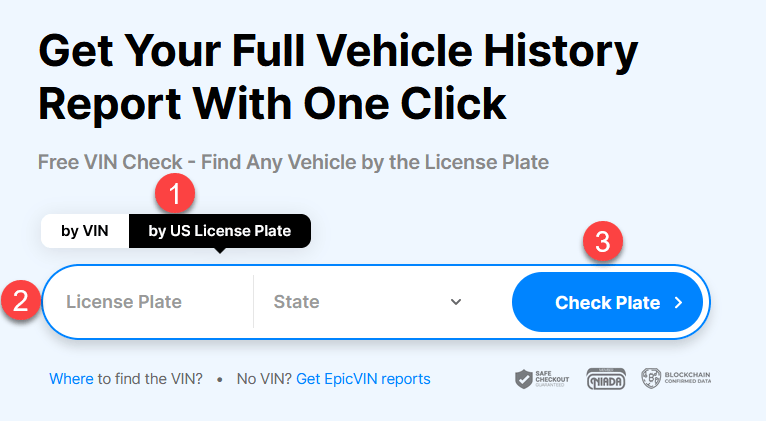 3) Then you'll see all history events, recalls, vehicle specifications, ownership history, and more.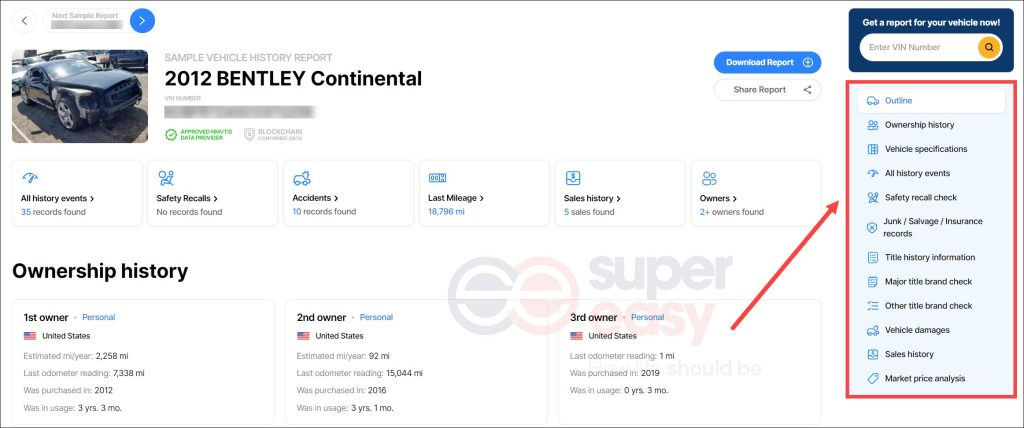 What info you can get from Illinois license plate lookup?
The reports from Illinois license plate lookup services are different from one another, but there is something in common. You'll receive the following information from almost every online service.
Make, Modal, and Year
Vehicle details
Vehicle Specs
Recalls and defects
Public Records
Vehicle identification number
Conclusion
People have various reasons for wanting to run an Illinois license plate lookup. No matter why, you should always ensure you have a valid reason and follow legal channels when trying to obtain license plate information. The methods above are legit service providers and you can perform a license plate lookup legally and easily to make a confidential decision.
The methods in this article provide you with easy access to public record information, but without a guarantee for accuracy and may include links to websites not listed as a Consumer Reporting Agency (CRA). Information acquired from these bodies is illegal to be used for employment, housing, credit, and other purposes alike, according to laws such as the Fair Credit Reporting Act (FCRA). If you're not sure whether your use of our methods is appropriate, click here for details.