(2023) VIN Identifier | Check Car Specs, Value, History, & More
The VIN number is a small but powerful code that holds a treasure trove of information about that car. Whether you're looking for a new ride or needing repairs for your current vehicle, decoding the unique 17-digit VIN can be very helpful.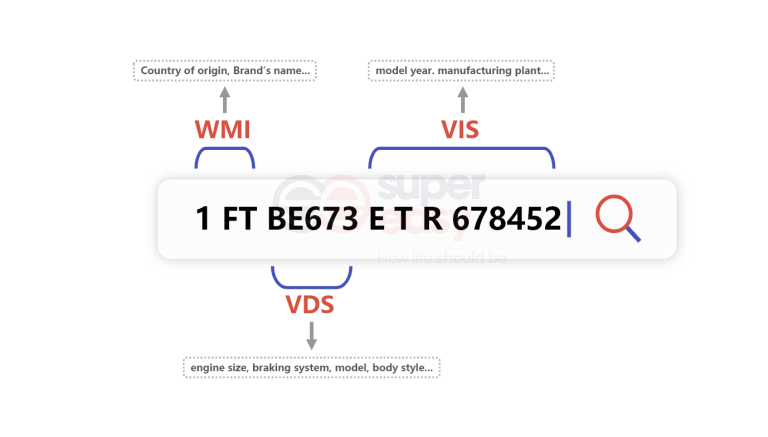 VIN Number Identifier
Enter VIN # to check car details and full history!
*Powered by Bumper, an Approved NMVTIS Data Provider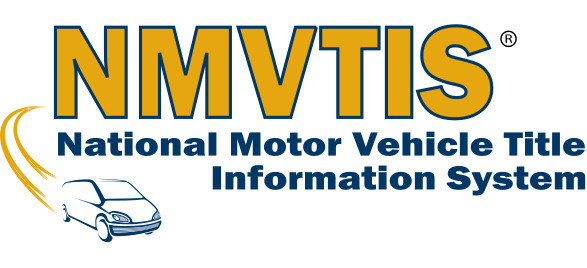 Understanding the VIN
A VIN is like a vehicle's fingerprint or ID number. It is assigned to every motor vehicle during its manufacturing process. Each position in the VIN indicates something specific about the vehicle:
World Manufacturer Identifier (WMI): The first 3 characters indicate the country of origin and the manufacturer.
Vehicle Descriptor Section (VDS): Characters 4 through 9 provide details about the vehicle's model, body type, engine, etc.
Vehicle Identifier Section (VIS): The last 8 characters, including a check digit, represent the vehicle's model year code, serial number, and production order.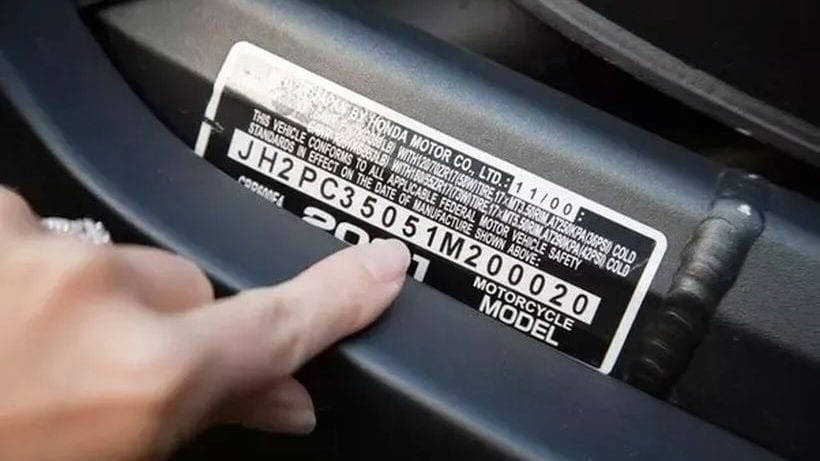 Moreover, as government agencies, insurance firms, and dealers use the VIN to record events and important info about the vehicle's history,a VIN is also an information holder that can help you check a car's past, such as service records, damages, mileage records, and more.
There are many VIN identifiers out there online, but many of them only offer basic facts and lack full vehicle histories, especially those 'free' VIN decoders. If you want a more conclusive and transparent car report, you'll need to do a comprehensive VIN check with professional tools.
Why Do a Comprehensive VIN Check?
While free VIN decoders can be useful, they're not capable of accessing the key updated details from various sources as advanced VIN decoders do. Advanced VIN check tools look into official databases, third-party automotive agencies, and NMVTIS and NHTSA to find a comprehensive history of a vehicle. With them, you may be easier to:
Verify if a vehicle is genuine
Uncover discrepancies in the listing from dealers
Identify a used car fraud
Check if the car is fairly priced, safe to drive, & worth buying
To perform a thorough VIN check, you can consider utilizing the resources provided by BeenVerified Vehicle Search, Bumper, EpicVIN, and carVertical:
1. BeenVerified

BeenVerified is a wonderful place to start when you want to have a deep dive into a car search with a paid yet advanced VIN lookup tool. With the latest data acquired from NMVTIS-approved sources and a database of billions of public records collected from reliable sources, BeenVerified is able to offer vehicle history reports with a plethora of valuable information.
The VIN check process with BeenVerified is simple, here's how:
Go to BeenVerified.
Enter a VIN number, then click Search.

Wait a few minutes as BeenVerified scans its database and searches through all the available records of the matching vehicle. Then a detailed car report containing various useful info will be delivered to you.

2. Bumper

Bumper is another renowned VIN decoder tool you can give a shot at. It is an Approved NMVTIS Data Provider and is powered by agencies such as NMVTIS, NHTSA, and J.D. Power. By simply entering the correct VIN number, Bumper can help you gain knowledge about a vehicle's accident history, salvage, estimated value, and theft records.
The best part? It's also a great tool for comparing two similar cars to gain more insights about a type of car.
Navigate to Bumper.
Input the VIN, and click SEARCH.

It may take a couple of minutes for Bumper to scan its database. After that, you will receive a user-friendly report that may cover 15 different sections of records spanning the entire lifespan of the car in question.

3. EpicVIN

EpicVIN is a reliable and user-friendly VIN search tool with trusted sources. Its reliability comes from the fact that it's powered by an official NMVTIS data provider and that it constantly updates its database. So with EpicVIN, you can expect to get a full backstory of a used car with just the VIN number you provide.
Here is how to identify a VIN number with EpicVIN:
Head to the EpicVIN, feed the VIN into its search box and click Check VIN.

Then EpicVIN will send you a page with the info contained in the VIN.
If you want to know more about a vehicle, you will need to order a VIN report. This report holds the history of the vehicle, including previous accidents, police reports, and other legal issues.

4. carVertical

carVertical is a useful tool for both car buyers and sellers in the vehicle marketplace. As it gathers and processes automotive data from 1,000+ global sources, carVertical is capable of researching automotive market trends and providing in-depth reports for its users.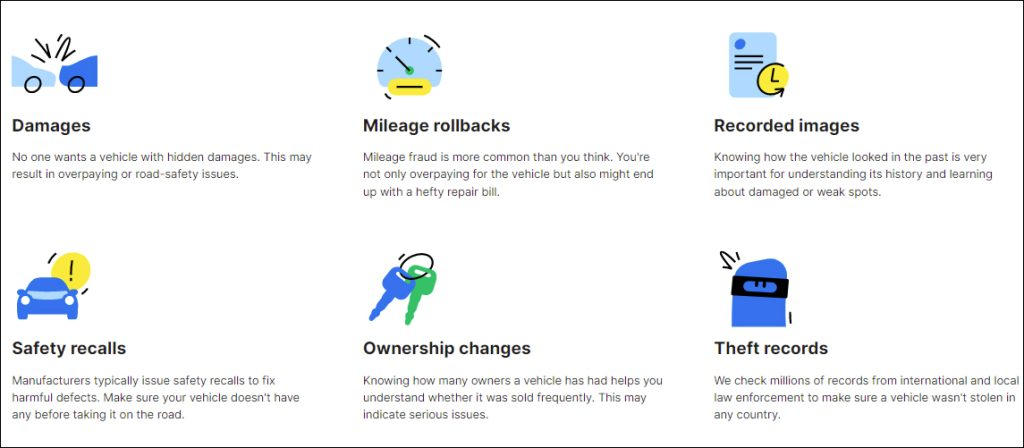 By entering a VIN number and paying for the report's price, you can geta transparent and detailed car history of the vehicle in question, avoiding cars that are in bad condition and making decisions wisely.
Final Words
In a world where information is power, the VIN emerges as a formidable tool for anyone dealing with vehicles. By harnessing VIN identifiers like BeenVerified, Bumper, and EpicVIN, individuals can gain confidence and clarity in many ways. If you have an idea about this post, feel free to leave a comment below!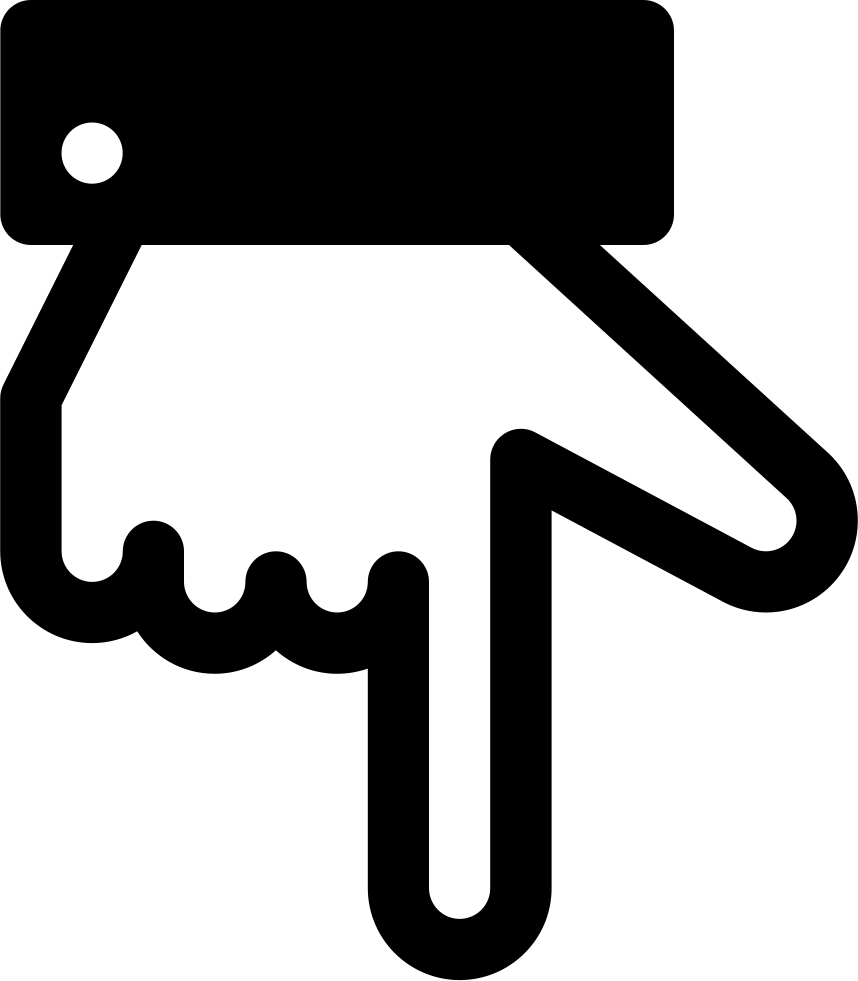 Don't have a VIN now? Try a license plate lookup, which also works!
License Plate Lookup
Research a Vehicle by License Plate
The methods in this article provide you with easy access to public record information, but without a guarantee for accuracy and may include links to websites not listed as a Consumer Reporting Agency (CRA). Information acquired from these bodies is illegal to be used for employment, housing, credit, and other purposes alike, according to laws such as the Fair Credit Reporting Act (FCRA). If you're not sure whether your use of our methods is appropriate, click here for details.