Pre-1980 VIN Number Search | Trace a Classic Car's History by VIN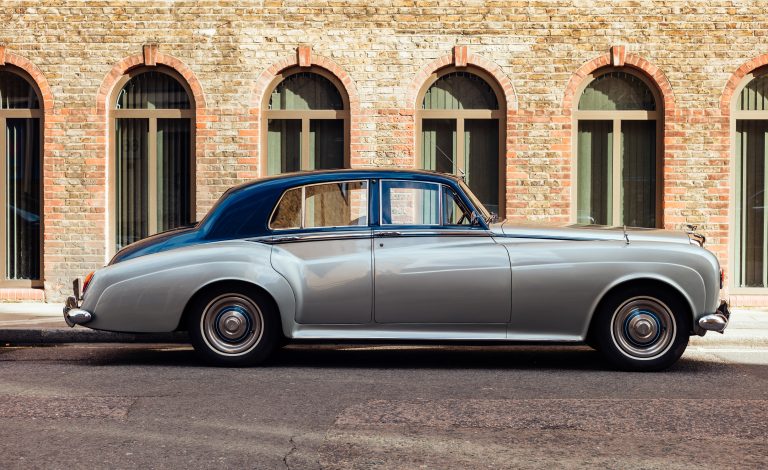 VIN Number Lookup
Enter VIN to get full history report
*Powered by an Approved NMVTIS Data Provider
Before the introduction of the standardized 17-digit VIN system in 1981, VIN numbers for vehicles manufactured prior to 1980 varied in length, ranging from 9 to 13 digits. As a result, researching the history of a classic car from this era can be more challenging.
However, it is not impossible. In this post, we'll show you some methods to help you run a VIN search on a cool old car.
Online VIN decoders:
One of the most convenient methods for conducting a pre-1980 VIN search is by using online VIN decoder tools. These tools can provide valuable insights into the past of a classic car. Here are two recommended options:
– BeenVerified

BeenVerified is a well-known people search website that also provides a vehicle search service for digging up a car's details that are not easy to find and gather. By entering the VIN into BeenVerified's user-friendly interface, you can access detailed reports containing information about the car's production year, manufacturing plant, engine specifications, previous owner, estimate value, and more.
Step 1: Go to the BeenVerified Vehicle Search page.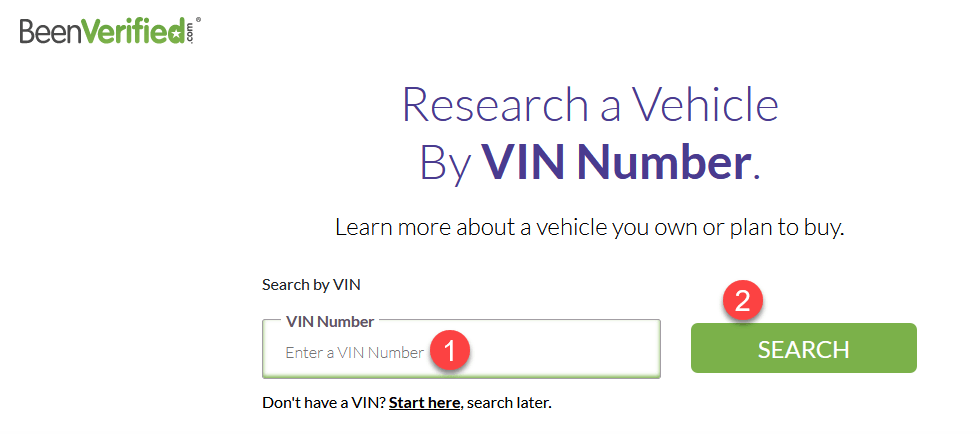 Step 2: Enter the VIN# of a classic car, then click Search.
Step 3: Wait a couple of minutes as it scans through the database. If a match is found, a vehicle history report will be generated, providing information from the NMVTIS-approved data provider. Below is a sample report from the BeenVerified VIN search.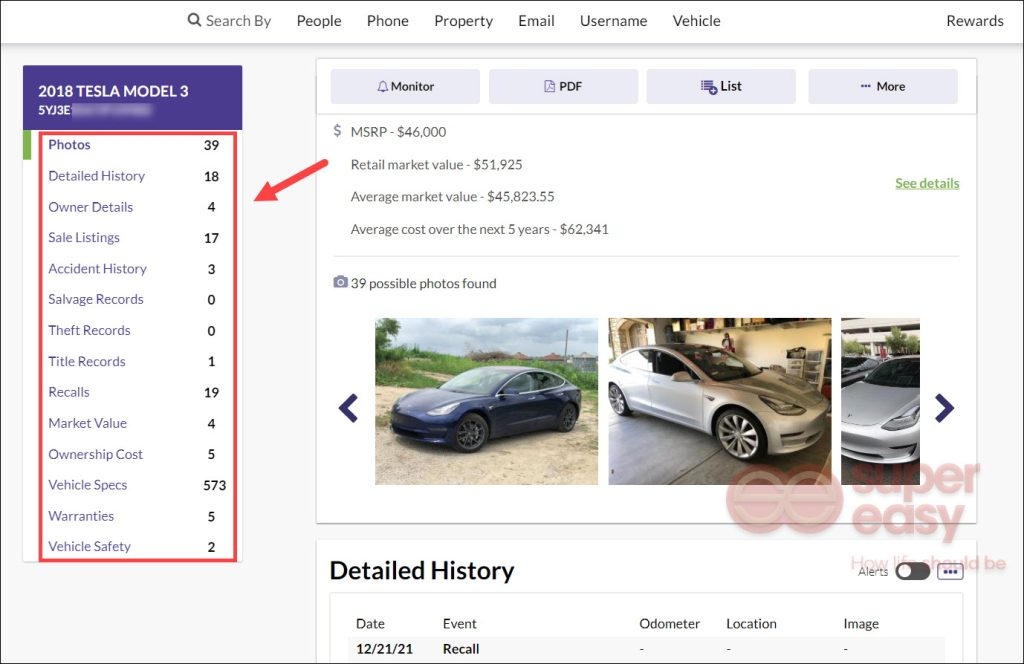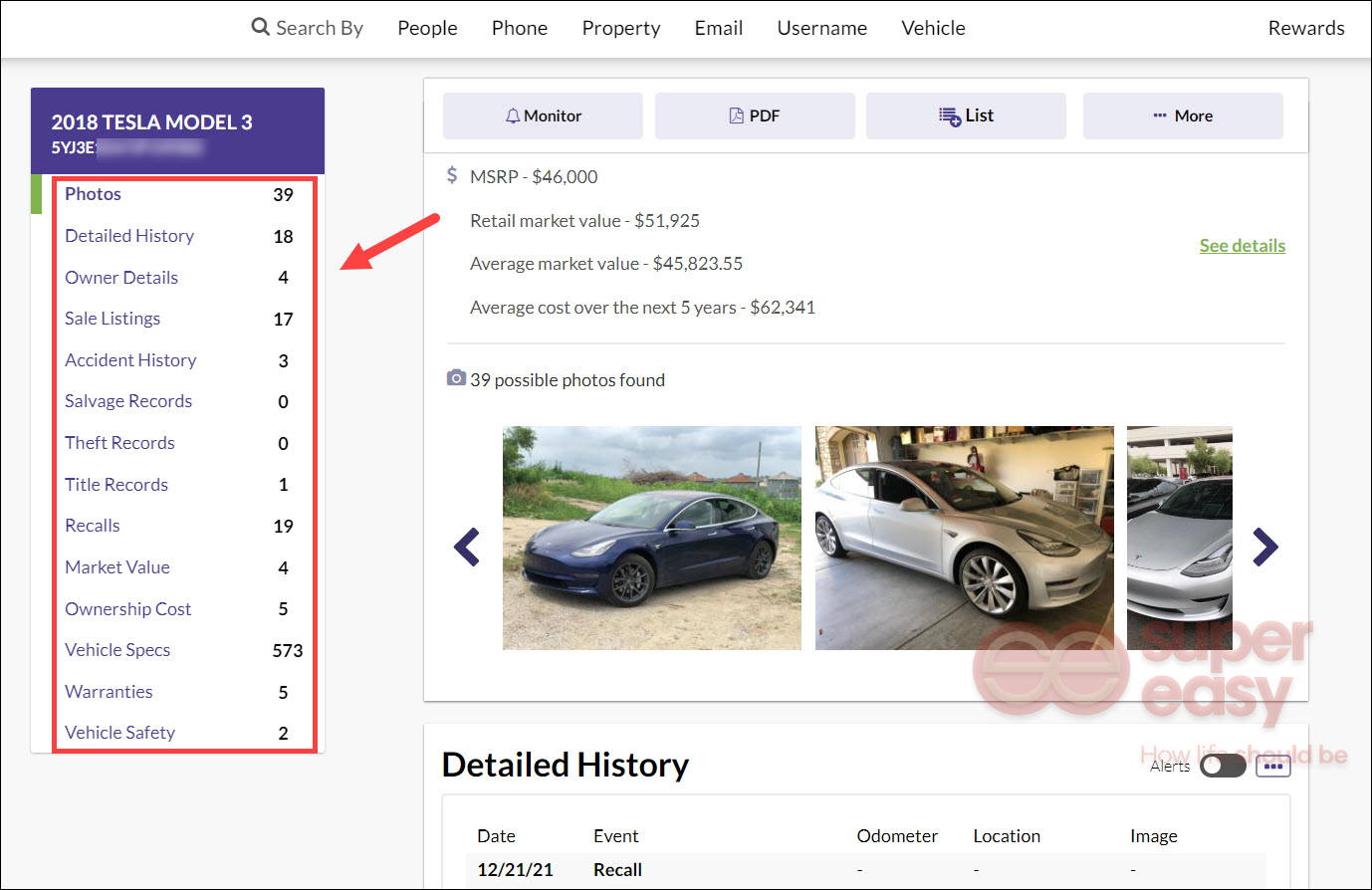 – Bumper


Another reliable online resource is Bumper, which offers a comprehensive and affordable vehicle search feature. As an NMVTIS-approved data provider, Bumper has access to billions of vehicle information, making it easier for people to buy, sell or simply check a vintage vehicle's history. 
Head to the Bumper official website, input a VIN and click Search.

Unlock the report when the decoding process is completed. The report covers 15 different categories for you to check the events of a vehicle throughout its lifespan.

Department of Motor Vehicles (DMV):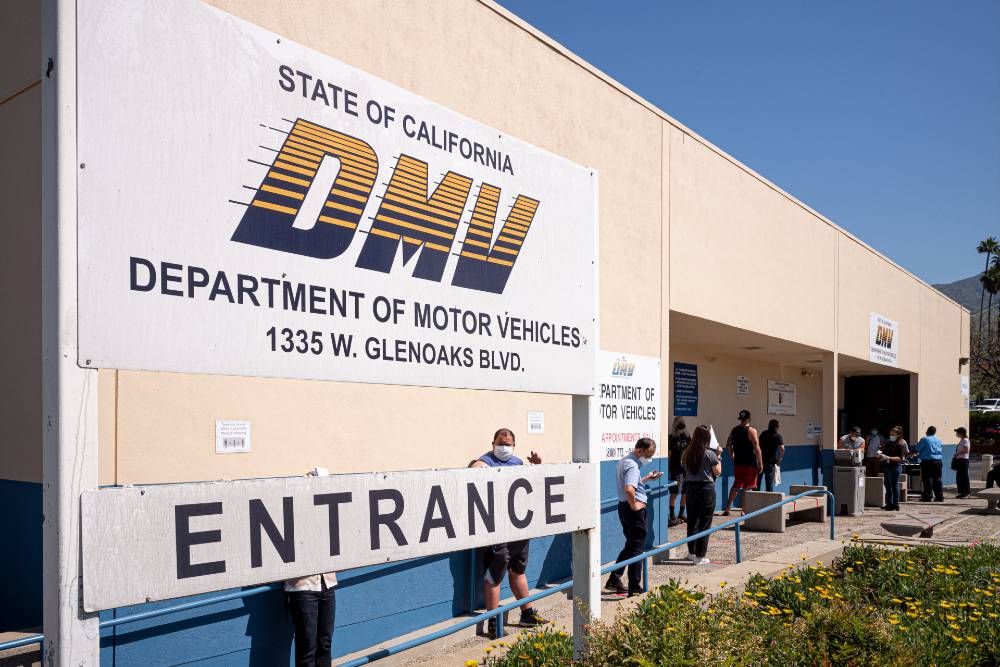 Some DMVs have held onto vehicle records for decades. Contact your local DMV and inquire about their historical vehicle records with the pre-1980 VIN you have. While the availability of information may vary, they may provide details like:
Original title, registration and ownership records – Confirm the original owner and track ownership history.
Service records – Find records of emissions tests, safety inspections or title transfers that provide clues to the vehicle's past.
Photographs of older vehicles
Classic car database:

If you know a classic car's year & make, The Classic Car Database is an online resource for finding information about specifications. Although it may not directly offer VIN lookup services, you can utilize the information available on the site to cross-reference details about your vintage vehicle, such as model specifications, production numbers, technical specs, and services.
Conclusion:
Whether you're at car shows, vehicle auctions, classic car markets, or just checking out a vintage car you're interested in, searching the VIN can be very helpful. While pre-1980 VIN numbers lacked today's standardization, there are still ways to translate the vital information they contain with the right resources. Websites like Bumper and BeenVerified is a great place to start. By unraveling an old car's VIN, you can unlock a wealth of information that adds depth and intrigue to your cherished vehicle.
Featured Image by wirestock on Freepik
The methods in this article provide you with easy access to public record information, but without a guarantee for accuracy and may include links to websites not listed as a Consumer Reporting Agency (CRA). Information acquired from these bodies is illegal to be used for employment, housing, credit, and other purposes alike, according to laws such as the Fair Credit Reporting Act (FCRA). If you're not sure whether your use of our methods is appropriate, click here for details.