How to Use a VIN for Vehicle Specs Lookup | Easy & Quick Vehicle Check (2023)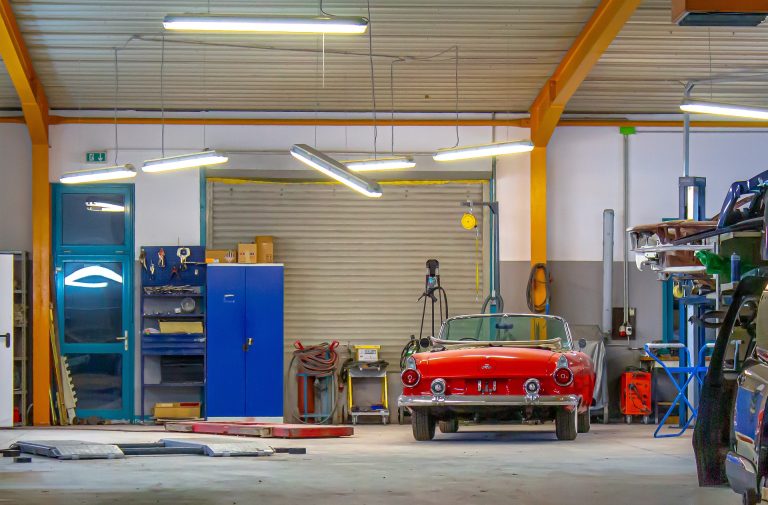 Vehicle Specs Lookup
Look up vehicle specifications easily & quickly by VIN

Specifications


Accident history

Market value


Theft history

Modification


More
If you're looking to buy a new or pre-owned vehicle and want to make sure it's in good working condition, you'll need to know its VIN (Vehicle Identification Number). Using a VIN to look up vehicle specs is perhaps the easiest way to help you make sure the vehicle is fit for your needs and that you get what you pay for. If you're not sure exactly how to do it, you'll need this post! Read on and find out how.
About VIN number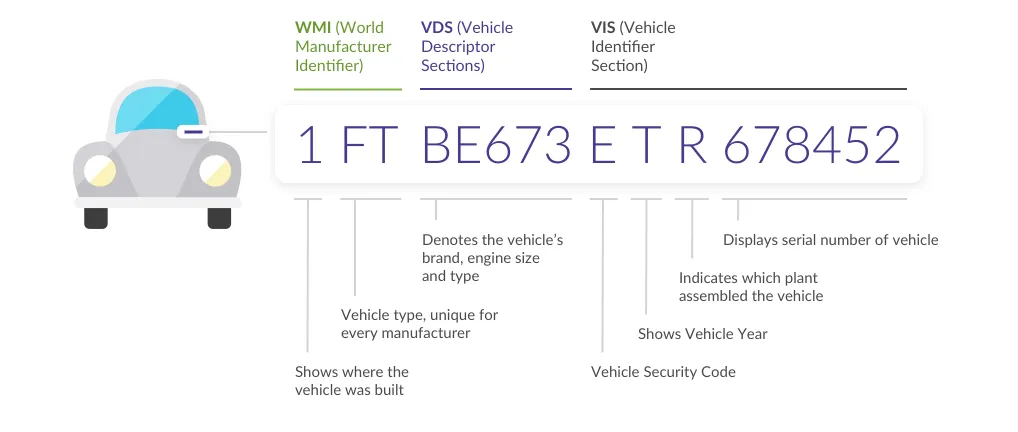 VIN is a 17-character code that is used to identify vehicles. This number is unique for each car, truck or SUV in the world. On a vehicle, the VIN number can be found on many different places, including:
A sticker placed on the dashboard near the windshield or door jam, depending on when you purchased your car
On the inside of the driver's door
On the floorpan under the front passenger's seat
At the trunk or cargo floor, close to the rear bumper
On the front of the engine block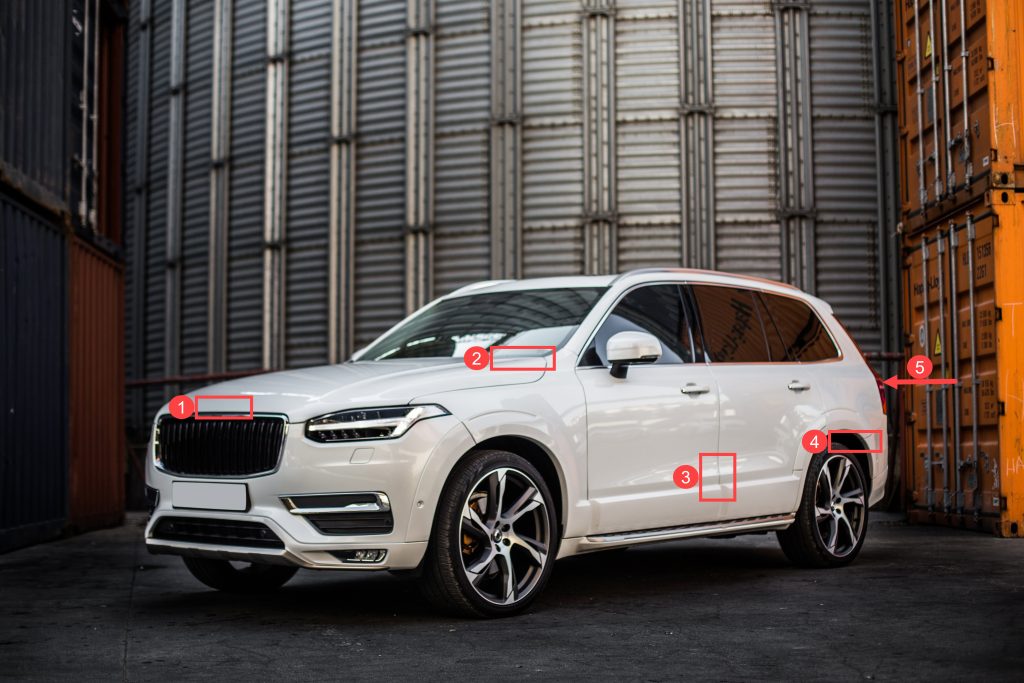 Whenever you have a need to know the details of a vehicle, it's always a good idea to use the VIN to check vehicle specs for vital info. With a VIN check, you may get more information about a car than you expected, allowing you to make more informed decisions.
Types of vehicle specs you'll find in a VIN check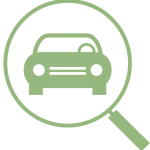 The letters and numbers on a VIN number are not just a few random codes, instead, they hold a lot of information about a car. By searching on a VIN, you can look up detailed specifications you need to assess whether the vehicle is right for you. With the right tool, you may get the following specs of a car through a VIN check:
Vehicle Type
Fuel Capacity
Fuel Economy
Highway Mileage
City Mileage
Horsepower Rating
Weight
Length
Trim
Engine Size
Suspension
Transmission Type
Infotainment
Safety Equipment
Comfort & Convenience Equipment
And More
Aside from spec information, VIN checks are also an easy way to learn about the history of your future ride. If you're also curious about the vehicle's past, running a VIN check can help you reveal information about that, such as whether it has been in accidents or had major repairs done on it.
License Plate Lookup
Research a Vehicle by License Plate
How to check a vehicle with a VIN number
Although it may appear complicated, looking up a VIN number can be done quickly and easily in minutes. There are numerous VIN decoders available online, but we only recommend the best options that can provide you with the most accurate and comprehensive results.
Option #1: BeenVerified


In addition to being a powerful people search tool, BeenVerified is also a VIN check tool that provides tons of valuable information. With the latest data acquired from NMVTIS-approved sources, BeenVerified is able to compile detailed information on a vehicle's past with just a VIN number. What's more, BeenVerified's VIN search comes with the feature of finding detailed info about previous owners, so you might be able to learn about driving habits from this past owner search.
Go the Vehicle Search page of BeenVerified, or alternatively, enter the VIN directly into the the search box below.
2. Sit tight as BeenVerified searches its database with 150 million data points. You will then be provided with a neat and in-depth report on the vehicle. In the report, click the Vehicle Specs tab or other tabs to view all the available vehicle info.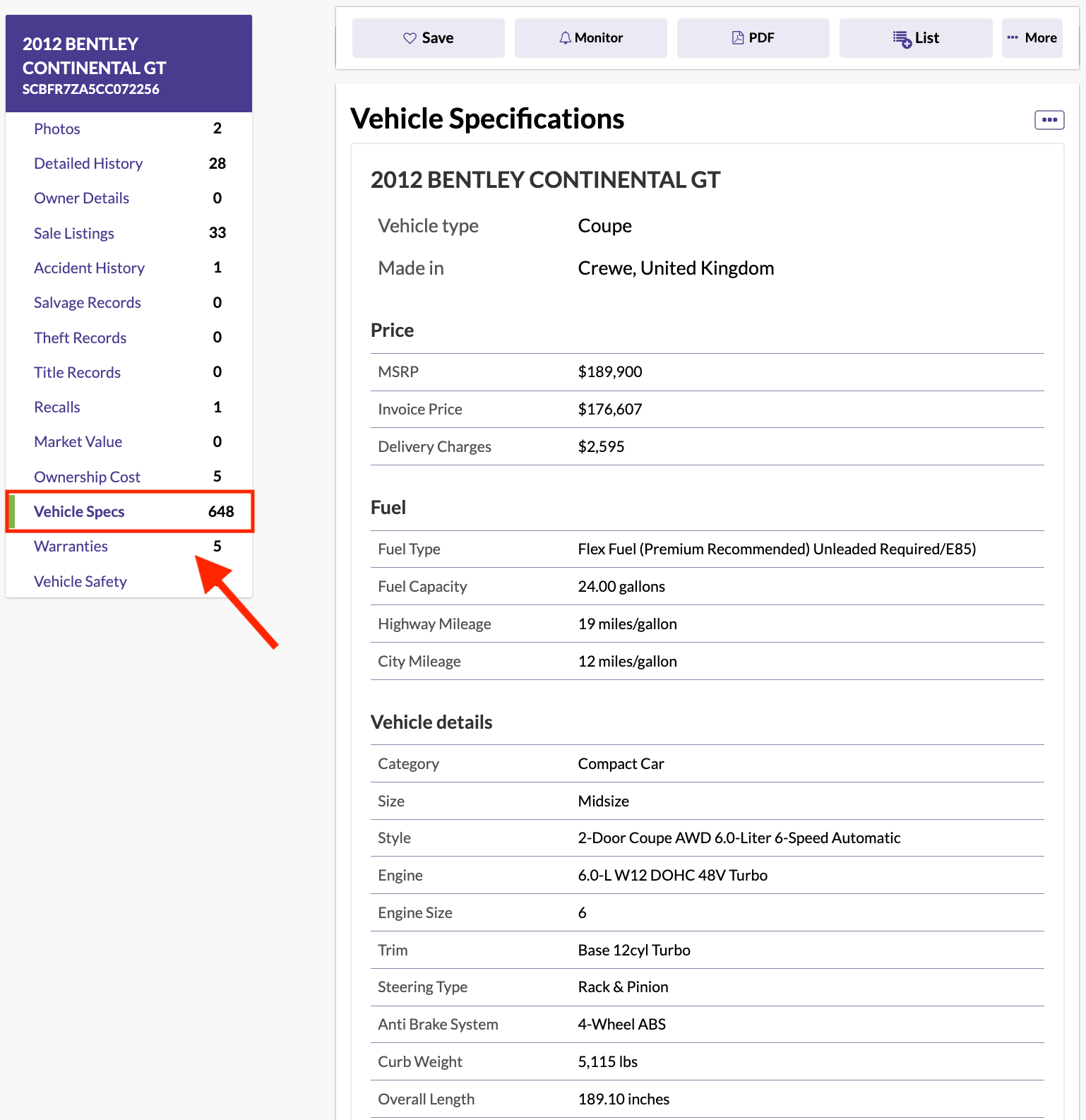 Option #2: Bumper

With updated data from NMVTIS, JD Power, NHTSA, and many other top industry leaders, Bumper is an affordable and reliable VIN decoder on the market. Using just a VIN number, Bumper will put all the info in one place for you. So you can learn not only about the standard equipment, but also about the vehicle's sale history and whether it was ever totaled or listed in a salvage auction.
Visit the Bumper official website, enter the VIN number of the vehicle you want to search and then click SEARCH.

Wait while Bumper scans its database for all the available records of the vehicle. Select the type of information you'd like to check it out, and then Bumper will present you with a well-organized vehicle report.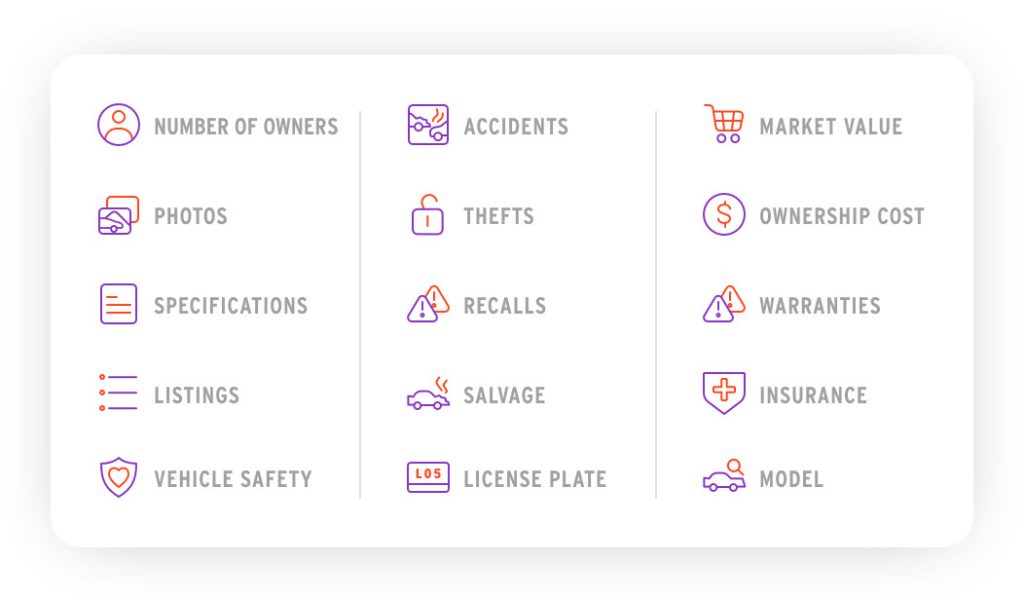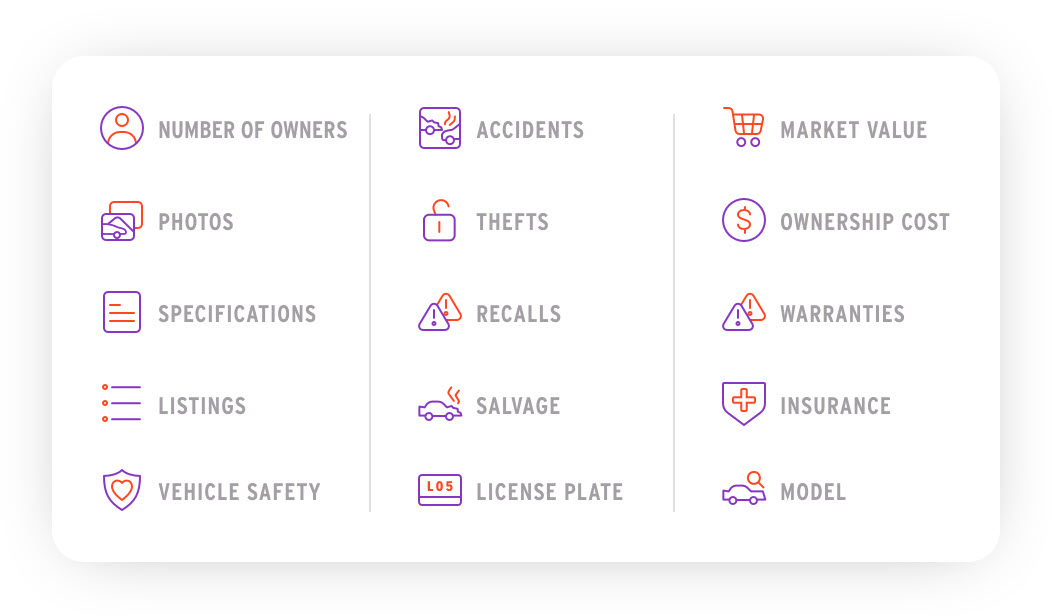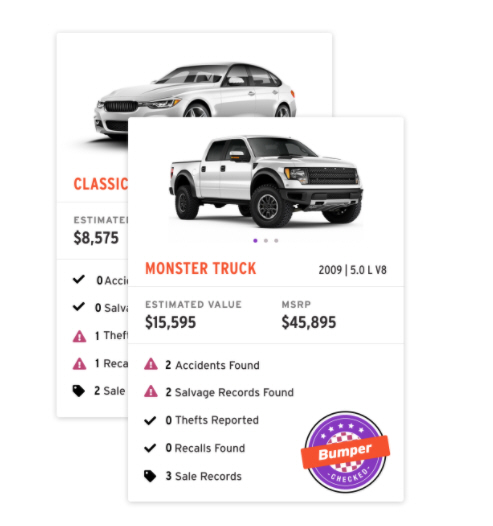 Option #3: EpicVIN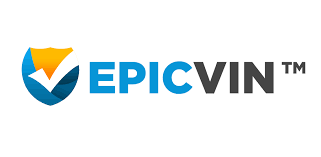 Powered by an official NMVTIS data provider, Autoinspect.us LLC, EpicVIN is a vehicle lookup tool that offers easy-to-read history reports with informative data. On EpicVIN, you can definitely check details other than vehicle specifications and technical data. For example, you can also see if the vehicle has any hidden damages or a stolen record.
Head to EpicVIN.
Type in the VIN number and then hit Check VIN.

In a few minutes, EpicVIN will provide you with a report including all the available details of the vehicle. From the report, you may learn whether the vehicle you plan to buy is right for you.

Featured image by Vladan Rajkovic from Pixabay