How to download books on Audible | 2023 Guide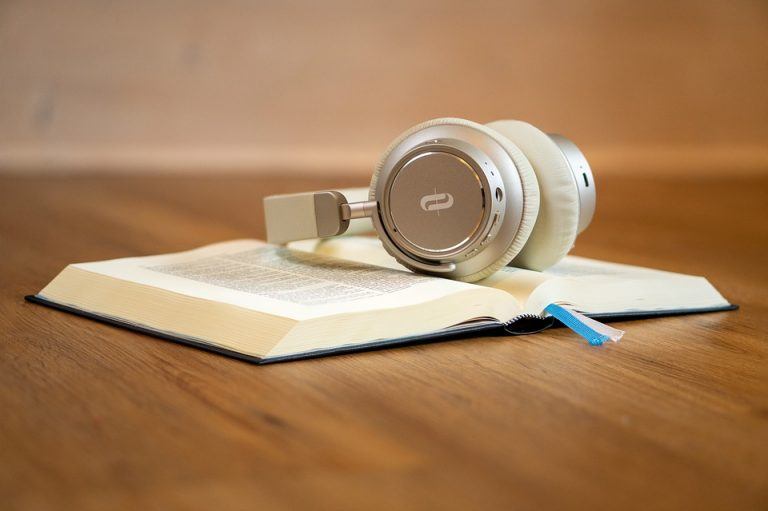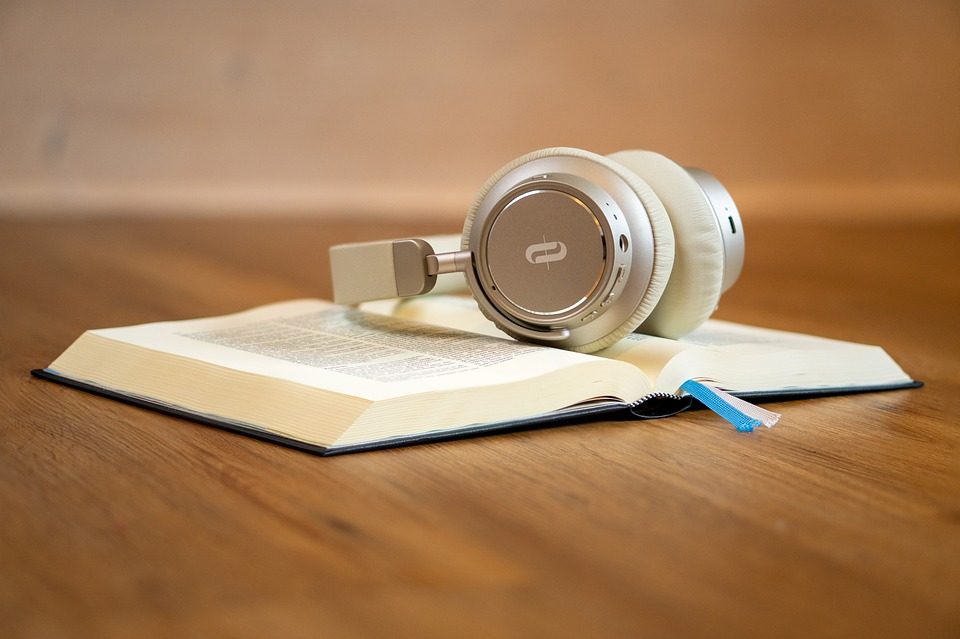 The ultimate guide to get Audible books for offline listening anytime & anywhere.
For avid audiobook lovers, Audible is not unfamiliar. Owned by Amazon, it's the largest audiobook and podcast platform, known for wild selection of titles and top-notch narrators.
It's a great pleasure to listen to your favorite Audible titles whether you're at home or on the move. But in some situations such as flights or road trips when there's no network or it's poor, you'll have to download the books on Audible in advance so that you can enjoy them offline. In this post, we'll show you how to download Audible books to your Windows PC, iOS, Android or other portable devices, easily and quickly!
How to buy books on Audible
If you're new to Audible, the best deal you should definitely not miss is the 30-day free trial. All you need to do is create a new account, and you'll receive 1 credit, 1 audiobook, 2 originals plus the privilege to get any titles at a 30% discount.
Credits can be used for purchasing any titles on Audible. Each credit is worth one title.
If you're interested in extending the Audible subscription, there're two available options, Audible Plus and Audible Premium Plus, which comes with different benefits.
Audible Plus – $7.95/month
Audible Premium Plus – $14.95/month

Simply select the membership plan that fits your needs and pay a discounted price with the 60%-off coupon we searched for you.
Apart from the monthly plan above, you can also purchase the audiobooks directly. And the guide below will show you how to purchase books on Audible using a coupon code and save money.
1) Sign in Audible with your Amazon account.

2) Search for your beloved audiobook, and click Add to cart.

3) Go to DE coupon site and grab the currently working coupons for Audible.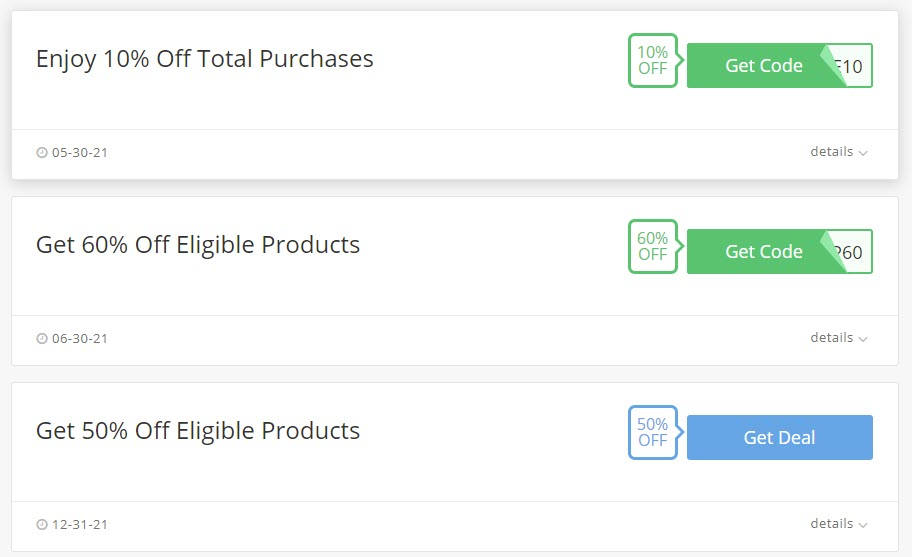 4) Go back to the Audible website and scroll down to the bottom. Then, click Redeem a Promo Code, and paste your coupon code in the field.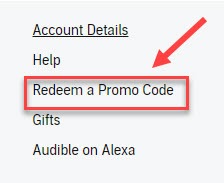 5) Navigate to your shopping cart. Then, click Proceed to Checkout. You'll see the price deducted after you've successfully applied the coupon.

6) Fill in your payment information and click Complete purchase to finish buying.
Once you've done purchasing the audiobooks, you can download it to whatever devices you want and listen to them anytime & anywhere.
How to download books on Audible
It's quite simple to download the Audible books to your Windows PC, mobile devices (Android & iOS) or any other playable devices such as MP3.
On Windows PC
1) Download the Audible app from the Microsoft Store. Then, launch the app and sign in with your Amazon account.

2) Click Library in the left pane.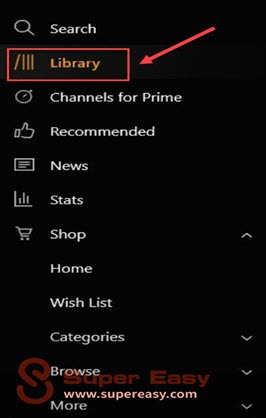 3) Choose the title you want to download and click the downward-facing arrow on the book cover to initiate the process.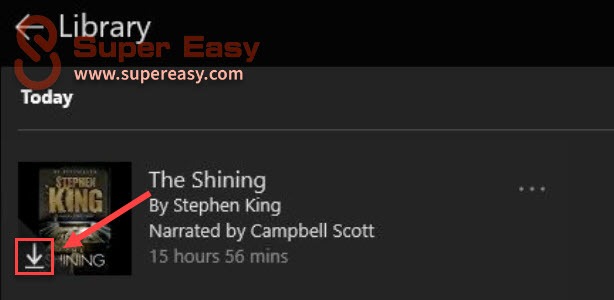 On mobile devices ?Android & iOS)
1) Open the Audible app, which can be downloaded from Apple Store or Google Play store.
2) On iOS devices, tap My Library, and then tap Cloud.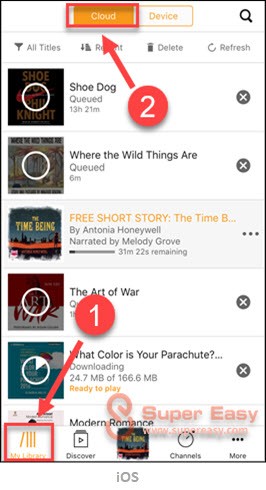 On Android devices, tap the menu button at the upper left corner. Then, tap Library and select Cloud from the drop-down menu under My Library.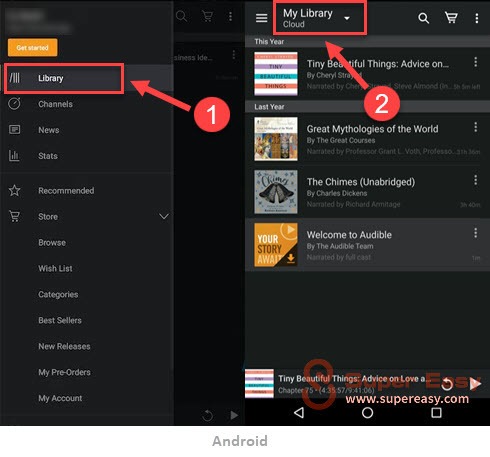 3) Click the downward-facing arrow button on the cover to download that audiobook.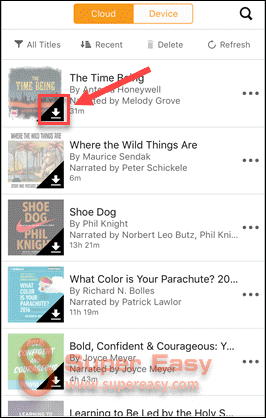 On MP3
Audible launches the AudibleSync app for Windows 10 users to transfer their titles to an MP3 player. If you don't know how to do this, you can follow the steps below.
However, if you're not using Windows 10 or find your MP3 player not compatible with Audible, you'll need a third-party tool to convert your audiobooks to the correct MP3 format. For this, we recommend DRmare, an easy-to-use audiobook converter available for both Mac and Windows.
1) Download and install the AudibleSync app to your PC. Then, launch the app and sign in with your Amazon account.
2) Connect your MP3 player to PC via USB cable.
3) Click the phone icon in the left pane, and click Activate Device.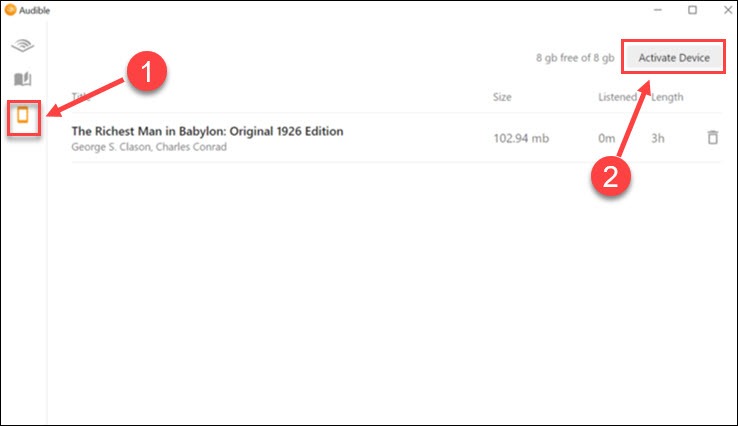 4) Click the Library icon, and then click the Download button next to the audiobook you feel like listening to offline.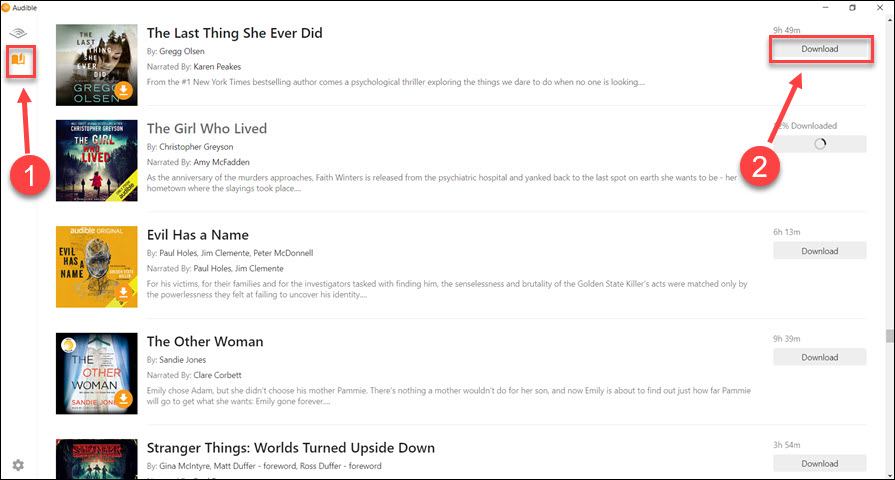 5) Upon completion, click Copy to Device to transfer your downloaded book to the MP3 player.

Here is everything you may be curious about Audible – how to buy audiobooks and download them on Audible. Hopefully you've enjoyed this post. If you have any questions or suggestions, please feel free to leave a comment below.