Is Audible Worth It & How Does Audible Work | 2023 Review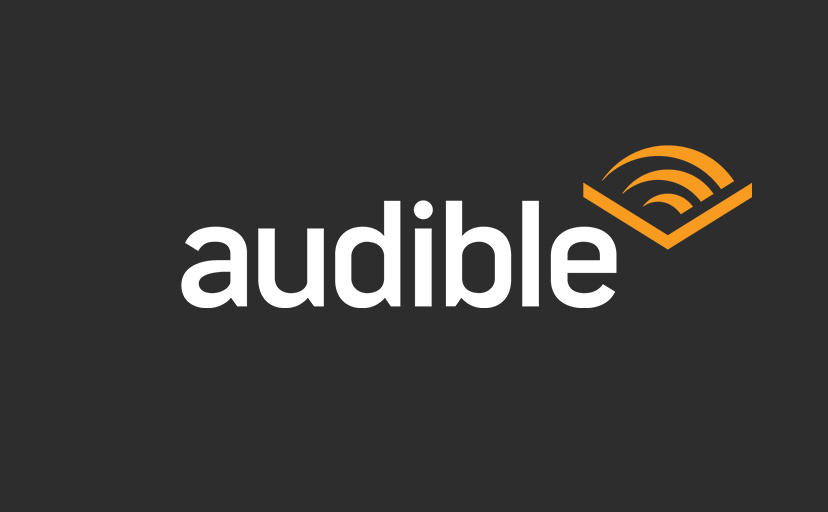 Unlimited access to over 11,000 audiobooks, podcasts & more.
12 free titles to keep per year.
Audible is a leading audiobook subscription service owned by Amazon. If you're on the fence about getting a membership and wondering if Audible is worth it, then this complete Audible review is for you. In this article, we'll discover all the details of Audible membership, and help you determine whether this audiobook subscription service will be worth it or not, based on your unique circumstances.
9 benefits of using Audible
Audible offers a wide range of benefits for audiobook listeners, including a vast selection of titles, convenience, cost-effectiveness, and other features that enhance the listening experience.
1. Massive collection
The Audible entire catalog includes over 400,000 titles, and the Audible Plus catalog includes over 11,000 audiobooks. No other platform offers such a vast selection, making it easy to find the perfect audiobook to match your interests, passions, and favorite authors.
2. Unlimited access
Beyond the vast library, the key that makes Audible so popular is that all members have unlimited access to 11,000+ audiobooks, podcasts & more in the Audible Plus Catalog, no money or credit required. That's a bit like the streaming service of audiobooks.
3. Own discounted audiobooks
If you buy audiobooks outside of Audible, you'll find that many of them are super expensive, typically around $30. However, with Audible, you can get one credit for $14.95 or less, depending on your membership plan. Each credit is good for any title from the entire Audible catalog, regardless of the price.
Try Audible free for 30 days >>
4. Return audiobooks easily
If you purchase an audiobook and discover you don't like it for any reason, you can return or exchange it without any cost and without losing your credit, as long as you purchased it within the last 365 days. This feature allows you to take a chance on an audiobook you're uncertain about.
5. Audiobooks you purchase will always be yours
Even if you cancel your subscription, all the books purchased with a credit and taken during the free trial are yours to keep forever. It's your personal library and belongs to you forever!
6. Listen on multiple devices
You can listen to Audible audiobooks anywhere using apps for your phone, computer, tablet and your Alexa device. Audible automatically synchronizes your audiobooks to where you last left off. This means you can start listening on your computer, and then pick up right where you left off on your phone or another device later on.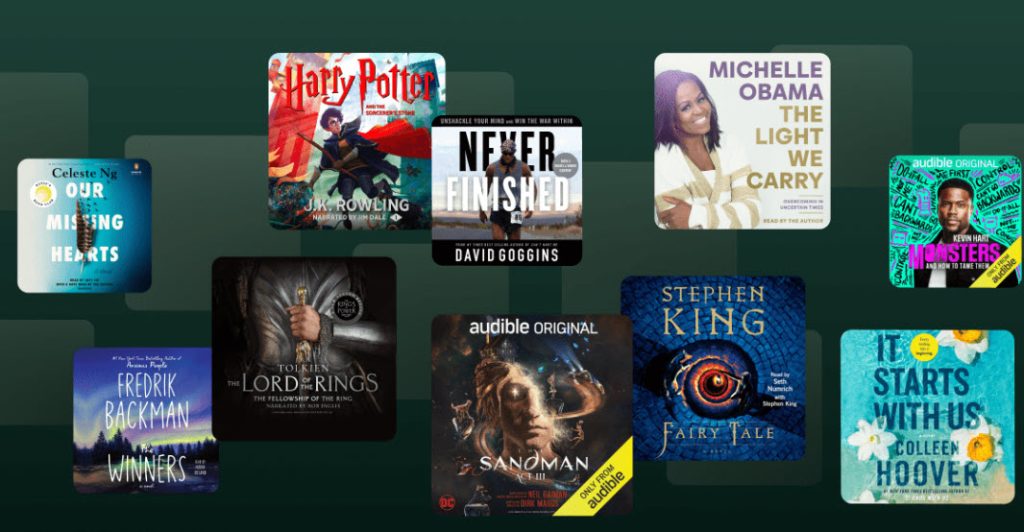 7. Listen to top authors narrate their books
Audible's narration is done by professional voice actors. And sometimes, you can listen to great titles narrated by their authors (e.g. Becoming narrated by Michelle Obama, Born a Crime narrated by Trevor Noah).
8. Free trial for both plans
If you're new to the world of audiobooks, the good news is, you don't have to rush into any decisions. New members can try Audible free for 30 days, allowing you to test the service and see if Audible is right for you before committing to a membership (and get a free audiobook or two).
9. Awesome community
Audible has a great community of listeners, where you can find helpful reviews and ratings that make it easy to discover the ideal audiobook.
How does Audible membership work?
Audible Premium Plus vs. Audible Plus
Audible has two membership options. The classic one-credit-a-month plan, known as Audible Premium Plus, offers 1 credit each month which you can exchange for any audiobook in the entire 470,000+ Audible catalog. These 12 titles per year are for yours to keep forever. Plus, you get unlimited access to the Audible Plus Catalog which includes over 11,000 audiobooks and podcasts you can stream or download to listen offline (but you don't own them).
There's also a cheaper option called Audible Plus. This option also grants you unlimited access to the Audible Plus Catalog. However, unlike Audible Premium Plus, Audible Plus doesn't grant any credits to your account.
Audible Premium Plus Annual
---
Price:
$149.50 paid yearly ($29.90 saved)

Features:
• Unlimited audiobooks, Originals, podcasts & more
• 12 credits all at once

Cancel anytime
Audible Premium Plus Monthly
---
Price:
30-day free trial
$14.95 paid monthly

Features:
• Unlimited audiobooks, Originals, podcasts & more
• 1 credit per month

Cancel anytime
Audible Plus
---
Price:
30-day free trial
$7.95/month

Features:
• Unlimited audiobooks, Originals, podcasts & more
• No credits

Cancel anytime
Is the annual membership the best Audible deal?
If you want to listen to premium titles, you can get the best discount on Audible with the Audible Premium Plus Annual plan. By prepaying for your credits with the Audible yearly subscription you save $29.90 per year or $2.46 per credit compared with the Audible Premium Plus monthly plan.
Unlike a monthly plan, Audible annual membership offers 12 audiobook credits all at once. Each credit can be used to purchase any audiobook, regardless of its price. If you think the monthly credit may not be enough for you, then an annual membership can give you more flexibility.
Plus, with the annual plan, you can get additional benefits such as access to exclusive Audible sales and deals and 30% discount off additional audiobooks.
>>> Learn more: click here to learn more about Audible annual membership.
How to get Audible 30-day free trial?
Amazon offers a free 30-day trial of Audible that includes 1 free audiobook credit (or 2 if you're also an Amazon Prime member). You can cancel your subscription anytime before your trial ends and you won't be charged.
Follow the steps below to get Audible for one month free.
Go to the Audible official website.
Choose Audible Premium Plus or Audible Plus to start a 30-day free trial.
We recommend choosing Audible Premium Plus because with this plan, you can keep the books you've received as part of a free trial even if you cancel the membership.

Sign up with your amazon account and follow the on-screen instructions to finish the process.
Download the Audible app to start listening on your device.
Audible will send you an email reminder at least 7 days before your trial ends.
FAQs about Audible
Q: Can I switch plans?
You can switch plans any time through your Account Details:
1. Go to your Account Details page.
2. Click on Switch membership.
3. Choose the plan you want and click Select this plan.
4. Click Confirm.
That means if you're interested in the Audible annual plan but you're not 100% sure, you can simply get the Audible Premium Plus monthly plan first, then switch to its annual plan when you've made a decision and feel confident in your choice.
Q: Are there additional benefits for Amazon Prime members?
Audible is not free with an Amazon Prime membership. However, if you choose to get the Audible Premium Plus free trial, then you get to select 2 audiobooks to keep instead of just one! (A standard trial includes 1 credit while Amazon Prime members start an Audible trial with 2 credits.)
Try Amazon Prime free for 30 days >>
Q: Can I still listen to Audible if I cancel my membership?
Anything you've selected with a credit will be yours to keep. So if you cancel your Audible subscription, you still get to keep the books that you've received as part of a free trial (premium plus) or purchased with credits.
However, if you cancel you'll lose access to titles you've selected from the Audible Plus Catalog at the end of your final billing period.
Q: Can I return books that I purchased with credits?
As an Audible member, you have the flexibility to exchange or return an audiobook you purchased within 365 days of the original purchase. This policy allows you to try out new narrators and stories without any risk of losing a credit. They even refund finished audiobooks no questions asked!
Q: What is the Plus Catalog?
The Audible Plus Catalog offers over 11,000 titles you can stream or download to listen offline. Included with membership, the Plus Catalog contains Audible Originals, audiobooks, and podcasts including exclusive series.
The Plus Catalog is a constantly evolving selection of titles, with new books being added on a weekly basis. If a book is set to be removed from the Plus Catalog in the next month, Audible will display a notification labeled 'Included until' on the product detail page, the home screen, and the search results page. This way, you'll always be informed about the availability of the titles in the catalog.
If you have any questions, you can contact Audible Customer Service team at 1-888-283-5051. They're here to help you 24/7.