Bypass Wi-Fi Restrictions at School/Work – 2023 Guide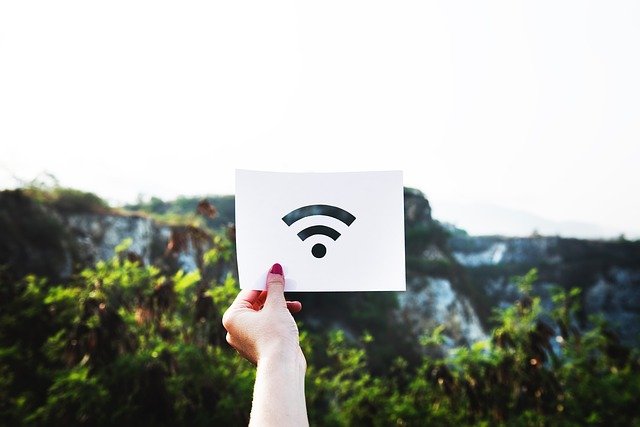 VPN From $3.75/month
2000+ Secure VPN Servers In 75+ Locations.
Sign up
You may have noticed that the Wi-Fi connection at your work/school is unstable, making it hard to just browse through the internet. And in some cases, your access to certain websites is limited, such as YouTube, Twitch, Facebook, etc. Yes, this is really annoying. Here in this guide, we'll show you how to break free of these Wi-Fi restrictions.
Before you proceed, please note that schools and workplaces set content filters for a good reason. Any attempt to bypass them is most likely violating your school/work policy and could result in some sort of administrative punishment. So don't take any further steps unless you know what you're doing.
1. Use a VPN
The simplest method to work around a block is using a VPN (Virtual Private Network). When you connect to a virtual private network, all your traffic will be redirected to your chosen server location, so your web activity will be associated with the server's IP address, instead of yours.
In this way, prying eyes can't see your browsing and won't be able to interfere with your surfing.
If you're not sure which VPN to choose, we recommend these VPNs:
Over 7200 VPN servers worldwide
45-day money-back guarantee
Best deal: $2.25/mo
Over 3200 servers in 65 countries
30-day money-back guarantee
Best deal: $2.49/mo
Over 5,500 servers worldwide
30-day money-back guarantee
Connect 6 devices at the same time
Best deal: $3.67/mo
Over 2000 servers worldwide
31-day money-back guarantee
Best deal: $2.88/mo
Over 3000 servers worldwide
30-day money-back guarantee
Best deal: $6.67/mo
We'll take NordVPN as an example here. Follow the instructions below to see how to get around restrictions with a VPN:
Step 1: Download NordVPN and set up your account.
Step 2: Log into NordVPN.
Step 3: Connect to any VPN server you want. Or click the Quick connect button at the bottom of your screen, then the app will automatically choose a server that suits you best.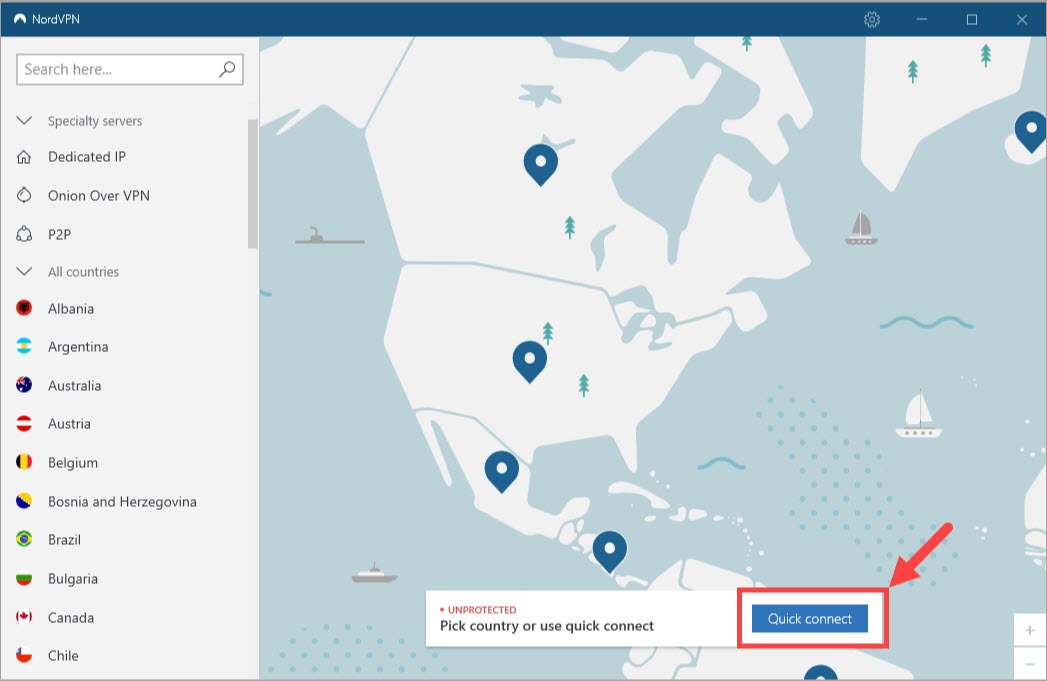 Now you can browse freely and securely!
2. Use an alternate DNS server
You can also use an alternate DNS server, such as Google Public DNS when the filtering is just at the DNS level and requests to other DNS servers aren't being blocked.
A DNS server will create a tunnel between your network and the webpage you visit, making your traffic seem like coming from the place where the content is originally available. In this way, you'll be able to access the content without issues.
Follow the instructions to see how to change your DNS server in Windows devices:
Step 1: On your keyboard, press the Windows logo key and the R key at the same time.
Step 2: Type ncpa.cpl and press Enter.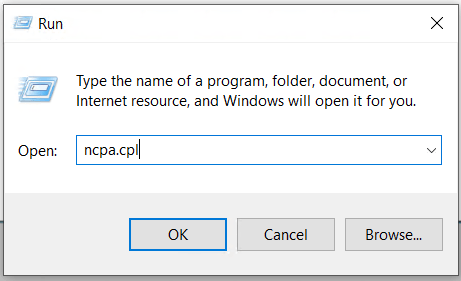 Step 3: Right-click on the connection icon (either Local Area Connection or Wireless Network Connection), then click Properties: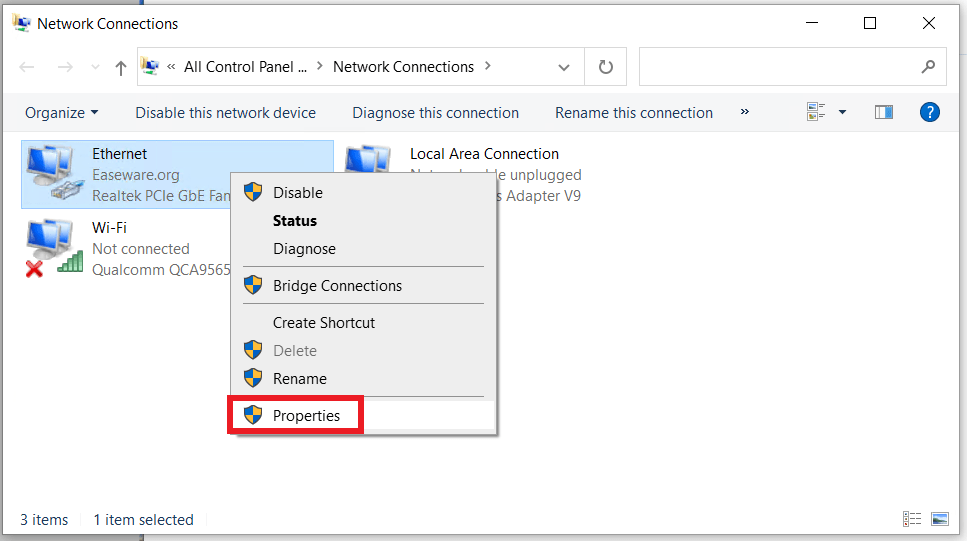 Step 4: Click Internet Protocol Version 4 (TCP/IPv4) then click Properties.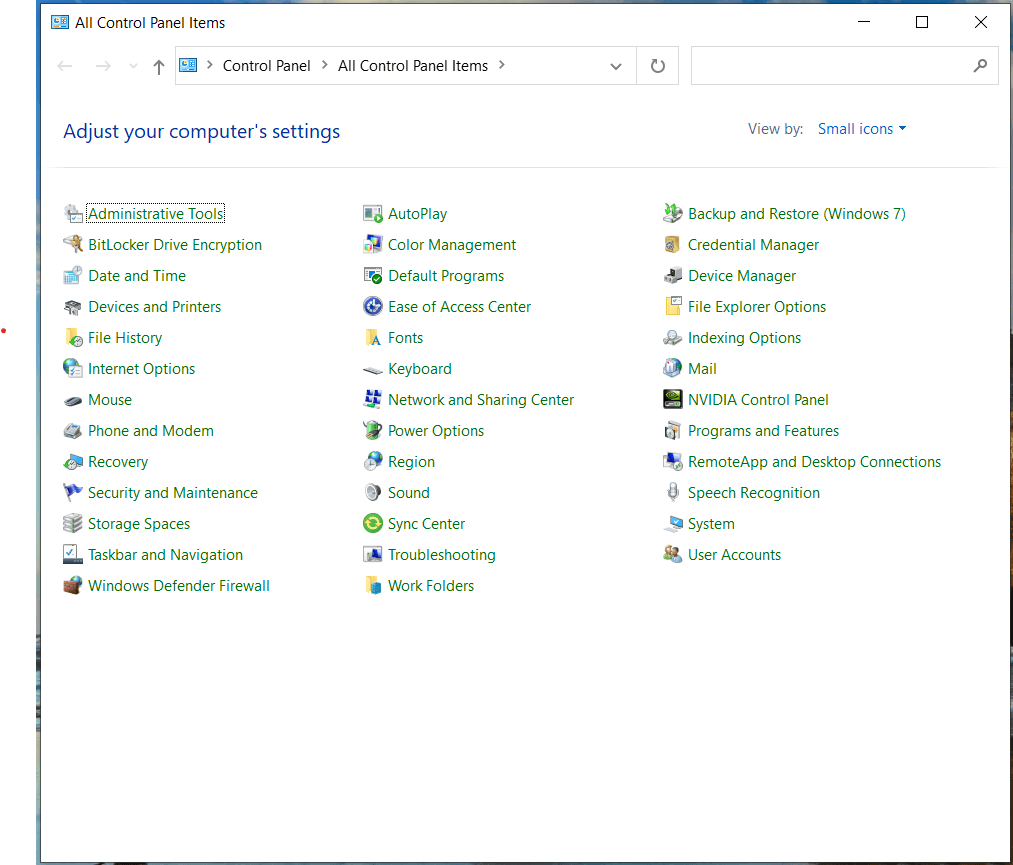 Step 5: Select Use the following DNS server address, then enter the following server address and click OK.
Preferred DNS server: 8.8.8.8
Alternate DNS server: 8.8.4.4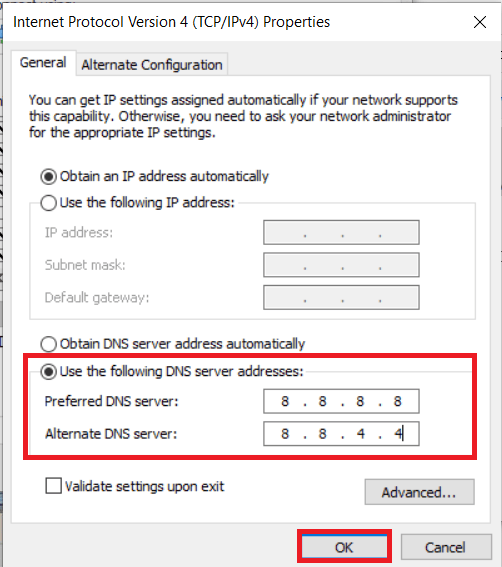 3. Use Tor to browse freely
Tor is a browser that can help you stay anonymous on the internet. It encrypts your traffic and isolates each website you visit. So anyone who wants to track you can't follow you or see what you're doing online when you use the browser.
But note that although Tor is safe as a browser, it doesn't mean that your downloading file from insecure websites is safe. So be sure to visit sites you're familiar with and always turn on your antivirus when browsing.
4. Use a proxy website
Proxy sites are also an excellent option to get around restrictions on a public network. They act as an intermediate level between you and the internet. Every time you visit a web page, your IP address gets recorded. A proxy site can replace your IP address with its own IP address, so the webserver doesn't know your location and you can access sites that might be blocked by your school or workplace.
However, proxies won't encrypt your traffic and often offer a slower connection than VPNs. So if you need anonymity and a fast connection, they may not be a good choice.
5. Use Google Translate
While this may seem funny, it works for many. You can actually use Google Translate as a proxy to get around filtering and view blocked contents. When Google Translate translates a page, it loads the page on the server, translates it, and sends the result to you.
Follow the instructions below to see how to use Google Translate to access restricted content:
Step 1: Copy the URL of the page you want to visit and paste it into Google Translate.
Step 2: Select any language within the from box, and select English for the to box.

Step 3: The URL is now a clickable link, click it and you'll be able to access the page you want to visit.
Conclusion
All in all, a VPN would be a good choice if you want to get around network restrictions and maintain your privacy. If you don't feel like spending money, try using Google public DNS server, free proxy sites, or Google Translate!
Hopefully, this post helped. Feel free to leave a comment below if you have any questions or suggestions.