How to Get Audible for Free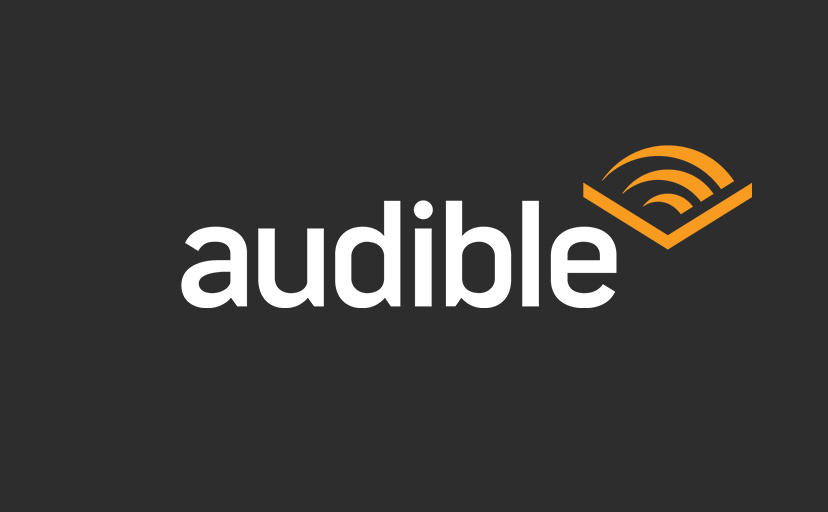 Listen to the best-selling audiobooks, exclusive originals, popular podcasts, and more.
Audible is one of the best audiobook online services owned by Amazon, but some audiobooks can cost you up to $40. How to get it cheaper, or even for free? You'll learn how to get an Audible free trial and gain discounts on audiobooks in this post, read on to learn more.
Is Audible free?
Audible is not free. But you can try Audible 30-day free trial and enjoy the membership plans for free.
Audible is a membership service that provides customers with the world's largest audiobooks, podcasts, exclusive originals, and more. Audible membership plans cover a wide range of benefits, but you can also purchase audiobooks at the regular price without a membership. However, the prices usually are higher than one month's subscription fee, Audible free trial would be a better option.
If you're new to Audible, you have the chance to try Audible membership free for 30 days. You can cancel the plan at any time before your trial ends and won't be charged. There are no commitments and no cancellation fees. Don't worry about forgetting, Audible'll send an email reminder to you before your trial ends. If you enjoy your Audible trial, do nothing and your membership will automatically continue.
How to get Audible free trial
Follow the steps to get Audible for one month free.
Go to the Audible site page.
Choose Audible Premium Plus or Audible Plus to start a 30-day free trial.
Note: We recommend choosing audible premium plus because you may get extra benefits when canceling the membership.

Sign up with your amazon account and follow the on-screen instructions to finish the process.
Download the Audible app to start listening on your iOS or Android device. Any Alexa-enabled device, compatible Fire tablets, Kindles, and Sonos devices are available.
Audible offers customers more selection with access to a robust catalog of fresh and original audio entertainment and superior programming for only $7.95/month for Plus and $14.95 for Premium Plus after the 30-day free trial period. The unbeatable selection and Audible's award-winning app offer your readers the ability to listen to their favorite content anytime, anywhere.
Is Audible free with Amazon Prime?
If you're an Amazon Prime member, you might wonder can I use Audible for free? Well, the answer is NO. Even though Audible is a subsidiary of Amazon, Audible membership plans are separate from Prime membership. They are different, Audible membership includes its own unique set of benefits for digital audio content.
But you can get free audiobooks with Amazon Prime through Prime reading. Prime members can enjoy unlimited access to free audiobooks, eBooks, magazines, and more.
Just search books with audible narration in prime reading, and you'll find lots of free audiobooks. A number of Audible books are free with Prime membership, though the list of titles is small compared to the entire Audible library.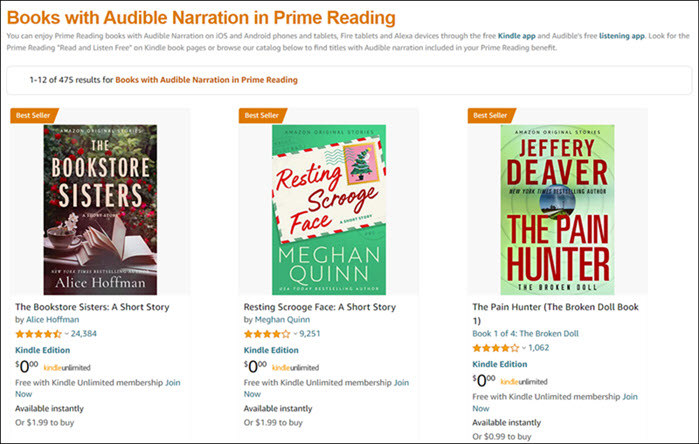 What's included in Audible plans
1 free audiobook to start (Amazon Prime members get any 2 titles free).
30% off the price of additional audiobook purchases.
Get unlimited access to the Audible Plus Catalog of Audible Originals, podcasts, and more.
Cancel at any time. A member's books are there to keep, even if they cancel
Unlimited access to the Audible Plus Catalog of Audible Originals, podcasts, and more.
11,000 pieces of content and more than 68,000 hours of entertainment.
After picking the titles you want, you can start listening to these titles in the Audible app. The Audible app lets subscribers listen anywhere, anytime—when commuting, exercising, running errands, or just washing dishes!
How to get free audiobooks from Audible
Audible does offer free audiobooks, you can type free and search it in Audible, then choose the audiobooks you want and add them to your collection.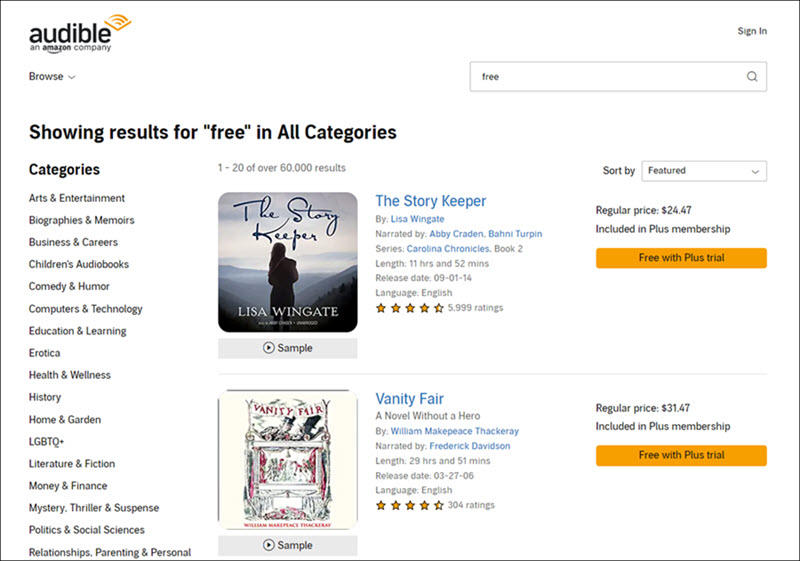 Except for this regular way, there is a hack for you to get extra benefits from Audible which might help you get free audiobooks.
Since you have an Audible account and a one-month free trial, Audible will offer you free books or a discounted rate to keep you using the service. This means if you pretend to cancel your account, Audible would offer you free audiobooks, free credits, or cheaper rates per month. But it depends on the region and your account's situation.
Pretending to cancel your account to get benefits will work only one time.
Here's how:
Go to Account Details.
Click Cancel membership.
Select the reason for canceling.
Evaluate whether the promotional offer is what you want.
If you confirm to cancel your membership, click the Cancel Membership button at the bottom of the page.