8 Hidden Ways to Get Free Audible Credits (2022)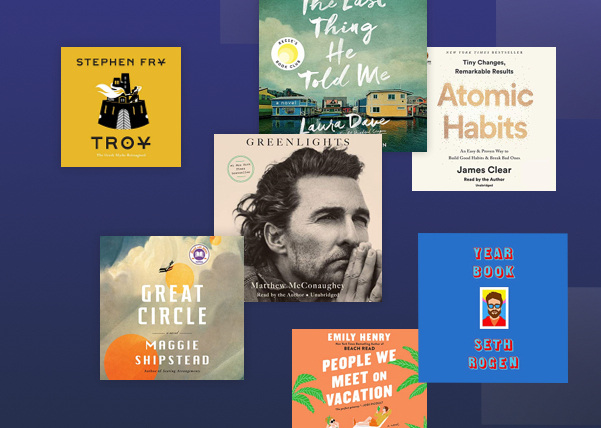 Audible is offering us by far the best audiobook service and free books, but some audiobooks can cost you up to $40. How do I get these books cheaper?
We've got plenty of tricks for getting free Audible credits and audible credit promo codes here. In this post, you will learn to gain steep discounts on audiobooks by playing with Audible credits, and it's 100% working.
The best Audible discounts come from the Audible free trial. Normally, you can get 3 titles for free, but here you will learn how to get the 4th even the 5th free title.
Audible is now offering a 60% off coupon for the first month of Audible Membership. When your free trial ends, you can enjoy your first month at a discounted price.
1. Get free Audible Credits for a second time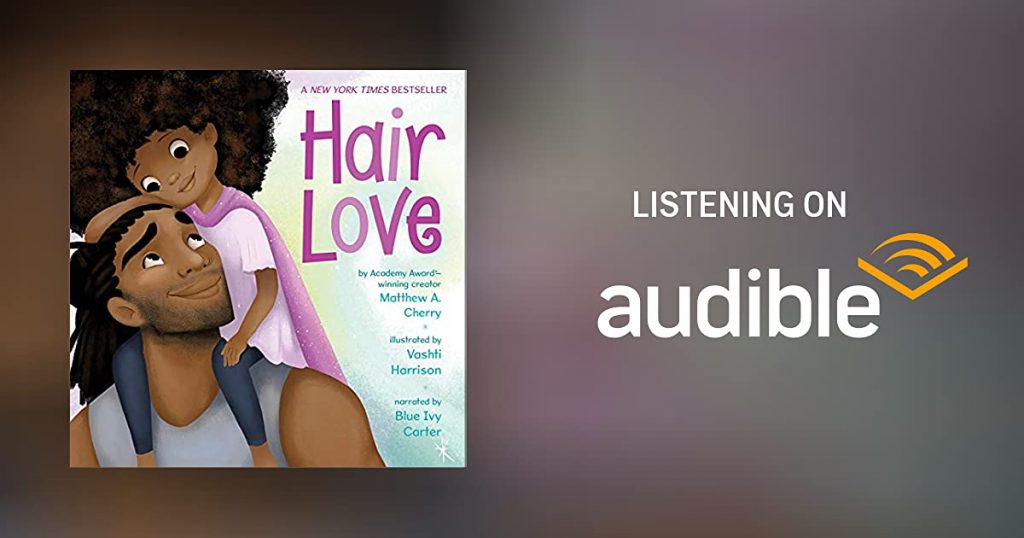 When you start a new Audible membership, you will get one free credit immediately. However, many Audible free trial members miss their second credit.
Audible Send this Book feature allows you to recommend a book you love to your friends and family for free, even if they don't have an Audible membership.
The first recommendation can be redeemed for free. You can send your favorite book to a friend or family member who hasn't redeemed one before and receive one audiobook recommendation from others.
Note that you will lose all of your audible credits when you cancel. So make sure to use them before canceling your subscription. The good news is that you will be allowed to keep all books you have in your library.
2. Take advanatge of Audible Originals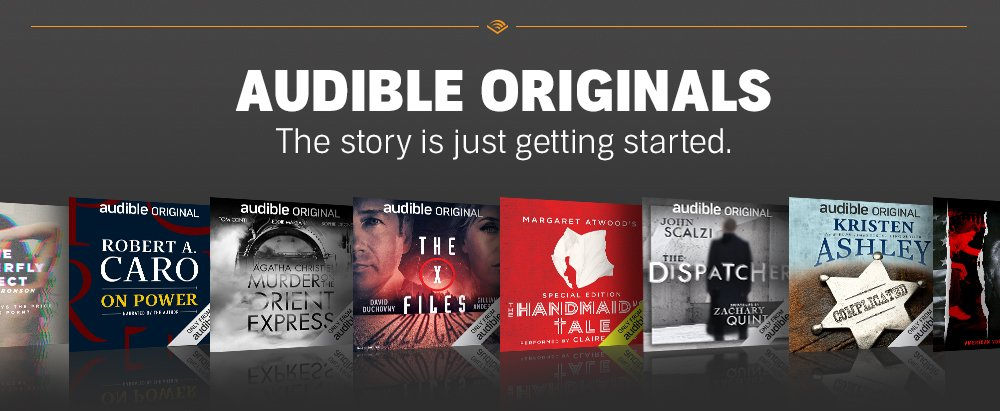 You'll receive 2 free Audible Originals once you start your free trial. The list changes every month, and there are normally hundreds of titles to choose from across a whole range of genres.
You can start a free trial again by creating another Audible/Amazon account with a new credit card. It works as long as you have a legal credit card.
3. Return books you don't want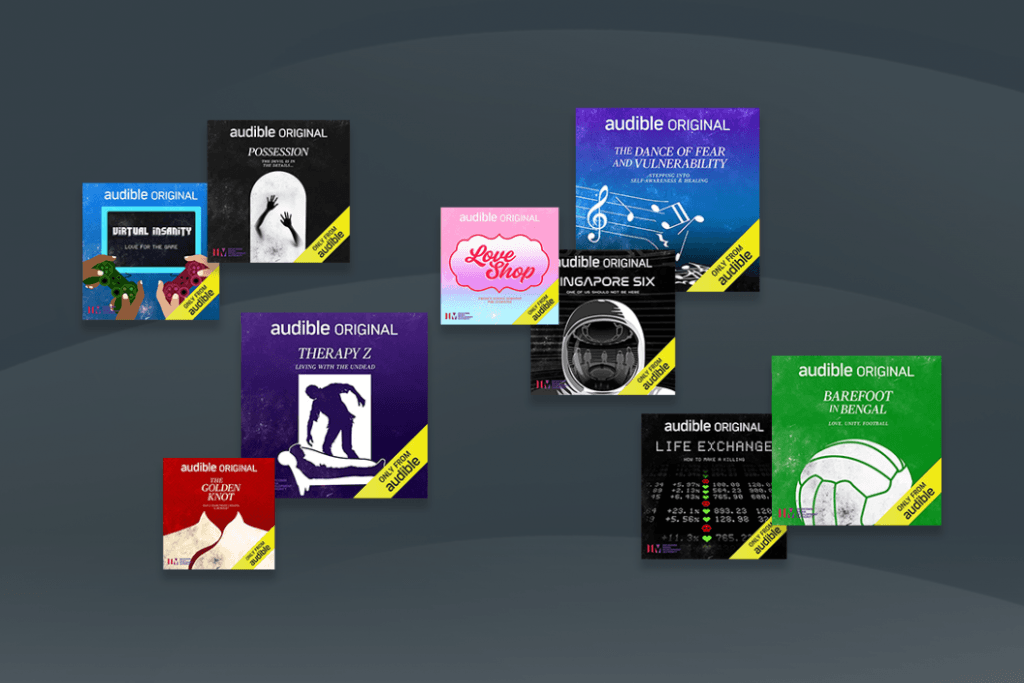 You can return a book and get your credit back even if you have listened to it in full. It's okay to return a book you've finished, but as for the morality of it, well, I leave that to you.
Although Audible hasn't made an announcement about how many books you may return, it's better not to abuse this feature. If you keep the vast majority of books you've tried, you won't have to worry about any flagging.
To exchange an audiobook:
After logging in, go to your Audible Account Purchase History.
Click Exchange next to the book you no longer want.
Select a reason, then click Exchange to confirm.
If you see the message "Not eligible for return", don't worry. Only a certain number of books can be returned using this online tool. For others, you need to call Customer Service to process the return. If you don't feel like a call, you can contact Audible via email or live chat.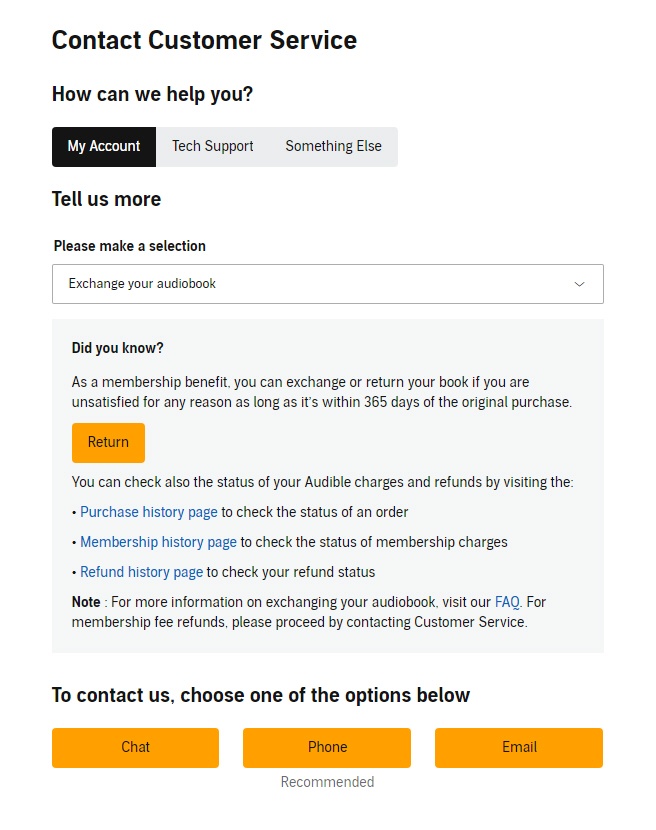 4. Enjoy Household Sharing

Household sharing allows you to share any audiobooks in your library with the other member of your Amazon Household.
Members of a household include 2 adults, up to 4 teens, and 4 children, but you can only share your contents with the other adult. Children and teens can only enjoy some benefits but not audiobooks.
Note that each member must be from the same region/country. If you leave one household, you can't join any Amazon households for the next 180 days. However, you can re-join the old household again. Check how to set up household sharing.
Besides Household Sharing, you can share your Audible account on as many devices as possible, since there is no limit on the number of devices you can use with your Audible account. One drawback of doing this is that you will share your account details as well as your payment options.
5. Cancel Your Membership to Enjoy 50% Off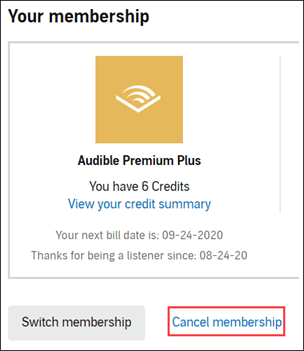 If you click the Cancel Membership button on your audible account, Audible will try to keep you as a member by offering you Keep Listening for Less, but this is eligible if you've already used all of your credits.
This offer can be triggered if:
You are on a Gold/Platinum Audible plan for at least 30 days.
You have one or zero credits left on your account.
Please note that the membership cancellation option is not available on the Audible app. You will have to do it from the desktop site.
This offer saves you 50% off the Gold Membership plan of 1 credit per month, so you pay just $7.49 per month for your first 3 months instead of $14.95. If you break this down, it means you are getting an audiobook credit for $7.49.
6. Buy Audible Credits cheaper
If you have already used up all of your Audible credits, you can buy a 3-pack of extra credits at a discounted price. The price varies depending on which Membership plan you're on. Generally speaking, it's usually cheaper with annual plans.
| | |
| --- | --- |
| Plan Name | Price for 3 Extra Credits |
| Gold Monthly | $35.88 |
| Gold Annual | $29.90 |
| Platinum Monthly | $34.41 |
| Platinum Annual | $28.68 |
7. Turn on Deals Alert
If you're an avid user of Audible, it's recommended that you turn on deals notification to receive exclusive deals on the books you love. Audible sends a daily deal notification to their subscribers and the discounts are often huge – sometimes up to 90% off!
On the desktop website, go to your Account Details > Notifications and then check the option for Sales and Offers.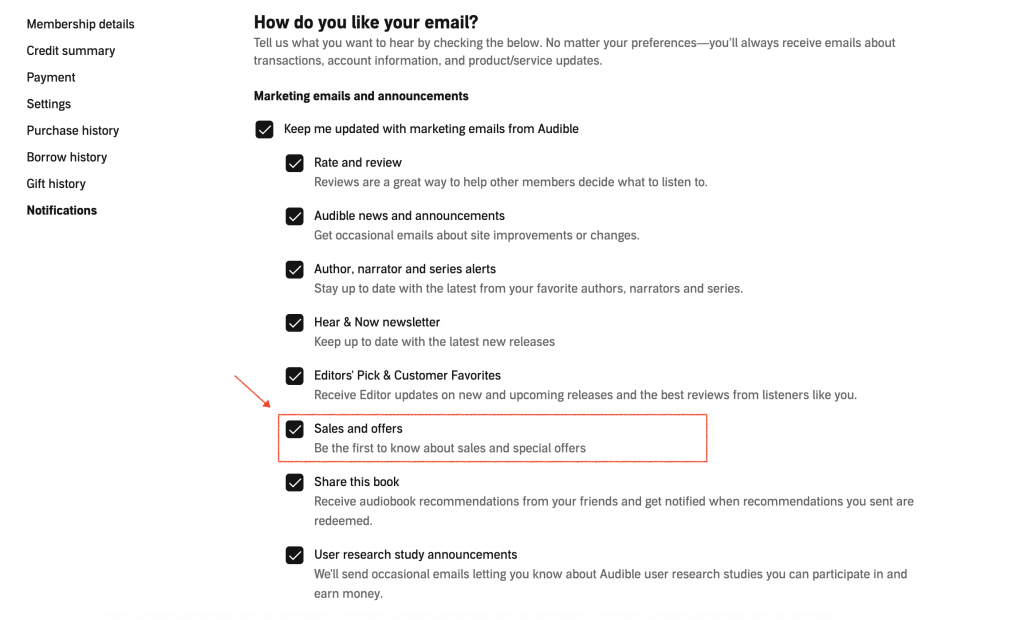 Sometimes Audible offers 2 for 1 audiobook book deals — you buy two audiobooks and you get a third free or sometimes they offer you 2 books for 1 credit. Note you will need to be signed up for their newsletter to see this offer.
If you don't feel like email subscriptions, you can visit the Reddit thread instead, which will update all current sales and deals for all regions.
8. Save money with Whispersync for Voice
Whispersync for Voice is a feature that allows you to read Kindle Books with Audible Narration.
Let's take Rich Dad Poor Dad as an example. If you buy this audiobook directly on Audible, it costs you $24.99. However, it will give you a reduced price of $7.49 when you buy a Kindle book ($5.12) and add an audio companion. Well, if you are getting a $24.99 book for just $7.49, it is a no-brainer that you would definitely go for the latter.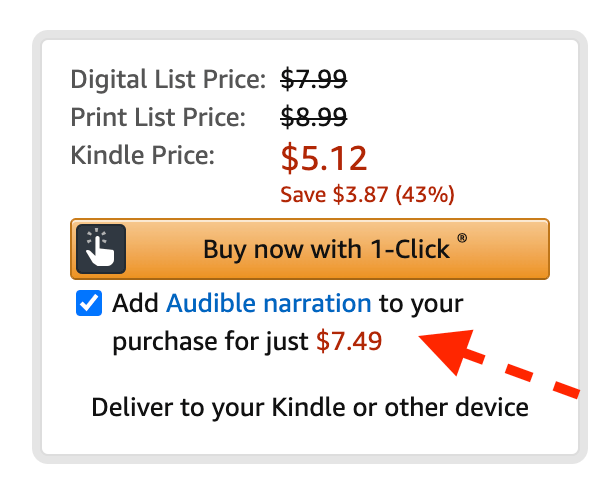 If you're on Kindle Unlimited, you can also get a narrated version for free for a select number of books. However, the selection of e-books by top authors is pretty thin. Still, you can find some popular books there. When you find one, you can download it for free at $9.99 with Kindle Unlimited.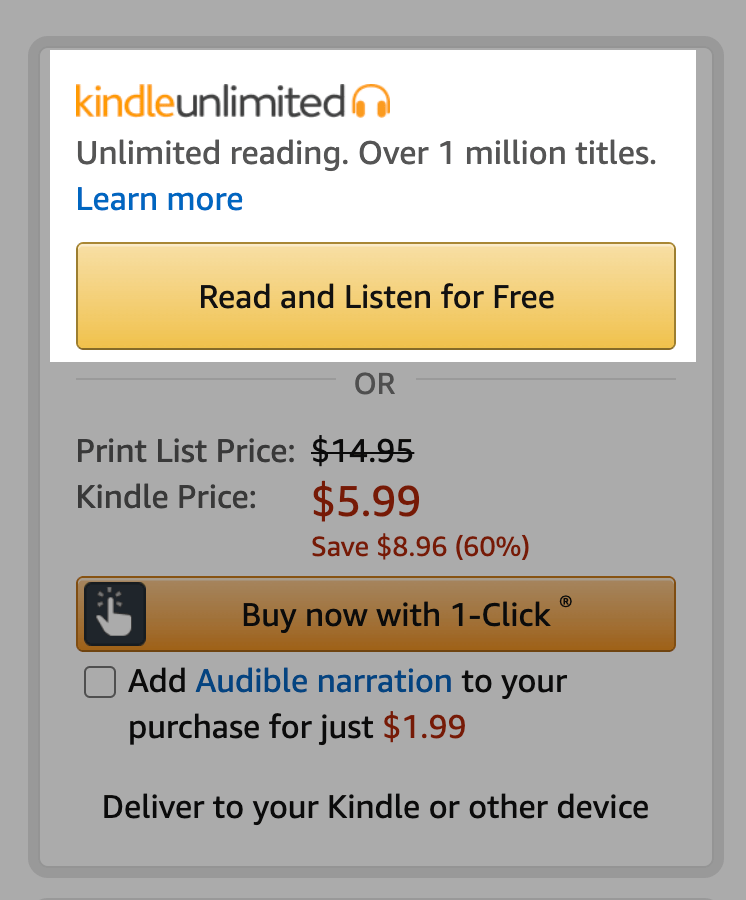 Conclusion
Saving on Audible is quite easy — you can take full advantage of the free trial, share with your family or friends, cancel your membership to get a half-price, and you can return books you don't like even though you have read it through, etc. If you're on an annual plan, you can buy extra credits at a discounted price. If you still prefer physical books, a book subscription box may save you a lot of money.