Yamaha VIN Lookup | Read Your VIN Number and History Report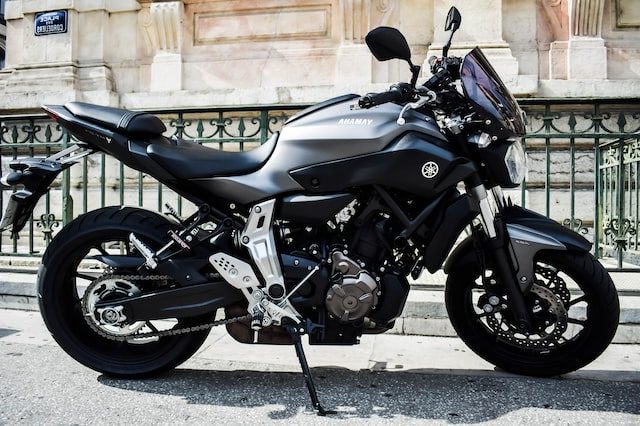 Yamaha VIN Decoder
[1]Enter Yamaha VIN [2] Find detailed information.
Like car manufactures, Yamaha also use unique VIN numbers to identify vehicles. A VIN number contains vital information about the vehicle, such as the motorcycle's manufactured country, year of production, model type, and more. In this article, we'll tell you where to find Yamaha VIN number, provide a step-by-step guide to decode Yamaha VIN numbers, and how to get a Yamaha vehicle history report.
Why do you need to decode a Yamaha VIN number
It's always good to have detailed inforamtion before making a decision, especially buying a used one. Checking Yamaha VIN number not only let owners learn about the vehicle but also verify the motocycle's history and condition, and avoid buying a stolen motorcycle.
Luckily, we can check Yamaha VIN numbers online easily and quickly.
The benefits of running a Yamaha VIN check
Get a build sheet of Yamaha
Ensuring the motorcycle is not stolen
Verifying the motorcycle's history and condition
Identifying potential issues
Making informed purchasing decisions
In summary, knowing how to decode Yamaha VIN numbers can help owners to better understand their motorcycle, avoid potential issues, and make informed decisions about maintenance and repairs.
Where is Yamaha VIN number
Yamaha motorcycles have a VIN code that is placed on non-removable parts of the bike, and it's important for potential buyers to verify its authenticity before purchasing.
If there are any scratches or deformations on the code, it's recommended to use the Yamaha motorcycle VIN decoder to ensure that the number is genuine. If the code is missing or doesn't exist, it's best not to purchase the bike even if the price seems too good to pass up.
To locate the VIN on your Yamaha bike, there are three main places to check.
The first is on the right side of the head pipe or steering tube, where you will find a shorter code for models produced prior to 1982 and a 17-character code for models produced after 1981. The code is stamped vertically.
The second place to check is on the left side of the steering tube, where a printed card with the code and additional information can be found.
The third place to check is on the case of the motor, typically located next to or behind the clutch cover on the right side of the motor. The code is on a small pad that is facing upwards. For Yamaha XJ550 models, the code is placed left to right, while on other models, it's front to back.
Regardless of the location, a vintage Yamaha VIN decoder can decipher any code.
How to decode a Yamaha VIN number
There are two ways to decode a Yamaha VIN number: manually or automatically. While it's possible to manually decode a Yamaha VIN number, it can be time-consuming and difficult.
To simplify the process, we suggest you consider using a Yamaha VIN decoder tool, which can quickly provide detailed information about the motorcycle based on its VIN number.
BeenVerified is a public data company that offers various background check services, including a VIN check service that provides detailed information about a vehicle's history. Their VIN check includes accident history, title information, recalls, and more. BeenVerified's VIN check service is designed to help potential buyers make informed decisions about purchasing a used car.
Go to BeenVerified VIN check.
Enter the VIN number and search.

Wait for a while and you'll receive a detailed vehicle history report.

How to decode Yamaha VIN number manually
Determine what your VIN means by the order of the characters.
The first character will tell you where your motorcycle is made.
"1" or "4" signifies it is American made; "2" means Canada; "3" means Mexico; and Japan, Korea, England, Germany, Italy and Brazil are "J," "K," "S," "W," "Z" and "9," respectively.
The second character represents the manufacturer. All Yamaha bikes should have "C" or "Y" there.
Find the third digit, which identifies the division that manufactured it.
The fourth to eight digit identify the features of the bike.
The ninth digit is a security key to ensure that the VIN is valid.
The 10th digit indicates the model year.
Digit 11 is the plant where the bike was assembled; digits 12 to 17 signify the order in which the bikes came off the assembly line.
Here are the VIN decoders for the 10th digit in the VIN = Year model
| | | | | |
| --- | --- | --- | --- | --- |
| 1980 – A | 1990 – L | 2000 – Y | 2010 – A | 2020 – L |
| 1981 – B | 1991 – M | 2001 – 1 | 2011 – B | 2021 – M |
| 1982 – C | 1992 – N | 2002 – 2 | 2012 – C | 2022 – N |
| 1983 – D | 1993 – P | 2003 – 3 | 2013 – D | 2023 – P |
| 1984 – E | 1994 – R | 2004 – 4 | 2014 – E | 2024 – R |
| 1985 – F | 1995 – S | 2005 – 5 | 2015 – F | 2025 – S |
| 1986 – G | 1996 – T | 2006 – 6 | 2016 – G | 2026 – T |
| 1987 – H | 1997 – V | 2007 – 7 | 2017 – H | 2027 – V |
| 1988 – J | 1998 – W | 2008 – 8 | 2018 – J | 2028 – W |
| 1989 – K | 1999 – X | 2009 – 9 | 2019 – K | 2029 – X |
By following these steps, owners can decode their Yamaha motorcycle's VIN number and gain valuable insights into its history and condition.
Conclusion
In conclusion, decoding the Yamaha VIN number can provide valuable information about a motorcycle's history and specifications. Understanding the meaning of the 17-digit code can help Yamaha owners make informed decisions about maintenance, repairs, and upgrades. By following the step-by-step process outlined in this guide, Yamaha owners can easily decode their VIN numbers and gain a better understanding of their bikes. It's essential to ensure the authenticity of the VIN number before purchasing a Yamaha motorcycle, and potential buyers should be wary of any missing or altered codes. Overall, knowing how to decode a Yamaha VIN number is a crucial skill for any Yamaha motorcycle owner or enthusiast.