VIN Lookup for Classic Cars – Car History Report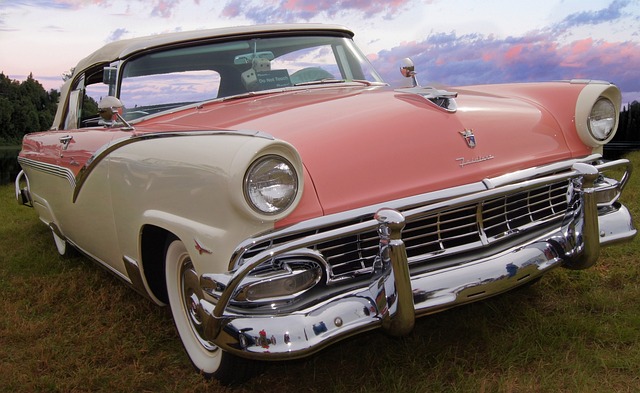 Are you looking to find out more information about your classic car?
Decoding the Vehicle Identification Number, or VIN for short can tell you lots about it, such as where your car was manufactured, what original equipment it came with, who owned it previously, where it lived and what adventures it has been on.
In this post, we'll show you how to run a VIN lookup for your classic car, whether you're seeking information on a pre-1981 vehicle or one that's newer.
How to Decode the History of Your Classic Car
VIN Lookup for Pre-1981 Cars
VINs were first used in 1954 in the United States. Originally, different automakers used different VIN formats. It was not until 1981 that VIN numbers became standardized.
So, if you own a pre-1981 car, unfortunately, getting a history report might not be as easy as having a car that uses a 17-character VIN. In this case, there are some resources to try. First, you might use an online decoder like The Classic Car Database to search for information about your car using only the year and make. You might also be able to find out what engine was originally installed in your car by checking Engine VIN Codes with the site.
Another way to obtain the vehicle information would be by contacting the original manufacturer, such as Ford, Chevrolet or Chrysler, to see if you can find vehicle specification details and safety recall information.
If you are still unable to get a history report this way, your final shot would be the Department of Motor Vehicles (DMV).
VIN Lookup for Post-1981 Cars
But if you have a 17-character VIN handy, there are many resources online that might help you find your var history easily. Just type it into the search box below and hit Search Now to get a history report for your classic car.
You can also use BeenVerified – one of the best people search engines with access to thousands of public records and get a comprehensive look into the vehicle history of your classic car.
A VIN number search with BeenVerified may reveal the vehicle specifications, owner information, sales listing history, current market value, accident/salvage/theft records and more…
The report looks like this: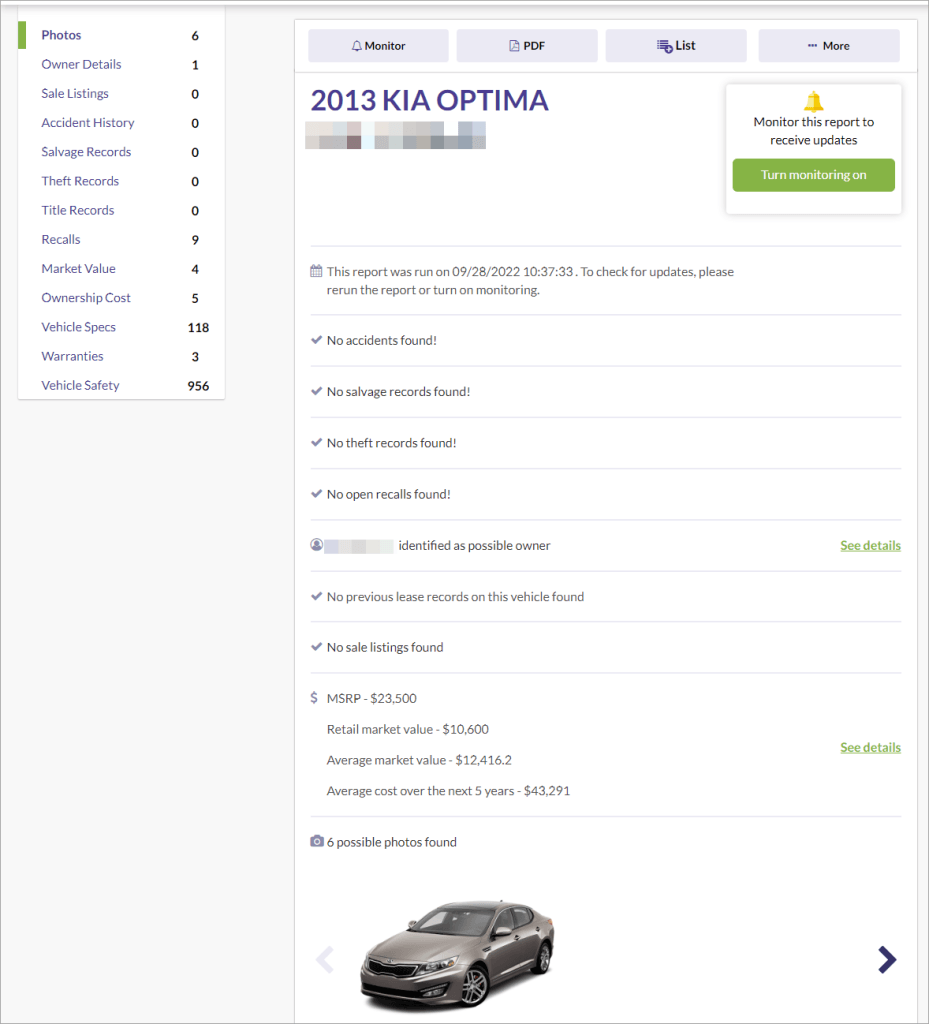 Don't have a VIN? Search by License Plate
Running a license plate lookup can also reveal a lot of information. This allows you to find out the state where the vehicle is from, whether the car is registered and the type of registration it has, and whether the car is stolen. .
License Plate Lookup
Research a Vehicle by License Plate
Conclusion
As you've probably figured out, running a VIN lookup for classic cars can be tricky since the VIN format of a traditional car is different from a classic one. Hopefully, after reading this, you'd know how to do a classic car VIN lookup and find your classic car history.