How to Do Car Title Search by Name
Car Title Search by Name
Look up registered vehicles and titles status under a name & more!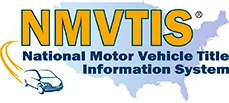 Typically, the state's department of motor vehicles issues a car title, which is a legal document that demonstrates proof of ownership. The information on a car title can vary by state but usually includes VIN, owner's full name and address, issue date, odometer reading, make, model and year.
There are various types of vehicle titles, the most common being clean, clear, salvage and rebuilt titles, which highlight loans, loss, and issues a vehicle has or has had. You can obtain a title by purchasing the car outright, paying off an auto loan, or being the recipient of an ownership transfer.
This article provides the 3 best ways for you to find registered cars under a name and check their titles which include detailed vehicle reports.
Option 1: Run Down to the DMV's office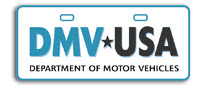 Another way to run a motor vehicle title check would be to contact your local Department of Motor Vehicles (DMV). The DMV keeps a record of every vehicle in the state. The next step is to find DMV in your local area and submit your request online, by mail, or in person. Note that a small application fee usually applies.
Requiring a car title search under your own name at the DMV usually gives the results you expected. However, running a vehicle title search under another person's name may need you to provide relevant documents and legitimate reasons for doing so.
Option 2: Vehicle Title Search by Name with BeenVerified

BeenVerified is a powerful people/vehicle lookup tool that collects public data from government agencies and top-notch car industry partners. With BeenVerified, you can enter a name to get a detailed report about that person, including registered vehicles under the name. Particularly, it may show the number of vehicles currently and previously registered under that name, their example images, years made, and estimated value.
BeenVerified even allows you to further get an in-depth vehicle report using the VIN number that you have just acquired. It is the most affordable search engine in the long run with user-friendly interfaces. Moreover, it keeps track of the status of a report and gives instant notifications whenever a detail about the subject is changed.
Follow the steps below to find a car title information with BeenVerified:
Enter a name and click SEARCH.
Wait a few seconds for BeenVerified to scan its database. Once it locates a match, it'll generate an in-depth report revealing the person's registered vehicles, when available. Scroll down to the Assets section and find out more about a car.
Note that the option to further complete a vehicle search by VIN is always available at BeenVerified! Simply go to BeenVerified's vehicle search page, enter that VIN number and begin your journey.
Option 3: Check Car Title Status with PeopleLooker

PeopleLooker is another popular destination that provides mostly accurate and up-to-date public data about people and their assets. It allows you to search for vehicles registered under a name, along with the number, models and VINs of these cars.
Here's how to search a vehicle's title information by name with PeopleLooker:
Enter a name and click Search.
Sit tight as PeopleLooker scours billions of public records in its database and gathers them into a report for you. Depending on the wealth of information, the whole process could take up to a few minutes.
Scroll down to the Assets section for more vehicle title and history information.
Fun facts about car titles
In the U.S., a car title is an essential legal document that proves ownership of a vehicle. Each state has its own specific format and rules for these titles.
Branded Titles: Sometimes, cars have branded titles, indicating a specific condition like salvage, rebuilt, or flood damage. These titles can significantly impact the vehicle's value and the ability to get insurance or financing.
The Pink Slip Myth: In some states, people refer to the title as the pink slip, but not all titles are actually pink. The term pink slip comes from the California title, which used to be pink-colored.
Electronic Titles: While physical paper titles are common, many states are shifting to electronic titles (or e-titles) stored in a database rather than a paper certificate.
Lost Titles: Losing a car title happens frequently. Fortunately, most states have a process for obtaining a duplicate title if the original is misplaced or damaged.
Liens on Titles: A lienholder, such as a lender or a financial institution, might be listed on the title if the car is still being financed. The lienholder's name stays on the title until the loan is paid off.
Titles for Off-Road Vehicles: In some states, off-road vehicles like ATVs and snowmobiles have their separate titles, different from regular vehicle titles.
Titles for Classic Cars: Titles for classic or antique cars might have specific designations or requirements, often with additional documentation or inspections necessary for registration.
Titles for Gifted or Inherited Cars: Titles for cars received as a gift or through inheritance may have unique procedures for transfer and registration, often requiring specific paperwork or additional fees.
That's the end of this post. Hope you'll find these methods helpful in doing a motor vehicle title search. If you have any questions or suggestions, please don't hesitate to leave us a comment below, thanks!
Credit: Image by vector4stock on Freepik