True People Search Phone Number Reverse Lookup
Is True People Search really 100% free? In this article, we delve into the reality behind this assertion and explore whether these platforms truly offer their services without any hidden costs.
Reverse Phone Lookup
Get Owner's Name, Address & More!
How to use True People Search
True people search services have gained popularity due to their ability to quickly provide contact information associated with a specific phone number.
Just enter a phone number and click search, and the service returns possible owners and their addresses.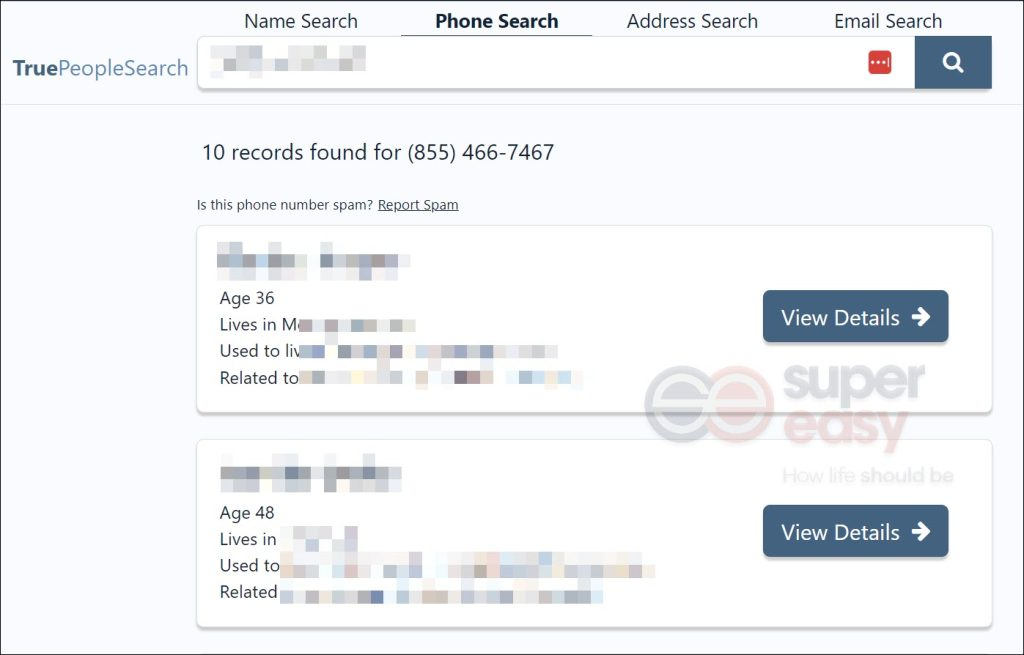 By clicking the possible phone number owner's name, you can access to information like names, ages, addresses, and potential contacts. The allure of this information at no cost is undoubtedly appealing. So it's true that accessing basic contact information for a given phone number from TruePeopleSearch is free.
For many users seeking a quick way to reconnect with old friends, classmates, or colleagues, this initial level of access is satisfying.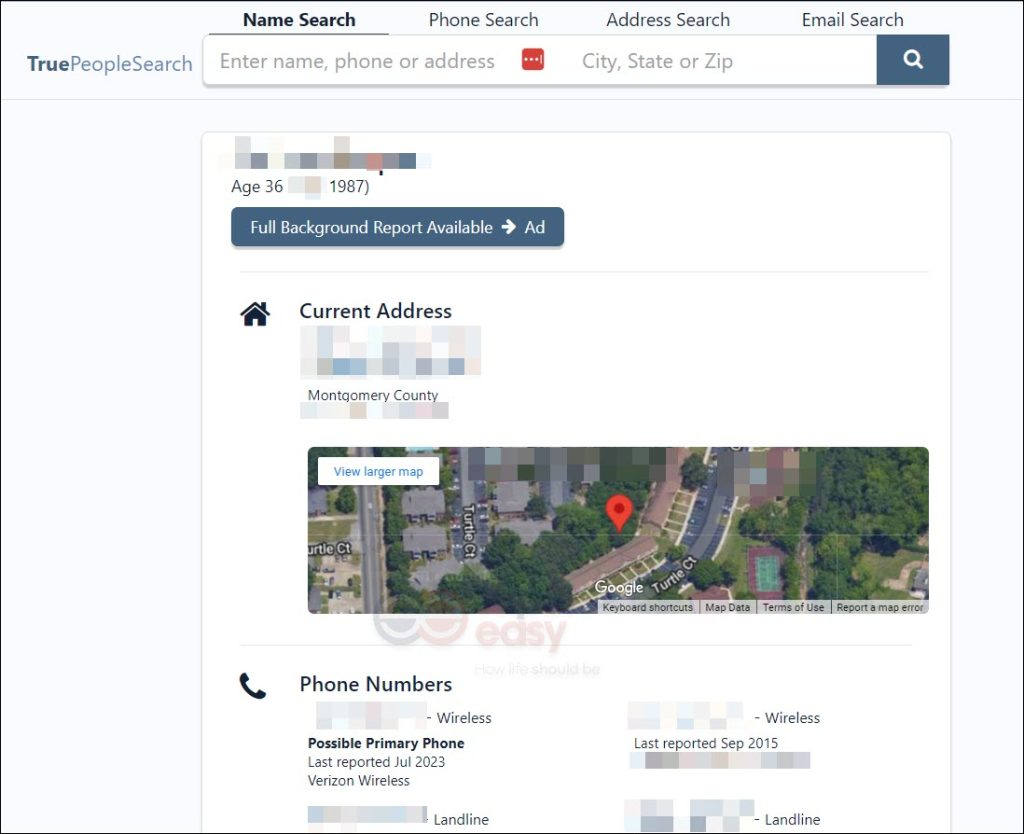 However, the information accessible for free is often quite limited. While you might receive a name and location, more detailed and comprehensive data—such as criminal records, date of birth, or property records—often remain behind a paywall.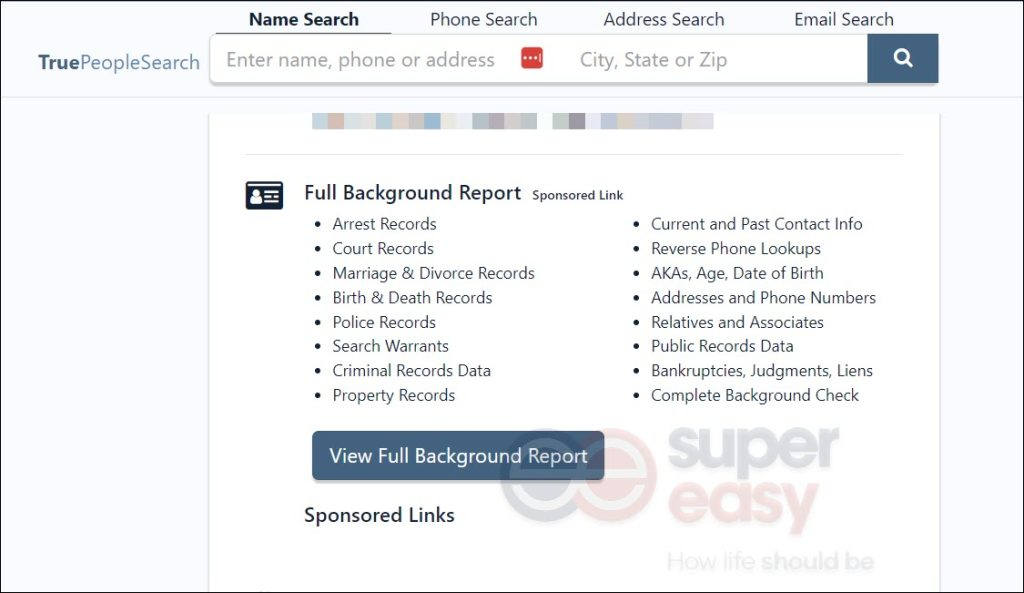 True people search services reveal deeper information in exchange for payment by facilitating redirection to websites of other people search services, such as People Finder and BeenVerified.
Background checkout
While TruePeopleSearch provides basic information, professional people search services often offer comprehensive background checks. These checks can include criminal records, employment history, education details, and more. If you require a thorough investigation, these services are more likely to provide the in-depth information you need.
BeenVerified
BeenVerified is a professional people search service that invests in maintaining accurate and up-to-date databases. They gather information from multiple sources, which can lead to a more accurate representation of an individual's history and background. This accuracy is crucial, especially for legal and sensitive matters.
1) Head to BeenVerified.
2) Enter the phone number and search.
3) Wait for BeenVerified to generate a report for the owner of the number that you put into the search.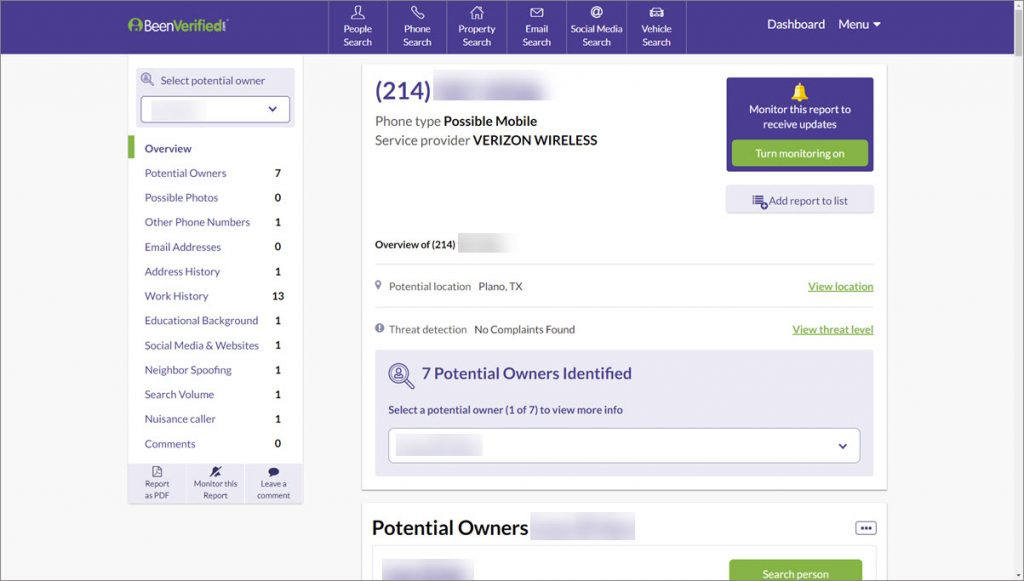 Intelius
Intelius is a professional service that provides well-versed legal and ethical guidelines regarding data collection and usage. They ensure that the information they provide is obtained through legitimate means and can be used for legitimate purposes. This is important to avoid any legal complications that might arise from using unreliable or unauthorized sources.
1) Head to Intelius.
2) Enter phone number and search.
3) Intelius will find the possible owners who match the phone number. Note that Intelius is a subscription-based service, so you'll need to pay a fee to access the search report.
TruthFinder
When you're looking for someone's background report, TruthFinder should be your go-to option. It's a reputable professional people search services prioritize data privacy and security. They implement measures to protect the personal information of both the user and the subject of the search. And they provide detailed and up-to-date information in the report.
1) Navigate to Truthfinder.
2) Enter the person's name.
3) TruthFinder will access to legal public database and generates a report of all up-to-date information about the name.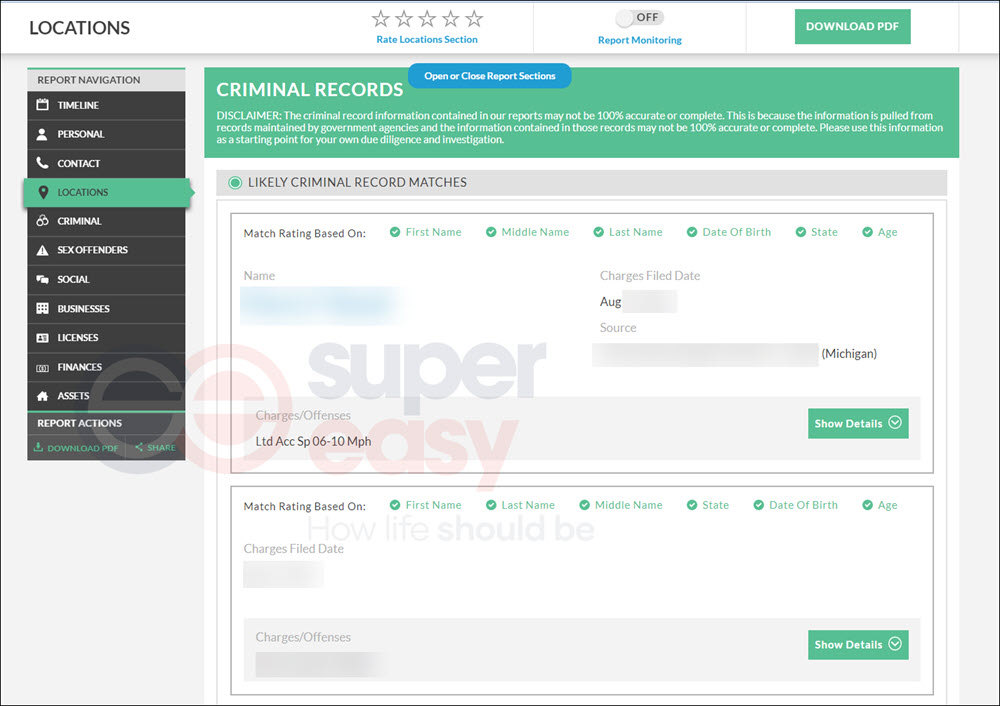 For those who question the ethics of using such services or simply want to avoid potential privacy pitfalls, alternative approaches are available. Instead of relying on true people search platforms, individuals can opt for more traditional methods of connecting with others. Scouring social media platforms or reaching out directly might take more effort, but they offer greater control over the information shared and accessed.
Transparency and User Education
Conclusion
In the world of "free" services, it's crucial to be a savvy user. The claim of being "100% free" might be accurate in terms of initial access, but the fine print often reveals the true costs. Users must read terms of use, understand privacy policies, and be aware of their rights regarding their personal data. This transparency empowers individuals to make informed decisions about their online activities.
While basic details might be accessible without charge, the real value of these services lies in the premium information offered for payment. We suggest you turn to professional services like BeenVerified, Intelius, TruthFinder, etc. when you need further details.
The methods in this article provide you with easy access to public record information, but without a guarantee for accuracy and may include links to websites not listed as a Consumer Reporting Agency (CRA). Information acquired from these bodies is illegal to be used for employment, housing, credit, and other purposes alike, according to laws such as the Fair Credit Reporting Act (FCRA). If you're not sure whether your use of our methods is appropriate, click here for details.