Top 7 Social Catfish Alternatives (2023 Review)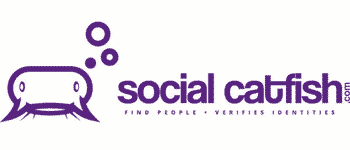 Look up contact info, photos & more!
As a dating investigation service, Social Catfish is dedicated to helping people stay safe online. With billions of public records, it allows you to find lost connections, verify online relationships, and also background check yourself to manage what others see online.
If you're interested in finding people online and trying more similar tools, this post will introduce 7 Social Catfish alternatives.
Is Social Catfish Legit?
Social Catfish is a 100% legit people search service and integrates a range of proprietary tools. You can look up virtually anyone by name
By social media username
By phone number
Alternatively, you could run an email search or address search, or simply upload an image to check if the person is who they claim to be.
If you hope to perform more in-depth investigations, consider reaching out to Social Catfish search specialists. They have access to thousands of public data sources and use the same software and technology as FBI to guarantee the best results.

Is Social Catfish Free?
Social Catfish is not free just as most people search engines. They charge a fee to ensure a premium ad-free user experience as well as the quality information you'll get.
The Social Catfish pricing varies by different search types. See the details below:
– $5.73 for 5 days, then $27.48/month
– Includes name, email, phone number, and username search
– $5.99 for 5 days, then $28.97/month
– Include only reverse image search
By crawling a range of legitimate sources like government databases, social media sites, and even the deep web, it delivers insightful reports that contain up-to-date information, which you'll hardly find on Google or regular websites.
Personal Details
Contact Information
Jobs & Education
Social Media Accounts
Relatives and Relationships
Location History
Photos
Criminal History
7 Best Social Catfish Alternatives
Social Catfish doesn't provide specific data like a person's assets status as some powerful background check websites. So if it doesn't satisfy your needs, here are 7 Social Catfish alternatives, better and cheaper.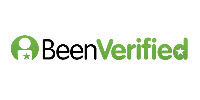 7 search tools in one place

Dark Web scan

VIN / License Plate search

Slow searching process

Unclear pricing on single report

No image lookup
Pricing: $22.86/month, inclusive of all search tools
---
Comprehensive background check

Property data available
Lack of single report purchase


No image lookup
Pricing: $28.05/mo for people search
$4.99/mo for reverse phone lookup
$29.73/mo for reverse email lookup
---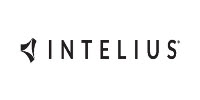 Best phone number directories


Easy-to-read reports

No username search


No image lookup
Pricing: $24.86/mo for people search
$34.95/mo for reverse phone lookup +people search
$34.95/mo for address lookup +people search
---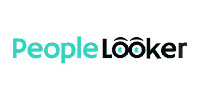 Powerful social media lookup on 120+ social networks


User-friendly interface

No single report purchase


No image lookup
Pricing: $22.86/month
---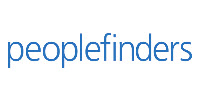 Accurate & updated information


Single report purchase available

No social media lookup


Social profiles and work history not included in the report


No image lookup
Pricing:
$24.95/mon for Membership;
$29.95/mon for Premium Membership
---


Basic results for free (location, age, and relatives, etc)


Affordable price


PDF reports download

Not available on iOS


No image lookup
Pricing:
$0.95 for each separate report
$19.95/mo for unlimited searches
---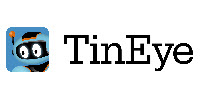 One of the best image search and recognition websites


Free to use

No background check or people search functions
Pricing:
Free
How do we pick up the alternatives?

We've conducted rigorous testing on a handful of popular people search engines similar to Social Catfish. That includes in-depth navigation of their websites, dozens of sample searches using their features, and detailed reviews of the results. Evaluating each option's functionality, information accuracy, pricing, ease of use, and customer support, our findings will help you choose the best solution for your unique needs confidently. 
So that's it – seven alternatives to Social Catfish. If you have any questions or suggestions, don't hesitate to leave a comment below.
All product names, logos, brands, trademarks and registered trademarks are property of their respective owners.
The methods in this article provide you with easy access to public record information, but without a guarantee for accuracy and may include links to websites not listed as a Consumer Reporting Agency (CRA). Information acquired from these bodies is illegal to be used for employment, housing, credit, and other purposes alike, according to laws such as the Fair Credit Reporting Act (FCRA). If you're not sure whether your use of our methods is appropriate, click here for details.