How to Find Someone on Yubo with Phone Number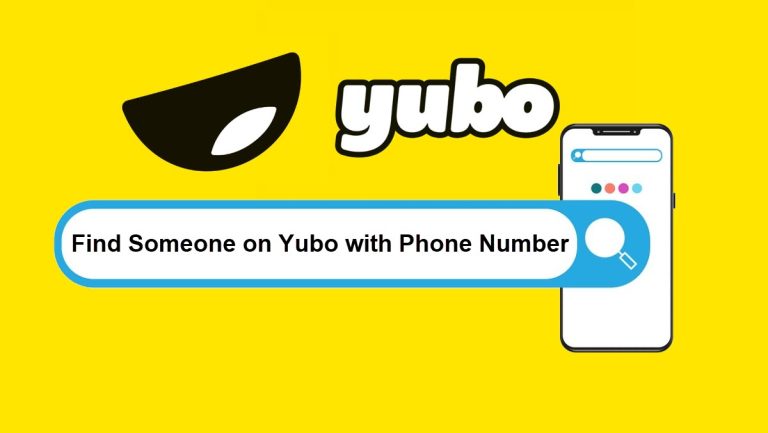 Yubo is a social networking app that is primarily designed for young people to connect with others and make new friends. It was formerly known as Yellow and is often described as a "Tinder for teens" because it allows users to swipe right or left on profiles to indicate their interest in connecting with other users. If you want to know how to find someone on Yubo with a phone number, look no further.
Can you find a Yubo profile with a phone number directly?
Quick answer: no.
Though Yubo requires users to register with phone numbers during the sign-up process, it doesn't exactly mean you can search for someone on Yubo with phone number. You can try entering a phone number in the Yubo search bar to see if any profiles pops up, but it heavily relies on users leaving their phone numbers in their profiles.
Some websites suggest you syncing your phone's contacts on Yubo to discover friends on the platform. But it doesn't really work for Yubo doesn't provide a portal to sync contacts at all! And I couldn't find any guidelines on Yubo Help page or image-equipped process online to show you how to sync contacts.
Seriously, the social network allows users to search by username, location, or even interests. Therefore, if you can figure out someone's username by phone number, you are well on the way to locating their profile within the platform.
How to search for a Yubo username with a phone number?
Sometimes what you can decode from a phone number is more than what you thought. Just utilize the tools below to help you obtain valuable information.
BeenVerified
BeenVerified is a service that offers various background checks and people search tools. With the reverse phone number lookup on BeenVerified, you can enter a phone number, and the service will attempt to provide you with information associated with that number. This information can include the name of the phone's owner, their location, related social profiles, and other publicly available details.
Just enter a phone number in the above search box and click Search Now. It will sort through the data sources and generate a detailed report once done. Pay to unlock the report, browse the Social Media section and find social profile usernames.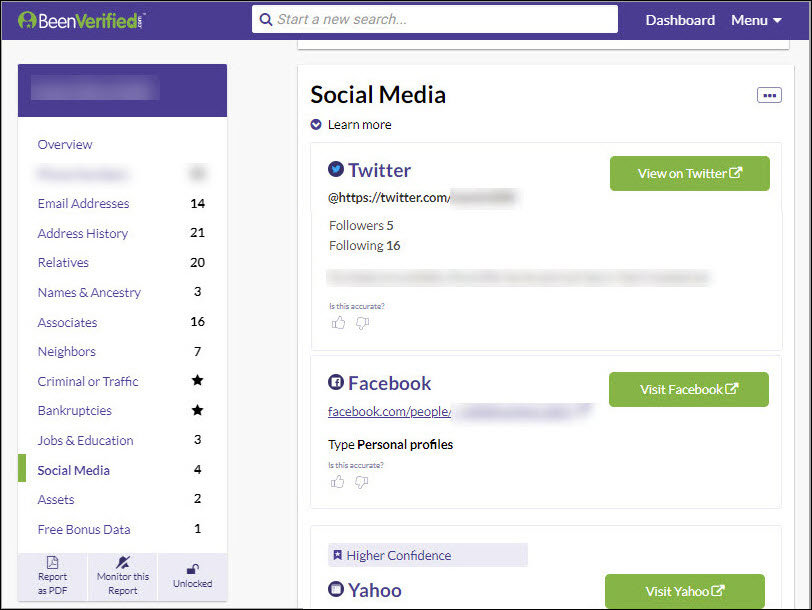 Type these usernames on Yubo to search for accounts. That's how you can find someone on Yubo with a phone number.
PeopleLooker
PeopleLooker is another online service that offers phone number lookup and people search capabilities. It's useful for finding information about unknown callers, reconnecting with old contacts, or verifying the legitimacy of a phone number. With a user-friendly interface, quick response, and confidential search, PeopleLooker is the first choice for many people.
Go to the PeopleLooker website.
Type in a phone number and click Search.

Your report will be ready in minutes. After that, pay to unlock the report and reveal phone number-related social profiles and websites.

Intelius
Intelius, a prominent source of public information, offers a comprehensive phone number cross-referencing service. This platform proves invaluable for uncovering the identity of unfamiliar callers or addressing questionable messages. Intelius reports frequently encompass details like the owner's name associated with the phone number, their historical locations, possible social media profiles, and additional information.
Likewise, go to the website, enter the phone number and click Search. You'll get a well-constructed report in minutes. Pay to get a membership plan and you can check all the information on the report.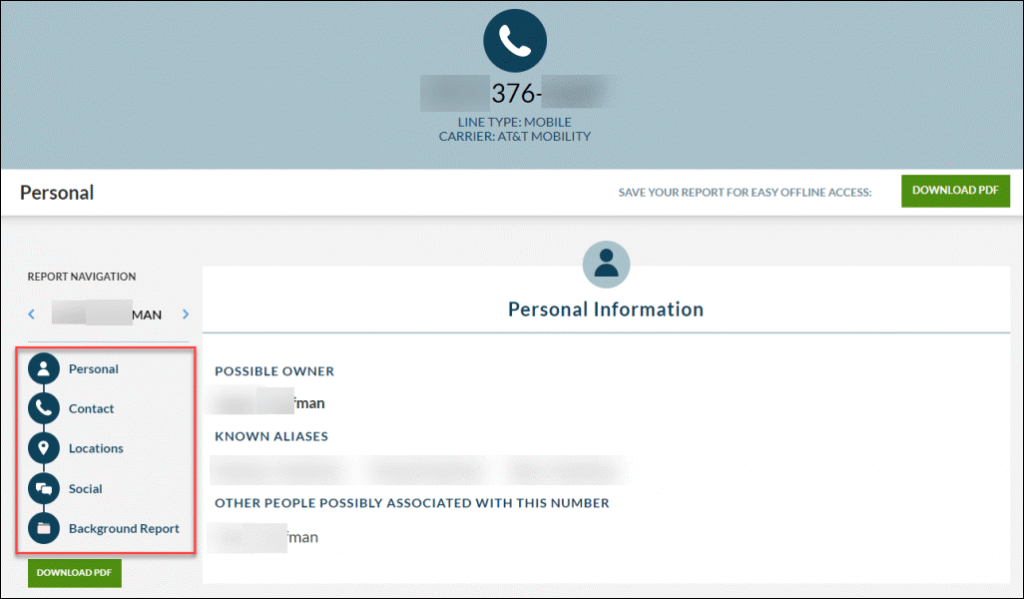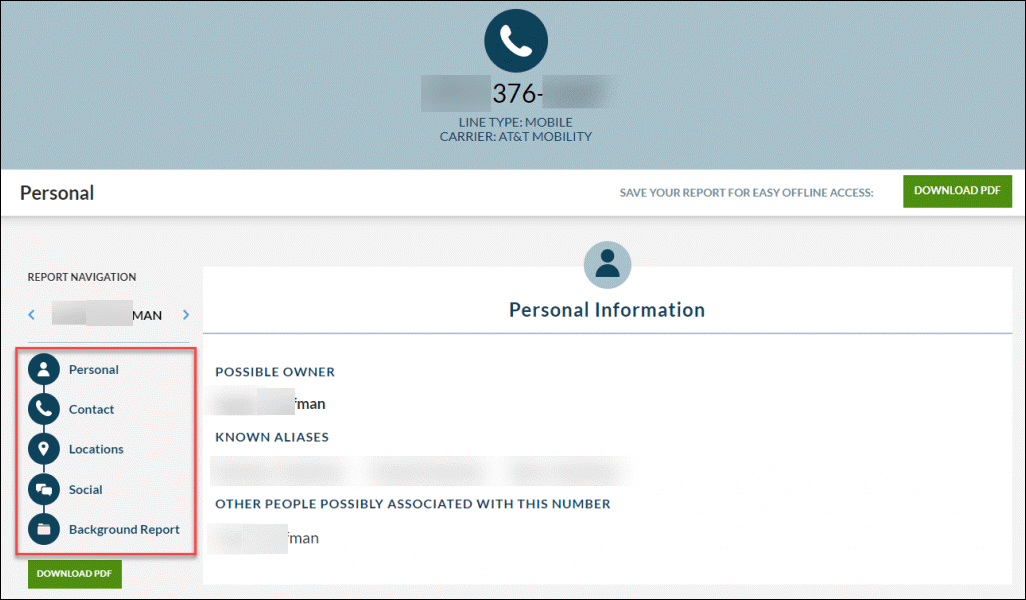 Find someone on Yubo by username
Now that you have found out the usernames related to a phone number. You can use them to search on Yubo to find out the phone number owner's Yubo profile.
Choose the Chat tab on the bottom of the app.
Pull down to invoke the search bar.
Fill in a username and start searching people. Tap Add when you find someone you're looking for.

Apart from username searching, you can also browse through the profiles of other users in your area and add them to your friends list. But this is more random and uncontrollable.
FAQs

Why Yubo doesn't provide a direct search feature?
The app is intentionally designed to create a safe place for teenagers to make new friends out of real interests. Therefore, you can't just search for someone's account by name or phone number directly.

Can I block someone on Yubo?
Yes. Firstly, hit on the profile pic of the user to visit the profile page. Next, hit the little shield icon with a question mark in the top-right corner. Finally, you'll be offered several options including Unfriend / Block / Report. Just hit Block.

How to report a user on Yubo?
Hit on the profile pic of the user to visit the profile page.
Hit the little shield icon with a question mark in the top-right corner.
You'll be offered several options: Unfriend / Block / Report. Hit Report.
You'll be asked to select a report reason, carefully select the right one and submit.

How can I protect my privacy on social networks including Yubo?
Remember share only the necessary information on your profiles, especially avoid those sensitive details like your home address, phone number or financial info. Besides, carefully select friend requests from unknown or suspicious accounts.
All product names, logos, brands, trademarks and registered trademarks are property of their respective owners.
The methods in this article provide you with easy access to public record information, but without a guarantee for accuracy and may include links to websites not listed as a Consumer Reporting Agency (CRA). Information acquired from these bodies is illegal to be used for employment, housing, credit, and other purposes alike, according to laws such as the Fair Credit Reporting Act (FCRA). If you're not sure whether your use of our methods is appropriate, click here for details.