Old Car VIN Lookup | How to look up old VIN numbers and get history report
Car VIN Lookup
Research a car and get its history report by entering the VIN number into the field and hit Enter.
Whether you're checking on an old car you're owning, or you're planning to purchase a pre-owned car, a VIN lookup is necessary.
A VIN, Vehicle Identification Number in short, is a unique code assigned to road vehicles manufactured since 1954. VINs on vehicles from the '50s and up to 1980 don't follow a standardized formula and come in a wide variety of configurations, depending on the individual automaker. But starting in 1981, all road vehicles contain a 17-character VIN, which is organized in groups and it tells us a lot about a vehicle, including the make, model, when and where it was built.
Running a VIN lookup, however, varies depending on the year of manufacture of your car. Below we'll detail each of them.
VIN lookup on a car manufactured from the '50s and up to 1980
If the car you want to perform a lookup on was manufactured prior to 1981, you would need to invest some time and patience. You can try to contact the manufacturer and before that, you should gather the basic information about the car.
But if you would need to get a history report, contacting the DMVs of your state may help.
VIN check on a car manufactured since 1981
If your car was manufactured after 1980, gathering all sorts of information and acquiring a comprehensive vehicle history report can be easy-peasy!
You can run a search using NICB's free VINCheck service, which will assist you in determining if it has been reported as stolen, but not recovered, or has been reported as a salvage vehicle by cooperating NICB member insurance companies.
If this won't return you the information you're looking for or you're wondering whether there are other options to do a VIN lookup, you can give an online VIN lookup tool a shot. They can help you unlock the following important information about a car, when available.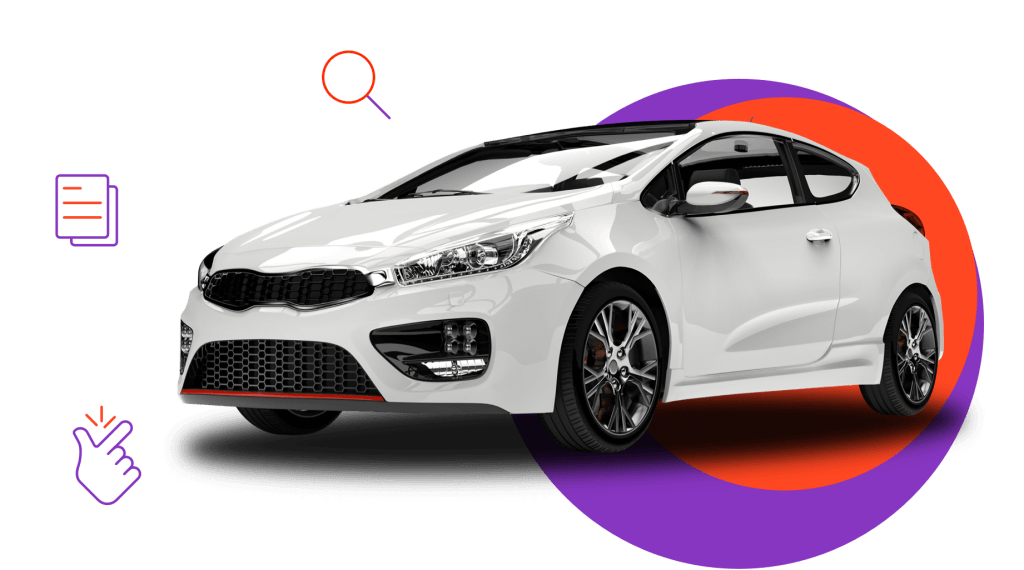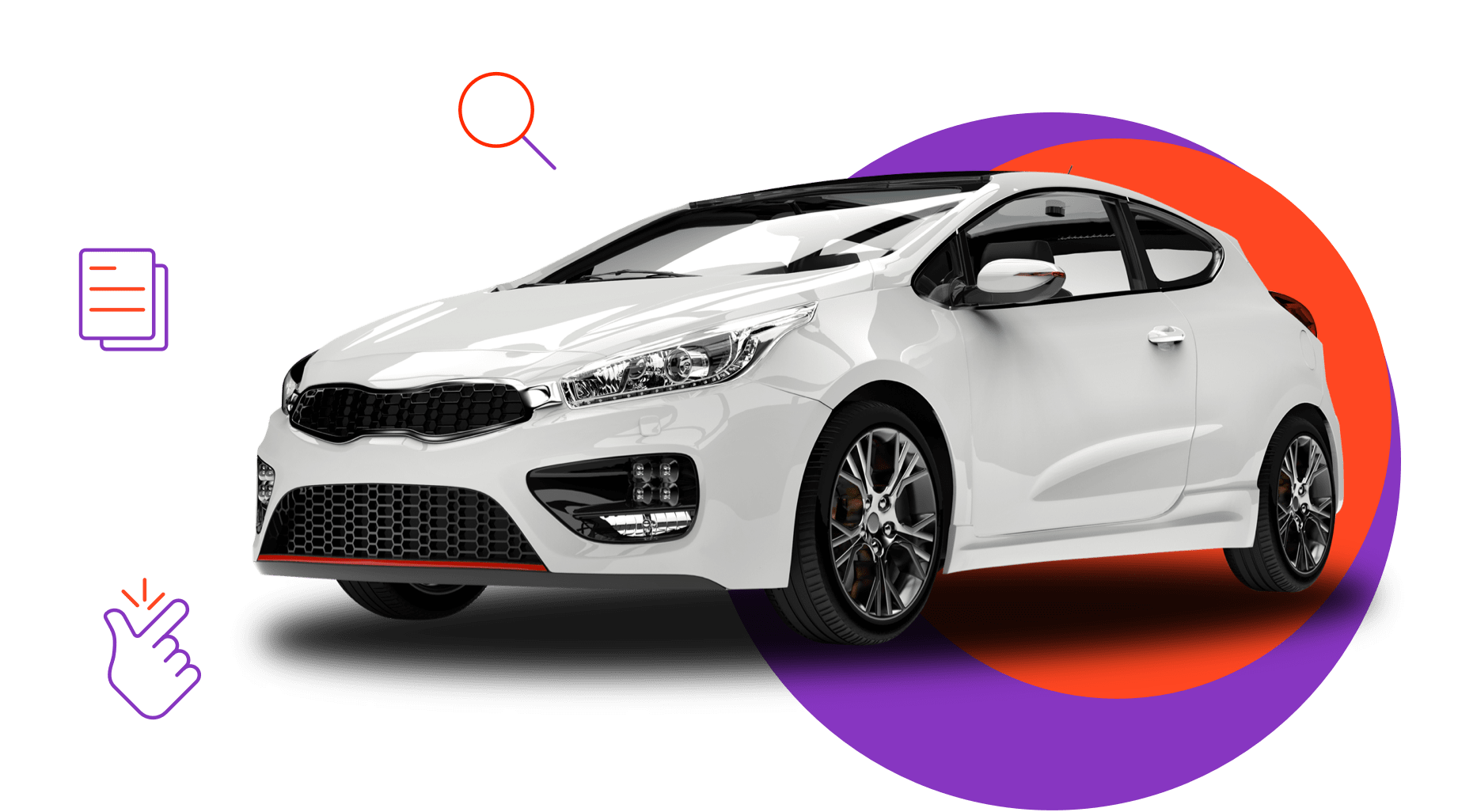 Standard equipment
Sale history, including purchase prices
The car's title – clean, clear, salvage, and rebuilt or reconstituted
Estimated ownership costs based on factors including maintenance, fuel and insurance costs
Now have your VIN number (usually can be found on the dashboard at the base of the windshield and on the driver's door-jamb sticker) and the rest is a breeze!
#1 BeenVerified VIN lookup
As an NMVTIS-approved provider of vehicle history reports, BeenVerified is a legit VIN lookup tool that aims at providing a game-changer for vehicle searches. It compiles reliable, regularly updated information from NMVTIS, JD POWER, NHTSA, and many other top industry leaders, making it trustworthy to help you make an informed decision.
To run a search, just follow the simple step-by-step guide.
1) Go to BeenVerified's Vehicle Search page.
2) Input the VIN number into the search box and click SEARCH.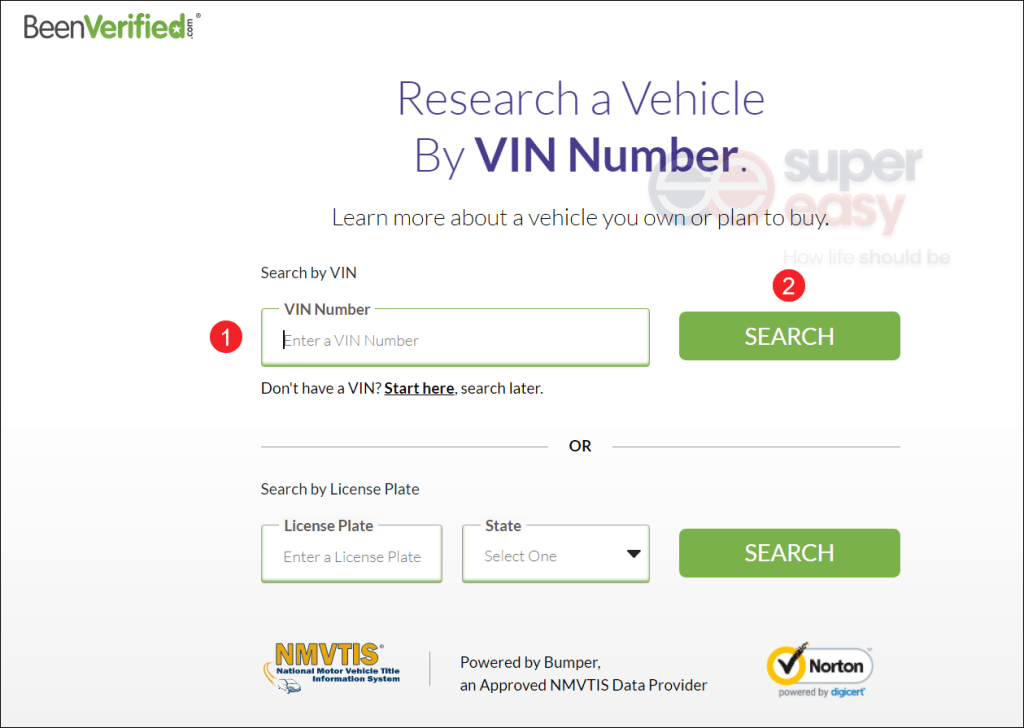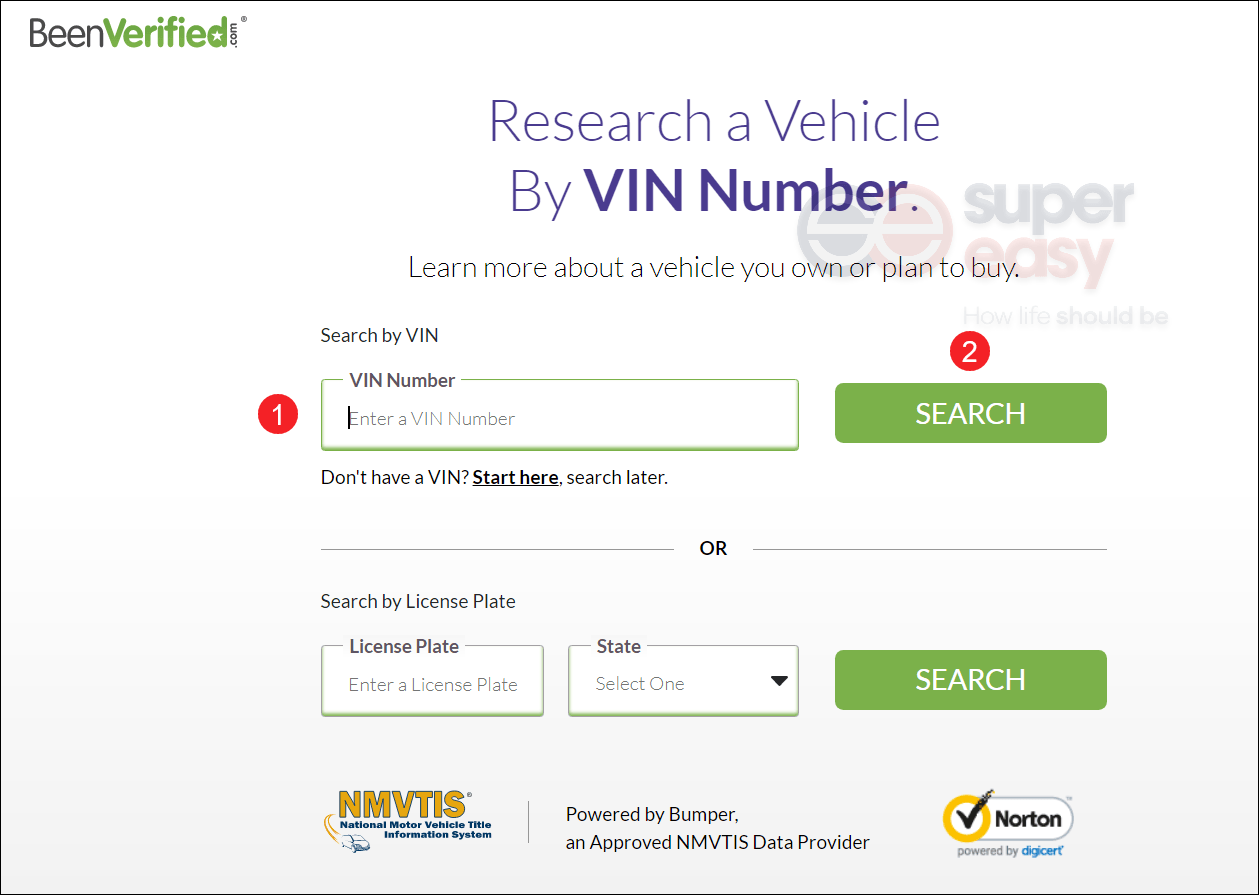 3) Wait for it to scan the database for the most up-to-date vehicle information. During this process, you may need to answer certain questions in order to find your match. Then a comprehensive report should show up. Open the report and look for the information that's helpful for you.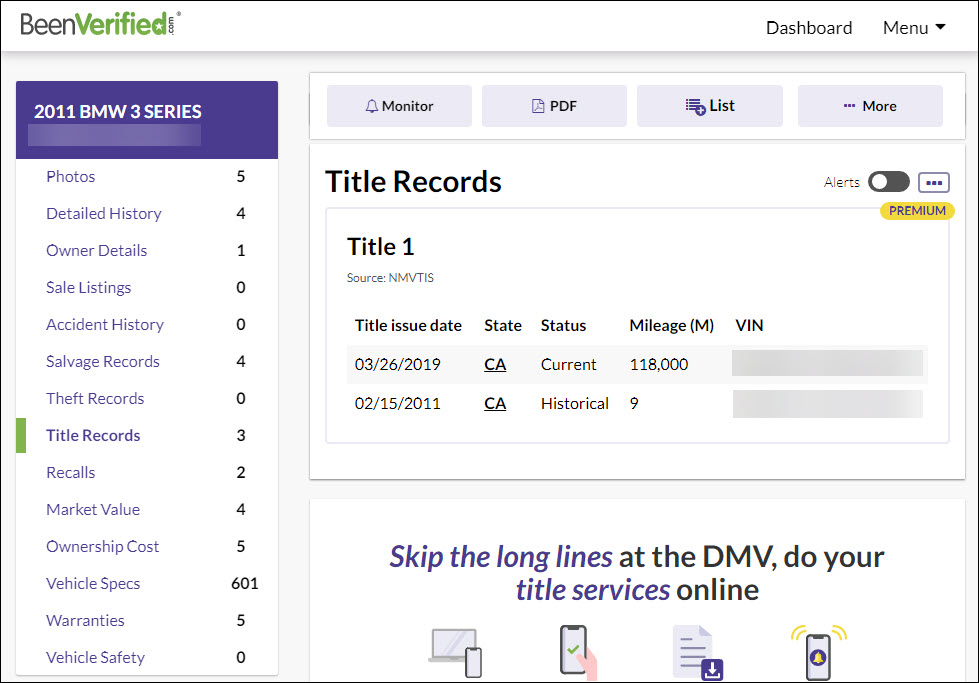 If you encounter any issues while using this service, feel free to contact their support team.

1-866-885-6480


support@beenverified.com


Open daily 6 am – 11:30 pm EST
#2 EpicVIN VIN check
The other online tool you can try is EpicVIN, powered by Autoinspect.us LLC, an Approved NMVTIS Data Provider. It empowers you with an informed insight into a vehicle's history. Simply follow the steps below to run a search.
1) Navigate to EpicVIN's search page.
2) Feed in the VIN and click Check VIN.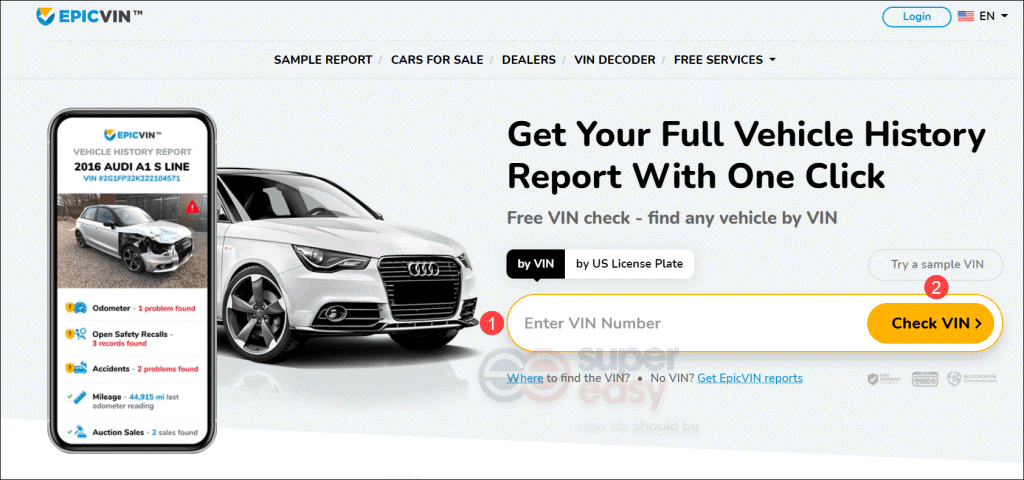 3) Patiently wait for it to search its database and pull up the information you need. Once a report is ready, open it.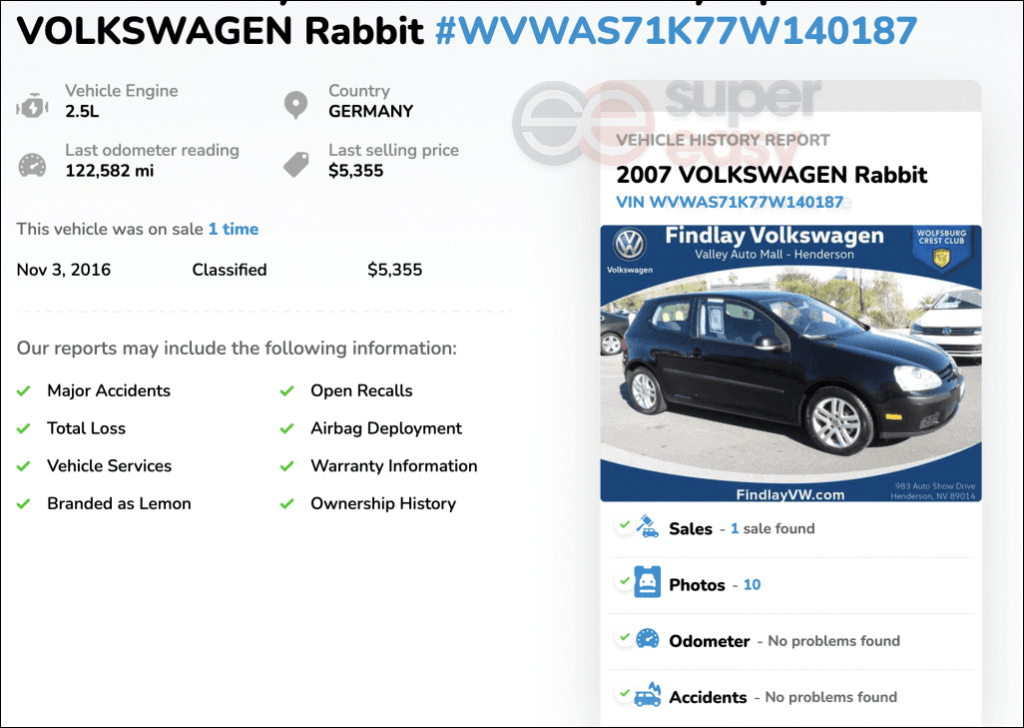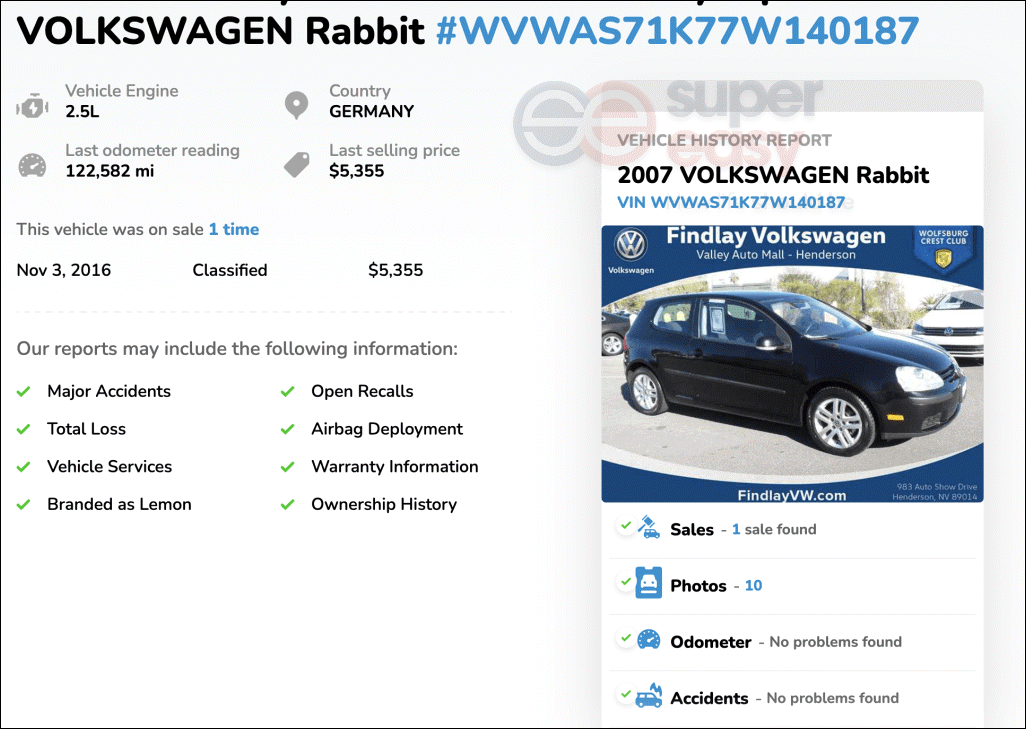 Hitting a roadblock during your searches? Reach out to their support team!

+1 954 639 4497


info@epicvin.com
---
So this is how you can run an old car VIN lookup. Hope we've covered the information you're in need of. If you have any further questions regarding VIN lookups, feel free to drop us a line in the comment section below. And we'll get back to you ASAP.