3 Ways to Find a Car by VIN Number | Stolen Car Search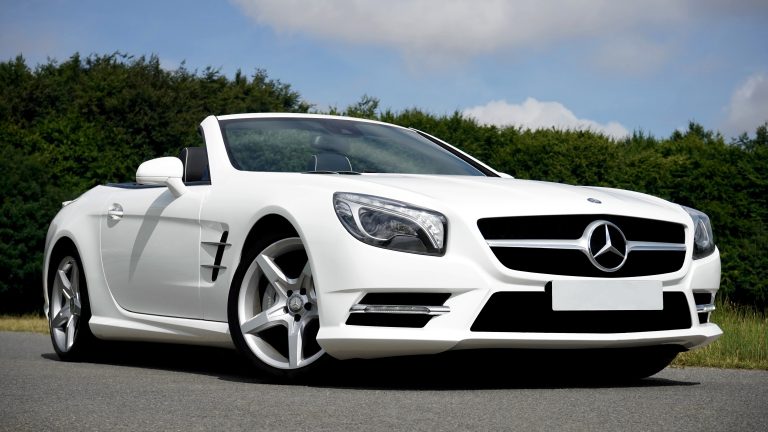 Missing Car Search
Enter the VIN and search for its recent location history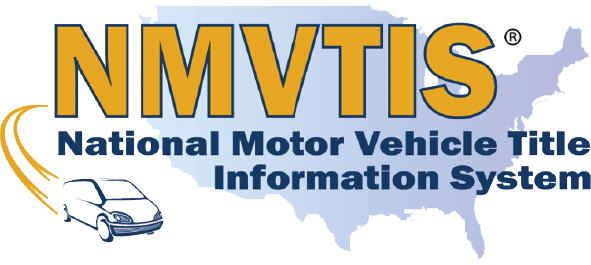 Approved NMVTIS Data Provider
Don't know the VIN? Try searching by the license plate.
If a car is stolen or missing, you can try to find it by running a VIN lookup to get its recent location history. VIN is a unique identifier of a vehicle that remains with it permanently – even when it's missing. In this post, we will share with you how to find a car by its VIN number.
Can you get location information by VIN?
In fact, a VIN lookup won't give you a real-time location of the vehicle like an active GPS device does. It works as an information tracker that finds and collects all the recent updates related to the VIN, including location history.
For example, if the stolen car makes its way to the market, there'll be traces connected to the VIN online, because nearly all car deals require the VIN. This kind of information could help you identify the car's last-seen location and speed up the recovery process.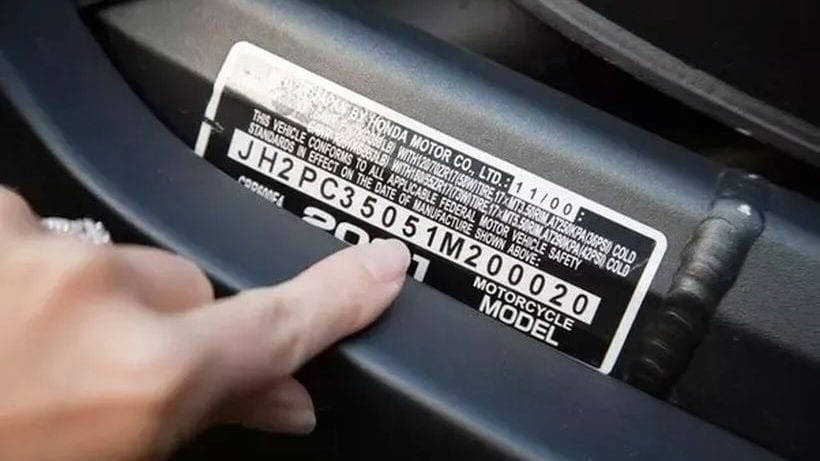 When the car is not around, you may find the VIN number in these places:
Registration card
Owner's manual
Service reports
Insurance documents
Sometimes your car's gone because it's towed. Contact local towing companies to check if that's the case. If not, follow the instructions below to search for the stolen car.
Method 1: Reverse lookup the VIN number
If you don't want to sit and wait after filing the stolen car report to the police, you can run a VIN lookup to search for possible location information. Here we selected some of the best lookup tools that are worth their costs.
1. BeenVerified
BeenVerified is a strong vehicle search engine that possesses billions of records. It allows you to acquire immediate information about a vehicle by running a quick lookup by VIN, revealing recent sale listings, title records, theft & accident records, and more, to help you get the last-seen location of the stolen car.
Navigate to BeenVerified.
Enter the VIN in the search box and click SEARCH.

Wait as BeenVerified searches through its data sources Once done, it'll generate a report including everything it can find related to the VIN. And you can turn on Monitor This Report to receive any updates immediately.

BeenVerified is an all-around people search engine that also supports searching by real name, username, phone number, and more. With one subscription, you can access all of its search platforms.
2. Bumper
Bumper is an excellent alternative to BeenVerified. As an Approved NMVTIS Data Provider, it can provide you with authentic information about the stolen vehicle, like recent sale listings, title records, accident records, and more. That would help you locate the stolen car.
1. Click the button to visit the Bumper search page.
2. Enter the VIN or license plate number, and click SEARCH.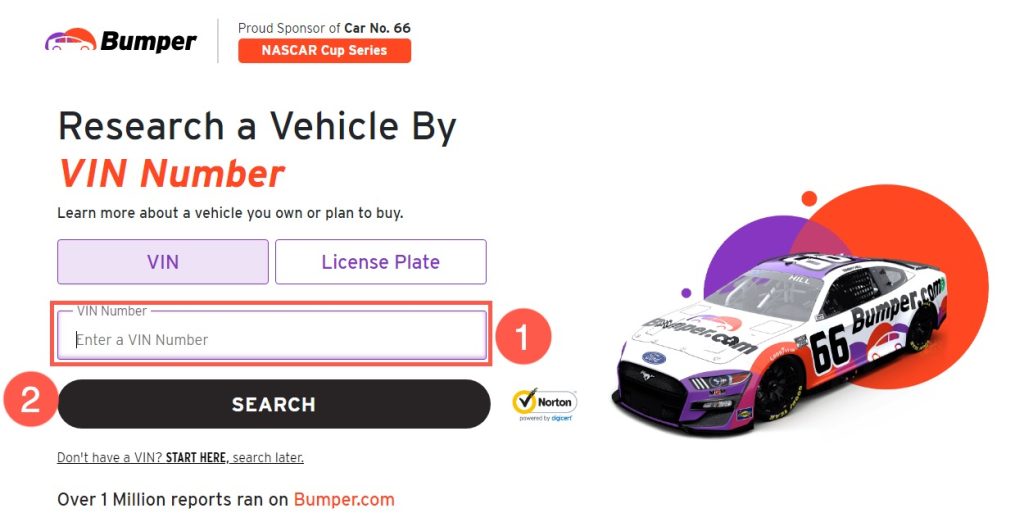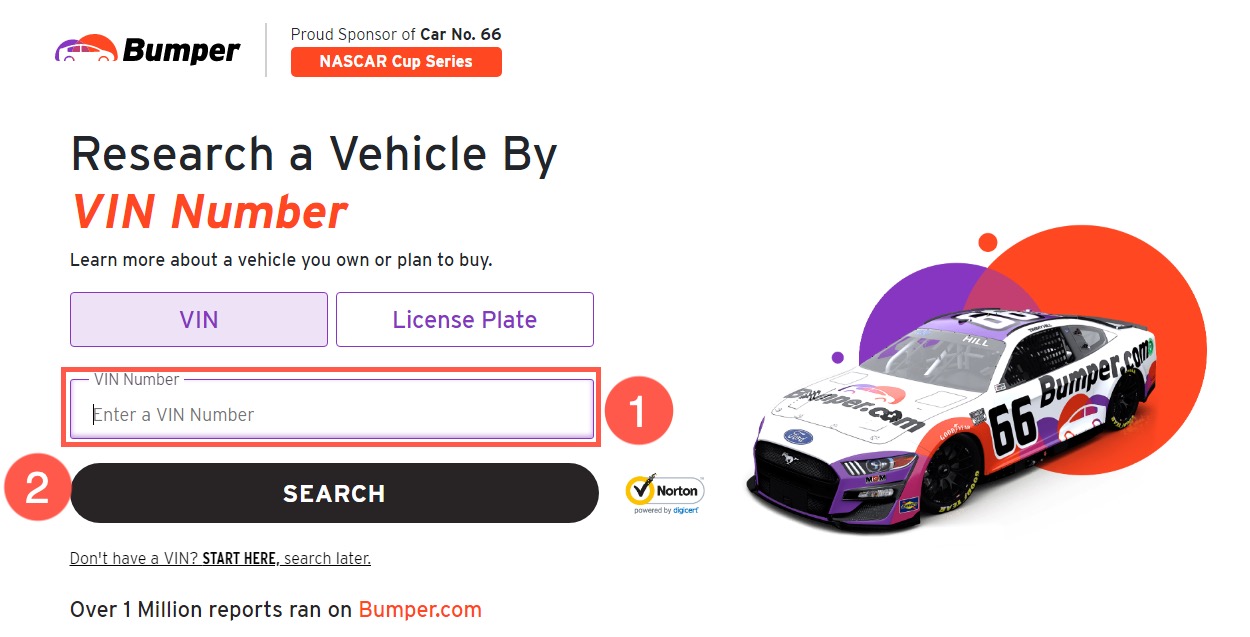 3. Wait for Bumper to scour through its database and generate a report containing all the available information associated with the VIN.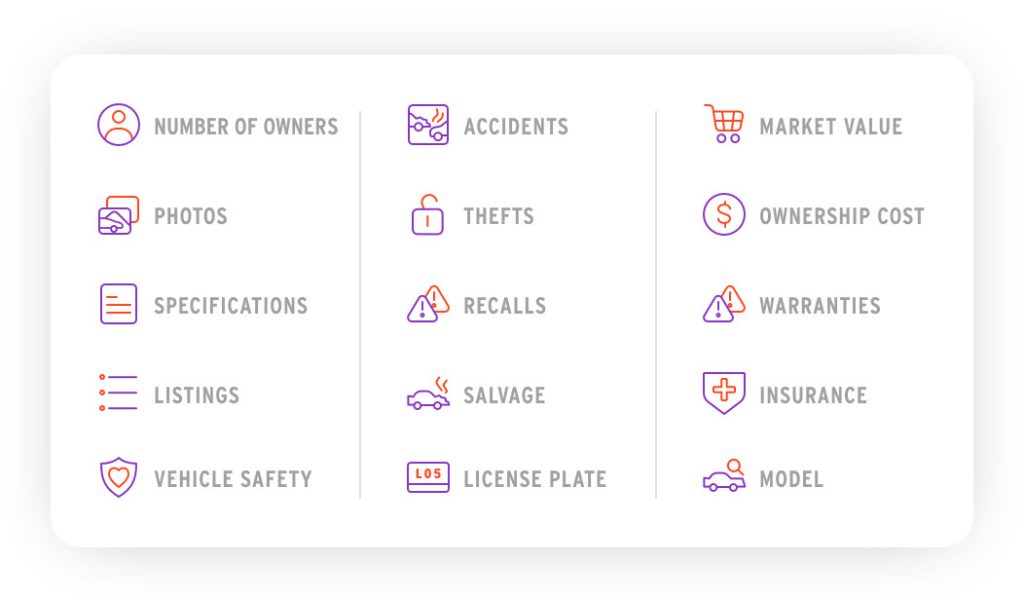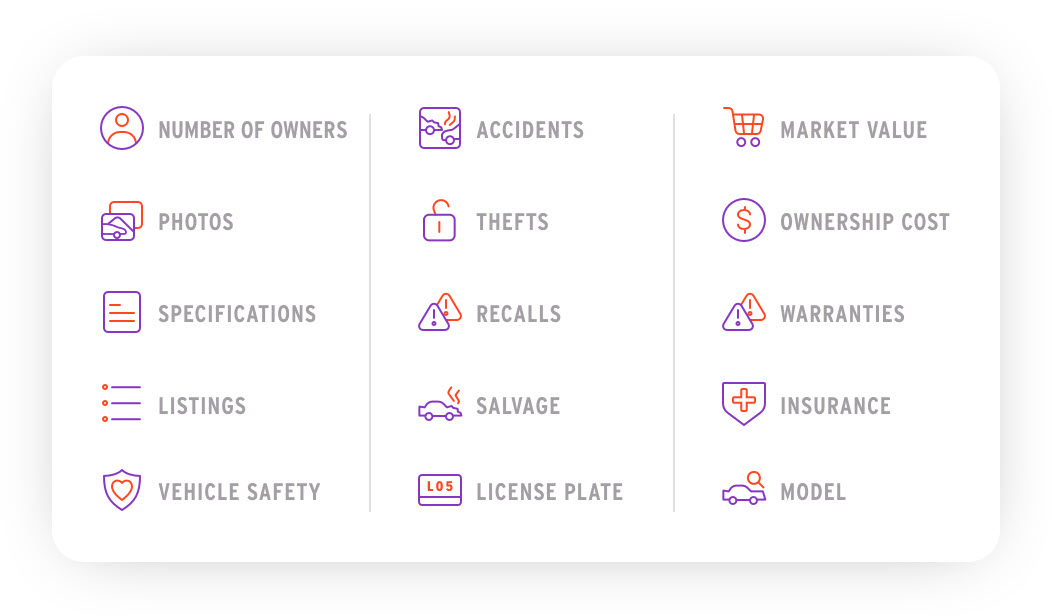 3. NICB VINCheck (free)
NICB VINCheck is a free VIN check tool provided by the National Insurance Crime Bureau. It tells you whether the vehicle searched is marked as stolen or salvaged. If there's any recent update, you can request the location information from the bureau after showing proof of ownership.
1. Go to the NICB VINCheck page.
2. Enter the VIN number, check the terms of use, and click SEARCH VIN.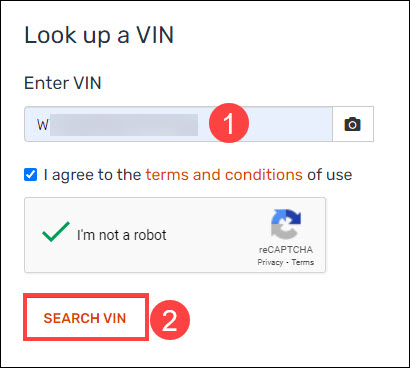 3. Wait for it generates the results. You'll know if the vehicle was reported stolen or damaged recently. Note that it only allows you to run up to 5 free searches per day.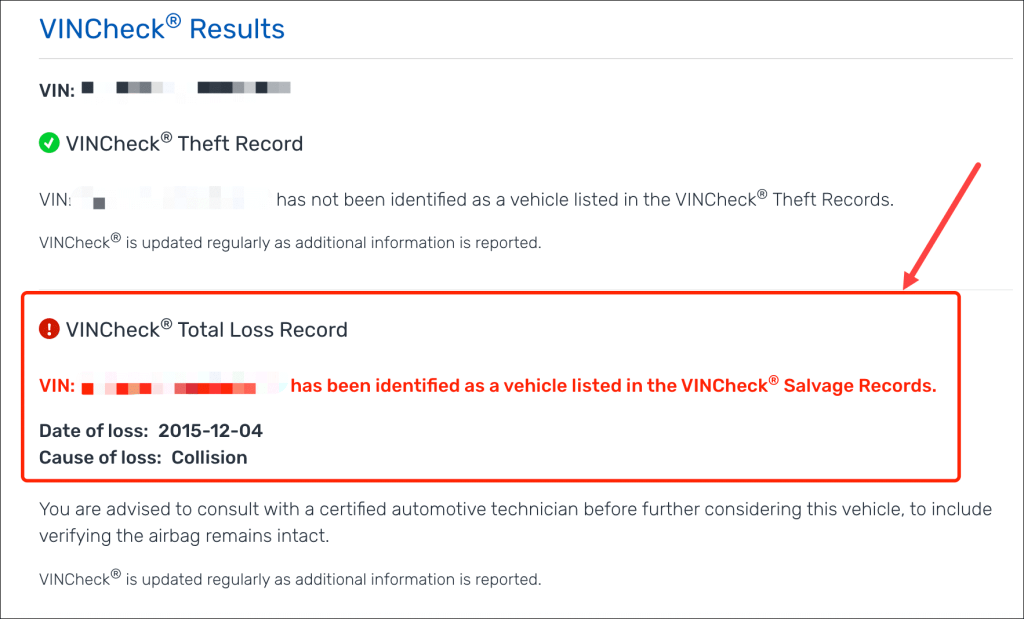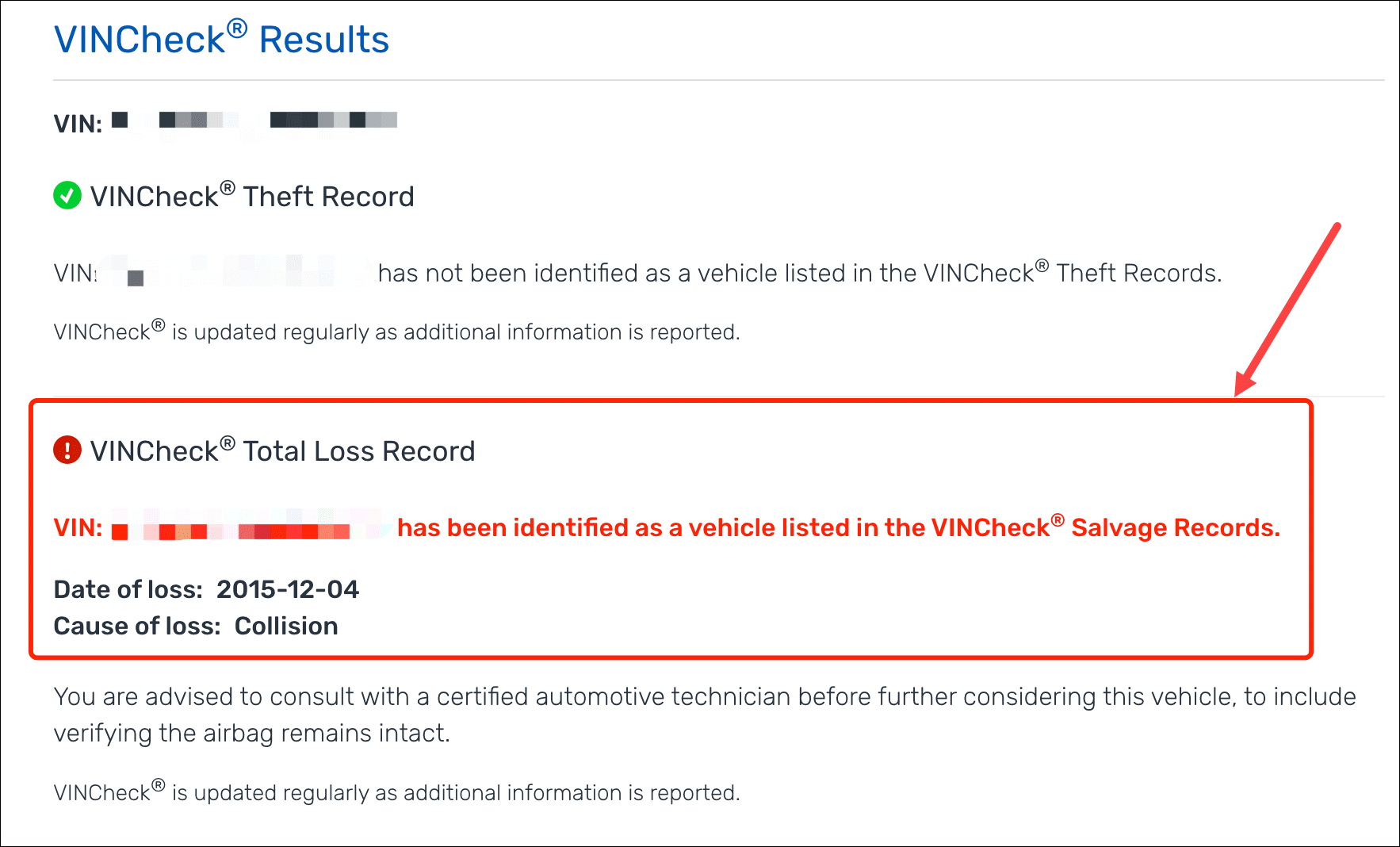 Method 2: Search the license plate
If you currently don't have access to the VIN, no worries. Because you can still find the location information about a stolen car by its license plate. In fact, the license plate number of a car is linked to its VIN. That means it can also reveal information you need to know to locate the vehicle.
License Plate Lookup
Research a Vehicle by License Plate
Method 3: Check the parking violation database
Another way to find the stolen car is to check its parking violation reports. Sometimes the stolen car might be incorrectly parked somewhere and fined. Then you might find the tickets in the parking violation database online.

Go to your city's Pay Parking Tickets page and enter your license plate. If there is a hit, contact the police to get the exact spot where the car was ticketed. Don't go there by yourself, just let the police do the search.
---
Once the vehicle is recovered, notify the police and make sure the matter is resolved with your insurance company. We hope this post could help you as you find the stolen car.
The methods in this article provide you with easy access to public record information, but without a guarantee for accuracy and may include links to websites not listed as a Consumer Reporting Agency (CRA). Information acquired from these bodies is illegal to be used for employment, housing, credit, and other purposes alike, according to laws such as the Fair Credit Reporting Act (FCRA). If you're not sure whether your use of our methods is appropriate, click here for details.