Toyota VIN Check | Free VIN Number Lookup 2023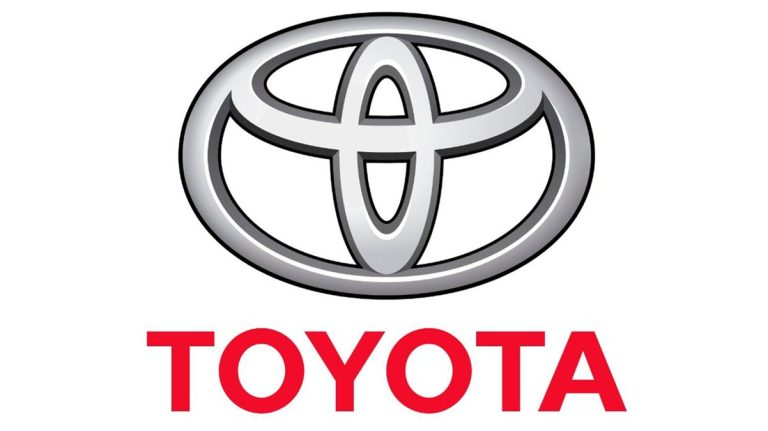 Want to get a Toyota vehicle's specification and history reports like recalls, salvages, titles, market value, or warranties? You're not alone. This post will show you 3 easy methods to run a Toyota VIN check.
Toyota VIN Check
Enter a 17-digit VIN to get a detailed vehicle report.
Method 1 VIN number check on Toyota website
When it comes to obtaining a vehicle report of a specific brand, the go-to option is always the official website, which is very likely to be free, accurate, and quick. Therefore, if you want to run a Toyota VIN Check, just simply browse the Toyota website, enter your VIN number, and click Submit.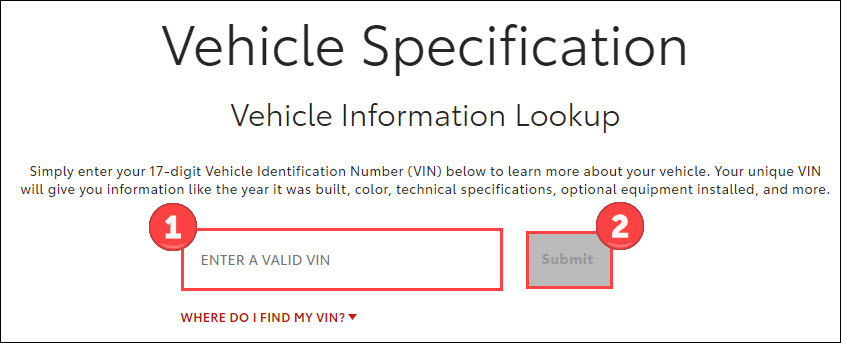 Apart from that, Toyota also offers a few pages that allow people to check recall status and get the car's trade-in value. You can browse its website to run your own search if needed.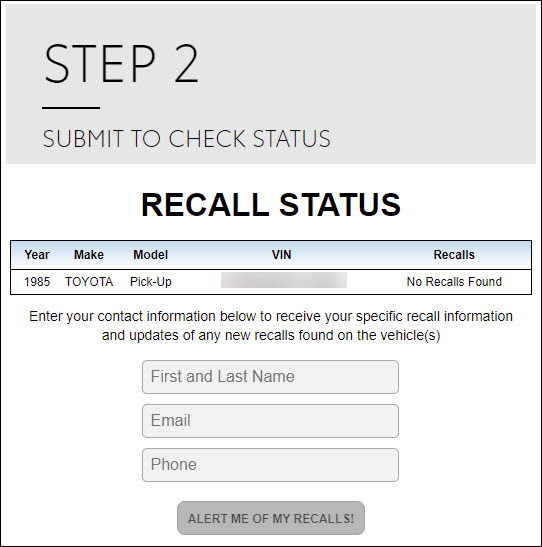 Read more: What's trade-in value?
However, if you find jumping between multiple pages to get different info about the vehicle inconvenient and time-consuming, you can try the next fix.
Toyota License Plate Lookup
Research a Vehicle by License Plate
Method 2 Run a Toyota VIN Check on BeenVerified
Boasting the industry-leading database and algorithm, BeenVerified — a people search engine, provides detailed reports for people searching for a person, an address, or a vehicle. With 15 years of data expertise and more than 100 million searches performed, it's your first choice for public data access.
Using the tool is easy. All you need to do is just enter your car's VIN number and click Search Now. And you'll be redirected to the report page.
You may find vehicle specifications, accident records, salvage records, market value, theft records, sale listings, recalls, warranties, and much other info within one report.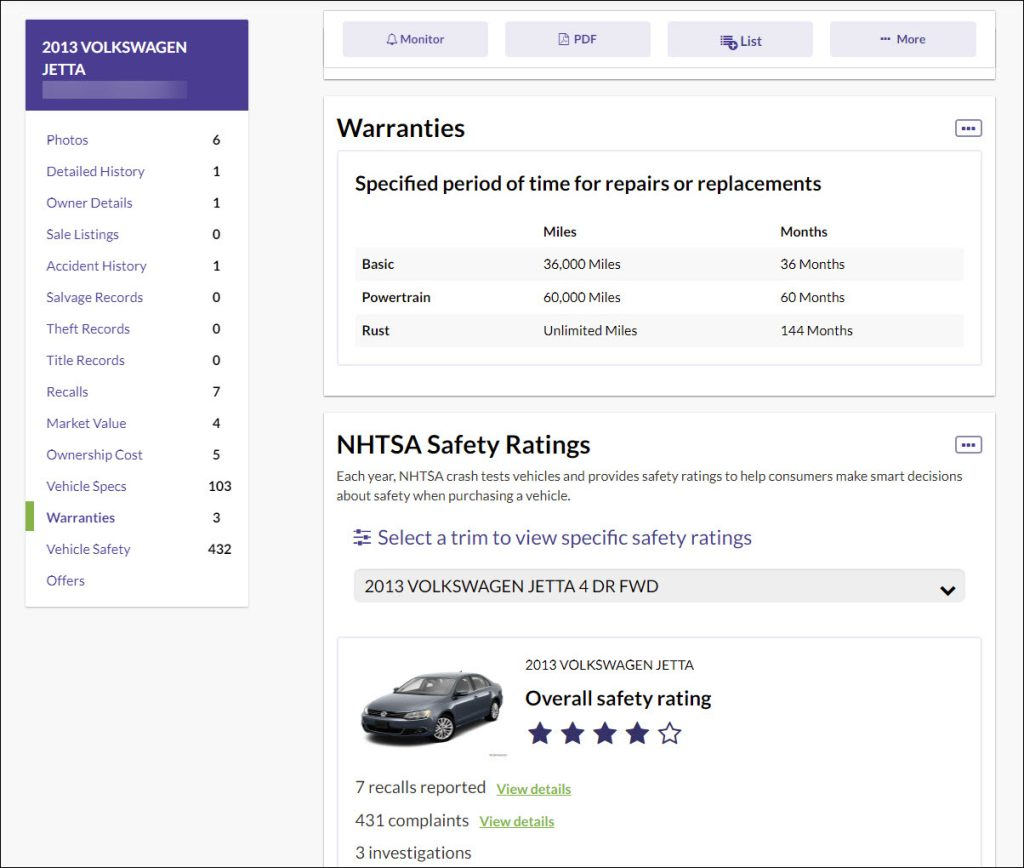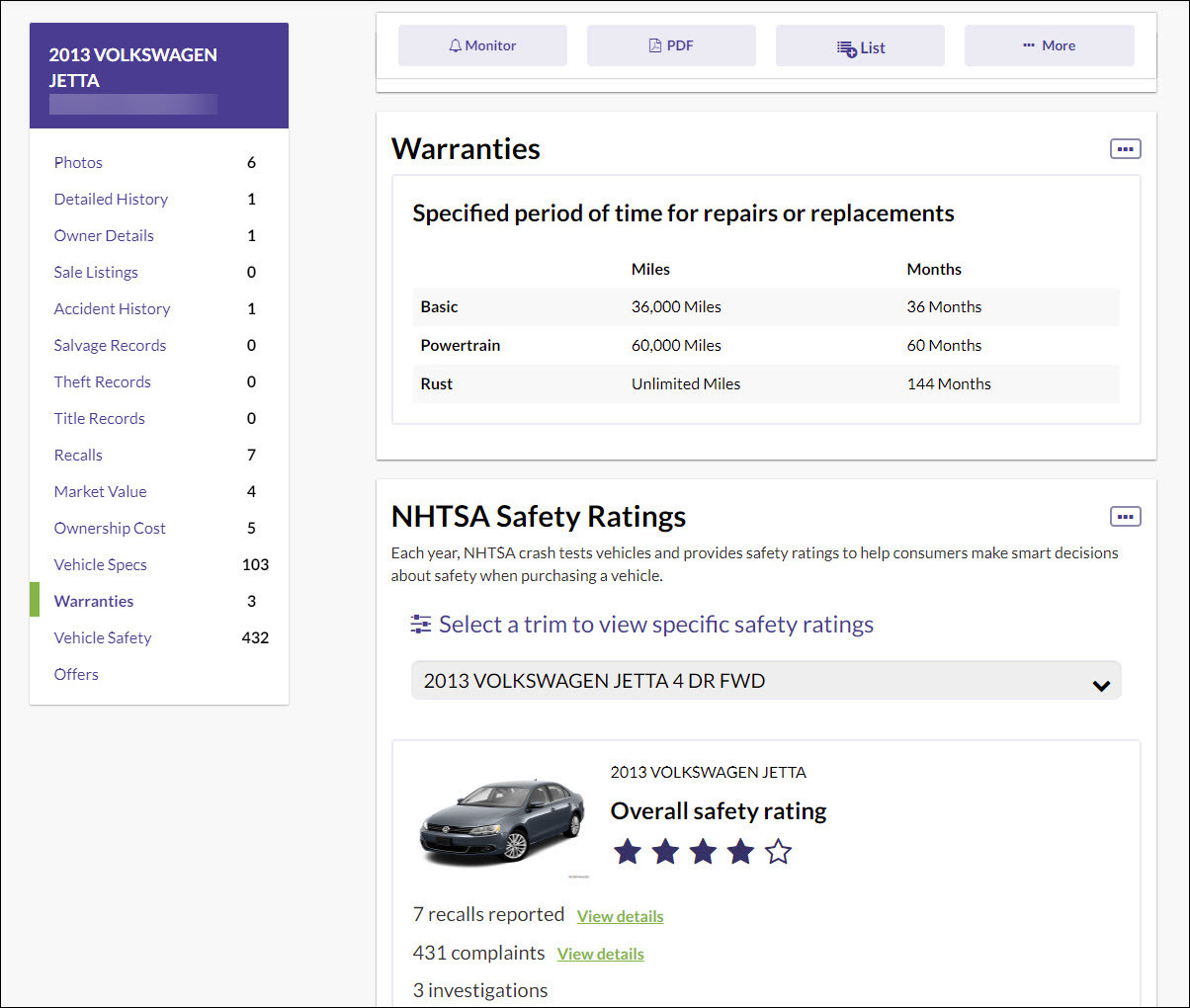 BeenVerified offers a 7-day trial for $1 and occasional membership discounts. Don't miss out on the opportunity.
When you sign up for BeenVerified's trial membership, you can enjoy 100 reports during that 7 days. Besides, you can utilize its 7-in-one search tool to search for someone by phone number, name, username, email, address, and so on. You can easily get their contact info, location, social accounts, asset records, etc.
Find People by Name
Look up contact info, photos & more!
Method 3 Get vehicle reports from Bumper
Bumper is our second choice if BeenVerified fails to give you luck. As an approved NMVTIS data provider, it has over 1 million monthly visitors. Bumper gathers data from NMVTIS, JD Power, NHTSA, and many other top industry leaders. It offers tools for people to sell their cars, get auto insurance, compare vehicles, estimate market value, and so on.

Visit Bumper official website.
Enter a VIN number and click SEARCH.

Your report will be ready in minutes. Similarly, you may find abundant information in the report including sale history, traffic records, mileage, titles, market value, and others. You can also check the report on your mobile phone.

Bumper has a 7-day trial for $1 with unlimited reports. Just cancel the membership before the trial expires if you don't need it anymore.
Where do I find my VIN?
VIN (vehicle identification number) is a 17-digit unique identifier assigned to a vehicle by manufacturers. It tells you where and when the vehicle was made and provides important information about car style, engine size, and trim.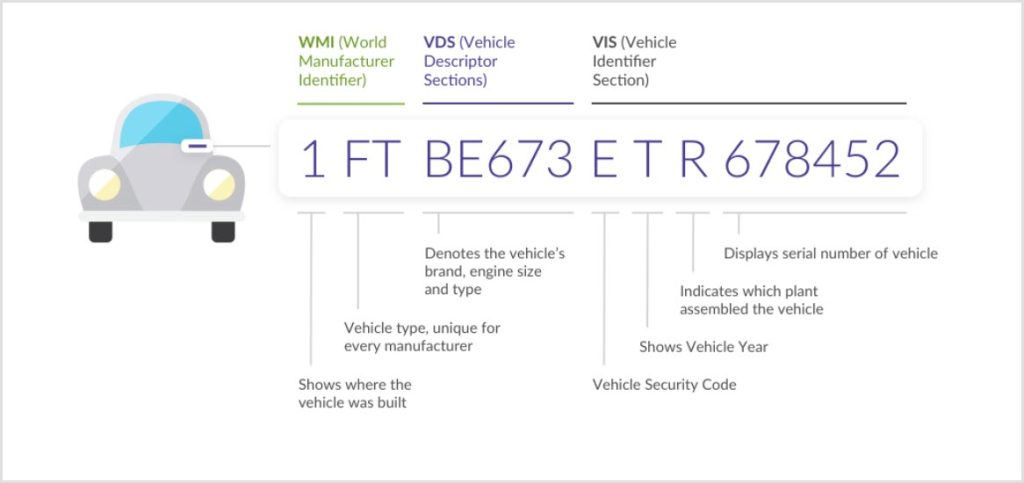 You can find the VIN number on the car since it's required that VINs must be visible from outside the vehicle. It's stamped on a plate on the driver's side dashboard, near where it meets the windshield. You may also find it on the driver's side door jam. In addition, you can also find the number on the car's title, registration, owner's manual, or insurance documents.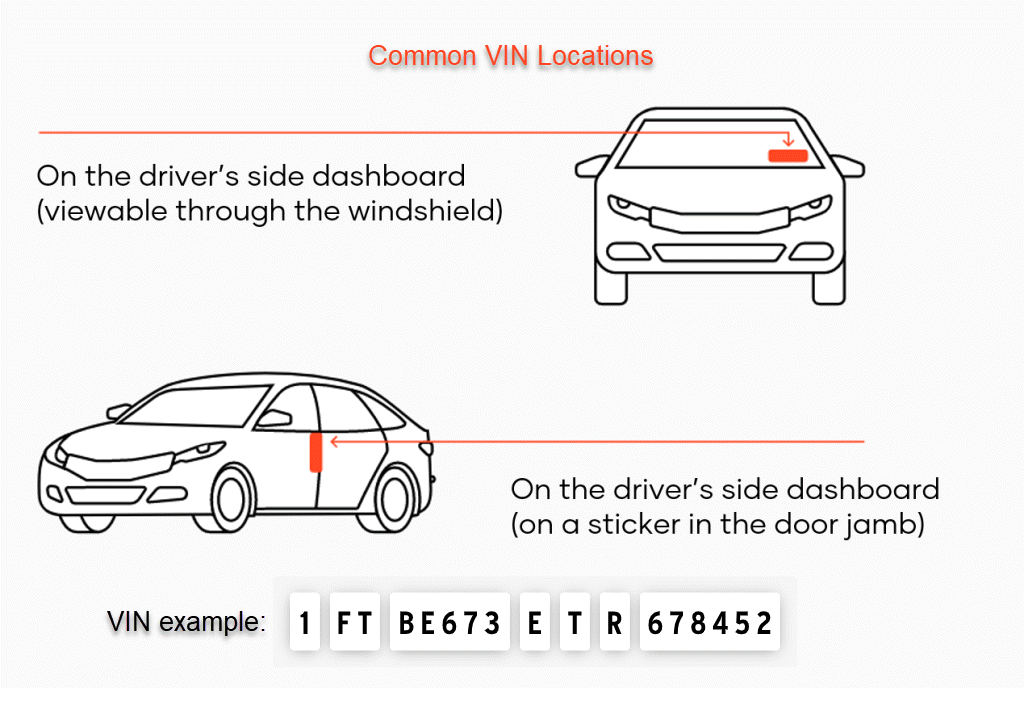 Hope you find this post helpful in running a Toyota VIN check.