How to Find the Person Behind An Email Address (3 Easy Ways)
Best easy ways to find out who owns an email account.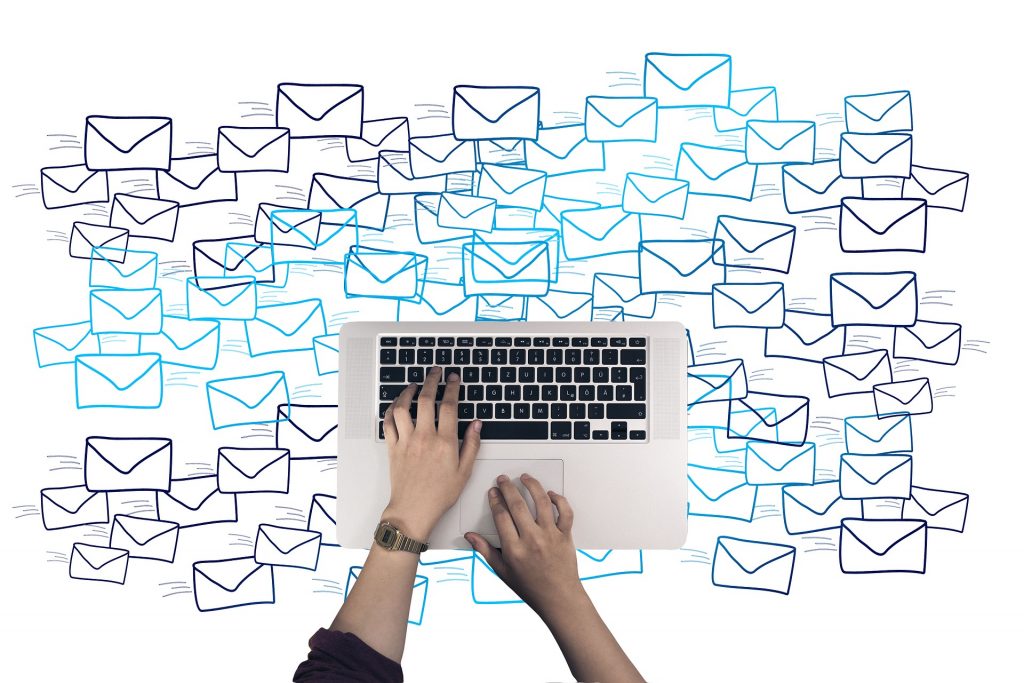 Reverse Email Lookup
Search for an individual's online profiles and other info with an email!
When you receive an email from a stranger, you'll want to know who's behind that email address. Or you just come across an email address online and you're curious about the person who created that account. Whatever reasons you have, you can perform a reverse email lookup to find the person behind that email address. Check out some methods in this article.
How to find who an email address belongs to
Method 1: Do a simple Google search
Whenever you need to do online searches, start with Google. Input the email address along with the quotation marks "" into the search box and hit Enter.
However, Google will be of little help if that person doesn't own a website or if they have never used their email address on public forums. If you can't find anything, try the next method below.
Method 2: Search on Facebook
Apart from a search engine, you can also run a reverse email lookup on social media sites, especially Facebook. It's easy, but there's no guarantee it will work. People who are privacy conscious won't have their contact information listed as public in their About page. But still you can give it a try.
Head to facebook.com and log into your account.
At the top of the page, type in the email address into the search field and press the Enter key on your keyboard. By default, this will show you results about anything related to your search – including pages, places, groups and more. To filter out everything except user profiles, select the People tab.


Once the Facebook account associated with that email address appears, you can try to view the person's other information or even send a friend request.
Method 3: Use a people search service (the easiest)
If neither of the methods above support to find the person behind an email address, try to use a people search service. They will help you find information about the sender of an email, including the name of the email owner, phone numbers, physical addresses, and social media profiles confidentially.
Now check our list below to perform a reverse email lookup with a people search service to uncover their true identity.
When it comes to choosing a people search service, BeenVerified should be your great pick. It's famous for the most up-to-date and accurate information it provides. By performing a reverse email lookup, there's a good chance you'll find the owner's real name, phone numbers, photos, social media profiles, and more.
Navigate to the BeenVerified's Reverse Email Lookup page.
Type or paste the email address into the box and click SEARCH.


Wait for BeenVerified to search its database. Once the result shows up, click to view the report and you should be able to unlock the person's information.


Wondering whether you're being catfished or if that email comes from a scammer? Then you should use Social Catfish to find that out! Social Catfish's reverse email lookup allows you to find out specific details about the person using an email address. Apart from showing you basic information such as the name, physical addresses, phone numbers, and social media accounts the person has, Social Catfish will also help you verify and validate emails. In a word, running an email search with Social Catfish is a great way to verify the truth and save a lot of trouble and heartache down the line.
Head to Social Catfish's Reverse Email Lookup page.
Enter the email address and click SEARCH.


Wait for the tech to work its magic.


Then you can see all the available information for your search. Select the information that's most important to you to get the answers you're looking for.


Another people search service we would like to recommend is Spokeo. Its user-friendly interface allows you to find an individual's information easily by using an email, name, phone number, and address. If you had ever watched MTV's Catfish" The TV Show, you would find some scenes where the hosts used Spokeo to uncover online frauds. Therefore, Spokeo is not only a useful tool to find a person's contact info, but only serves as an assistant to help you take precautions before you're in trouble.
Go to Spokeo's Reverse Email Lookup page.
Enter the person's email address into the box and click SEARCH NOW.


Wait for Spokeo to search its database. Once results appear, select your match and click to view the report.