Grindr Profile Search | How to Find Someone on Grindr 2023
Grindr is a unique app focues on LGBTQ community. If you're looking for someone on Grindr easily and quickly, this post is here to help.
Grindr is an app for gay, bi, trans, and queer people, they want to connect people with one another and the world. Humans have a need to belong, and if you're looking for someone on Grindr or trying to find out if someone has a Grindr account to find a group, here is a detailed guide to help.
Grindr doesn't offer a specific profile search, but there are other ways to find out if someone has a Grindr account.
Grindr Profile Search
Enter name and find the person's dating profiles & public records.
Method 1 – Grindr location search
The go-to option to find someone on Grindr is to create an account for yourself. However, like Tinder and other dating apps, Grinder doesn't offer a profile search for a specific person. But you can run a fuzzy search by using its location-based technology.
Download Grindr on the App Store/ Google Play.
Open Grindr on your device.
Create an account with Email or sign in with Facebook/Google/Apple.

Follow the instructions to finish the process.
Grindr will show you a list of people on the Nearby tab. The top list of people is the closest to you, the lower the further.

There is a search button on the topper right corner, it allows you to search tags on Grindr.

Tap the filter button on the right top corner, it can help you find the right person faster.

In the Fresh tab, these are new accounts that have recently been opened on Grindr.
The Explore tab allows you to search profiles by location in the world.

You can use Change Location to search for profiles in this location.
Note: You can't actually message any other guys if you're using a free membership.

Save the profile if you find someone you're interested in by clicking on the star which is normally in people's profiles. Then you can check the profile in the Faves tab.

What to do if you want to find out if someone has a Grindr profile without an account? The next method would help.
Method 2 – Reverse image search to find profiles
Social Catfish is the only people search engine that features in the reverse image search tool on the market. The app aims to help users avoid frauds like romance scams. Social Catfish allows you to search with a person's name, phone number, email address, and image to verify the person's identity so that you won't fall into a scam or a poisonous relationship. As a powerful investigating tool, Social Catfish searches profiles on more than 100 social networks including Tinder, Instagram, Facebook, and other social media profiles.
1) Visit the Social Catfish search page. Upload an image and click Search.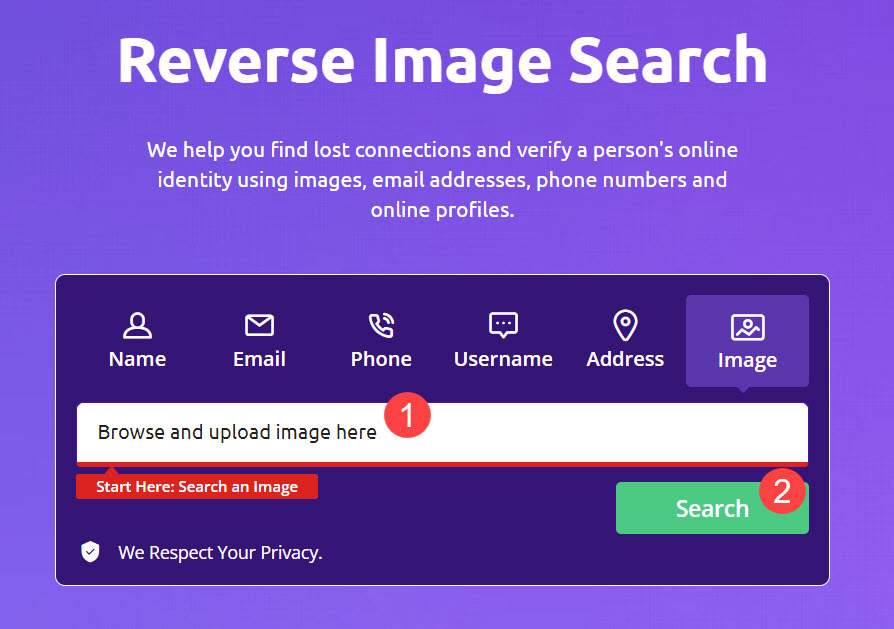 2) It may take a few seconds to complete the search. Once done, unlock the full report and get the useful information you need.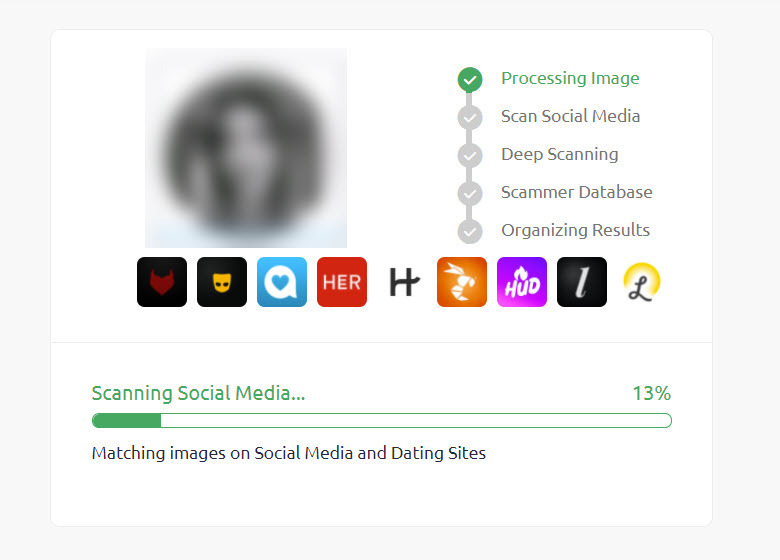 We don't recommend using fake profiles
Some suggest making a fake profile with attractive pictures and a crafted bio, placing it near the person's location, and awaiting their appearance. However, we don't think it's a good idea and strongly advise against this approach.
The reason is clear: it doesn't work well. It violates the app's policies and carries significant risks. Relying on this method means passively waiting for outcomes and potentially engaging with people attracted to the false persona. Moreover, because this breaks community guidelines and the app's rules, your fake account might get reported or blocked by Grindr.
See if he's cheating on you
Are you suspicious of your partner's infidelity? Then Spokeo is a tool to help you reveal the truth. If your partner is cheating on you, Grindr won't be the only dating app. Spokeo could help you uncover dating profiles and find unknown social media accounts, like Tinder, Plenty of Fish, Match.com, and other popular social media platforms.
Social Media Search
Search username on 55+ social networks
1) Go to the Spokeo website.
2) Enter the email address or username, then search.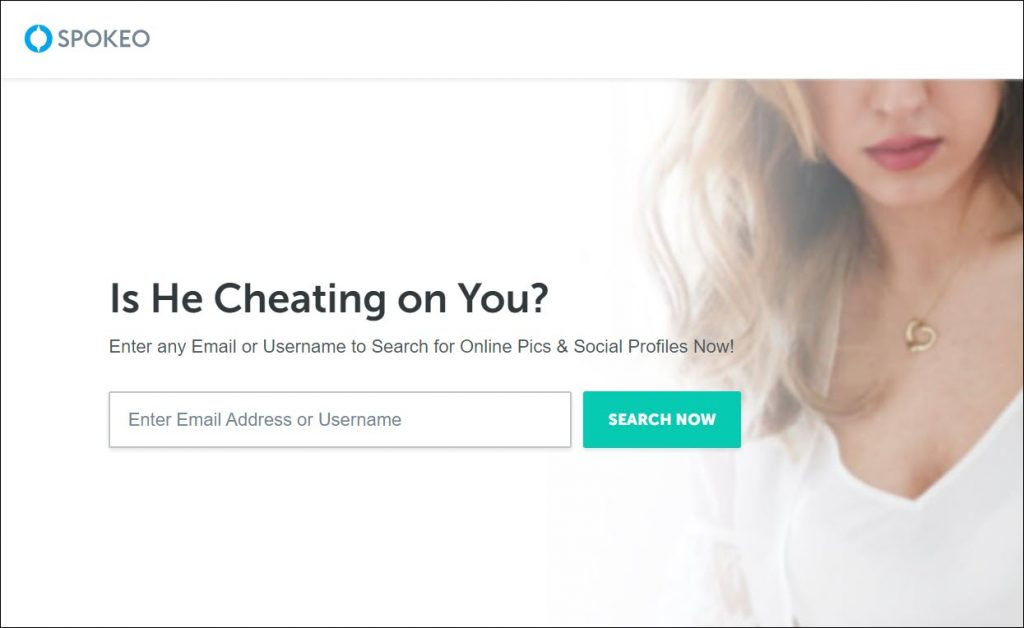 3) Spokeo returns you a report that can include contact details, possible owner names, social media profiles, criminal and traffic records, and more.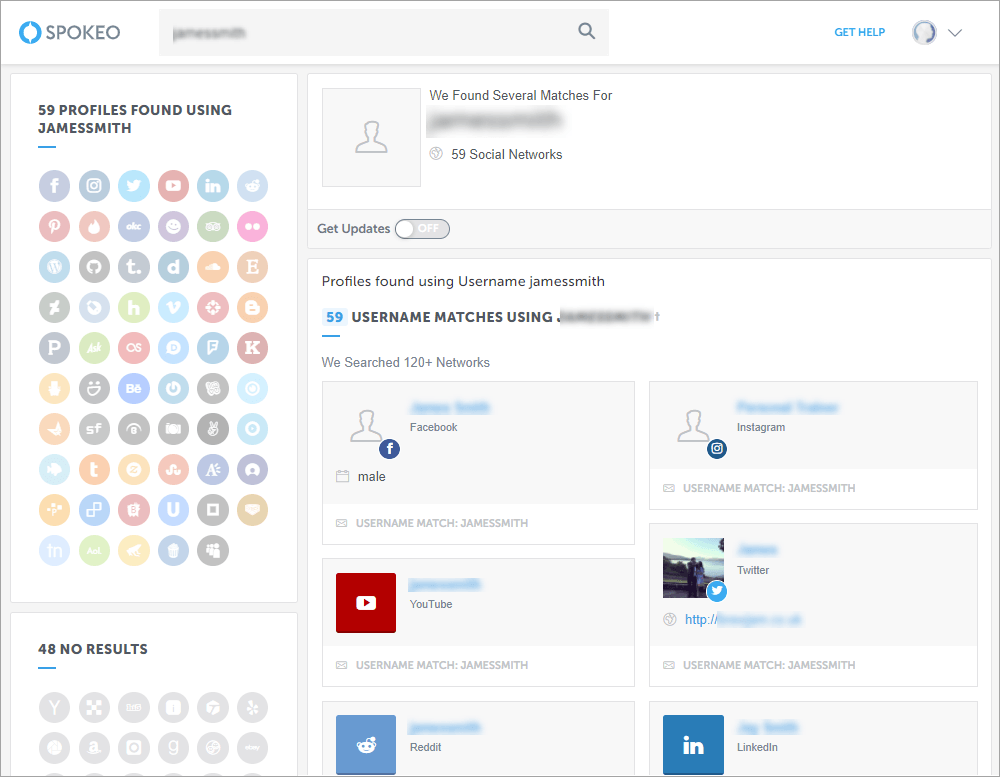 Protect your privacy when using Grindr
On March 23, a post spread wildly on social media, claiming that the famous gay dating app Grindr is threatening Republican lawmakers in Florida. However, this turned out to be fake news. Grindr did not threaten to expose the identities of its users, and the spokesperson for Grindr emphasized, "Grindr protects the privacy of all its users."
It was not the first time Grindr had been involved in privacy scandals. In fact, Grindr and other dating services had been reported selling user information to third-party companies. They sent users' precise location, sexual orientation, and even users' HIV status. And that's why there used to be a third-party app that could tell where users are and was accurate enough to tell which house or even room they were in. That app not only revealed users' locations but also their photos, body type, HIV status, last HIV test, and even more. Although the Grindr company stated its location tracking feature couldn't pinpoint users' exact locations and the third-party app was disabled, worries about API and personal information exposure still exist.
If you're worried about the leak of your personal information, you can try an identity theft protection service – Aura, to protect you and your family away from fraud, and data breaches across all devices.
FAQ
Can I search people on Grindr?
No, you can't search for a person by name in Grindr, but you can use Explore to run a location search.
How do I look at someone on Grindr without them knowing?
Pay for Grindr Unlimited subscription and you can use the Incognito feature. The Incognito feature allows you hids your profile from the Grindr grid and no one will see if you view their profile, nor will you show up on Viewed Me lists.
Can people see my profile on Grindr?
Yes, they can. But you can control where your profile is surfaced to other people on the app by editing the Show Me section.
Conclusion
Respecting someone's privacy is important, even if you suspect someone is using a specific platform or app, an inappropriate approach is not encouraged. Honesty is always the best policy, asking and talking to them is the best approach. If you suspect you've encountered fraud, or a scam, using legit people search tools to verify the person's identity is a good idea.
All product names, logos, brands, trademarks and registered trademarks are property of their respective owners.
The methods in this article provide you with easy access to public record information, but without a guarantee for accuracy and may include links to websites not listed as a Consumer Reporting Agency (CRA). Information acquired from these bodies is illegal to be used for employment, housing, credit, and other purposes alike, according to laws such as the Fair Credit Reporting Act (FCRA). If you're not sure whether your use of our methods is appropriate, click here for details.