How to Find What Dating Sites My Husband Is on?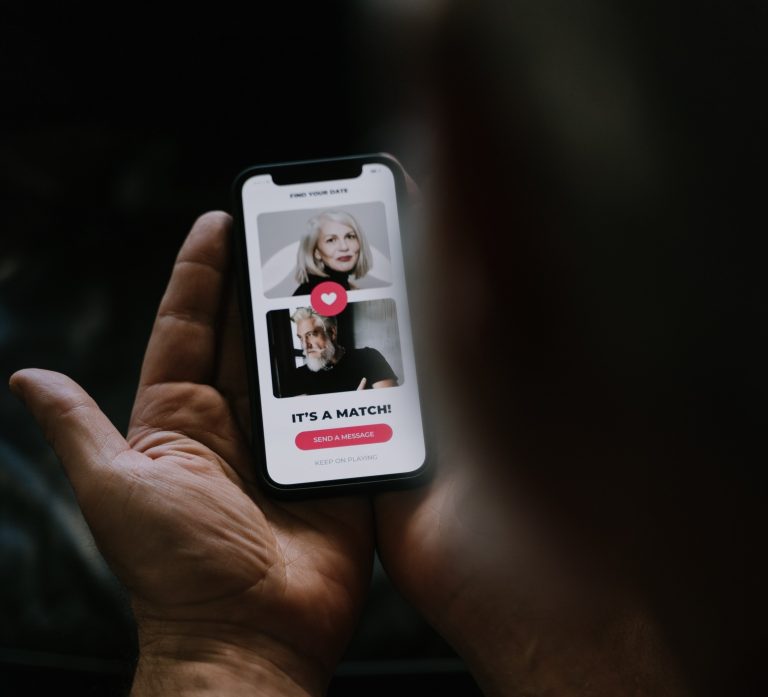 Dating Profile Finder
Enter his name and click search to find out if he's on dating sites.
Do you know that there are 413 million active users on online dating platforms, with 6% of them specifically intending to cheat on a significant other? Finding out that your spouse is having an affair on these platforms would be the worst nightmare of anyone who thinks to be in a committed relationship.
Upload a picture to find out if your partner is cheating on you!
Scanning through millions of social media profiles.
SEARCH NOW
When you find your significant other spending more time on their phones than you, you should know that something is off. If you suspect that your husband is cheating on you through online dating platforms and want to get to the end of this, you are at the right place! This article introduces 5 ways to find out what dating sites or apps your spouse is on, 4 of which can be done without him/her knowing.
Inside this article:
5 Ways to Find out Whether Your Partner is Online Dating
Find out Whether Your Partner is Online Dating
1. See What You Can Find on Their Devices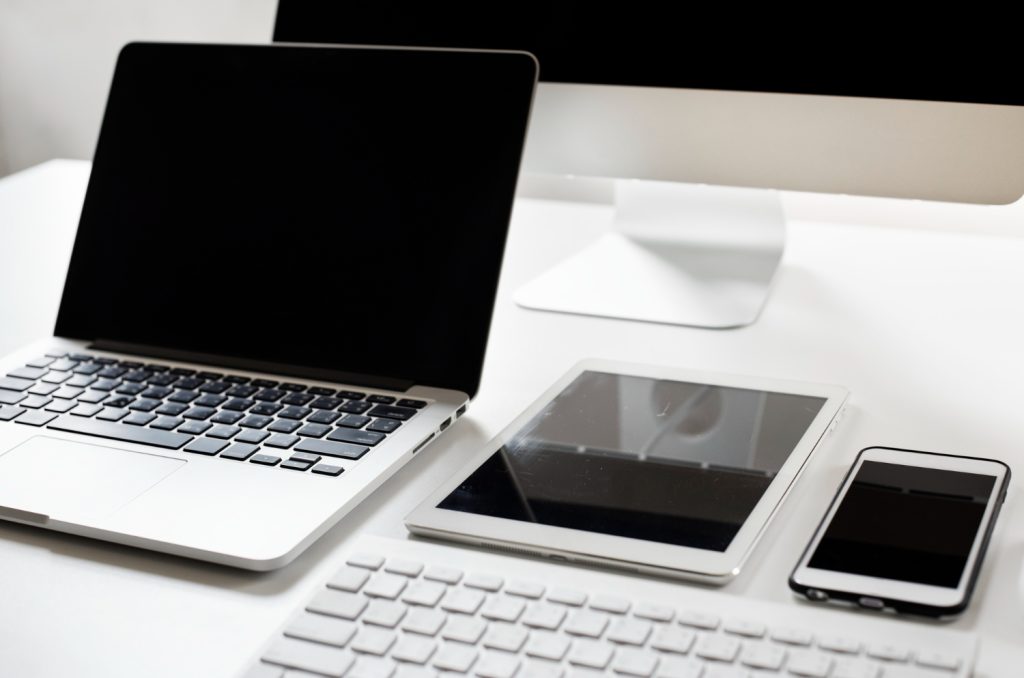 A very effective and free-of-charge method is to go through their phones, tablets and laptops (any digital device you can find) to see if they are on dating sites/apps. Though a dating app icon is often obvious, you should also check inconspicuous app folders and look for dating sites' URLs in their browsing history.
Keep in mind that looking for the most popular dating sites/apps will be helpful, as these platforms are what the majority of people choose to hook up at. You may want to check if there are dating websites like Dating, Zoosk, eHarmony and Elite Singles and apps such as Tinder, Bumble and Hinge.
Also, please pay extra attention to affair sites that are designated for married people to cheat, such as Ashley Madison, Victoria Milan, Reddit/r/Adultery and Reddit/r/Affairs.
Besides, be careful of any sites containing phrases like Date, Match, Single, Flirt and icons with a heart. If anything unfamiliar but suspicious comes up, don't panic, just Google it!
If you are letting your spouses know that you are checking their devices, it is likely that they will remove the evidence (if any) before you can reach it. However, going through their electronic devices without their consent means that you have to do this secretly. You might feel nervous and uncomfortable about this and the action itself is definitely illegal. Moreover, if your partner finds out about this, more argument and tension are expected in this relationship.
Considering the consequences, you might want to try out the next 4 ways that we are about to introduce. The following methods would allow you to secretly find what dating sites or apps your spouse is on, with information such as name, phone number, email address and even pictures.
2. Reverse Image Search with Social Catfish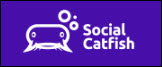 Social Catfish is an online dating investigation service specializing in verifying identity information to avoid scams in cyberspace. While searching by name, email, phone number, username and address is available, Social Catfish also provides a reverse image search function.
Its proprietary technology can scan millions of social profiles in seconds, including dating sites such as Match.com, Tinder, POF, eHarmony, Hinge, ChristianMingle.com and more. You can use this tool in case your spouse is using a fake identity to hook up online.
Step 1: Go to Social Catfish's Image search page.
Step 2: Upload a picture of your spouse and hit Search.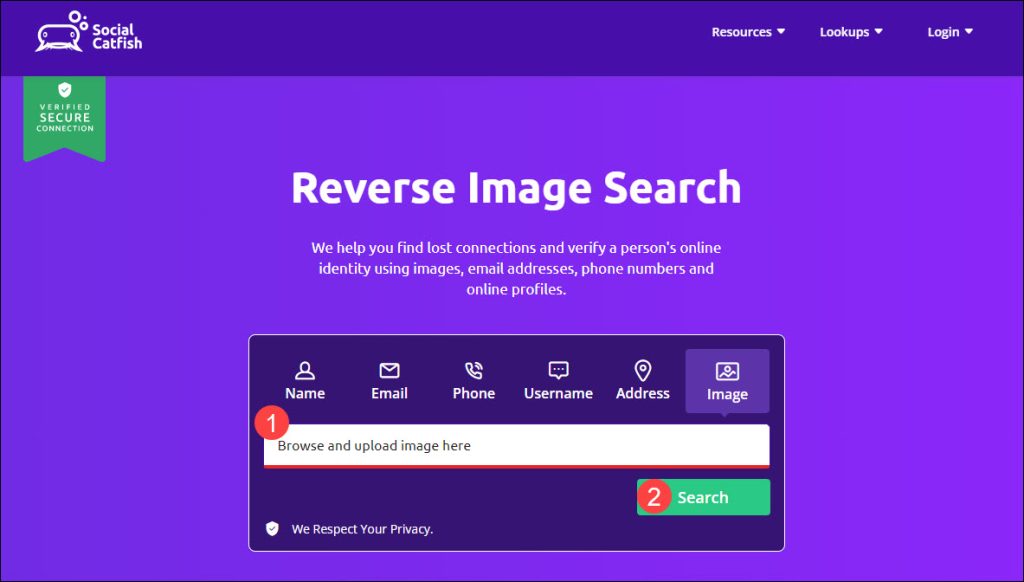 Step 3: It may take a few seconds for Social Catfish to search social profiles. Social Catfish will then provide you results with possible face matches. Choose your spouse's social profile and open the link.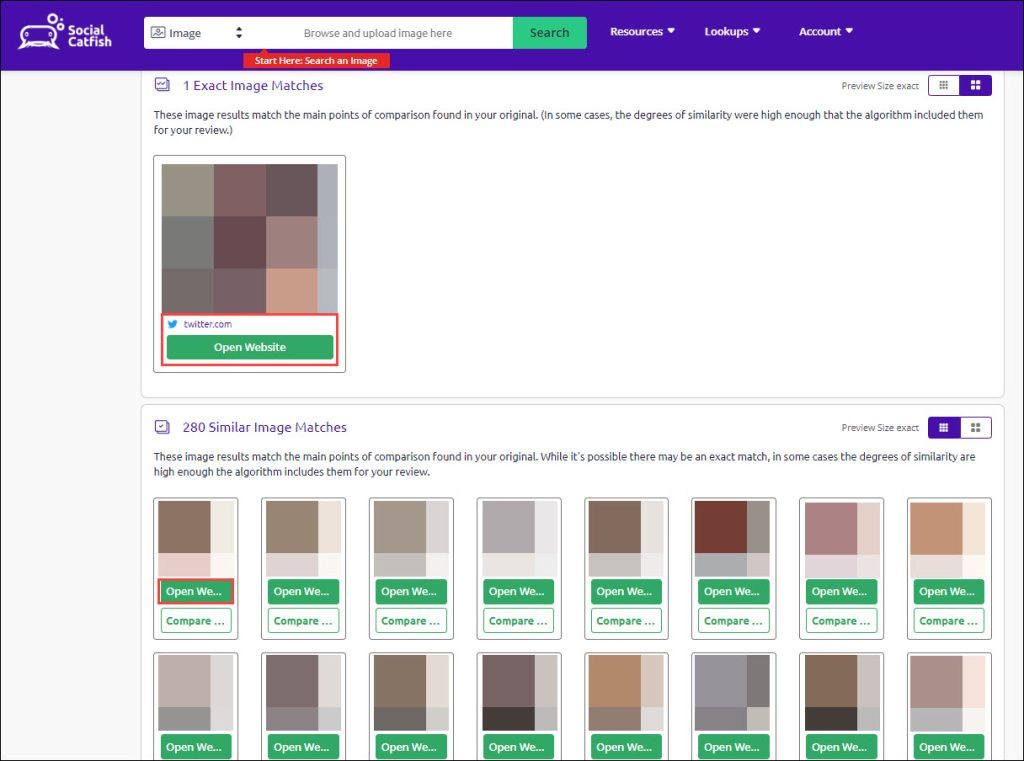 Note that websites containing the exact match of your spouse will pop up directly on the top so that you can check if there is any site that he shouldn't be on.
3. Hire a Private Investigator/Search Specialist with Social Catfish
When trying to figure out whether your spouse is cheating on you, hiring a private investigator is probably the first thought that comes to mind for some people. It is because private investigators are trained and qualified to dig up information and have better access to public and private records than an average person. However, the process of a private investigation could take days, weeks or even months, and the cost is very expensive (avg. $150/hr).
On the other hand, hiring a Search Specialist with the same level of experience and access to resources as a skilled private investigator but at a lower cost can be a lifesaver. Social Catfish's specialist in people search will investigate your spouse for a fixed one-off payment of $397, using the same software and technology as the FBI. Plus, Social Catfish guarantees that you will be completely satisfied with the results!
Step 1: Go to Social Catfish's Special Search page.
Step 2: Click Get Started Now.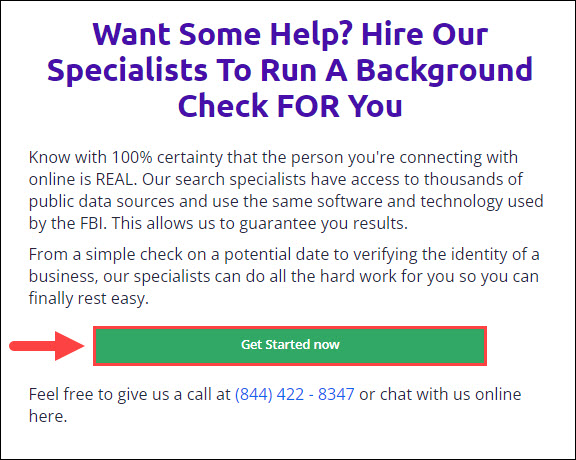 Step 3: Hit Hire Now.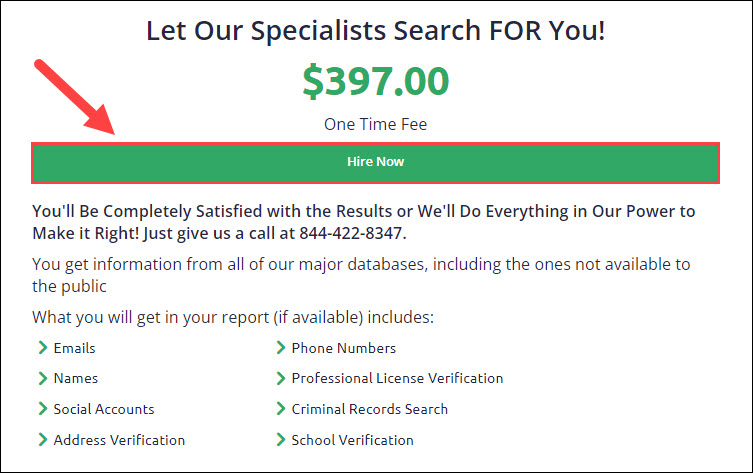 Step 4: Questionnaire – Fill in a questionnaire to provide as much information about your spouse as possible.
Step 5: Phone appointment – Social Catfish will then schedule a phone appointment with you, where the specialist will ask any additional questions they have.
Step 6: Investigation — Your search specialist will get to work, and provide regular email updates on their progress.
Step 7: Final report — Once the investigation is complete, you'll receive an email containing a detailed report of the investigation findings.
4. Find someone's dating profiles with Intelius

Intelius is a leading provider of public data about people with access to over 20 billion available public records. By searching with your partners' name, phone number or address, you may get detailed information about their dating profiles. Your search will be completely private and confidential.
Go to the Intelius' search page.
Enter your spouse's name, phone number or address and click SEARCH.

3. Wait for Intelius to search the database. Once it locates a match, a detailed report containing available dating profiles will be available to review upon purchasing a membership plan. Scroll down to the Social section and find out more!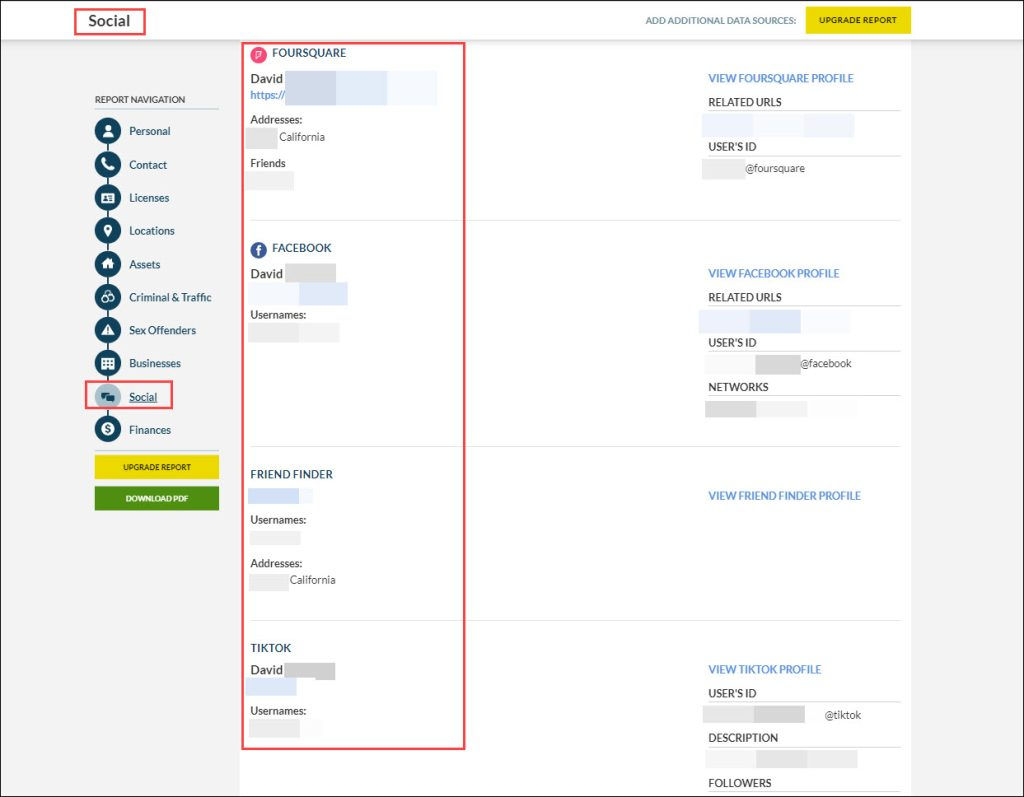 The above image is from a sample Instant Checkmate report. Actual Instant Checkmate reports may contain more or less information.
5. Find out What Dating Platforms They Are on with Spokeo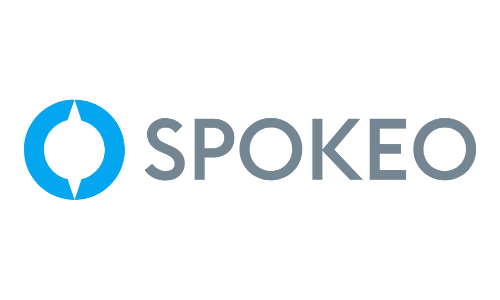 Spokeo is a famous search engine that allows you to locate dating profiles on 120+ social networks, including dating sites. By looking up a name, email, phone number or address, you may get detailed information about what dating sites your spouse is on and their dating profiles.
Step 1: Go to the search page of Spokeo.
Step 2: Enter a Name, Phone Number, Address or Email and then click SEARCH NOW.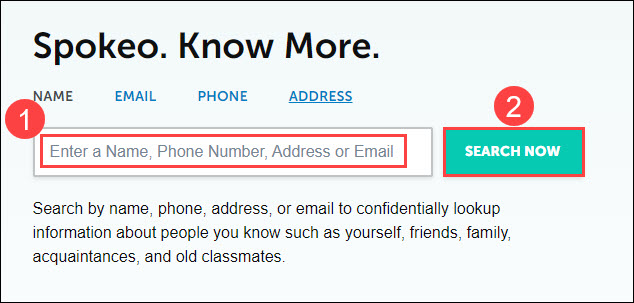 Step 3: Once Spokeo locates a match, you'll find what dating sites or apps your partners are on and all the available dating profiles of them in that comprehensive report.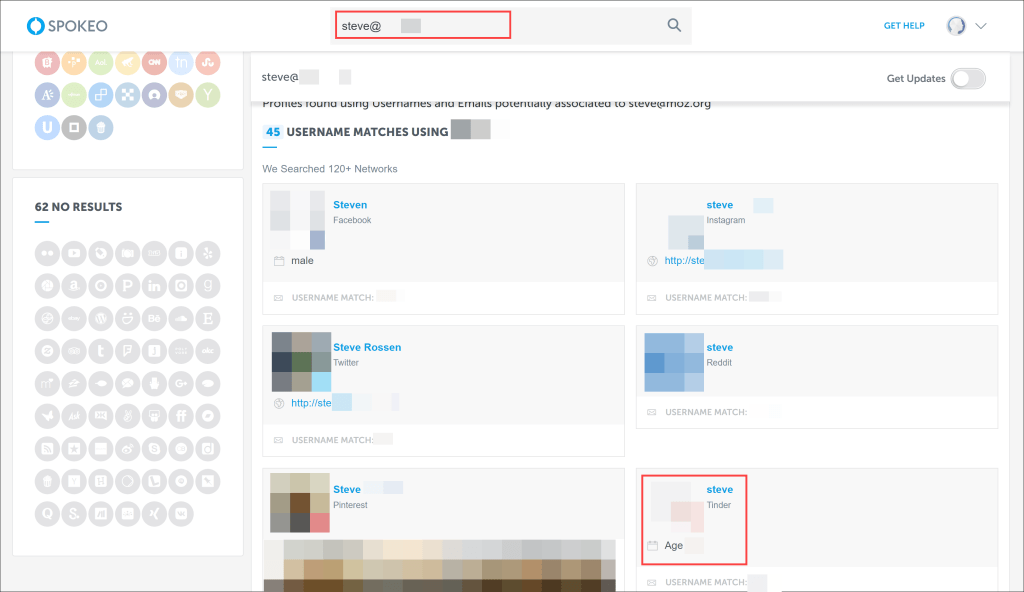 ---
Final Words
Nowadays, it is common that people use online dating platforms to find a romantic/sexual relationship with someone new. There is no doubt that users or members of these platforms are not here just to have some innocent, harmless chit chats to kill time.
To find out whether your partner is on dating sites or apps and what these platforms could be, here are 5 methods for you to try: Go through their electronic devices, Intelius, Search with Social Catfish, Search Specialist with Social Catfish and Spokeo. Hope they do the trick for you!
However, bear in mind that having an account on these sites does not show that they are actively using it to cheat on you during your relationship. At the end of the day, we encourage you to have an open and honest conversation with your significant other to avoid misunderstanding. Letting your partner know how you really think and feel would allow them to do the same and build an emotional connection with you again.
If you did catch a cheating partner, you may feel lonely and ready to get back to dating. Thankfully, modern dating sites provide an easy way to meet new people. Rather than combing through profiles to check up on your ex, you can now use Dating.com, the most popular dating site to find someone who will treat you with honesty and respect. When you are ready, take the plunge and set up your own genuine dating profile – you deserve to find true happiness and leave the pain of infidelity behind.