How to Check Engine Size by VIN Number Free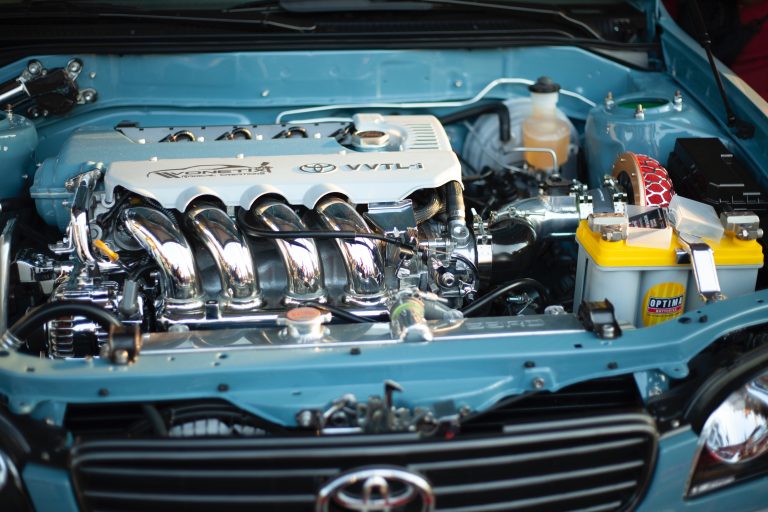 VIN numbers can tell a lot about your vehicle specs, vehicle, including engine size. This post will show you how to check your engine size and other parts by VIN number easily and quickly, free and paid.
Just enter your VIN number and click search now to check your vehicle specs and vehicle history report.
You can't get engine size by looking at the VIN
Many posts and articles claim you can get engine size by decoding the VIN number by themselves. But that's not true.
We all know VIN is a unique 17-character number that identifies a specific automobile. The VIN number is like a car's ID, you need it to apply for car insurance and title it. The VIN number contains a lot of information including the manufacturer, year, make and model, specifications, and also engine size.
You'll see many posts telling you the fourth through the eighth character indicates the vehicle brand, body style, engine size, type, model, series, etc and the eighth character stands for engine size. However, there is not a suits-all-across-reference chart to decode the number. This means if you don't know the meaning of the character, you can't know the engine size from the VIN number.
Take this picture as an example, the eighth character — 3 suppose to indicate the engine size. But we don't know the meaning behind this number, we still need to find a way to decipher your engine size.
That's why you need a VIN lookup tool.
1. Find engine size by VIN lookup
Running a VIN lookup is the easiest way to check your engine size and get a vehicle history report. The question is, which one to choose?
1. Bumper
Bumper is an excellent VIN lookup tool. As an Approved NMVTIS (National Motor Vehicle Title Information System) Data Provider, it gathers data widely from various sources including but not limited to NHTSA, JD Power, industrial-leading insurance companies, and more. They provide reputable information about a vehicle and hias been widely used for years. With Bumper, you'll get up-to-date vehicle data like engine & vehicle specs, maintenance, accidents, theft records, and more.
Go to Bumper search page.
Enter the VIN and click SEARCH.

Wait a second and Bumper will give an easy-to-read report. Bumper's now offering a 7-day trial for only $1, allowing you to run unlimited vehicle searches.

2. BeenVerified
BeenVerified is a strong VIN search engine, we recommend it to people has the need to find the vehicle's previous car owner. It has all the functions required by the VIN lookup tool and also is a powerful people search engine. You can get all the information you need for a specific vehicle, and you can use the info to find out the previous vehicle owner or other people who may be related to the car.
Head to the BeenVerified.
Enter the VIN and click SEARCH.

It takes BeenVerified a while to find the match. Once done, they'll generate a report containing all the information that is related to the VIN number.

2. Find engine size from the manufacturer's website
Some car manufacturers' website offers vehicle specs information like engine size. They put this information on the owner's page for customers to check online for free.
Ford officially tells their customers how to find out their engine size: Your engine size will be listed under Vehicle Description on top of the window sticker.
If you want to find the engine size without a Ford car, follow the steps below:
Visit Ford website, click ALL VEHICLES and select a vehicle.
Click Models & Specs and choose a model.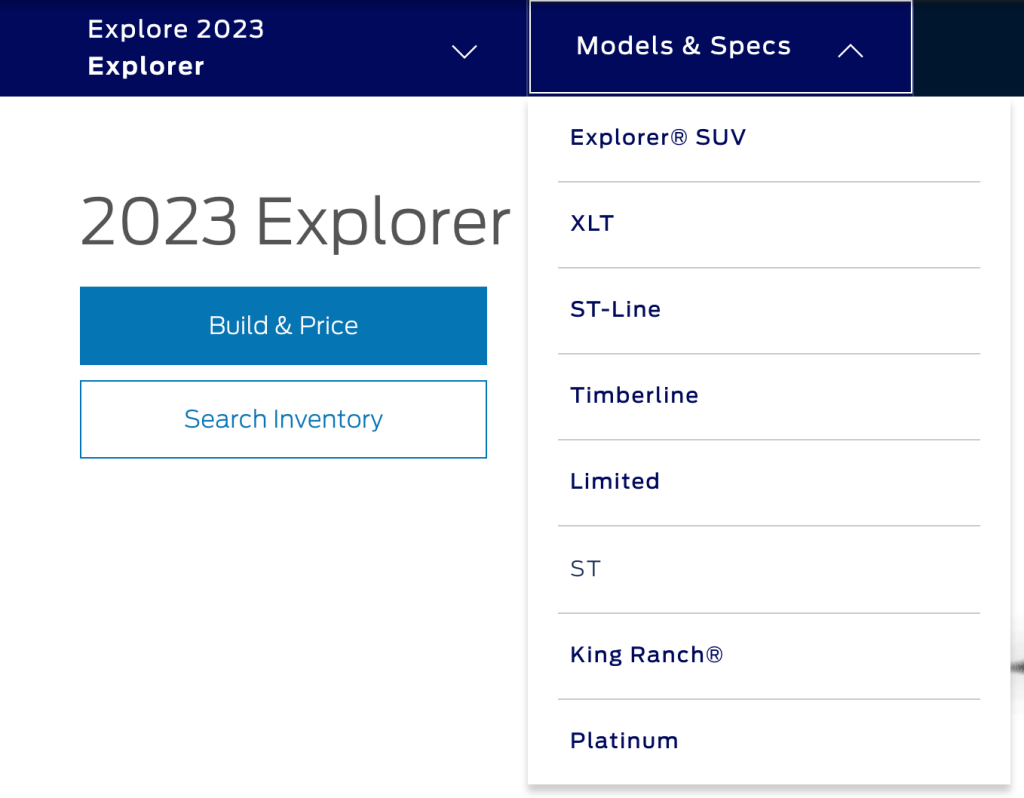 3. Scroll down to find the Specifications section and you'll see the Engine Specifications.
Not all car manufacturers provide this information online, if you'd like to do some research, it's a good place to start.
3. Check engine size on Google for free
Google is always the simplest way to find engine sizes for free. If you have a target car, Google is the best place to find vehicle specs and valuable reviews. Enter the year, make, and model of the car, and google it, and you'll get the answer.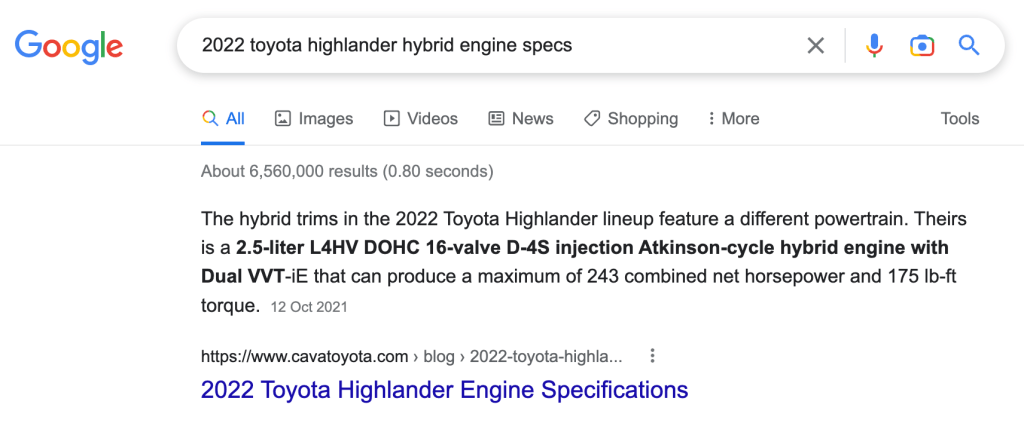 The problem is, the answers may not come from a reputable source. You have to think twice.
4. Contact your local dealers
Asking an expert is a reliable way to check engine size if you know such a person. Write down the 17-character VIN and contact your local dealers, then ask the person to help you decode a VIN. As long as the dealer like to help, you'll know the engine size of the vehicle.
---
There are 4 ways to check your engine size by VIN, both free and paid. If you don't mind spending some time searching by yourself, method 2/3/4 would meet your need. If you prefer an effective way, VIN lookup tools would be a better option. We hope you find the post helpful!