VIN Decoder | Check Engine Size by VIN Number Free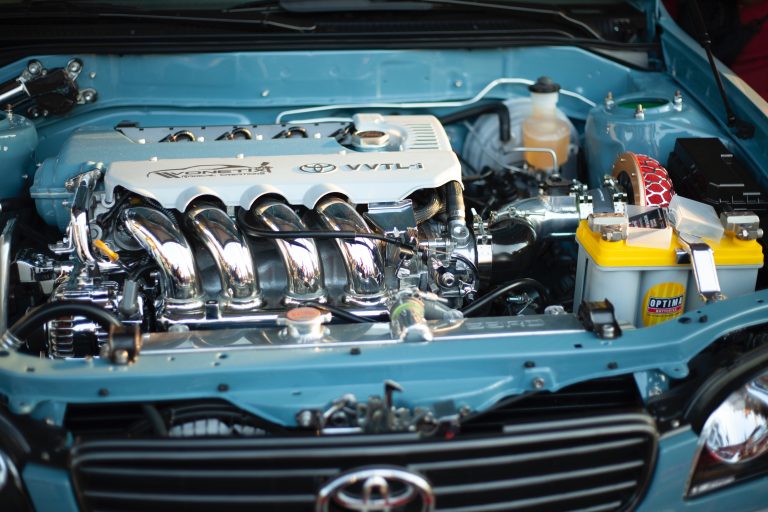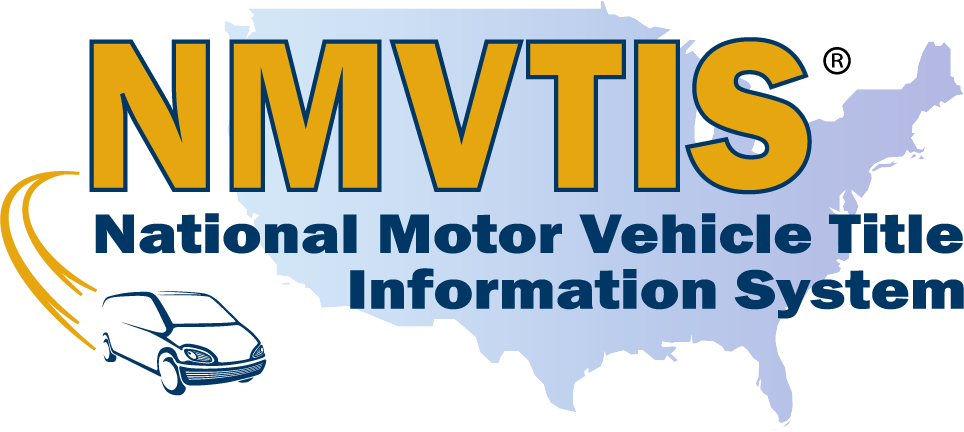 Engine Size Lookup
Enter any VIN number to find engine size!
Check engine size by VIN number by yourself (FREE)
We recommend you 2 ways to check engine size by VIN number for free by yourself.
1. Search online
Google is always the simplest way to find engine sizes for free. If you have a target car, Google is the best place to find vehicle specs and valuable reviews. Enter the year, make, and model of the car, and google it, and you'll get the answer.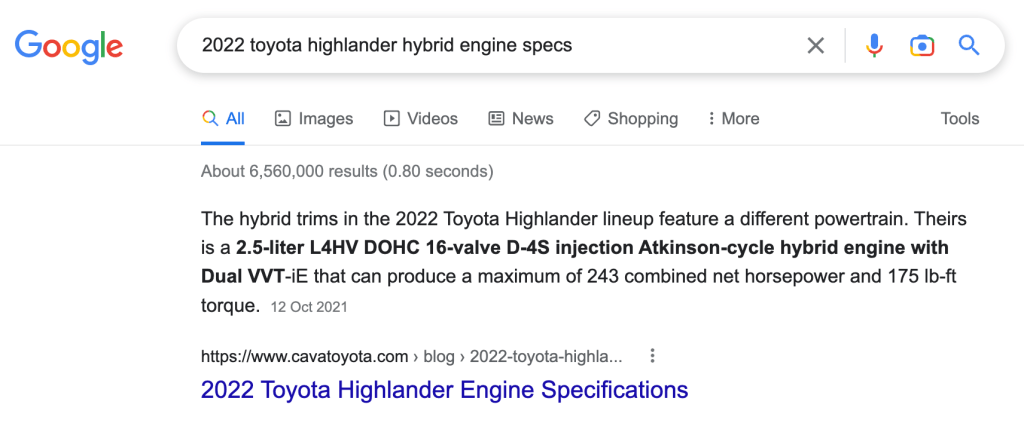 The con of Google search is that the results may not come from a reputable source. You have to double-check.
It's better to search the engine size from the manufacturer's website if you know how. Some car manufacturers' website offers vehicle specs information like engine size. They put this information on the owner's page for customers to check online for free.
Take Ford as an example, Ford officially tells their customers how to find out their engine size: Your engine size will be listed under Vehicle Description on top of the window sticker. If you want to find the engine size without a Ford car, follow the steps below:
Visit Ford website, click ALL VEHICLES, and select a vehicle.
Click Models & Specs and choose a model.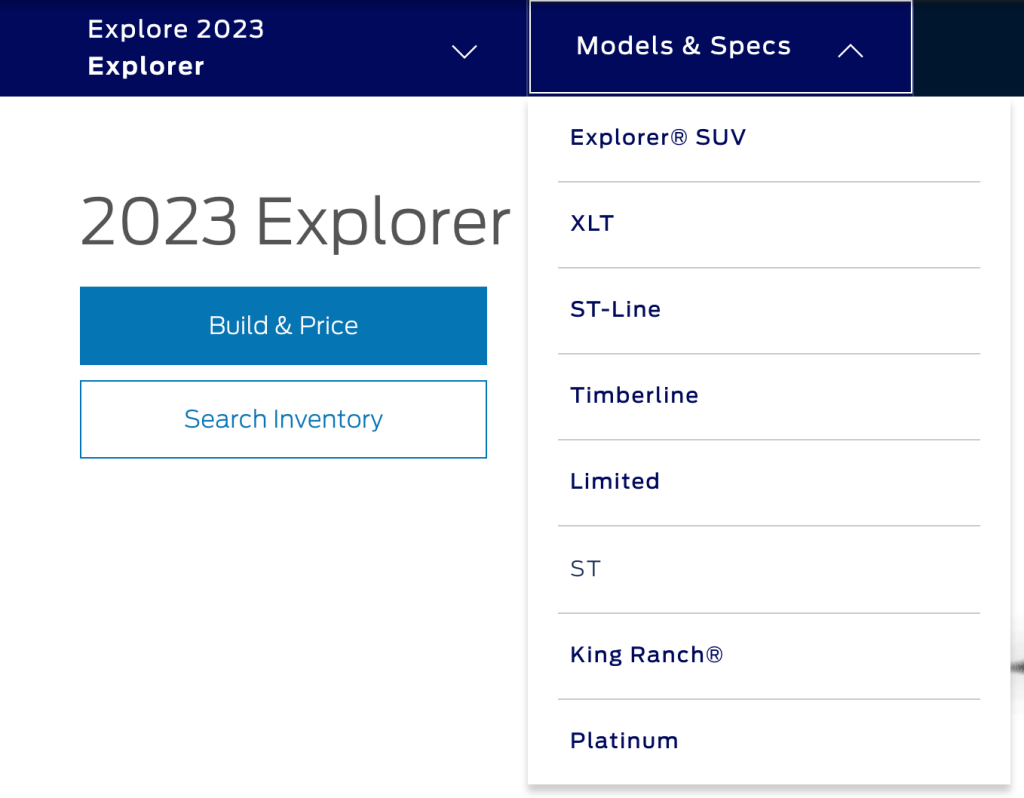 3. Scroll down to find the Specifications section and you'll see the Engine Specifications.
Not all car manufacturers provide this information online, if you'd like to do some research, it's a good place to start.
2. Ask an expert
Asking someone who works in a parts store or a dealership parts department is a reliable way to check engine size. It doesn't matter if you don't know such a person. Just walk into the store and tell the store clerk the characters that denote engine size, and then you'll know the answer. It's better to write down the 17-character VIN. In case they can help you decode the VIN.
Or use JustAnswer
JustAnswer is a paid online service that will connect you to certified mechanics around the world and you can get the right answer from them at any time. Their thousands of experts provide 24/7 service no matter where and when you need it.
We don't recommend decoding VIN by yourself
You can see there are many articles telling you how to decode a 17-digit VIN number. We all know VIN is a unique 17-character number that identifies a specific automobile. The VIN number is like a car's ID, it contains a lot of information including the manufacturer, year, make and model, specifications, and engine size.
They said the 8th digit of the VIN denotes engine size and the 10th refers to the model year, it looks super easy to check the engine size by VIN by yourself for free, however, they didn't tell you where to find the correct table to decipher VIN information. Because it's harder than you imagine.
Although a VIN is globally accepted, the information it contains differs between countries, regions, and manufacturers. Accessing an accurate and updated database to decode a VIN is challenging. If you use the wrong source, misinterpretation of the VIN could lead to misunderstandings or incorrect conclusions about the engine size. This method is time-consuming, labor-intensive, and prone to mistakes, so we do not recommend it.
There are many reliable and easy-to-use VIN decoders online, find them in the next section.
Check engine size by VIN lookup service
Running a VIN lookup is the easiest way to check your engine size and get a vehicle history report. Check the following service to find engine size by VIN number.
1. Bumper ($1 for unlimited reports)
Bumper is an excellent VIN lookup tool. As an Approved NMVTIS (National Motor Vehicle Title Information System) Data Provider, it gathers data widely from various sources including but not limited to NHTSA, JD Power, industrial-leading insurance companies, and more. They provide reputable information about a vehicle and have been widely used for years. With Bumper, you'll get up-to-date vehicle data like engine & vehicle specs, maintenance, accidents, theft records, and more.
Go to Bumper search page.
Enter the VIN and click SEARCH.

Wait a second and Bumper will give an easy-to-read report.

2. BeenVerified
BeenVerified is a strong VIN search engine, we recommend it to people has the need to find the vehicle's previous car owner. It has all the functions required by the VIN lookup tool and also is a powerful people search engine. You can get all the information you need for a specific vehicle, and you can use the info to find out the previous vehicle owner or other people who may be related to the car.
Head to the BeenVerified.
Enter the VIN and click SEARCH.

It takes BeenVerified a while to find the match. Once done, they'll generate a report containing all the information that is related to the VIN number.

---
There are 5 ways to check your engine size by VIN, both free and paid. If you don't mind spending some time searching by yourself, method 1/3/4/5 would meet your needs. If you prefer an effective way, VIN lookup tools would be a better option. We hope you find the post helpful!
The methods in this article provide you with easy access to public record information, but without a guarantee for accuracy and may include links to websites not listed as a Consumer Reporting Agency (CRA). Information acquired from these bodies is illegal to be used for employment, housing, credit, and other purposes alike, according to laws such as the Fair Credit Reporting Act (FCRA). If you're not sure whether your use of our methods is appropriate, click here for details.