How to Find Out Someone's Real Name on Twitter (2023)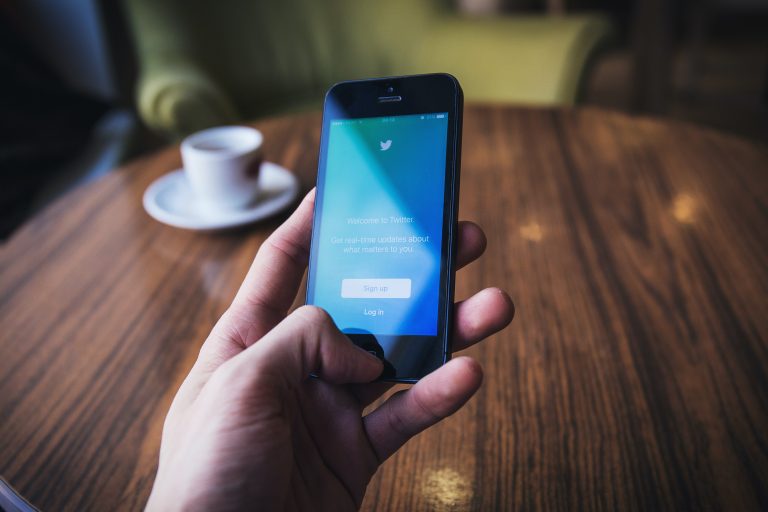 Twitter Username Lookup
Uncover their real name
Met someone on Twitter and want to know the person's real name? It may sound impossible to find out someone's real name with only a Twitter username. Well, you do need to dig a little deeper, but it's not impossible. In this post, we'll show you how to find out someone's real name on Twitter legally.
Look for other social media accounts
Many people use the same username for all their social media profiles. If you search on Instagram or other platforms, there's a good chance that you can locate the same user. Even the person doesn't reveal the real name on Twitter, he/she may do so on other social media. Instagram, Facebook, Snapchat, TikTok, and Youtube are great to start your search on.
You can also directly Google the username and the site you want to search on. For example, if I want to search with the username johnsmith on Instagram, I can simply Google johnsmith site:instagram.com.

If the username is a common phrase or name, you may get a lot of irrelevant results. To search for an exact word, you can put your query in quotation marks.

Run a reverse username lookup
Some people never reveal their real names on the Internet, or they like to use different usernames for all social profiles. It's just hard to find out who they are with just a simple Google search, plus it can be tedious and takes a lot of time. If you don't have much patience and want to get the result ASAP, we recommend trying professional Twitter username search tools.
These websites not only support searching for someone by username, but also phone number and email address. Any additional information can be helpful and save your time!
BeenVerified
BeenVerified is one of the best people search tools and specializes in social media search. With a large database containing information, you can find someone's real name on BeenVerified with a Twitter username. The results may also show you other social media accounts when you search the Twitter handle.
Go to BeenVerified search page. Enter the Twitter username, then click Search.
BeenVerified will search through its database, find all the possible account owners, and generate a report for you. Note that BeenVerified is a subscription-based service, so you need to set up your account to access the report.

Or, you can simply use the search box below.
Social Media Search
Uncover their real name
Spokeo
Spokeo is another powerful people search website that's been around for years. With Spokeo, you can run a reverse username lookup and find the Twitter account owner. The search is absolutely anonymous so you don't have to worry if the person senses anything.
Go to Spokeo, and search by the Twitter handle.

Spokeo will pull the data and find the real name of the person behind the Twitter account for you. To view the full report, there will be a one-time fee of $0.95.

We recommend trying their 7-day membership trial so you can run unlimited searches within this period. Just remember to cancel the service before it starts charging you if you do not wish to keep the service.
PeopleLooker
PeopleLooker is a dedicated and easy-to-use people search tool that provides an outstanding social media search feature. By entering the Twitter username, you'll get a detailed report of the account owner's name, contact info, other social profiles, and more.
Go to PeopleLooker social media search page, and search by the Twitter handle.

Wait for PeopleLooker to scan into the database and gather all the available information for you.

Social Catfish
Social Catfish, as the name suggests, specializes in finding social media accounts and all the relevant information. Just enter the Twitter handle and hit search, you'll find the information of the account owner, which may include the real name, contact info, and more. If the person has posted a photo on Twitter, you can even run a reverse image lookup with Social Catfish. It's more powerful than Google when it comes to finding someone on social media.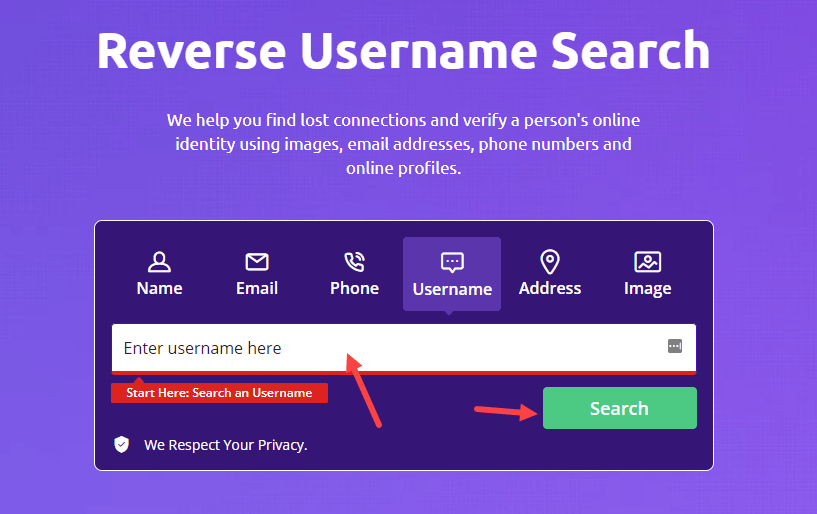 ---
Credits:
Photo by freestocks on Unsplash
Icons made by Freepik from www.flaticon.com