How to See Who Stalks Your Instagram & Who Views Your Instagram
Who Owns This Instagram Account
[1] Enter username.
[2] Click Search Now to find out who owns this account.
If you feel like someone is stalking your Instagram, and looking for a way to find out who views your Instagram, there are some works to do and this post would help. It's because Instagram doesn't let you know who views your Instagram profile. But there are ways to figure out who's stalking your Instagram. Read on for details.
How to find out the stalker
There are works to do to find out the stalker. You have to be patient and careful to find out clues and locate the stalker.
1. Check your direct messages and look at your followers
Some stalkers send you direct messages to harass you. Usually, they use a fake phone number or fake email address to register an Instagram account and stalk you. Block this account helps a little because they have another account to spy on you.
At this time, you need to look at your followers, and remove people you don't recognize or you don't normally interact with. This step aims to narrow down the suspect's list.
After removing people you don't know, upload a new post and limited it to only followers. if the stalker knows your latest Instagram post, the stalker is most likely someone you know.
2. How can you see who views your Instagram
It's possible the stalker doesn't follow your Instagram account. They can like you, and comment on your post but don't follow you. One thing is for sure, stalkers will often view your Instagram. Although you can't find out who views your Instagram profile, there is a way to find out who stalks your Instagram — Instagram Stories.
Instagram Stories is the only way to know who's watching. It tells you who has viewed your Story. Simply upload an Instagram story, wait a few hours, and then check the folks who saw your story to find out who's stalking you.
Choose one of your Instagram stories
Swipe it up.
Check the username to find out who viewed this Instagram story.
Note: There are saying that those who appear at the top of your story's viewer list is the one who views your Instagram the most. But Instagram never confirmed this.
Now you have a list of usernames to find out who's the stalker. Of course, you can check their Instagram to find out who's behind the account, but there are accounts with little information. In this case, you can use people search tool to figure out who's behind this Instagram account.
BeenVerified
BeenVerified is one of the best-known people search websites online. It has a powerful reverse username search to help you identify the real person behind an Instagram profile. By scanning over 50 social networks, it will find all the social media accounts related to your search object.
1) Go to the BeenVerified username search page, enter an Instagram username and click Search.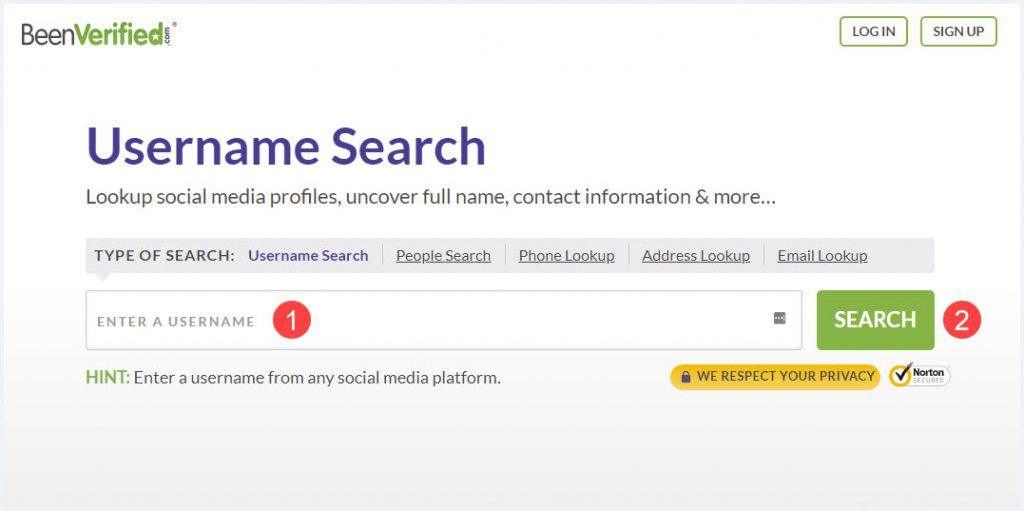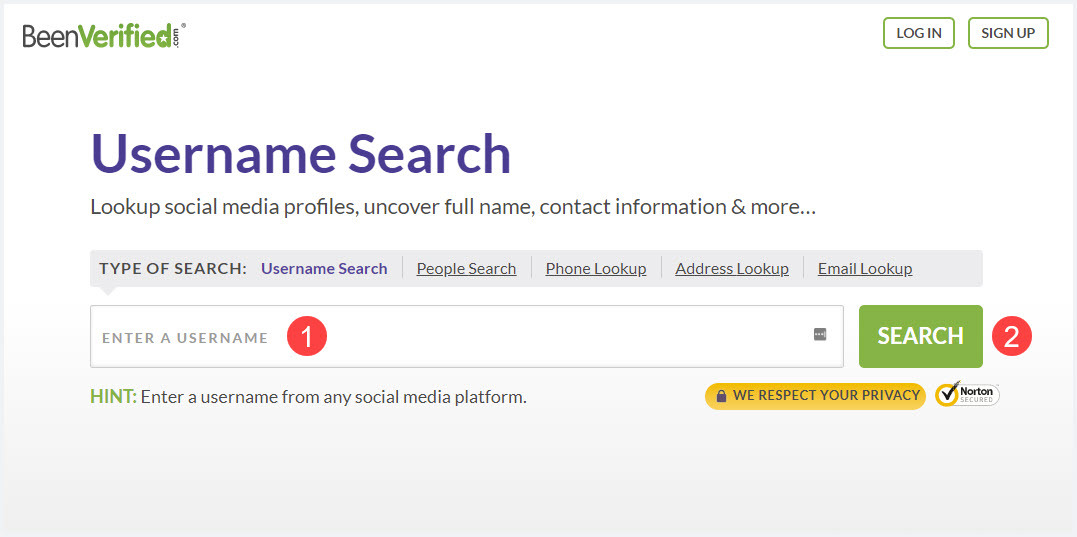 2) Wait patiently when BeenVerified scans for the matching owner. After the search completes, you may see who's the account owner, and unlock the person's details including name, phone number, email address, and photos when available.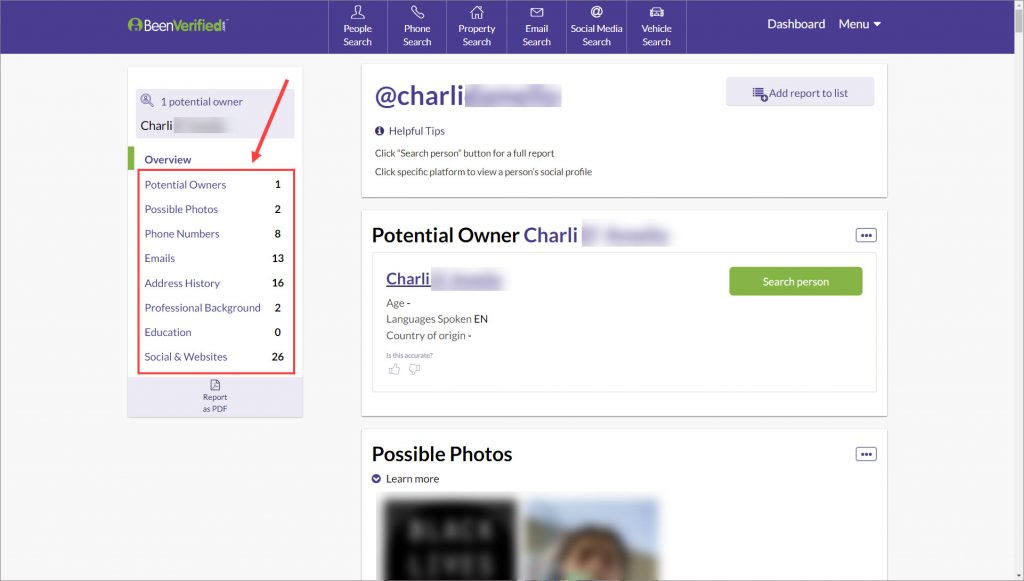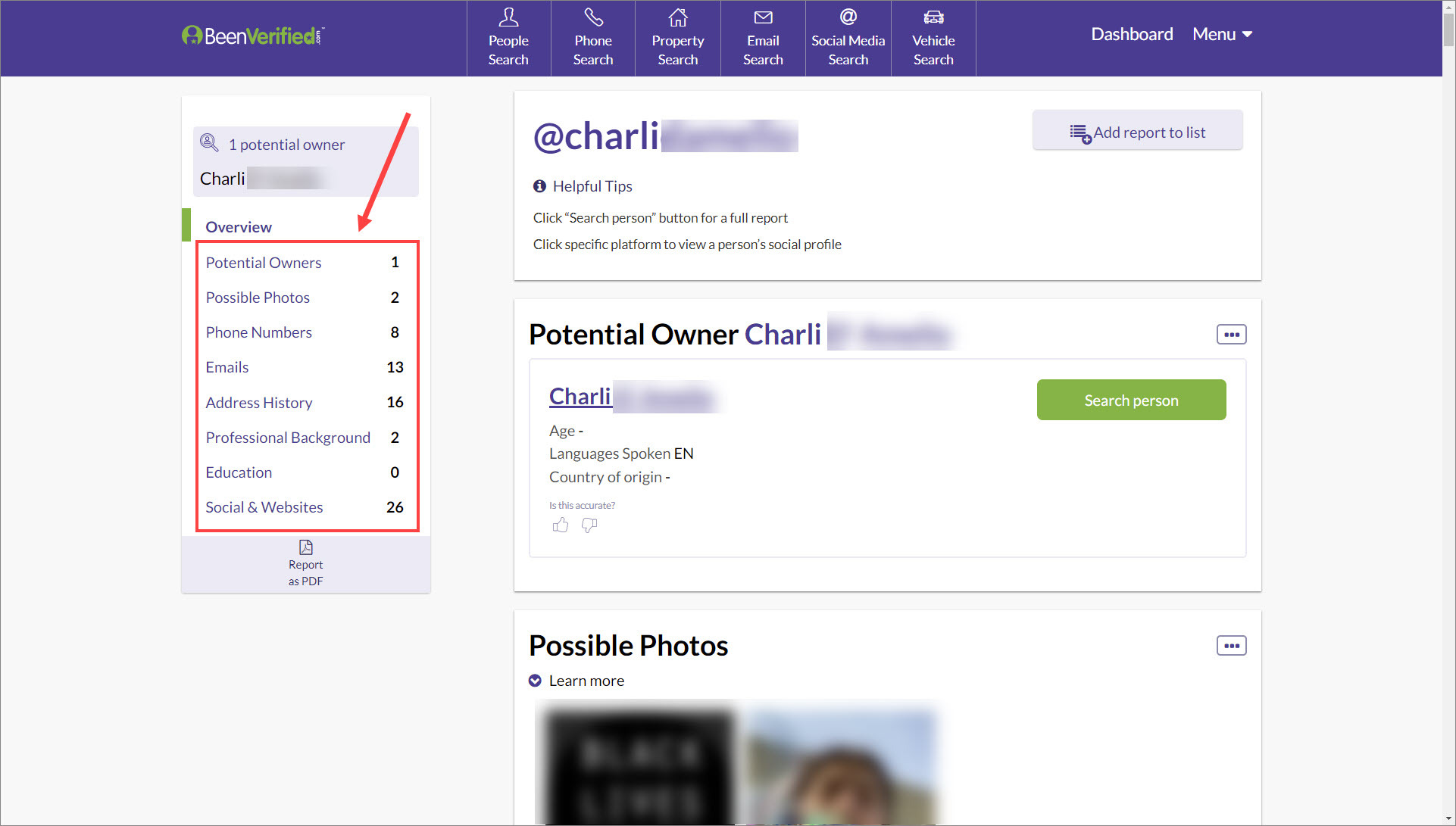 BeenVerified is a subscription-based service. If you're not a member yet, don't miss out on its 7-day trial for only $1.
Social Catfish
If a reverse username search doesn't yield results, you can search with an Instagram photo. Social Catfish is a professional online dating investigative service that combines advanced facial recognition with detailed background checks. You just upload a picture, and it will identify the person and track what websites he/she has a profile on.
1) Visit the Social Catfish search page. Upload an image and click Search.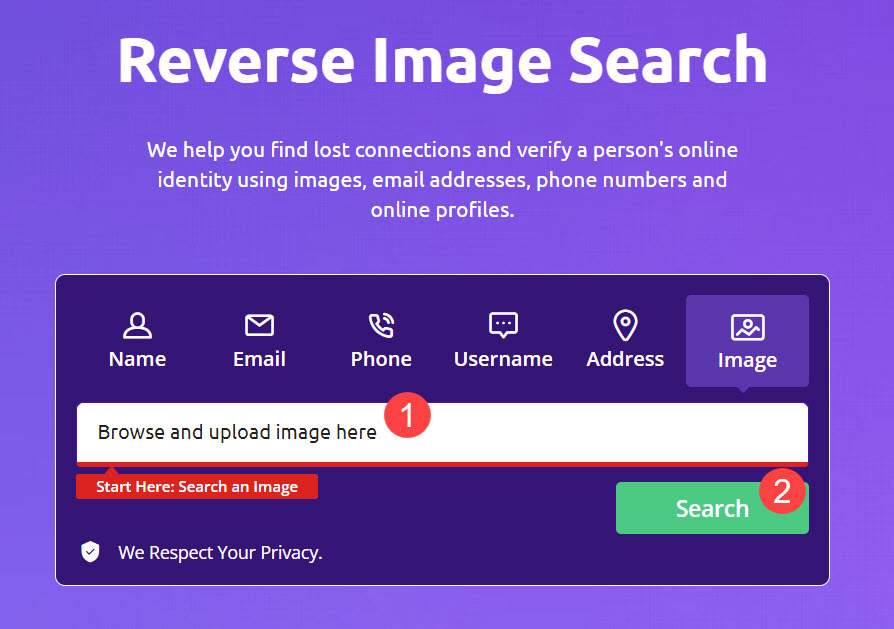 2) It may take a few seconds to complete the search. Once done, unlock the full report and get the useful information you need.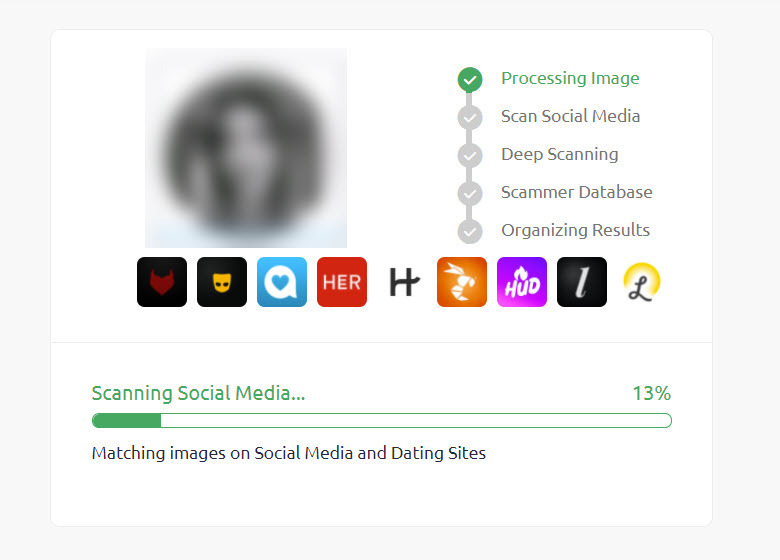 3. Check your suggested users' list & people you may know
Another way to tell is if you start seeing the same person show up in your ' suggested users' list or in the ' people you may know' section on Instagram. That means that Instagram's algorithms have noticed that this person is interacting with you a lot and thinks they might be a good person for you to follow.
How to protect your privacy on Instagram
When using any social media site, it's important to think about your privacy and make sure your personal information is safe, especially when you feel uncomfortable or unsafe.
If you are being stalked on Instagram, it's important to report it to the platform so they can take action against the person who is doing it. You can also block the person who is stalking you, which will prevent them from being able to see your photos or interact with you in any way.
Security tips
For your password, use a combination of at least six letters, numbers, symbols and punctuation marks.
Make sure your email account is safe and secure.
Every time you use a computer or phone that you share with other people, log out of your Instagram account.
Be careful about using any third-party apps (such as Insta-collage), as these may not be secure.
Never give your password to anyone else.
Not to share your location. Especially when you're at home, work or school.
Dealing with unwanted messages
Sometimes you might receive message requests from people you don't know on Instagram. You don't have to accept a message request from anyone you don't want to, you can simply delete them.
If someone is sending you sexual messages, you can report them to Instagram.