CocoFinder Reverse Phone Lookup | Trace the Owner Fast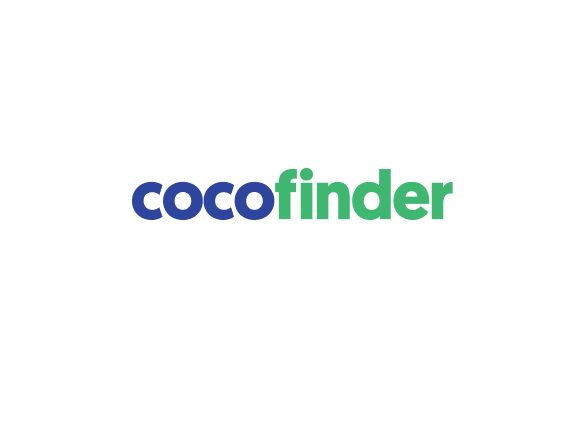 Reverse Phone Lookup
Enter Phone Number and Get Caller's Name, Address & More!
CocoFinder is one of the many online people search tools that offers a variety of search options, including phone number lookup. From one single phone number search, it claims that you might get the owner's identity, address, social media profiles, and more. In this post, we explore how to do a CocoFinder reverse phone lookup.
How to do a reverse phone lookup on CocoFinder?
Running a reverse phone lookup on CocoFinder is simple. Just like using any other search platform, you visit the site, select the search option, and enter the number to initiate the process.

As you click the search button, a new page will pop up and direct you to one of the actual service providers that power CocoFinder. That's because CocoFinder aggregates data from various search platforms like Intelius, BeenVerified, and PeopleLooker. It works as a bridge. So if you'd like to run a reverse phone lookup, you can also head to their sites directly.
Reverse phone lookup on Intelius
Intelius is one of the best reverse phone lookup tools that can provide wide and in-depth information related to a phone number. And the search process is quick and simple. With its access to multiple public records sources like social media sites, and government agencies, Intelius can help you find the potential caller's identity, contact information, social media pages, and more.
Go to Intelius.
Enter the number and click SEARCH.

Click CONFIRM and the search will start.
Wait until it finishes and click the VIEW REPORT button. The report may include the owner's contact info, address, social accounts, and more. You'll need to purchase a plan before you can view the report.

The above image is from a sample Intelius report. Actual reports may contain more or less information.
Reveal the caller with BeenVerified
BeenVerified is a powerful phone number search engine with access to a large amount of publicly available data. It can find you everything you want to know about the caller behind a phone number at an affordable price. Simply enter a phone number, and you'll know the owner's name, address, social media, and more.
Visit the BeenVerified Reverse Phone Lookup page.
Enter the number, and click SEARCH.

Wait as BeenVerified starts the search process. Once finished, you'll receive a comprehensive report about the caller.

Trace the number on PeopleLooker
PeopleLooker is a trusted people search service that offers reverse phone number searches. With a single search, it can reveal information such as the caller's name, address, alternate numbers, social media pages, and more. It collects data from public sources and generates quick and reliable results. Here's how to use it.
Go to PeopleLooker.
Enter the number, and click Search.

Then PeopleLooker will start to check through its database. Once it locates a match, it'll generate an easy-to-read report.

Manual options to do a reverse phone lookup
If you'd enjoy the process of searching by yourself, you can try the following options to do a reverse phone lookup.
1. Find social profiles by syncing contacts
If the caller has created social media accounts using the phone number, you can explore more about them after finding the linked accounts. Simply add the number to the contact list of your phone and sync contacts on each social media app. By doing that, you can find the linked social profile.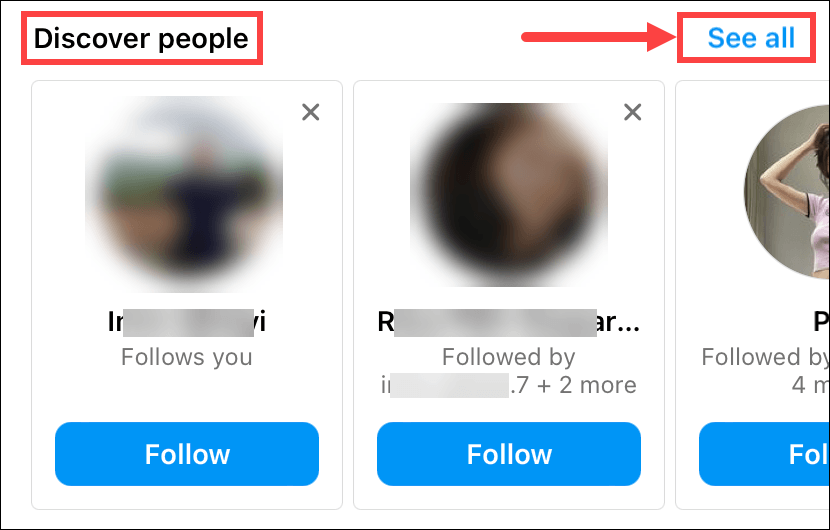 For a quick and cross-platform search, you can try Intelius.
2. Do a Google search on the number
Google is also a useful way to gather information. For example, if the number is marked as a scam or spam in some online directory, a simple Google search will direct you there and help you identify the caller.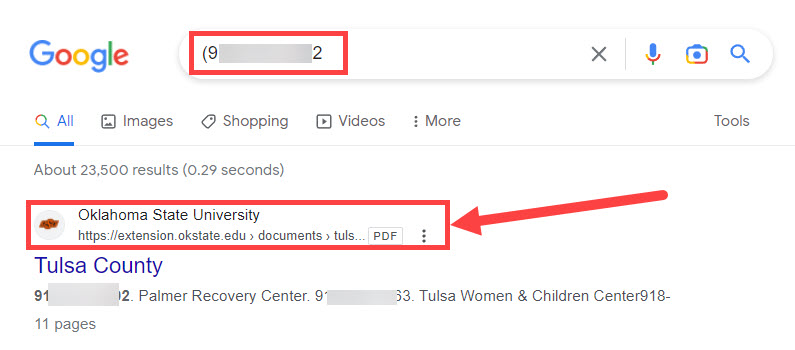 FAQs
---
That's basically all you need to know about CocoFinder reverse phone lookup and how it works. We wish you good luck in tracing the phone number!
All product names, logos, brands, trademarks and registered trademarks are property of their respective owners.
The methods in this article provide you with easy access to public record information, but without a guarantee for accuracy and may include links to websites not listed as a Consumer Reporting Agency (CRA). Information acquired from these bodies is illegal to be used for employment, housing, credit, and other purposes alike, according to laws such as the Fair Credit Reporting Act (FCRA). If you're not sure whether your use of our methods is appropriate, click here for details.