Scammer Phone Number Lookup Free | How to identify a scammer on the phone
Best ways to find out if this phone number a scammer.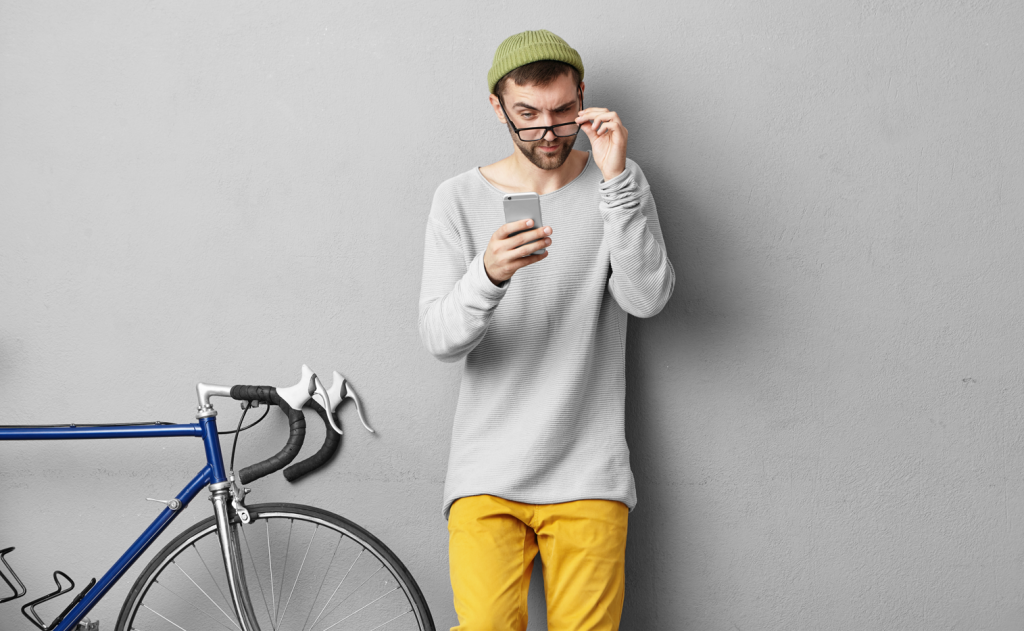 Scammer Phone Number Lookup
Uncover the mystery caller's information now!
If you've recently received a phone call or anonymous message from a mysterious phone number, you might want to know how you can search the owner and identify whether it comes from a scammer. In this article, we'll show you how.
Method 1: Search on Google (completely free)
If you have any query, start with Google. This is also the go-to if you're trying to perform a scammer phone number lookup.
All you need to do is, enter that mystery phone number into the Google search box and hit Enter. If your search results come up flat, try putting quotation marks "" around the number to make sure the search only reveals that number. You'll be able to see the provided details of the owner of that phone number if any kind of public record is available against the number.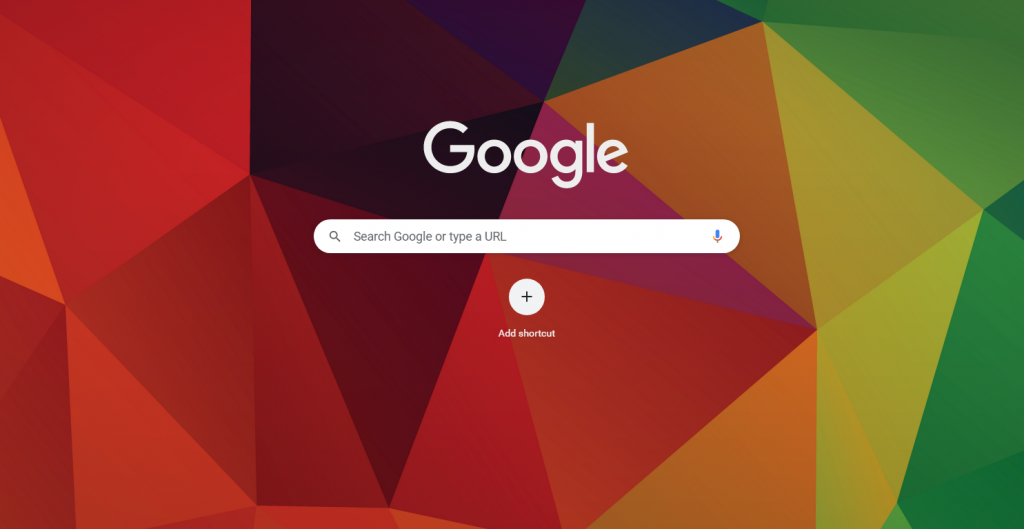 After you attempt to search on Google, you may find that although it's pretty simple and won't cost you a cent, it doesn't always present what you're looking for. Therefore, it's time to move on to the next option.
Method 2: Search on social media platforms (completely free)
When conducting a people search, social media platforms such as Facebook and LinkedIn are great places to begin with. It's possible that you can find more details on the owner of that unknown phone number on certain social media platforms. But if that phone number belongs to a scammer, you'll not be able to get any details.
Instead, if that mystery call comes from a personal number, this option will help you out. Simply enter the phone number right into the search box. If there is a match, you'll be given an account to check out.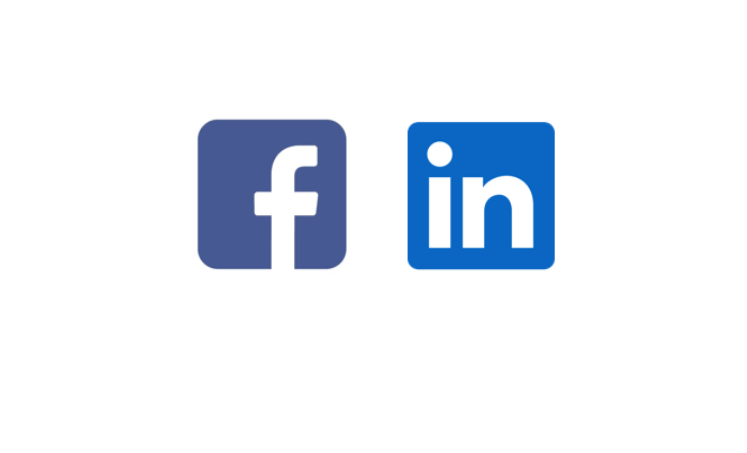 If none of these platforms provide what you're looking for, try the next method below.
Method 3: Use a phone number lookup service (the easiest & hassle-free)
The most hassle-free method to identify the owner of a cell phone number is actually by using a phone number lookup service.
There are many websites that offer this as a free service, and you can get a report without paying a penny. But the downside is that the report provided may not show much information on the owner of that cell phone number.
If you want to dig deeper into someone's background, you should use a paid phone lookup service.
What comes with a reverse phone lookup
Paid phone lookup services will provide you with a detailed and extensive report on the owner of that cell phone number, including the name of the caller, home addresses, email addresses, social media accounts, criminal history, family details, telephone numbers, educational and employment background. etc. Apart from detailed information you can acquire, they won't be notified that you're doing a reverse phone lookup on their number. These reverse phone lookup services take user anonymity super seriously.
Below is a shortlist of some of the best reverse phone lookup sites out there.
1. Intelius Reverse Phone Lookup
To find out the real identity of a number owner, you can get started with Intelius. It's your go-to resource for finding people. With an accurate and robust set of information, you should be able to identify whether that phone number belongs a scammer.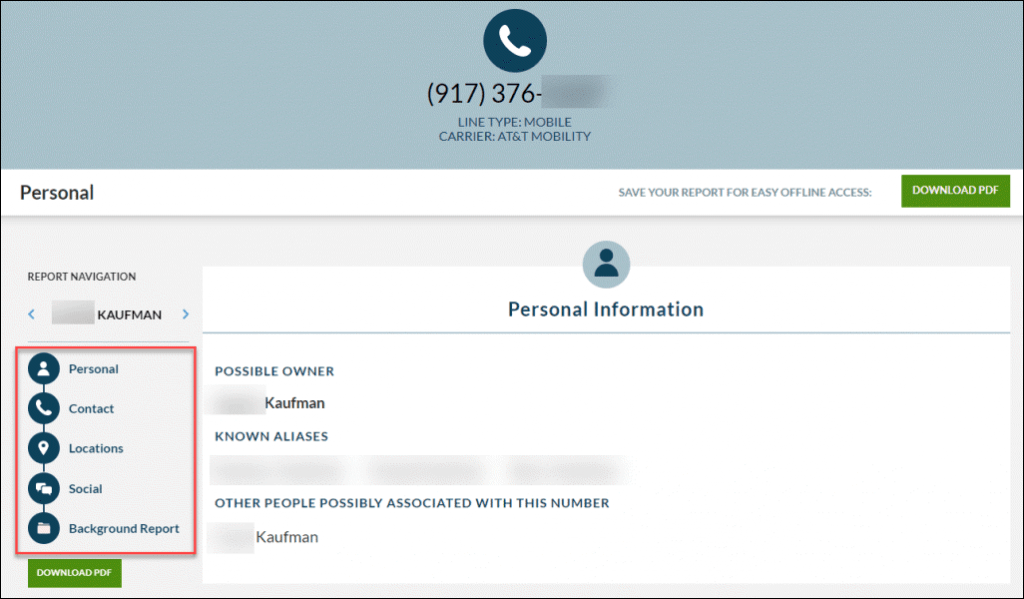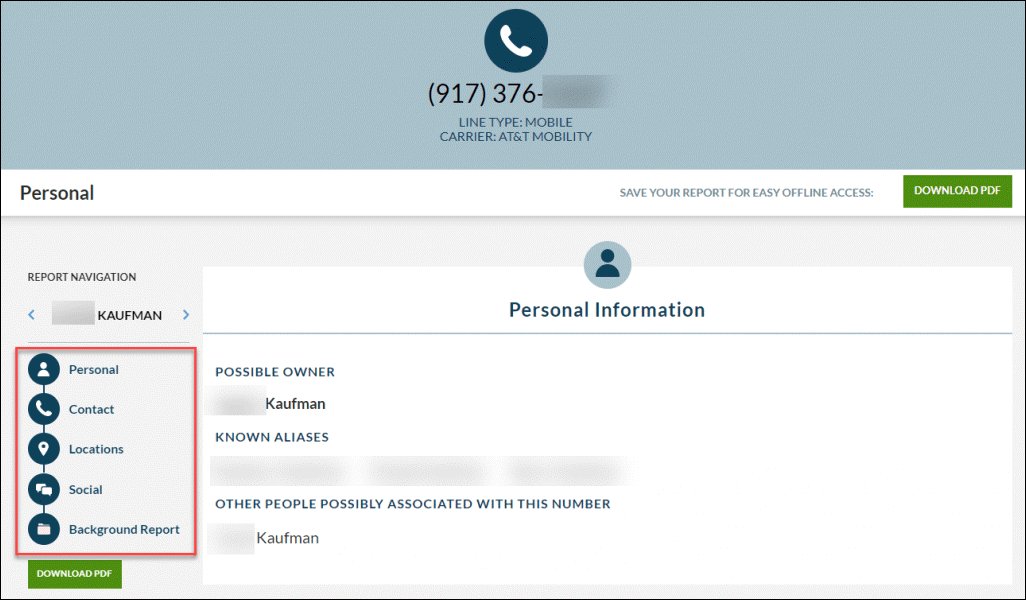 If you're in need of a reliable phone lookup service, BeenVerified is a solid option and one of the best sites to search for the owner of a phone number. Aside from the reverse phone lookup, it allows users to acquire various types of information by using specific search queries or linking the address, phone email address, or name.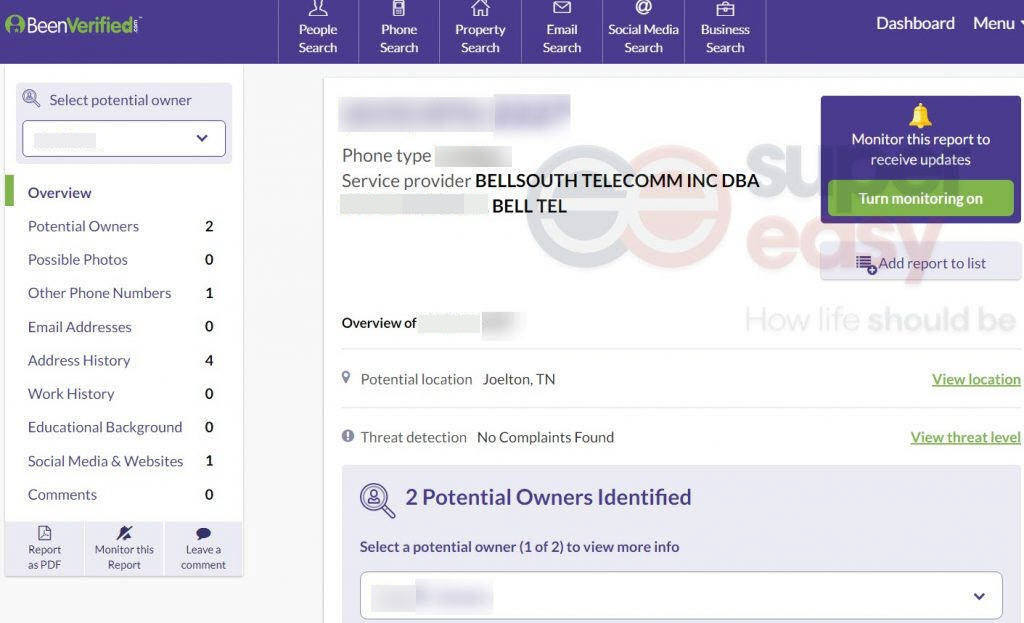 3. Social Catfish Reverse Phone Number Lookup
To verify if a call comes from a scammer, do a reverse phone number lookup on Social Catfish! It helps pull the person's name that a phone is linked to. In addition to allowing you to see if a phone is really registered to a person, it also helps you check if it is a VOIP phone line.
Navigate to Social Catfish Reverse Phone Number Lookup page.
Enter the phone number of the person you're searching for and click Search.


Wait for the tech to work its magic.


See all the available information for your search. Select the information that's most important to you to get the answers you're looking for.


4. Spokeo Reverse Phone Lookup
Spokeo is a comprehensive background check company with millions of users each month. By performing a reverse phone lookup using Spokeo, you'll gain access to information about an unknown caller. It incorporates widespread data of many people with in-depth searches. So you can expect a full detailed report on that mysterious caller from Spokeo.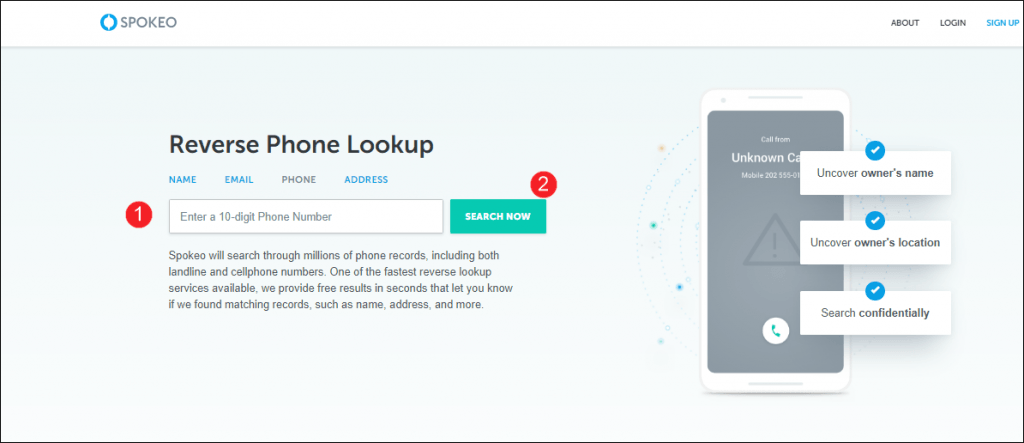 5. PeopleFinders Reverse Phone Lookup
PeopleFinders is a hassle-free people search engine that provides public database records fast. A report from this site will give you ample information on criminal background, court records, job history, and more. It also enables the user to search data with any suspected name and address instead of the phone number lookup.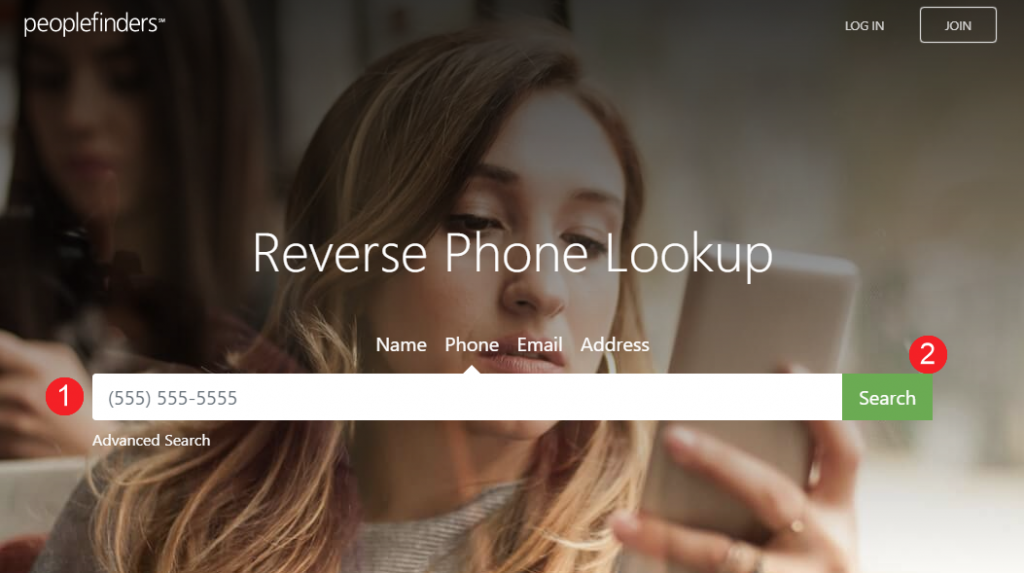 ---
So these are the steps you can take in order to do a scammer phone number lookup and identify if that phone number is a scammer. If you have any ideas or questions, feel free to drop us a line in the comment section below.