Carfax Plate Lookup – Check Vehicle History by License Plate (2023)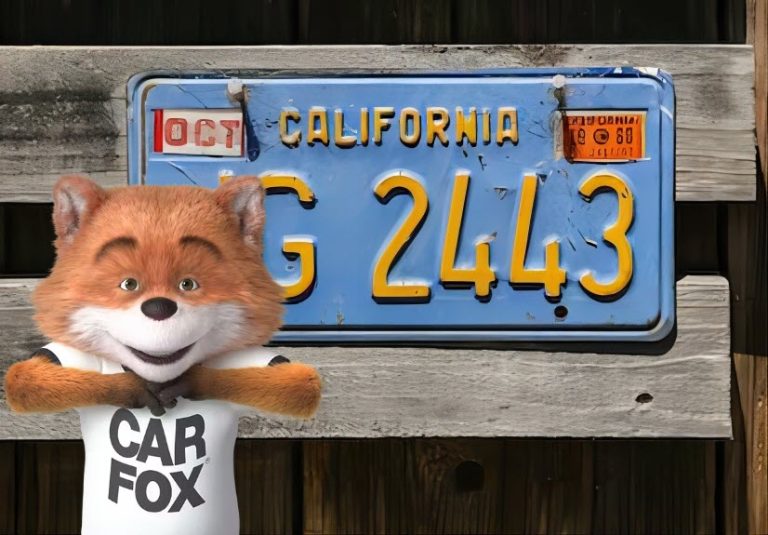 License Plate Lookup
[1] Enter the license plate [2] Select the state [3] Get full vehicle report.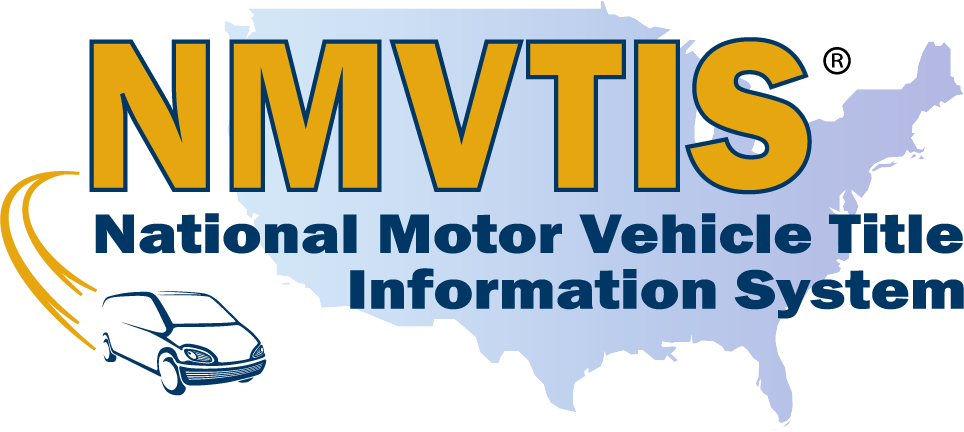 Approved NMVTIS Data Provider
When you want a decent vehicle history report recording all the details and events about your car, Carfax would probably jump out first on your mind. It's an online vehicle search service that doesn't require you to submit documents or to line up. Just enter your license plate and a full report shows up. How does it work and is there better alternatives? Read on.
1. How to conduct a Carfax plate lookup
You may spend only a few minutes completing a plate lookup on Carfax to get the vehicle history report. And you can expect to have 7 aspects of information around the car:
| | |
| --- | --- |
| Market value | Retail & trade-in values |
| Outline | Branded titles, service history, recalls, ownership history |
| Ownership history | Purchase year, length of ownership, last odometer reading |
| Title history | Damage brands & odometer brands |
| Additional history | Total loss, airbag deployment, accidents, etc. |
| Detailed history | Details organized on a timeline over issues shown in the above aspects |
| Warranty check | Types of warranty and whether they're void |
1) Visit the CARFAX Vehicle History Reports page.
2) Enter the plate and the state, click Get CARFAX Report.

3) Wait as Carfax generates the report. Now purchase a plan. Carfax provides its in-depth vehicle report services all with metering charging. One single report cost you $44.99. And you may book a package for 3 or 5 reports at once and get a discount.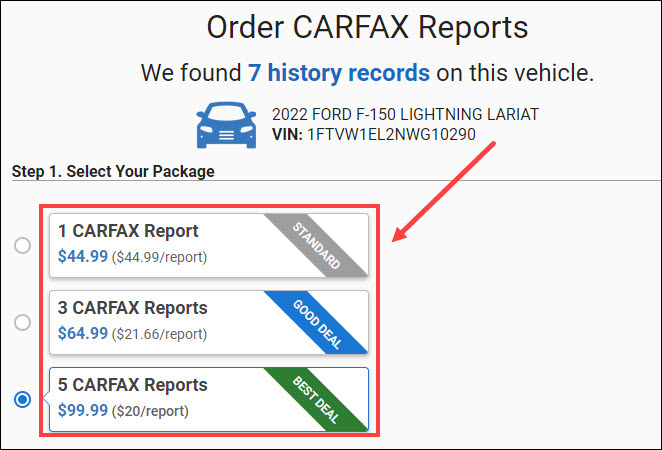 4) Read or print the vehicle history report as you like.
2. Get Unlimited Vehicle Reports
If you're on a tight budget and want to look up more than one plate, Carfax might not be the best choice. Here we introduce you to 3 alternatives to Carfax plate lookup that offer similar and even better detailed vehicle history reports with a much lower pricing.
BeenVerified

BeenVerified is a versatile people search tool featuring vehicle search. It's an NMVTIS official data provider and cooperates with many top governmental and industrial sources like DMV and NHTSA. You may get 14 categories of info about your car through a license plate lookup, including expense details, accidents, recalls, branded titles, insurance and warranty, etc.
1) Go to BeenVerified Vehicle Search page.
2) Enter the license plate and state or the VIN number and click SEARCH.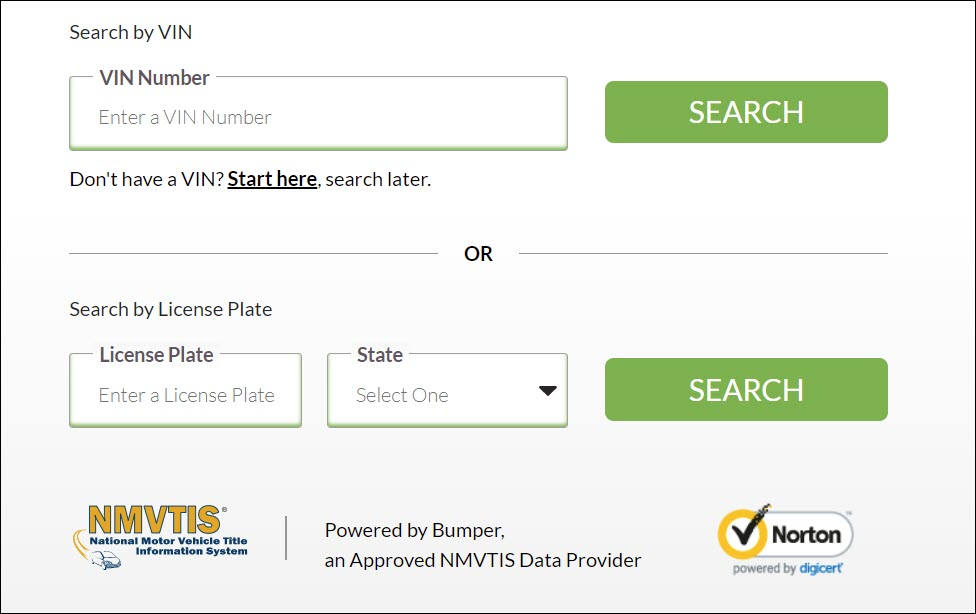 3) Wait for BeenVerified to generate the vehicle history report. You may purchase a membership plan that best fits your needs. You may get unlimited vehicle checks starting from $1.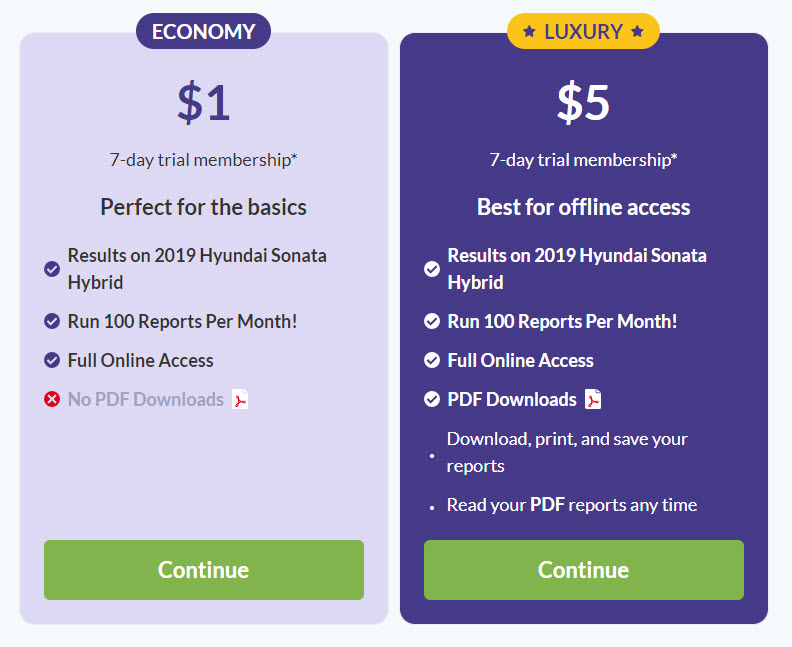 4) Open the report and use Overview navigating to whichever corner of information that you need.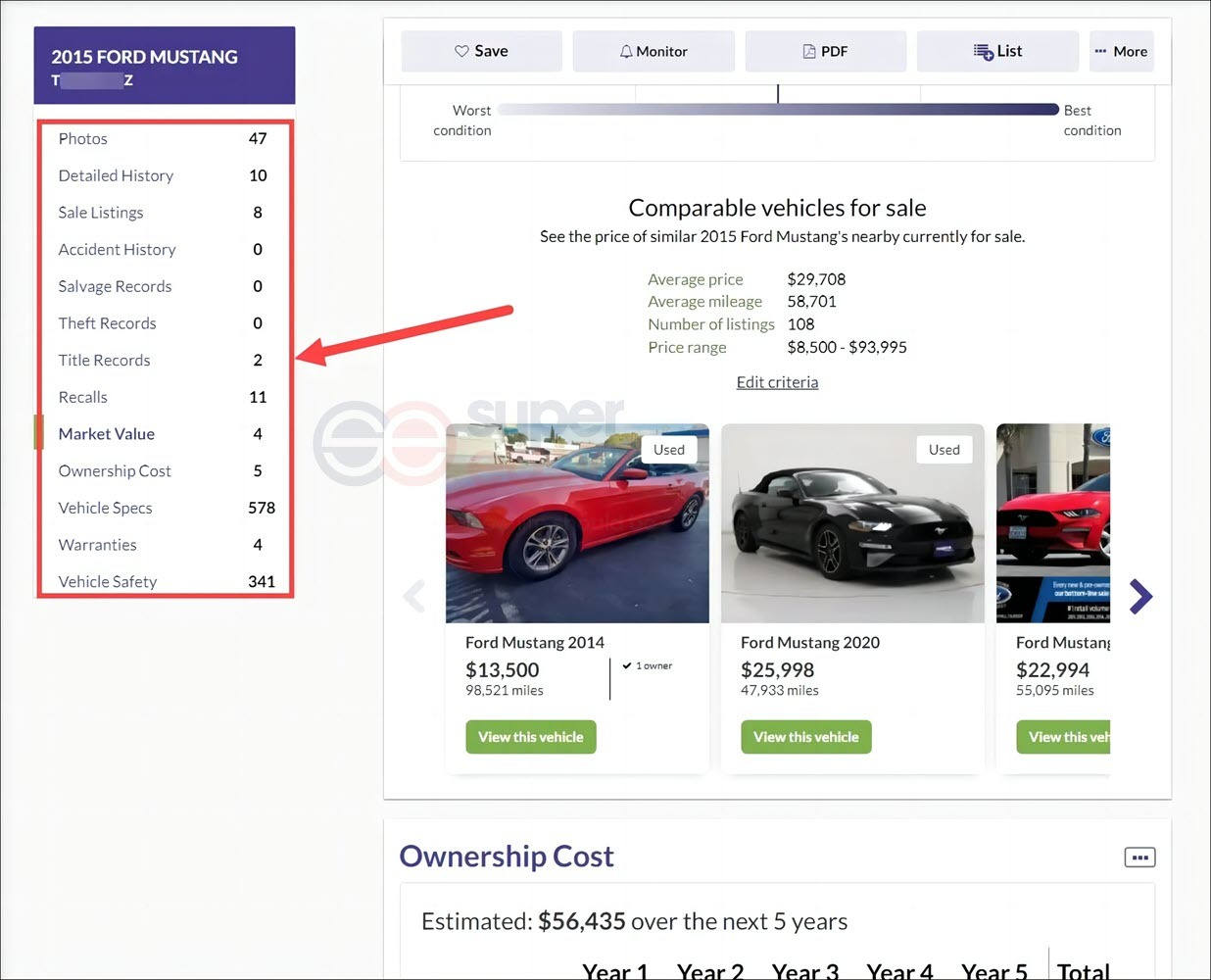 Bumper

Bumper is also a top vehicle search engine. It's an approved data provider of NMVTIS, JD Power, NHTSA and many other authentic sources. Enter the license plate and you may expect to get a detailed vehicle report over accidents, thefts, recalls, branded titles, market value analysis and so on in 15 categories. It also provides an auto trading platform with free vehicle history reports and insurance discounts.
1) Go to the vehicle search page of Bumper.
2) Enter the license plate and state and click SEARCH.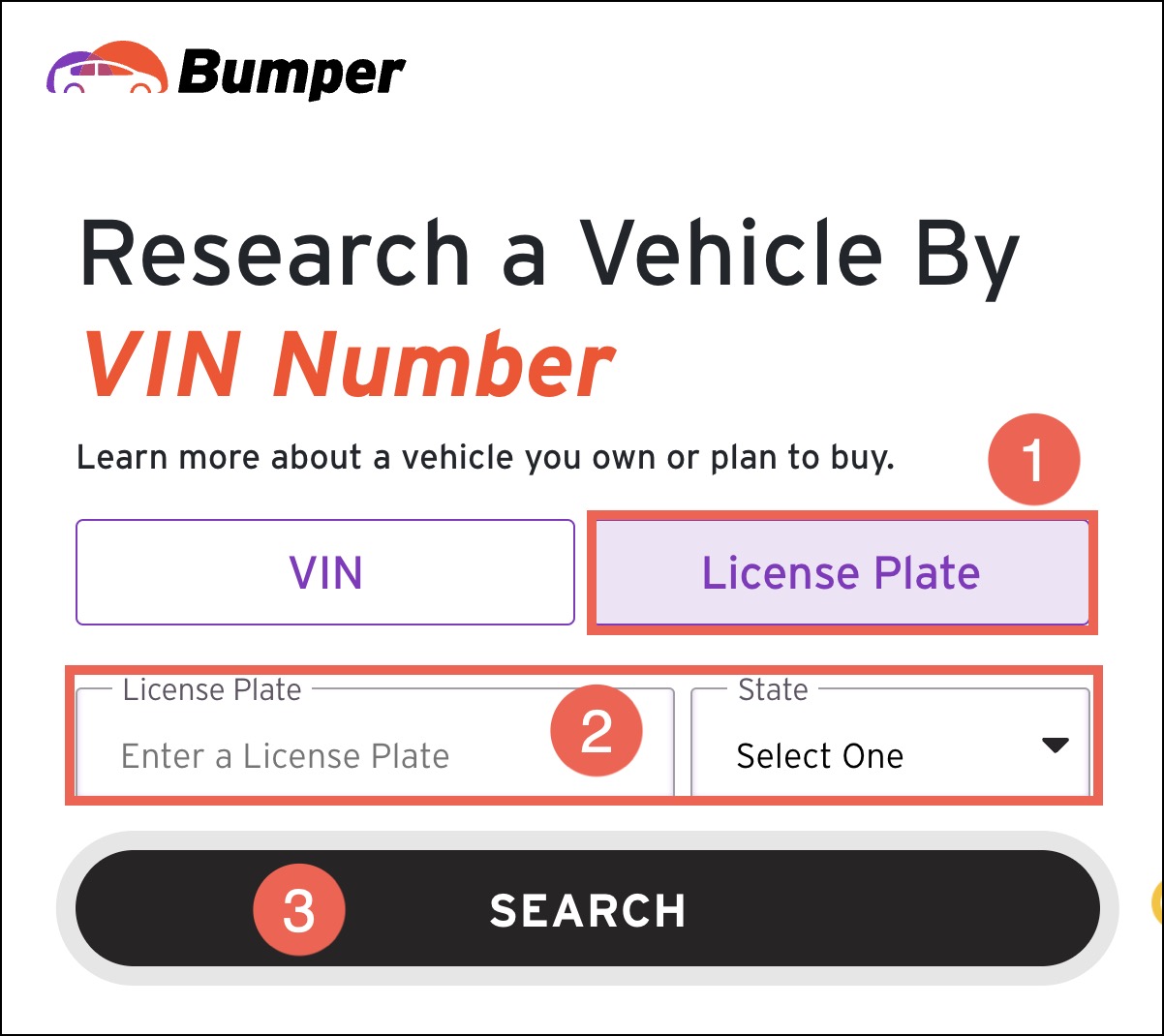 3) Wait for Bumper to scour through its data sources and prepare the report. Then you can choose a membership plan before unlock the report and the access to unlimited plate lookups.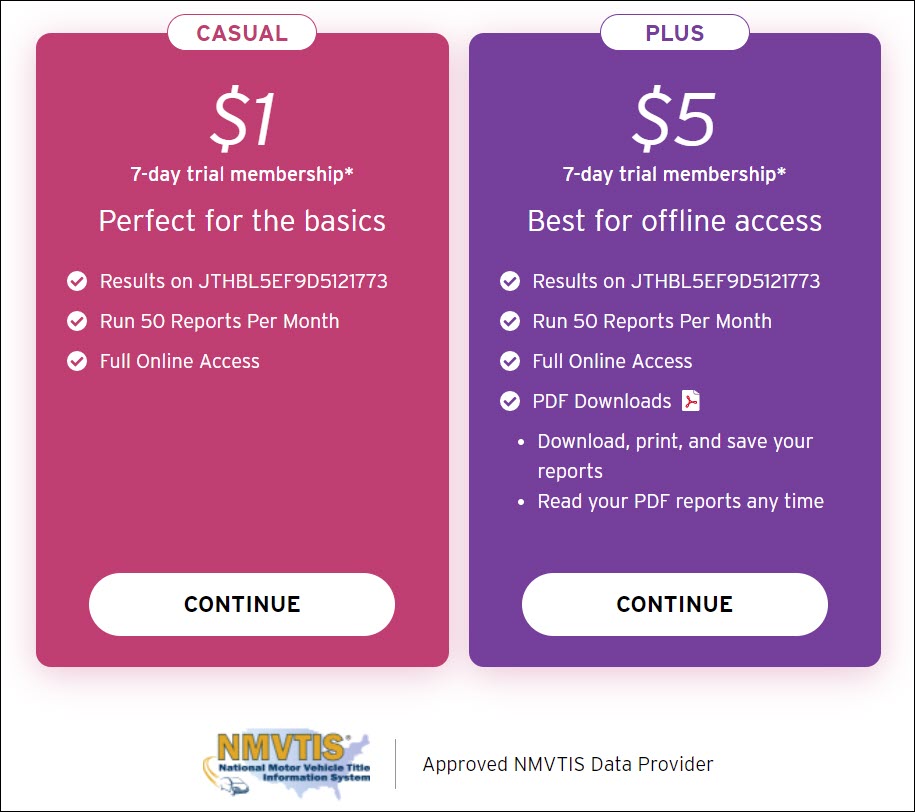 4) Open the report to see any details that you're interested in. Use the navigation with 15 aspects prepared.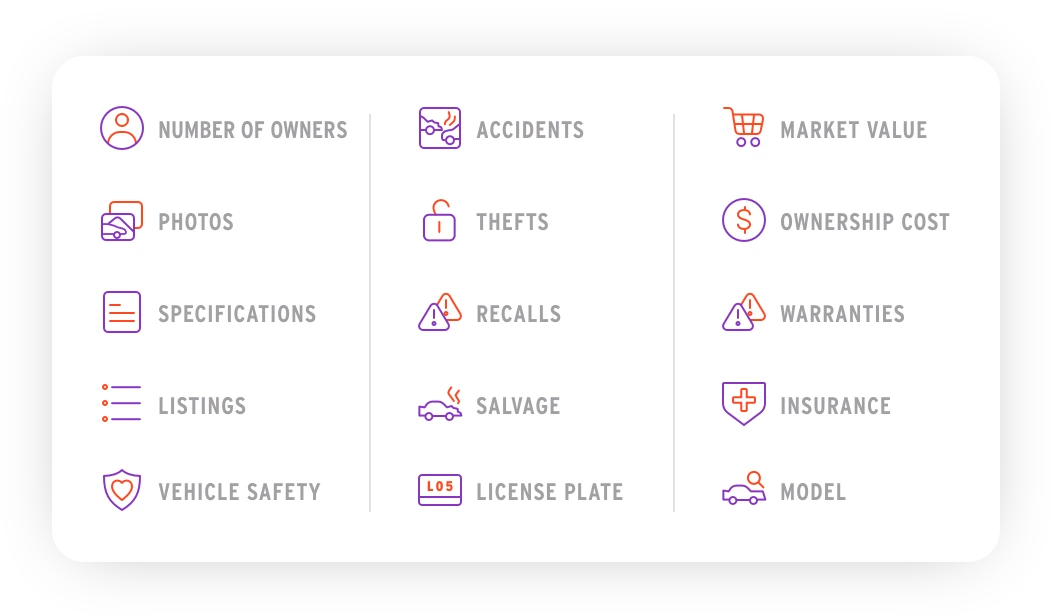 EpicVIN

EpicVIN is another famous vehicle search brand you can try. It's also NMVTIS approved and has access to 70+ top databases including DMV and NHTSA. With a plate lookup, EpicVIN can offer you the top-class details about your car's history including accidents and recalls, 46 title brands, 10 odometer checks, repairs, analysis on market value and cost, etc. It also offers a car trading place where you can purchase a car with a free vehicle history report attached.
1) Navigate to EpicVIN vehicle search page.
2) Select by US License Plate, enter the license plate and click Check Plate >.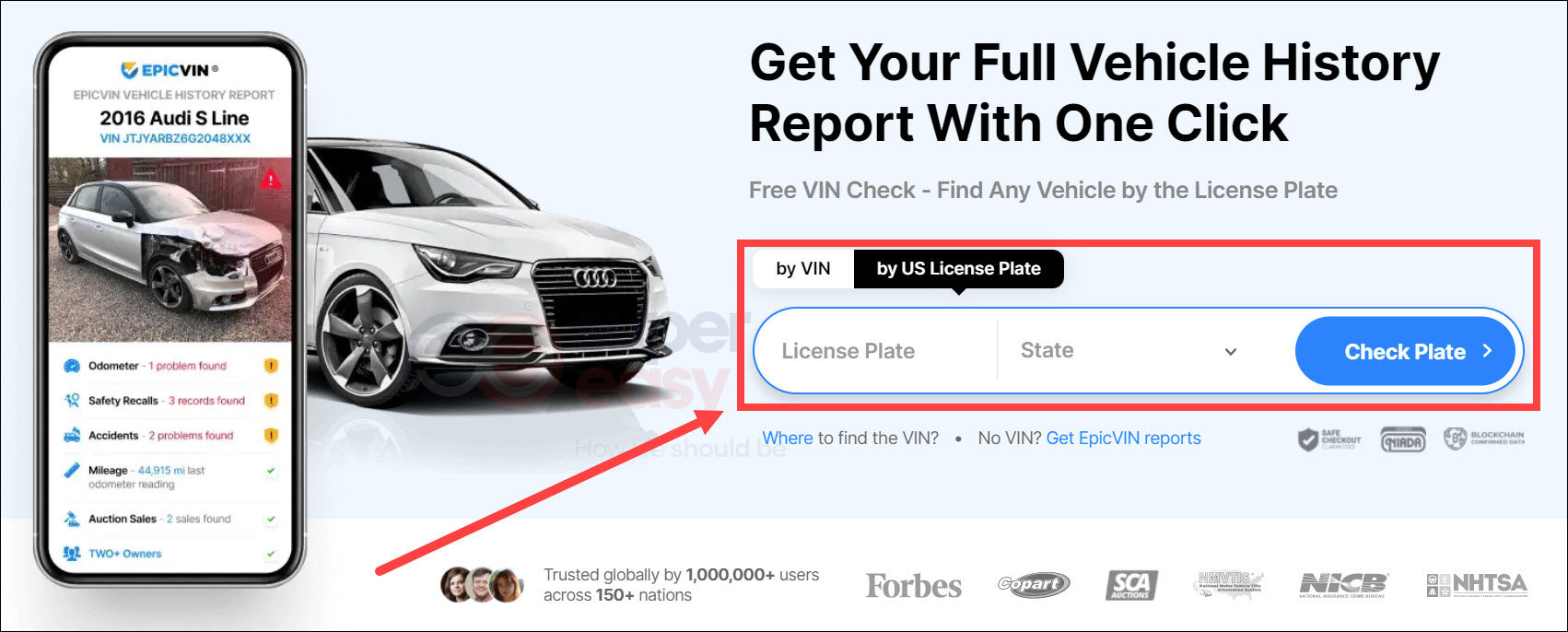 3) Wait just a few seconds and EpicVIN will get your report ready. Just purchase a plan to unlock the report and unlimited ones in the following.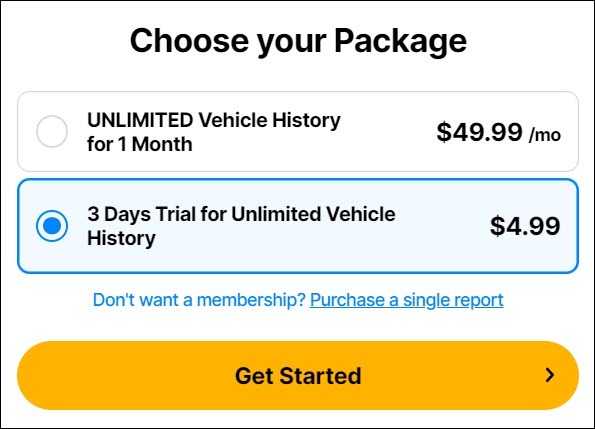 4) EpicVIN displays the report in 12 navigable parts and 3 side parts, with every details in texts, charts and photos. Scroll down for what you care about.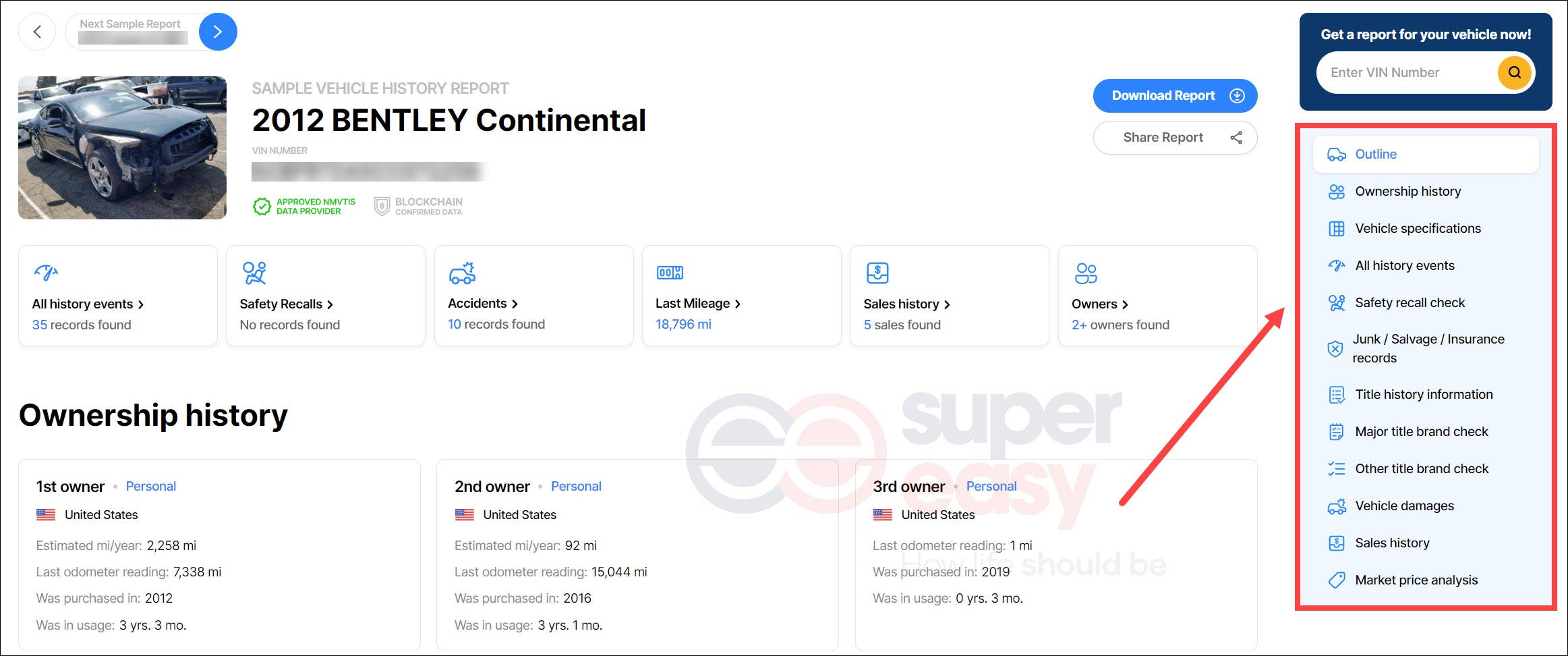 3. Use public sources
Many public sources allow you to check on certain aspect of vehicle records.
Option 1: DMV License Plate Lookup
DMV (Department of Motor Vehicles) is a state agency. It records vehicle registration info, issues driver licenses and documents records and events reported from official sources under transportation. With your license plate and some other info like the driver's name you may apply for a detailed vehicle report at your local DMV each time for about $5.
Different states have different regulations and pricing for issuing vehicle history reports. Some may only allow the drivers themselves to apply.
Option 2: VIN Check On Other Sources
But most official sources provide the easy online channel only for VIN number check. If you also have that in hand, you can try these two public sources to check on insurance related records, accidents and recalls.
– NICB for Branded Title Check
NICB (National Insurance Crime Bureau) is a nonprofit organization with a big reputation on collecting records over auto insurance related events and crimes. It features a simple tool VINCheck for looking up theft, salvage and total loss titles.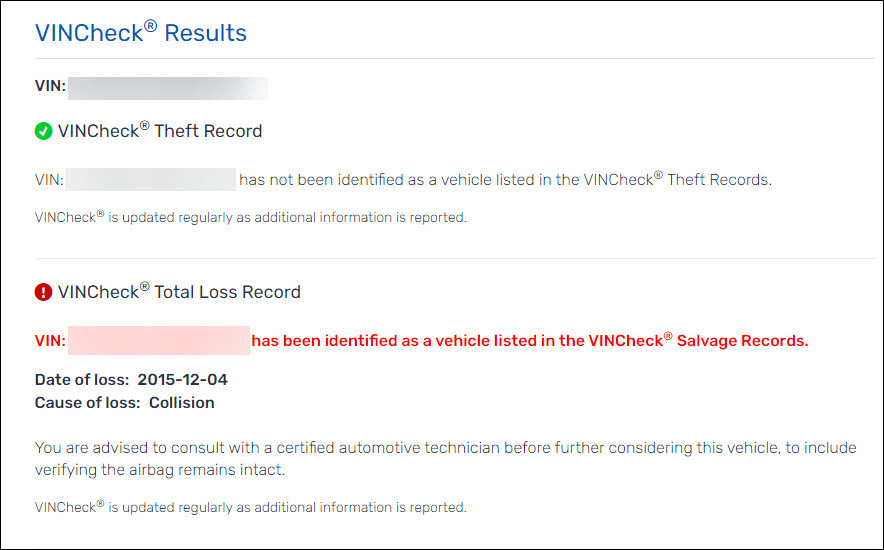 – NHTSA for Accidents & Recalls
NHTSA (National Highway Traffic Safety Administration) is a governmental source you can use to check on the safety history of a vehicle. It offer a VIN Decoder to show you the reported accidents and recalls happened to a car.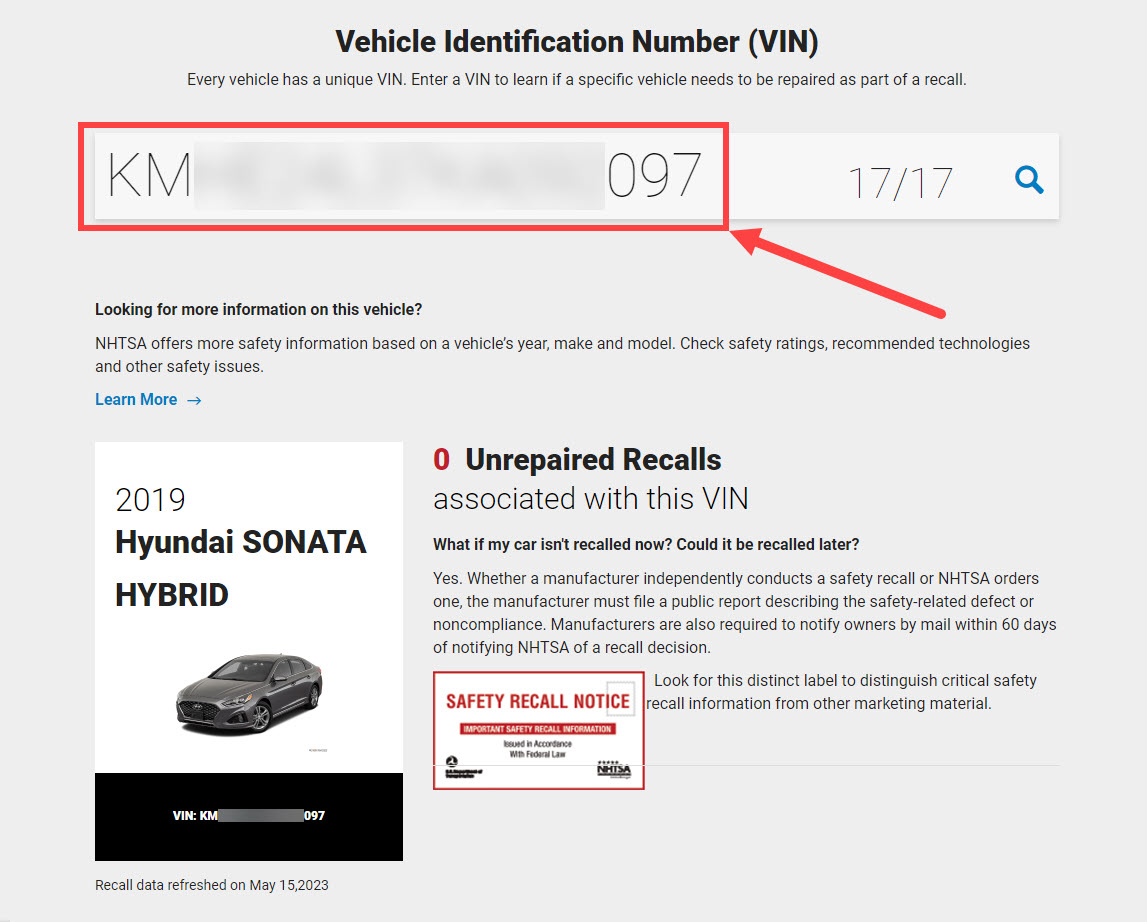 ---
That's all our tricks for you to conduct a plate lookup to reveal vehicle history. The best way to get as much information as Carfax is to use NMVTIS approved data providers like BeenVerified and Bumper. Both of them allow you to conduct plate lookups repeatedly for only $1. Hope you find this post helpful!
The methods in this article provide you with easy access to public record information, but without a guarantee for accuracy and may include links to websites not listed as a Consumer Reporting Agency (CRA). Information acquired from these bodies is illegal to be used for employment, housing, credit, and other purposes alike, according to laws such as the Fair Credit Reporting Act (FCRA). If you're not sure whether your use of our methods is appropriate, click here for details.