License Plate Lookup by State | Find Vehicle Details, Owner & History (2023)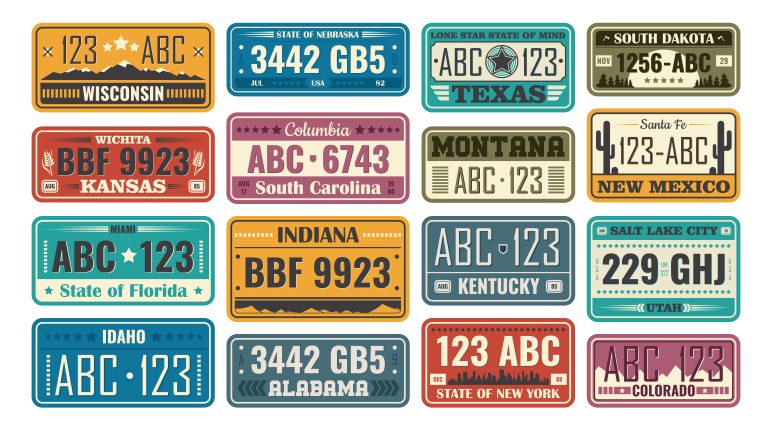 License Plate Search
Type plate number -> Select State -> Click Search

Powered by Bumper |
License plate lookups allow you to input a license plate number into a database and retrieve vehicle info associated with that plate. Searching plates in the state can be helpful in many ways. It can allow you to:
🚗 Identify a suspicious vehicle
💡 Gain more knowledge about a used car before buying it
📝 Uncover details about any vehicle you're interested in.
In this article, we'll explore two valid methods for conducting license plate lookups for vehicles registered in your state.
Read on and learn how to find vehicle info from a single plate number!
Method 1: Local DMV plate lookup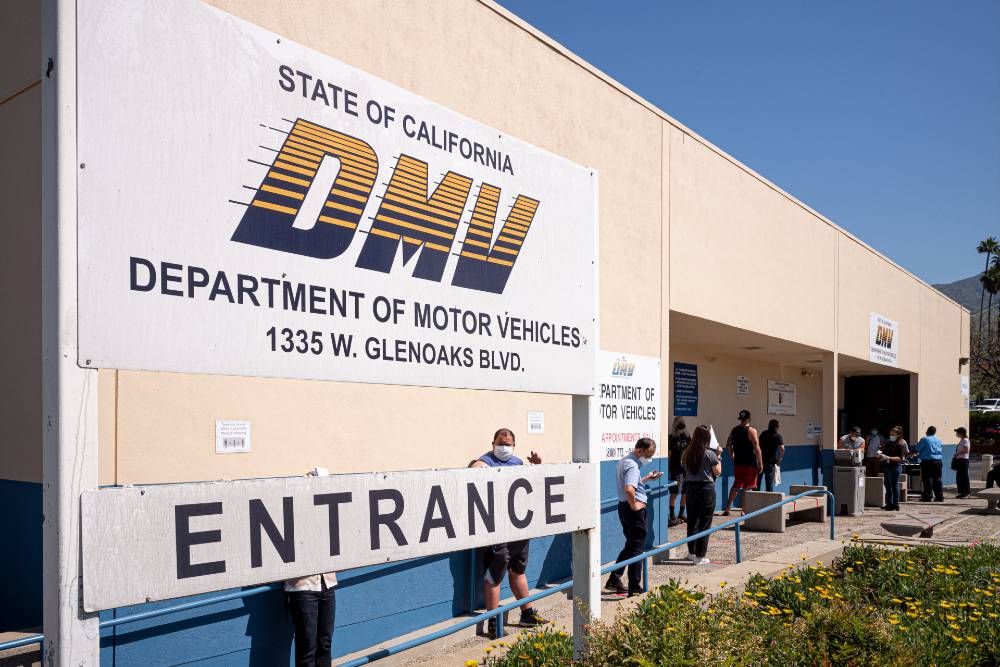 In the US, license plate records are normally maintained at the state level by DMVs (Department of Motor Vehicles). Along with plate data, you may obtain accurate info on vehicle registration, title, and ownership.
If you have a legitimate need to examine in-state plates, such as checking your own car or investigating a hit-and-run, you can:
Go to your local DMV office and inquire about getting records for a plate.
Submit an official request for state vehicle records online using proper forms.
Although lookup results and process time vary by state, checking with your DMV can be worthwhile to get detailed information directly from the source. Only that this method does involve some time and effort.
Method 2: Fast vehicle search tools
Is there a faster option? Vehicle search tools are the answer. They're services that access records from state agencies and auto industry partners on your behalf to research a plate.
Without the hassle of formal requests, a car research tool could allow you to run a plate search and get a full vehicle report containing information such as:  
✨ Specifications
✨ Accident history
✨ Title issues
✨ Vehicle safety
✨ Photos
✨ Market value
✨ Insurance
✨ Numbers of owner
Below are three recommended tool options you can consider that can produce the most precise match results.
Option 1 – BeenVerified

BeenVerified is an all-in-one people search engine that besides offering public record search and reverse phone number lookup, also offers vehicle search service.
BeenVerified has 10+ years of data expertise that can help you decode plate data by state. It gets data from state-level agencies and trusted car industry partners to help you find any undisclosed issues on a car.
What's also impressive is it uses 150+ data points to trace the vehicle you're interested in, including photos, paint code, accessories, mileage, safety features, and more.
Option 2 – Bumper

Bumper is another reliable license plate check tool you can try. It's an approved NMVTIS Data Provider that has access to vehicle data from auto agents like NMVTIS, NHTSA, and JD Power.
While Bumper is an affordable service for your state-issued plate investigation needs, it provides up-to-date and accurate vehicle history reports to help learn more about a vehicle.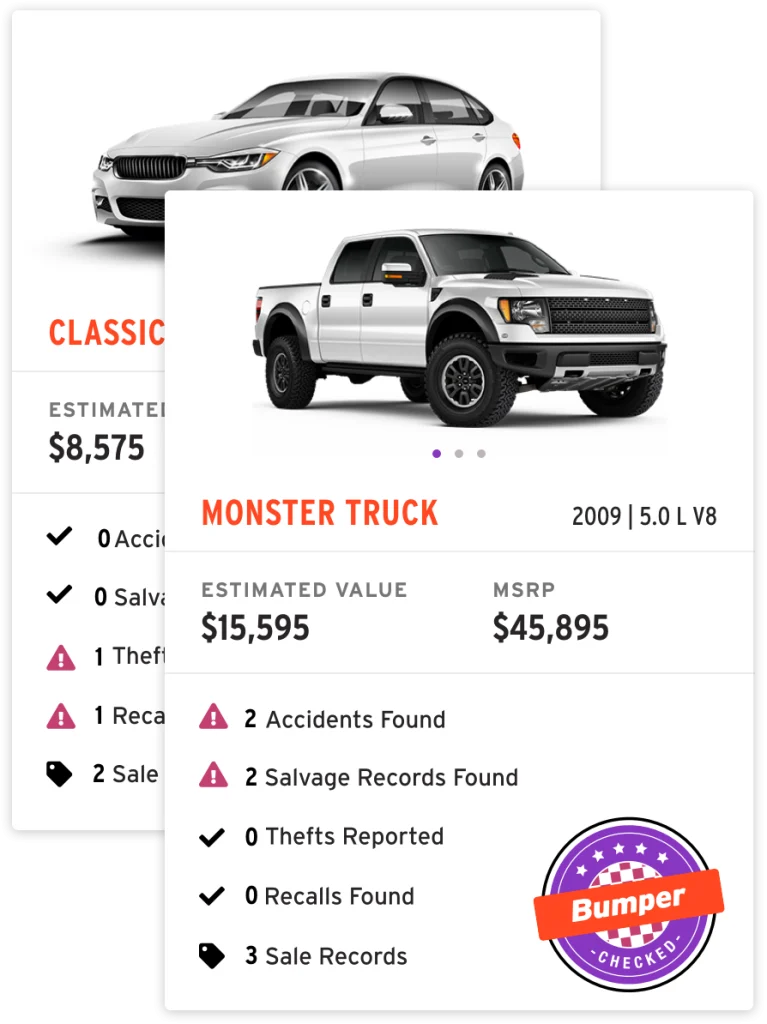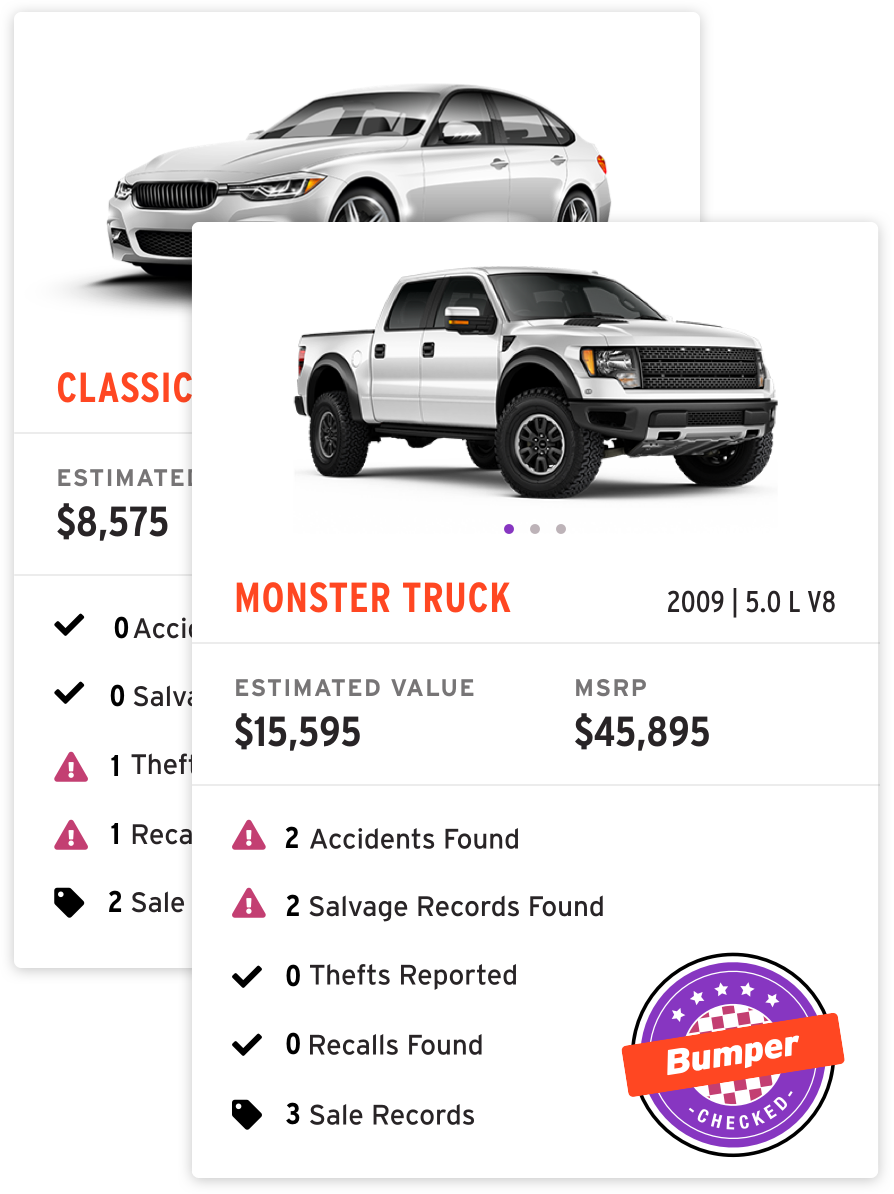 Option 3 – EpicVIN

EPICVIN is also an NMVTIS-certified provider with service of easy and straightforward car search process. Its reverse license plate lookup offers people free searches to check key data on vehicles.
If you want a full history report, you'll need to get the VIN number from the initial plate search first. Then order a VIN report which contains more helpful information related to the car.
Three steps to run a plate search with tools
Although the options mentioned above are different products with their own features, the search procedure for each is simple and similar.
Here is the BeenVerified example of the search process:
Go to BeenVerified Vehicle Search.
In the second search section, enter a license plate number, select a state from the drop-down menu, and then click SEARCH.

Wait until the results load up. When the search report is ready, set up your account. Then you'll see different sections of records linked to the state-registered license plate from the BeenVerified report.

Wrapping up
License plate lookups are most effective when you search in the state the plate is registered in. By searching state-specific databases, plate lookups can provide useful information to identify a car or investigate a particular plate when needed.
The two methods introduced in this post are both able to help you find records connected to the plate. Choosing which one really depends on you. But we'd recommend using a vehicle search tool as your go-to option, as it's more possible to save your time and energy. Hopefully, you'll find this post helpful and successfully check plates in your neck of the woods!
Featured image by pch.vector on Freepik