5 Best Carfax Alternatives | Unlimited Reports for $1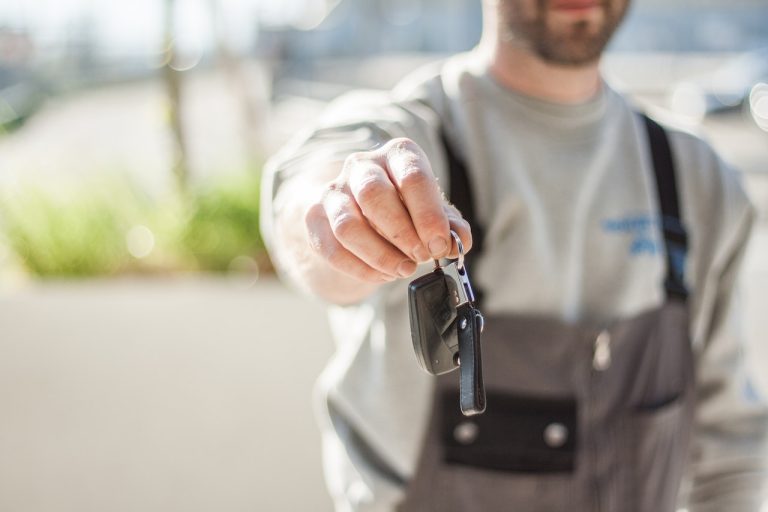 Best VIN Decoder
Enter VIN to unlock full vehicle history report
Founded in 1984, Carfax is a leading source of vehicle history reports. It boasts the most comprehensive database and gives customers a better insight into the vehicle they're going to buy. One Carfax report costs a whopping $39.99, and 3 reports for $59.99. That's relatively more expensive than similar providers. If you're on a tight budget or need to run multiple searches for comparison, Carfax isn't the best choice. For cheaper vehicle reports, here are the best Carfax alternatives to try.
5 Best Carfax Alternatives for VIN Check
We've checked several popular VIN decoders and selected 5 Carfax alternatives that offer the best value for money. They're mostly similar to Carfax but each has its own benefits and is a lot cheaper.
---
1. BeenVerified
BeenVerified is a powerful all-in-one place you can search for any kind of people, vehicle, property and contact info. By combing millions of data points from authentic sources, its VIN lookup allows you to dig deep into a given vehicle without much hassle.
The full vehicle report consists of the vehicle specification, accidents, salvage and theft records, recalls and warranties, safety ratings, ownership cost, sales listings, market value and several points of interest.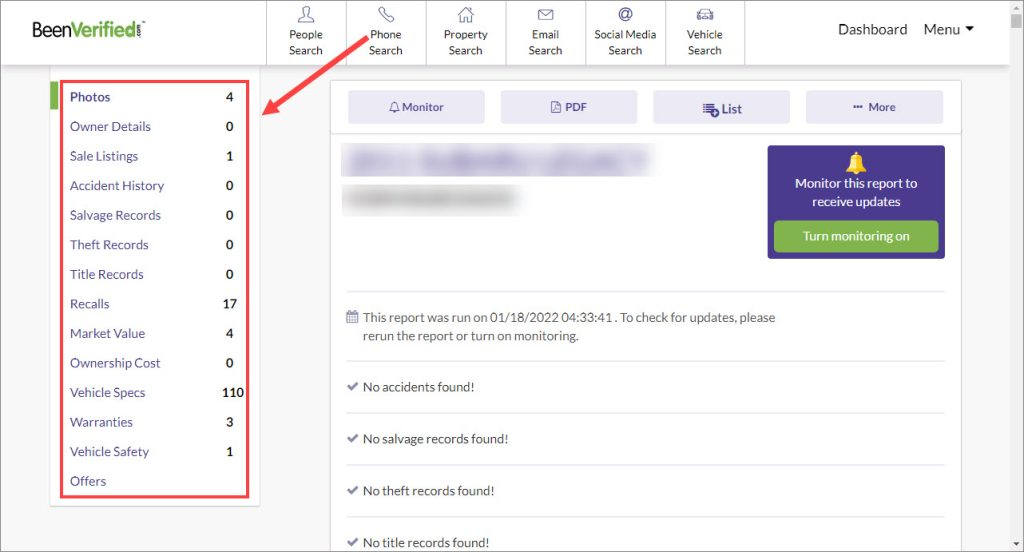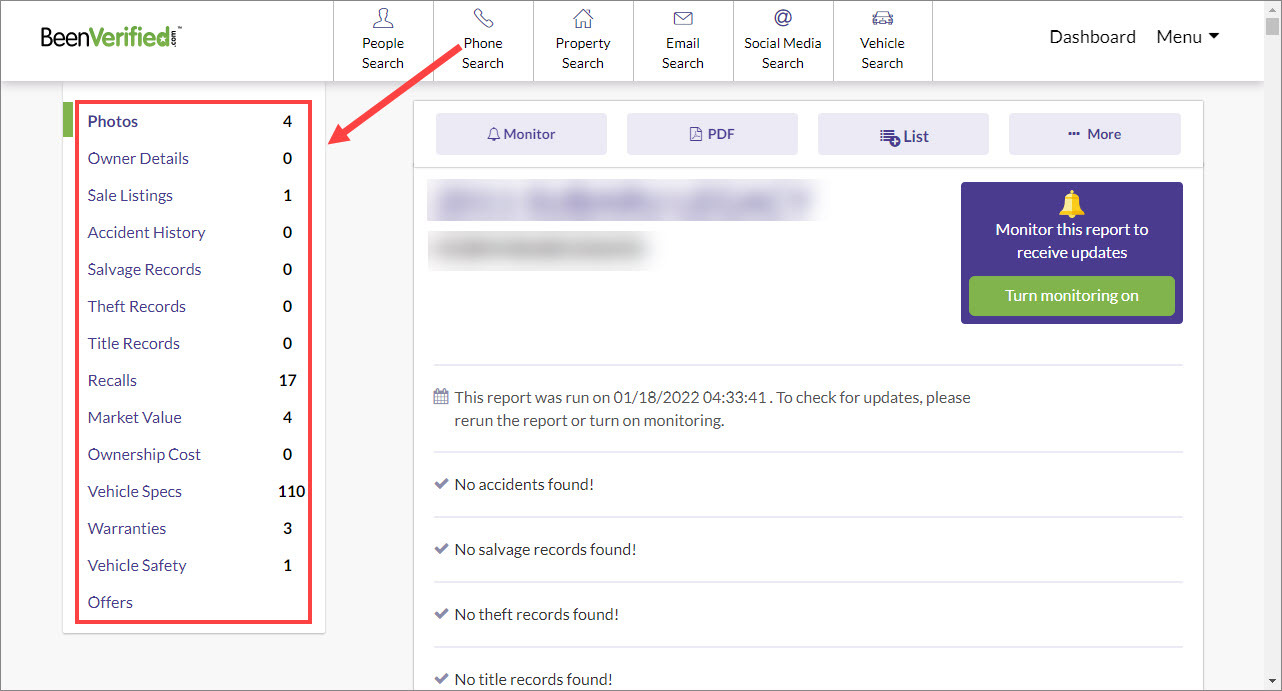 The BeenVerified subscription also comes with access to other searching tools. For example, with the name search, you could verify a seller you're dealing with, check someone's background details or even find the person you've lost contact with.
BeenVerified Name Search
Look up contact info, photos & more!
---
2. Bumper
Bumper is an online marketplace for used cars with aims to make car buying easier. It provides informative and up-to-date vehicle reports for sellers and buyers by searching with a VIN, license plate, or make and model.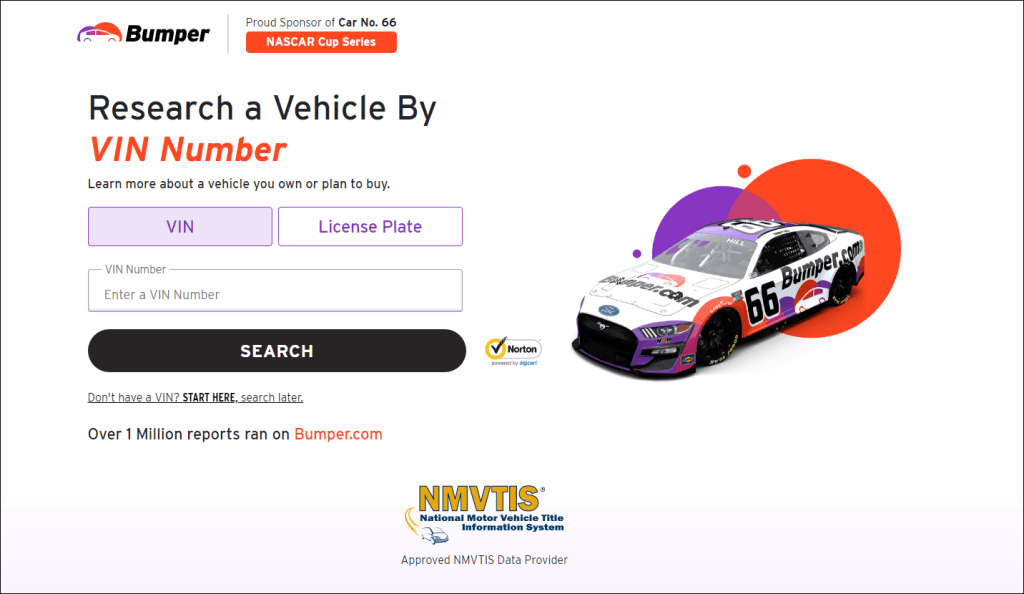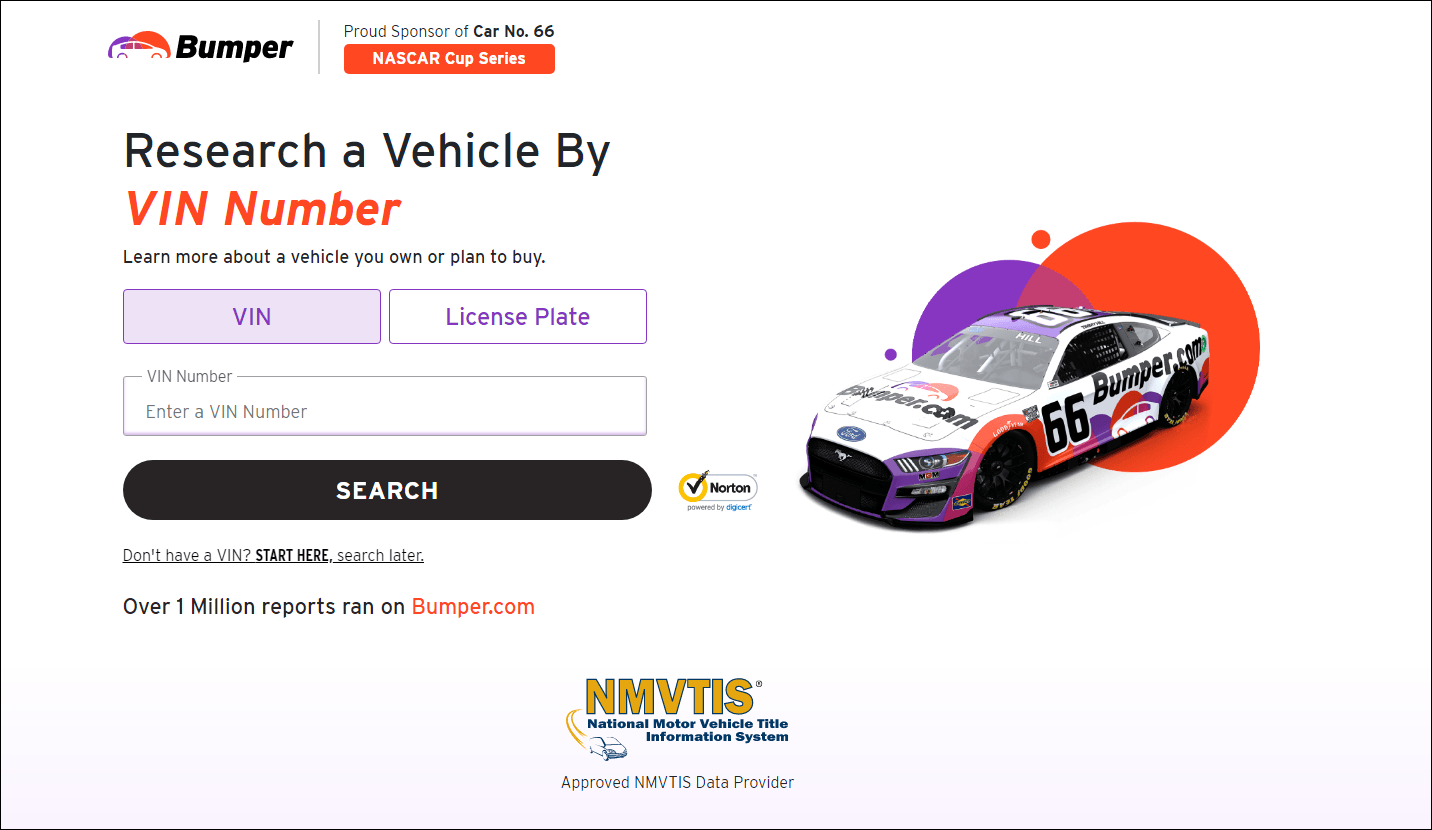 The Bumper report is extremely intuitive, displaying a plethora of information in 15 different categories. It presents all the major events of a given vehicle, including accidents, salvages, recalls, and thefts. There is also sales history and market value, which will help you know better about the vehicle's worth and negotiate a good deal.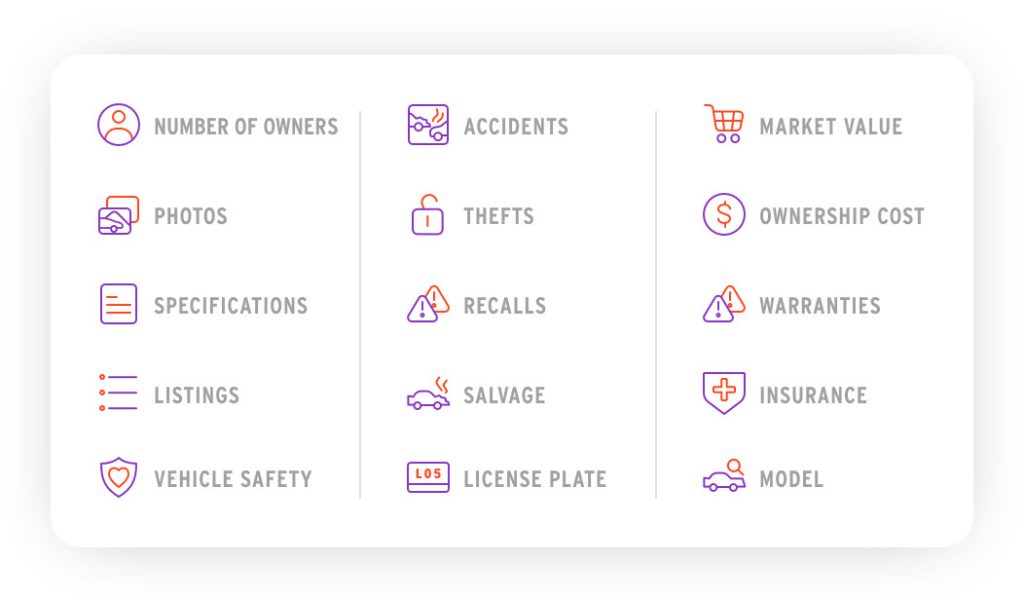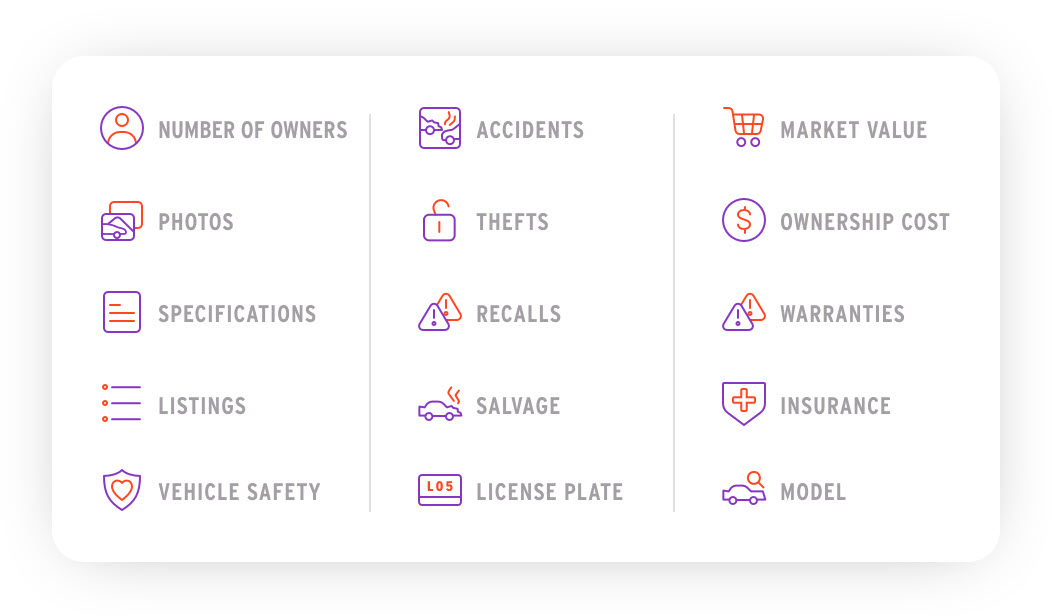 The Bumper subscription includes unlimited searches during the membership. So if you need to research multiple cars, this should be the most cost-effective solution.
---
3. EpicVIN
License Plate Lookup
Research a Vehicle by License Plate
EpicVIN is also a leading vehicle data provider approved by NMVTIS, the largest vehicle information system in the U.S. It delivers extensive and precise information such as vehicle titles, specifications, sales, accidents, thefts, and so forth.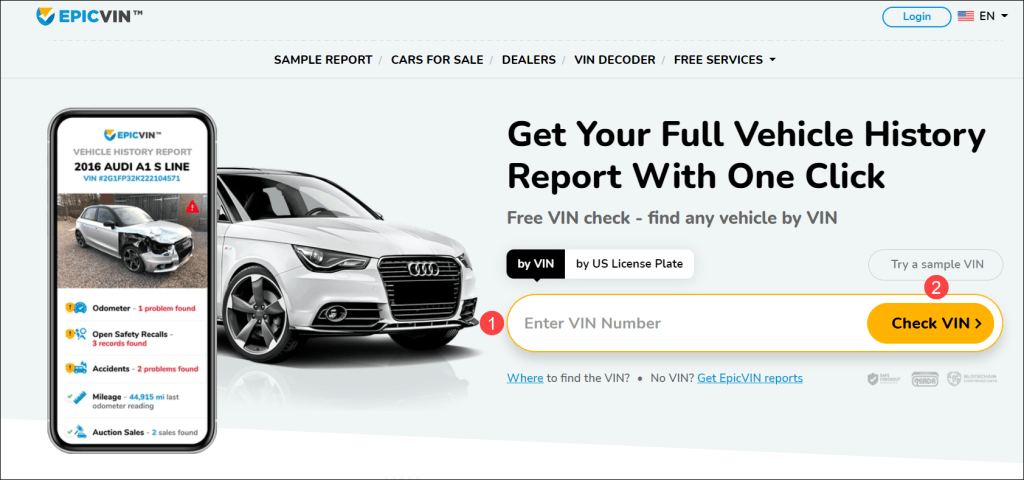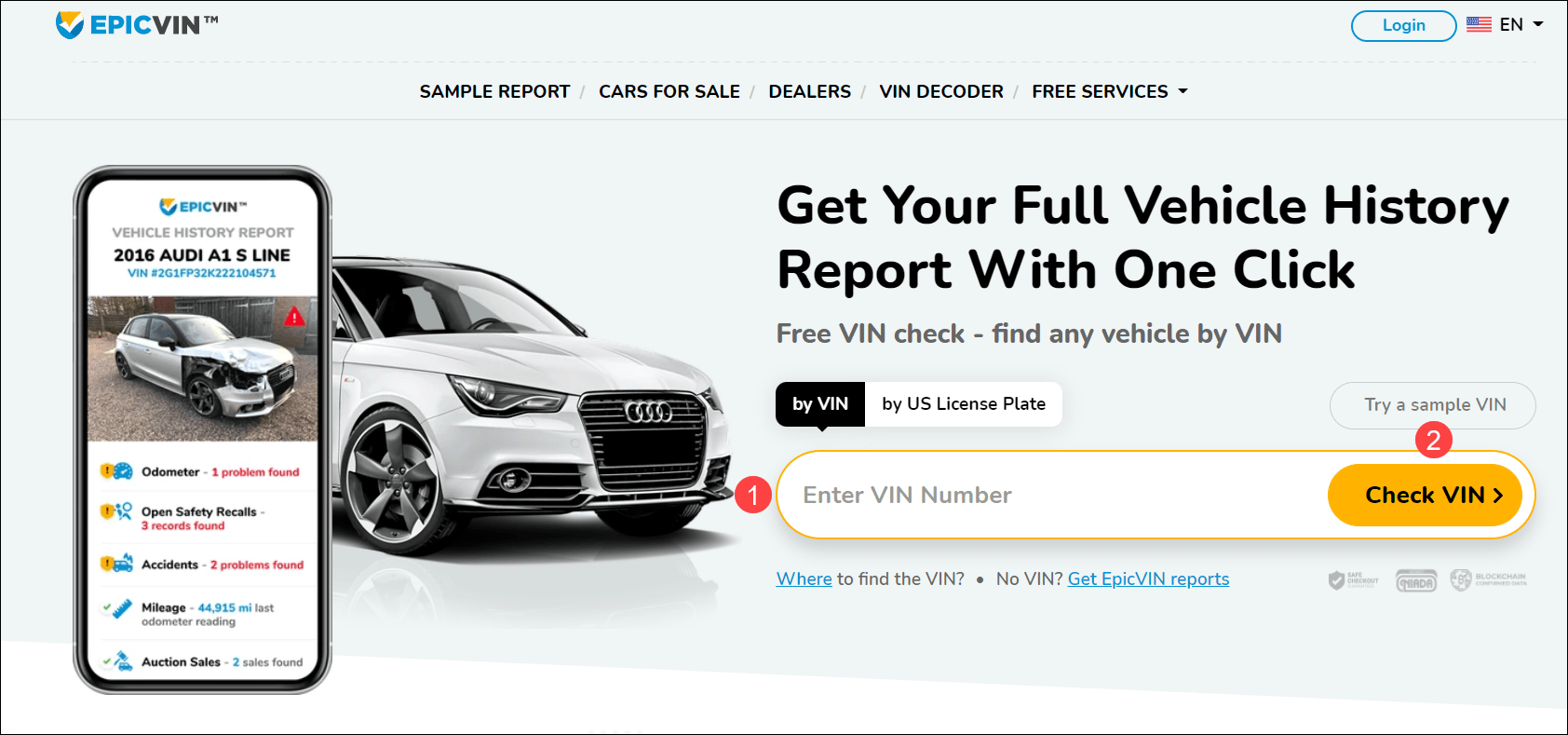 Once you input a VIN or license plate, it will go through the 40 million vehicle documents and organize a neat report for you. The scanning process is pretty fast. You should see voluminous information divided into several sections, covering odometer readings, past owners, damages, accidents, recalls, and title status.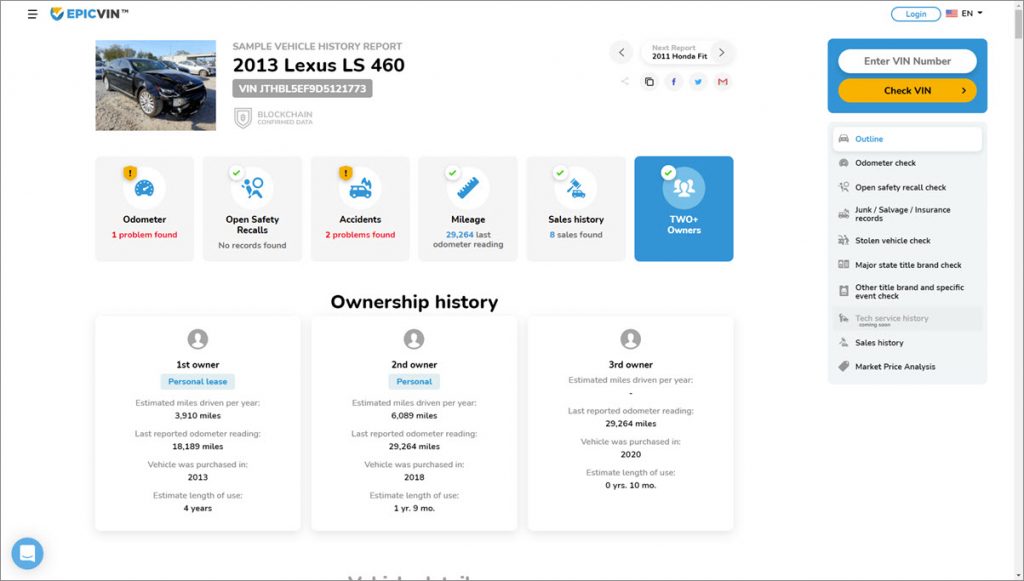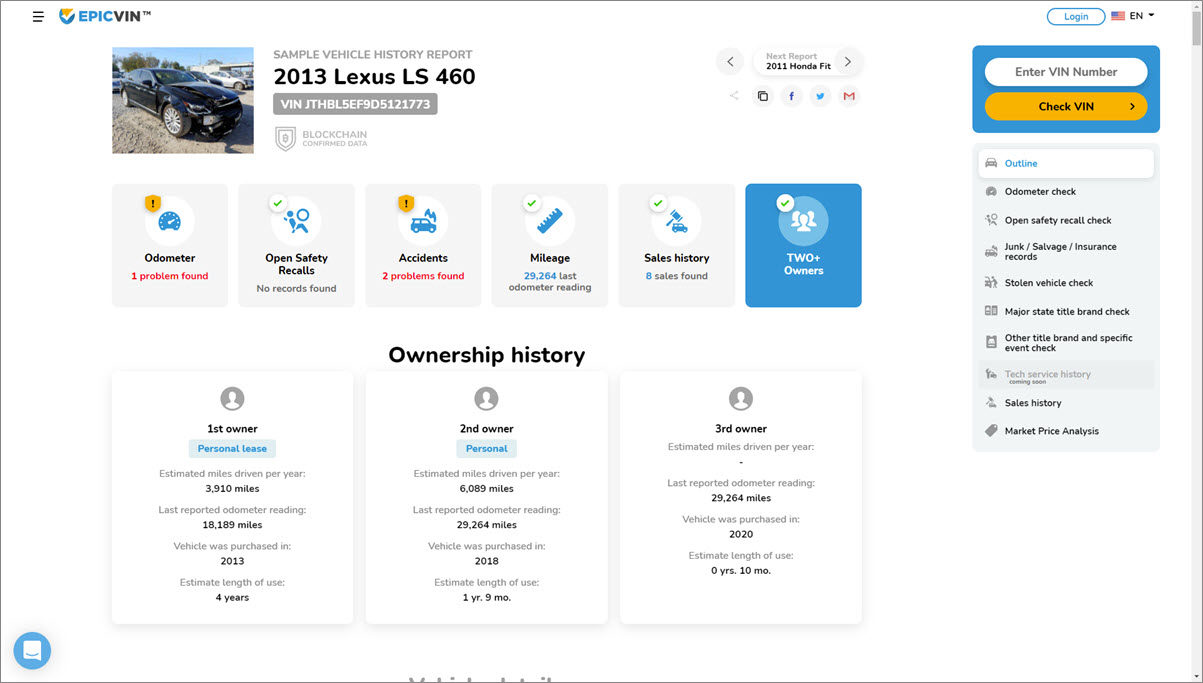 ---
4. AutoCheck
Powered by Experian, AutoCheck is a trustworthy VIN lookup service that offers full-scale vehicle history reports. These vital information will help you make right purchasing decisions and avoid potential risk of road safety.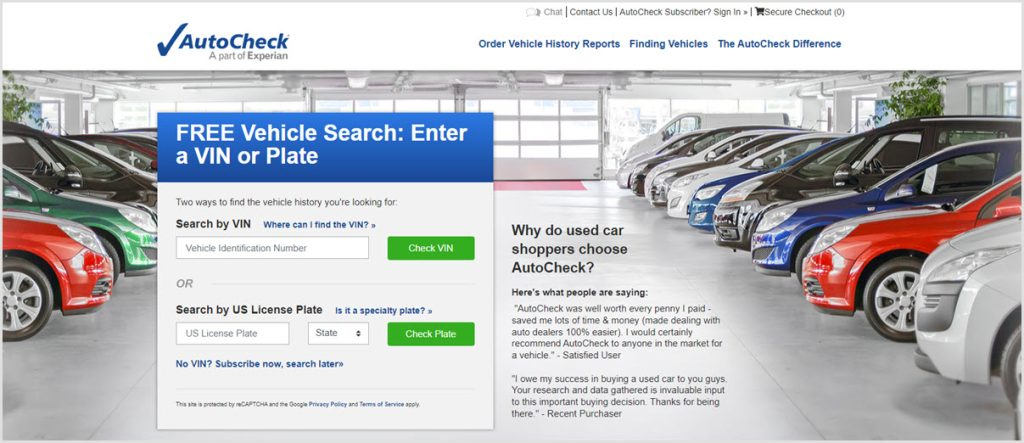 Upon entering a VIN or US license plate, it'll show you the vehicle's title brand, accident records, damage events and odometer readings. Maintenance and service records as well as sales-related info are not available.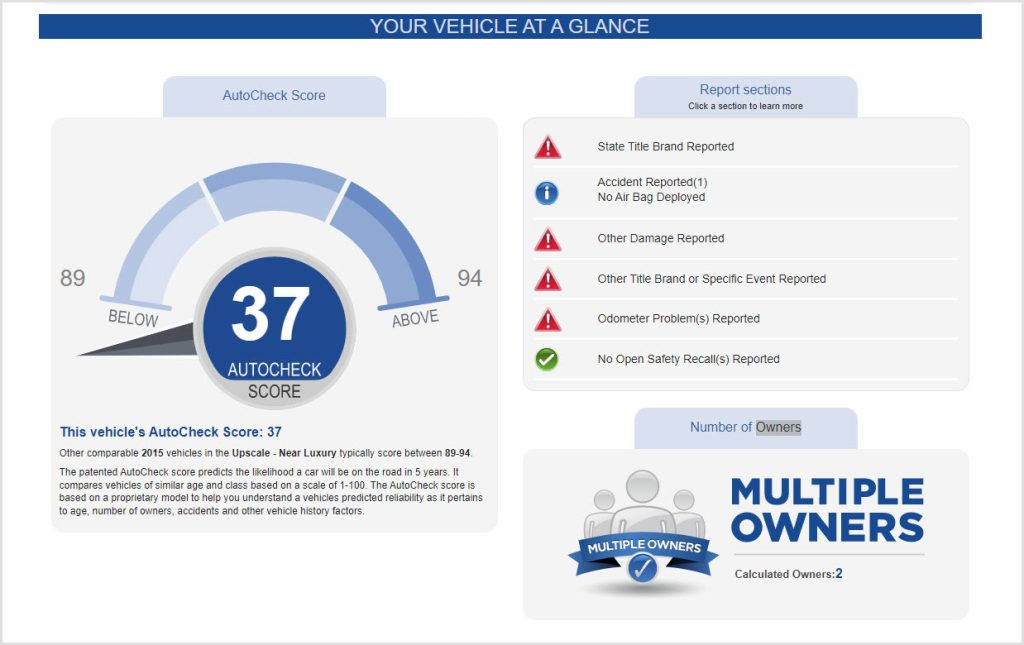 Beyond just regular types of data, AutoCheck features a unique free score system. Taking various factors into consideration, such as the vehicle's manufacture age, mileage, accidents and so on, it assesses the predicted reliability of a vehicle on a rating scale of 1 – 100. That's quite helpful for you to compare vehicles of similar age and class quickly.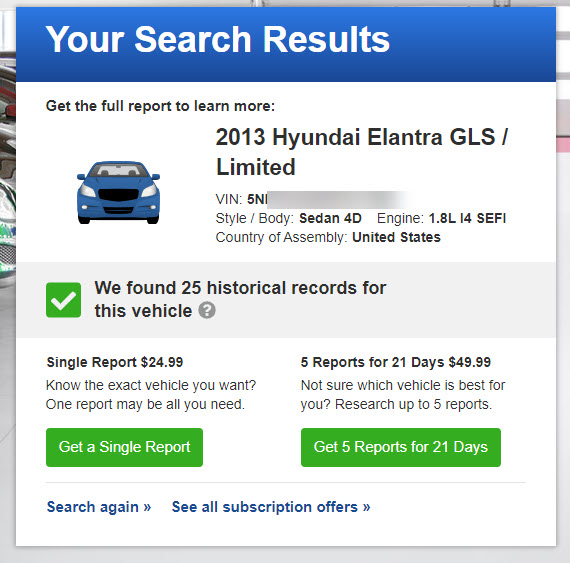 ---
5. VINCheck
NICB's VINCheck is a free resource available to the public. Supported by NICB (National Insurance Crime Bureau), it enables anyone to check a vehicle by VIN and determine if it's reported as stolen or reported as salvaged.
On the NICB VINCheck page, simply type in the VIN number you want to check. Within seconds, it will reveal the vehicle's theft and total loss records if it has been reported by the participating NICB member insurance companies. Free tools, however, have llimitations. It only shows basic information, and for the same IP address, you could only run 5 searches in 24 hours.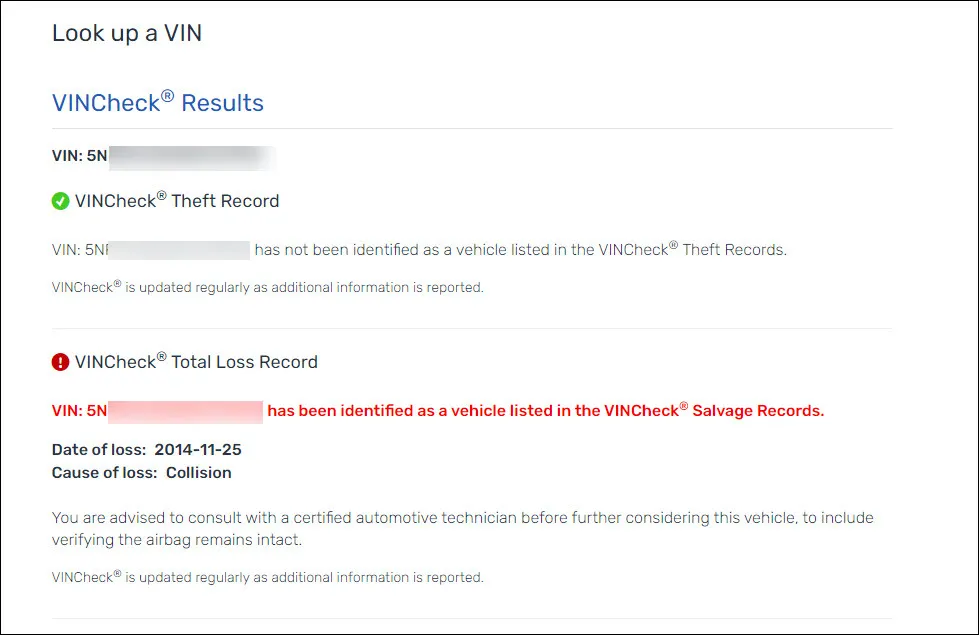 ---
It's recommended you get a detailed history report of your desired car before paying. But note that a clean vehicle history report may not indicate a car is good enough. It won't reflect some unreported damages or minor incidents. If Carfax doesn't yield what you need, or if you prefer to have a VIN checked at less cost, use a comparable & affordable Carfax alternative like Bumper or EpicVIN.
Have more ideas or questions or vehicle reporting? Feel free to leave a comment below.