NICB License Plate Check | Car Titles, Accidents & Theft Check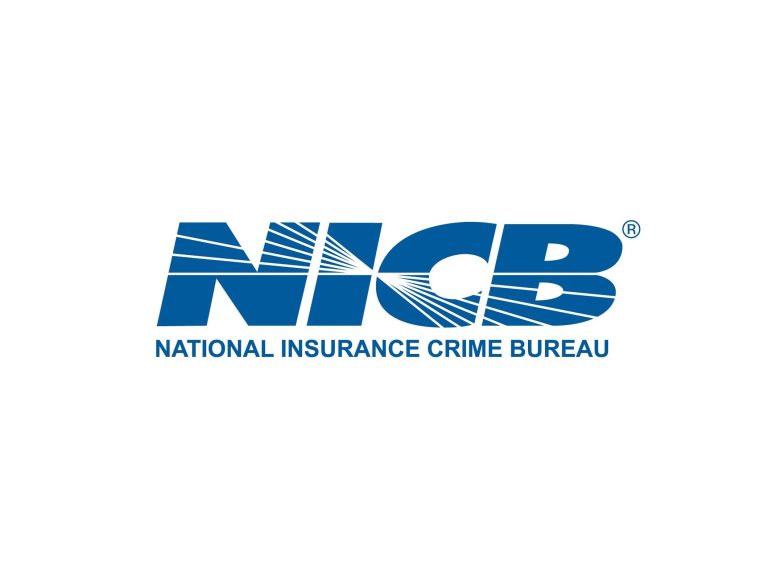 License Plate Check
Enter License Plate and Get Detailed NICB Vehicle History
The National Insurance Crime Bureau (NICB) provides VINCheck, a free search tool to help potential used car buyers verify if a vehicle has been reported as stolen, salvaged, or involved in any reported accidents. If you don't have the VIN but want to know the same information, you can perform an NICB license plate check, and we'll explain how in this post.
How to run an NICB license plate check?
As you might have noticed, NICB does not support license plate checks. To use its NICB VINCheck service, you'll need to provide the VIN of the target vehicle before you can get the reported theft and total loss record of the vehicle.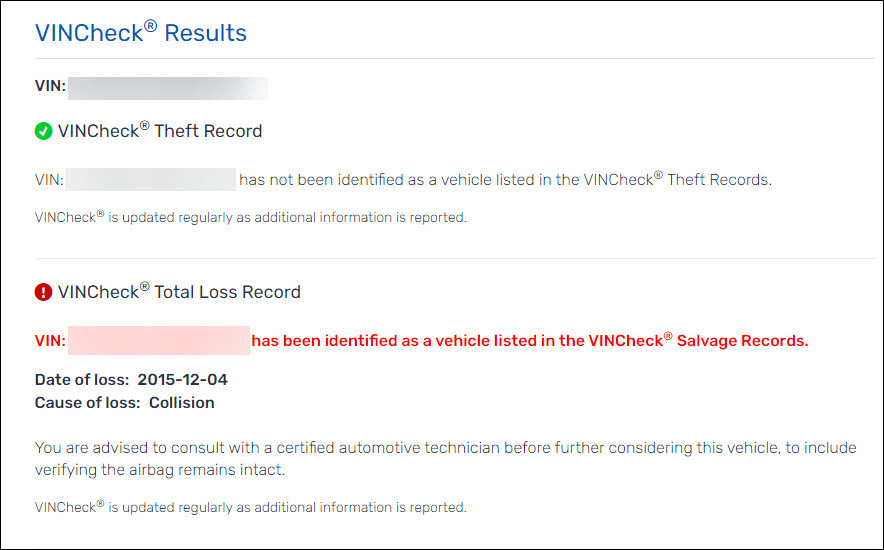 If you'd like more information, NICB will direct you to other NMVTIS-approved data providers that also source data from NICB, and you can find further details that may include past sales listings, odometer readings, and title records there. Luckily, they support lookups not only by VIN but by license plate.
License plate check tools that source data from NICB
If you don't have access to the VIN but need information about the target vehicle, the fastest way is to run a license plate check on professional search sites, like BeenVerified, Bumper, and EpicVIN.
The three are all NMVTIS-approved platforms and collect data from state-level government agencies and insurance providers, including NICB. Read on to find out how to use them.
1. BeenVerified
BeenVerified is a strong vehicle search tool powered by an NMVTIS-approved data provider. With access to various data sources like government agencies and auto industry partners, it can retrieve all the available information associated with a specific vehicle. In its reports, you may find accident & theft records, recalls, titles, detailed history, and more.
Go to BeenVerified.
Enter the license plate number and state, and click SEARCH.

Wait as BeenVerified runs the search and compiles a report.
On the report page, you'll see a navigation bar on the left to help you easily access the section that you're interested in. For example, the Theft Records section.

Note that BeenVerified is a subscription-based service and you'll need to purchase a membership plan to view the report.
BeenVerified is also providing people search services like phone number / username / email address / name searches. With one subscription, you can access all of the search features.
2. Bumper
Bumper is an Approved NMVTIS (National Motor Vehicle Title Information System) Data Provider. Like BeenVerified, it's a leading vehicle search tool that gathers information from numerous sources, including government authorities, insurance providers, and more. Apart from theft & accident history, it can also show you title records, odometer readings, and more. Here's how to use it.
Go to Bumper.com.
Select License Plate, enter the number and state, then click SEARCH.

Wait for Bumper to check through its database. Then it'll give you a report that may contain everything it can find that is linked to the vehicle, including recalls, odometer readings, title records, and more. Note that Bumper is also a paid service.

3. EpicVIN
EpicVIN is also an NMVTIS-powered vehicle data provider. With access to over 350 million data records from reliable resources, it can provide you with genuine information like warranty details, recalls, odometer readings, theft records, hidden damages, and more. And that can help you get a comprehensive view of the vehicle.
Navigate to the EpicVIN page.
Select by US License Plate, enter the number, and click Check Plate.

Wait as EpicVIN finds the information related to the plate number. Then it'll present you with a report containing everything it can find about the vehicle.

You may also want to know…
Where can you find reliable license plate check services?
To evaluate whether a license plate lookup service can return relatively reliable results, we recommend you consider the following factors: customer reviews, data sources, pricing, official endorsement, and more. Also, you can refer to the NMVTIS's page of approved data providers.
Are there any free license plate decoders?
Yes, some platforms do offer free license plate lookup. For example, Google Search, EpicVIN (basic info), online appraisers like Carvana, and more. However, free license plate decoders typically offer limited information and services that provide comprehensive details are mostly paid ones.
Final thoughts
Now we've explained three simple ways to run an NICB license plate check. Note that a VIN lookup may bring relatively more reliable information than a license plate check because it's the VIN that builds up the true identity of a vehicle. However, neither of them should take the place of a thorough mechanical inspection by professionals before you make any purchasing decisions. We hope you find the post helpful!
The methods in this article provide you with easy access to public record information, but without a guarantee for accuracy and may include links to websites not listed as a Consumer Reporting Agency (CRA). Information acquired from these bodies is illegal to be used for employment, housing, credit, and other purposes alike, according to laws such as the Fair Credit Reporting Act (FCRA). If you're not sure whether your use of our methods is appropriate, click here for details.