How To Trace Image Online – Find Name, Address, Social Media, etc.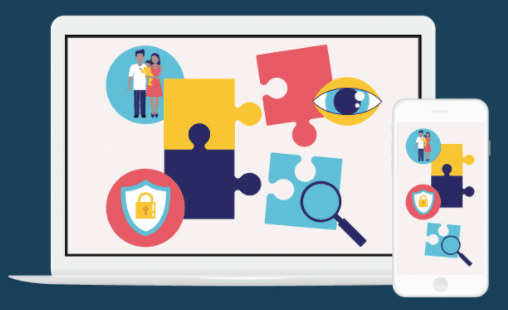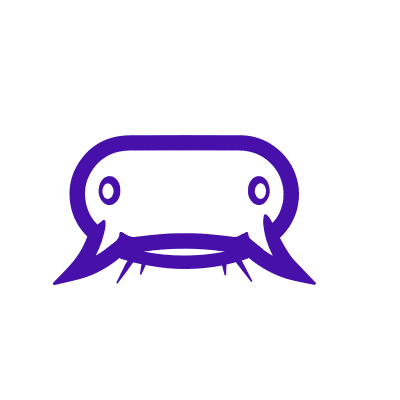 Online Image Tracker
Upload Image To Get Owner's Name, Address & More.
For designers, editors and artists, there's a high demand for tracing images online so to find the sources for referencing. And it's even better to find the creators' contact info and social media so that we may establish a long-term cooperation with them. Then what's the most efficient method to trace an image online? Read on for the detailed guide I prepared for you.
1. Find Owner Details With Image Finder
No matter the image you're searching is a portrait photo or a random artwork, image finders can be your top solution. They usually have well-trained algorithm for image identification and provide more customized functions covering various kinds of image search needs.
Option 1 – Social Catfish
Social Catfish is a famous image finder tracing specially the related personal data to the image, like the owner's contact info, public records and social media profiles. The results get prepared in just minutes, saving you lots of efforts.
1) Go to Social Catfish Reverse Image Search.
2) Click Browse and upload image here to upload your picture, then click SEARCH.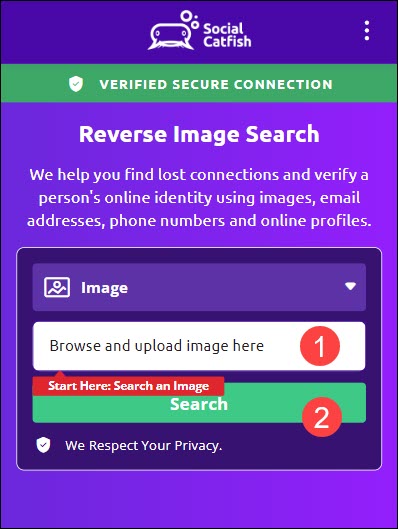 3) Wait a while for Social Catfish to compare the photo to the 200 billions of data in its database. Once it locates the match, you would get direct links to the source. Moreover, Social Catfish offers you two ways of tracing the image: Full Image or Face Matches.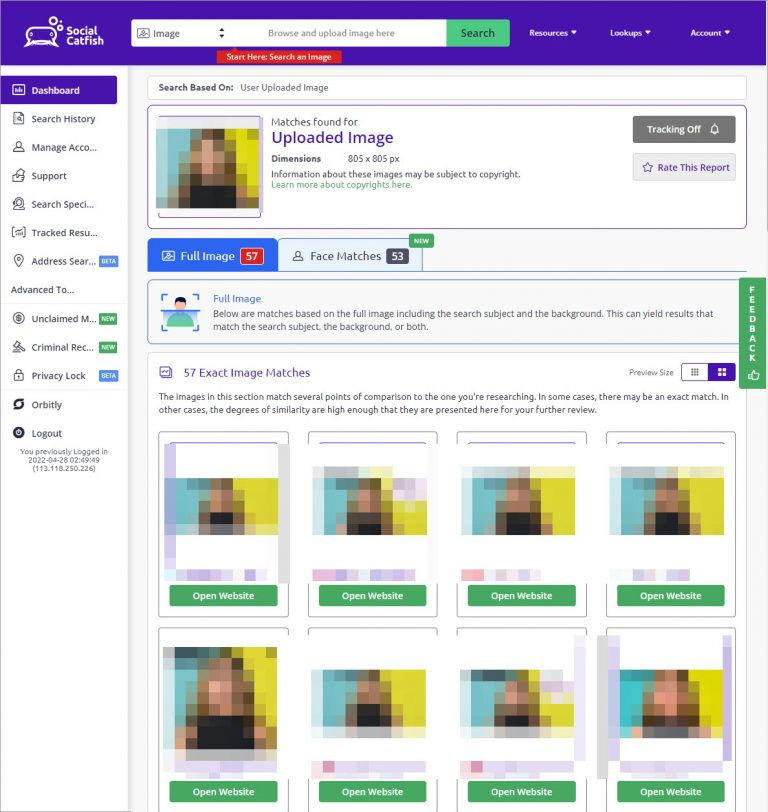 4) If you want to explore deeper about the matching owner, you may click and open their personal report for details like their name, address, phone number, email and specific digital footprints.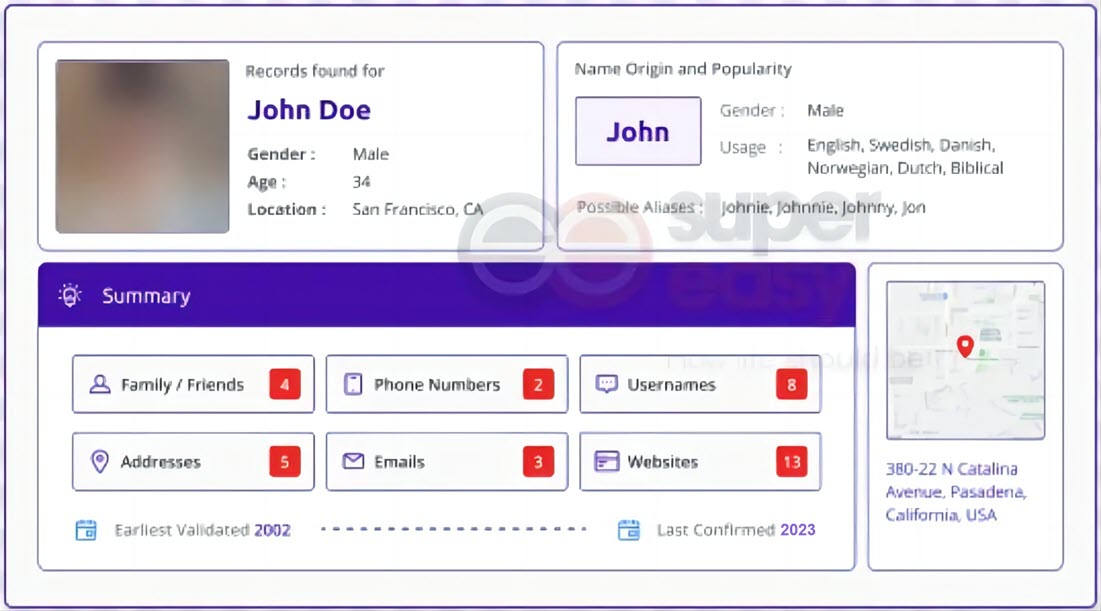 Option 2 – TinEye
TinEye is a free image finder with a huge index of over 6 billion images online. And it can be added to your browser as an extension, which is convenient to use.
Visit the homepage and choose a way to upload your source image: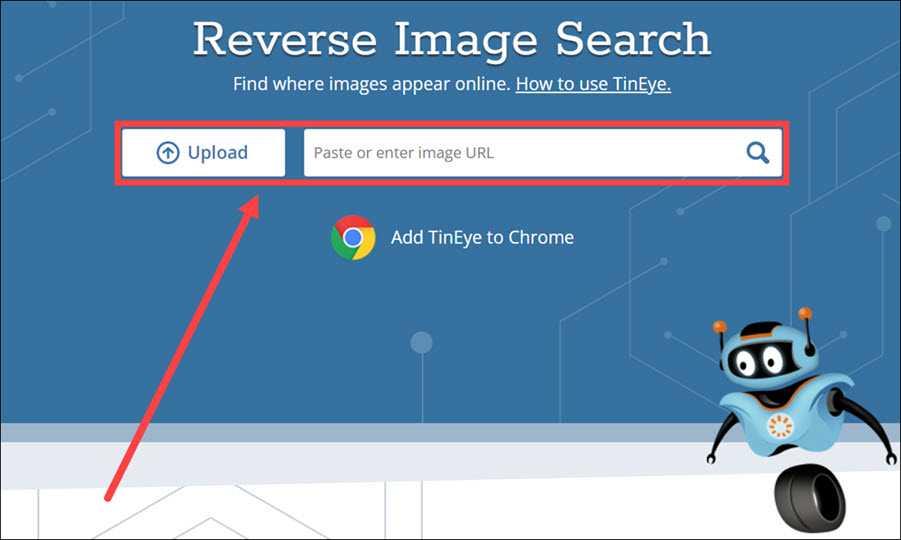 Click Upload to browse for the image saved on your device
Or enter the image link in the search box and click the magnifier icon to search for an online picture
Apart from the easy search steps, TinEye has developed more professional products aiming at more detailed needs in the field of image search. And they fit especially for large scale and business use. See if the solutions meet your needs:
| | |
| --- | --- |
| MatchEngine | The feature is to detect if your image collection has duplicated and modified images. You upload the source image and then the one for detection. It would tell you if they match with each other in seconds. This feature is scalable. |
| TinEye API | Not only can you use TinEye on your browser, but you may enable the reverse image search function on your own applications as well. |
| TinEye Alerts | If you're tracing images online for scouring cheaters who used your pictures without consent or credits, this feature can help you do a daily detection across the web automatically. |
| WineEngine | Search for a certain wine or beer product? Even if the label is blurred or uncaptured in your photo, TinEye can still manage to locate the target product info from its rich photo index. |
| MobileEngine | It features an augmented reality API, allowing you to search for related information around any object in real-time through the cellphone camera. |
| MulticolorEngine | Upload an image here and TinEye would extract the exact colors from it with their codes. |
2. Use A Versatile Search Engine
Some versatile search engines like Google and Bing have the reverse image search function. They help find similar pictures and recognize their source websites for the image you uploaded. Compared to specialized image finders like Social Catfish, their advantage is that they have larger databases. However, the search results might not be straightforward and targeted enough towards personal records and contact info.
Option 1 – Google
Google may be your most familiar search engine. Its image search feature is Google Lens, which is not only powerful but also handy to use. It allows you to search the image in three ways: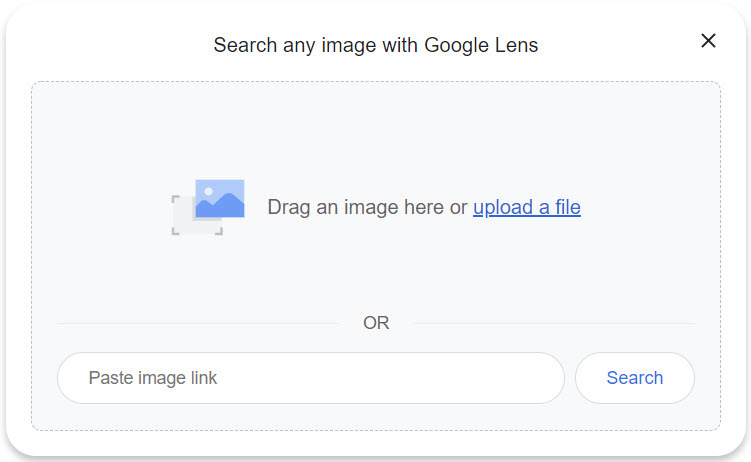 Drag the image directly into the grey area
Click upload a file and browse your files to select the picture
If the image is online and you haven't downloaded it, you may paste the link in the search box
Then click Search. And you would see the similar pictures on the internet with URLs attached. Click any picture to enter its source website.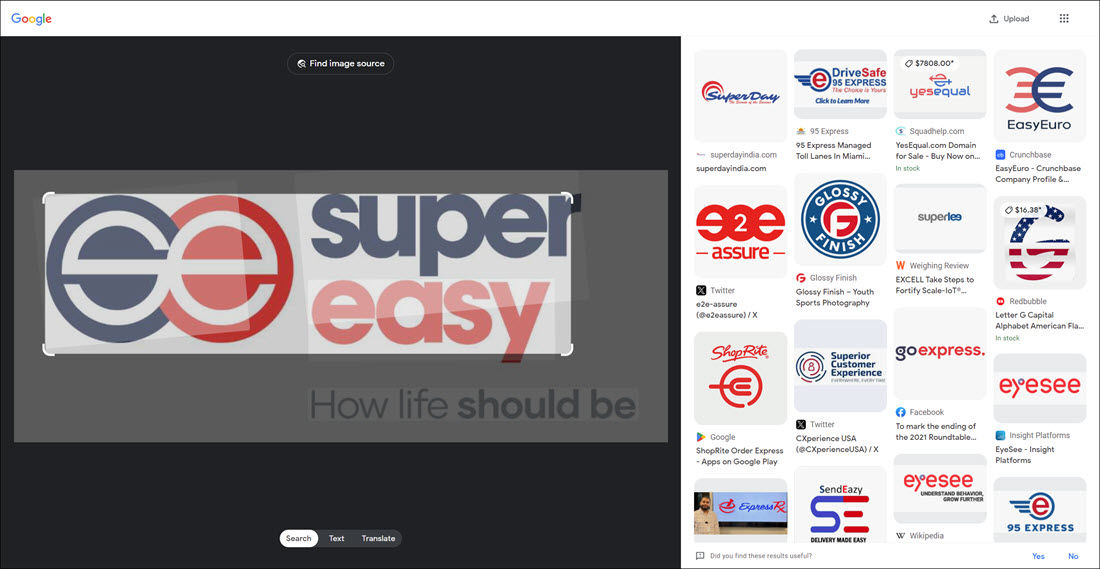 You can adjust the interception box to change the search focus and get possibly more accurate results.

And don't forget to tell Google if you find the results satisfying by clicking Yes or No on the bottom right of the screen.

Option 2 – Bing
Bing Visual Search is a really good alternative for Google Lens when it comes to image search. You probably know that versatile search engines can vary in searchable data sources and the algorithms for image identification. Therefore we suggest you to look up your image on at least two search engines to raise the probability of finding the correct and sufficient info.
The search box of Bing Visual Search offers 5 search methods for different situations:


Drag an image directly into the gray area
Take a photo right now using the camera on your device
Paste the URL of the image if you found it online
Browse your files to locate the saved image
Type in some keywords to find the image on the internet
Apart from the advanced search features, it also provides you with 8 popular image search categories for inspiration. Those are areas Bing has promising search feedbacks for. See if your image search needs fit in with them.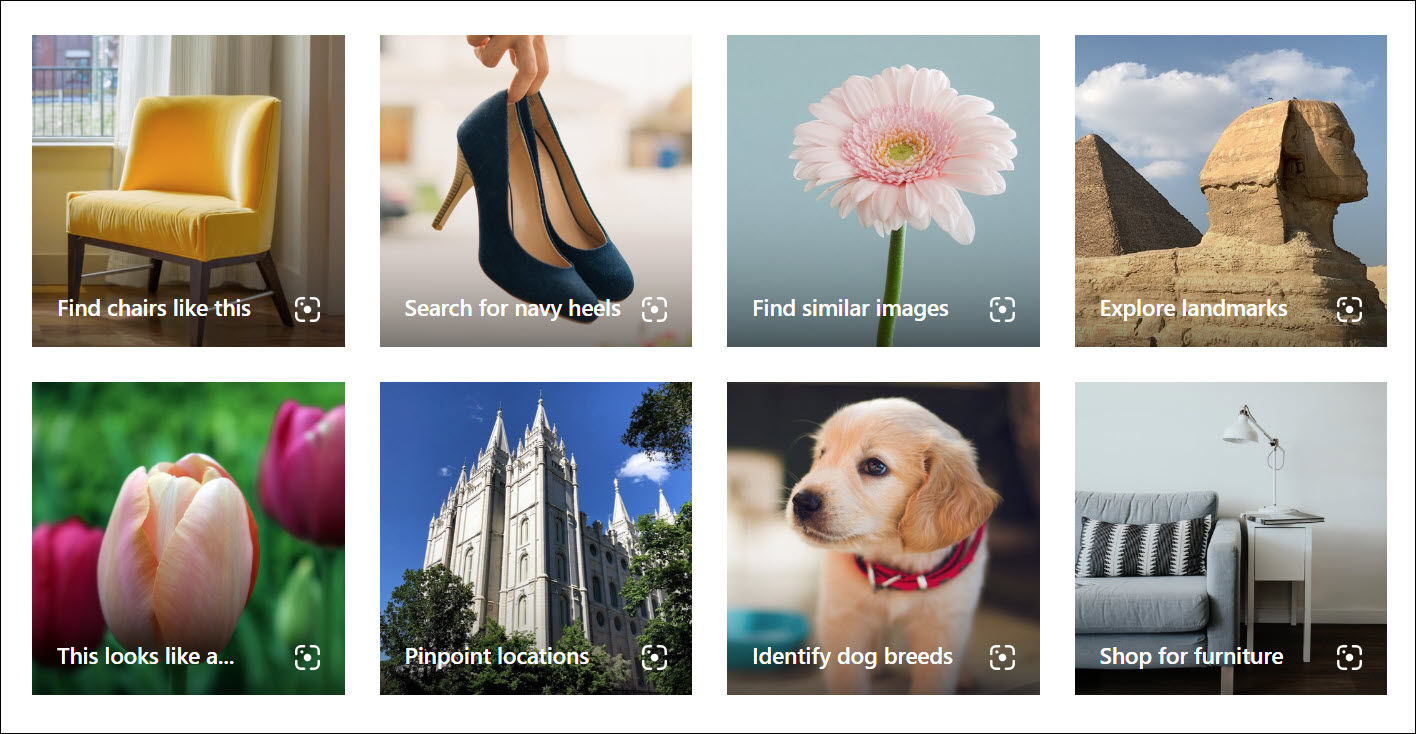 ---
That's how you can trace an image online with ease. We've tested all the products in recommendation and provide you now with this piece of solutions. Hope you find the article helpful and feel free to leave a comment below!
The methods in this article provide you with easy access to public record information, but without a guarantee for accuracy and may include links to websites not listed as a Consumer Reporting Agency (CRA). Information acquired from these bodies is illegal to be used for employment, housing, credit, and other purposes alike, according to laws such as the Fair Credit Reporting Act (FCRA). If you're not sure whether your use of our methods is appropriate, click here for details.