eHarmony search: how to find someone on eHarmony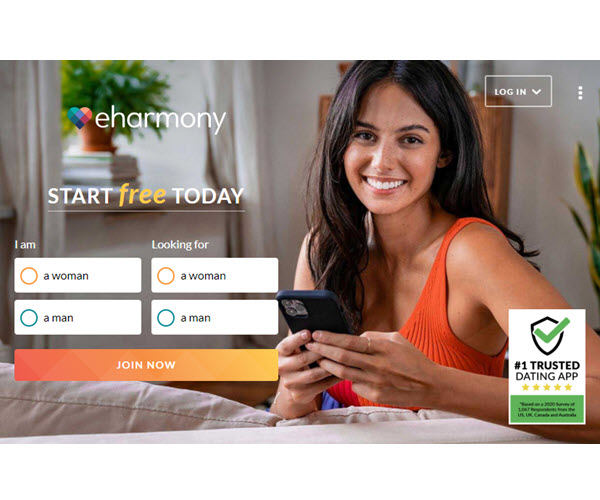 As a premiere online dating site boasting over 2 million people, eHarmony has its proprietary matching system that can help match you with highly compatible singles. For whatever reasons, if you want to run an eHarmony search to find someone on eHarmony, you've come to the right place. After reading this guide, you'll learn how to find someone's profile on eHarmon, and learn more about them quickly & easily!
1. Use eHarmony search filters
If you're not satisfied with the matches suggested by the eHarmony algorithm, don't give up. Although eHarmony doesn't provide users with a search box, you can use eHarmony search filters to help you find that special someone.
To do so, you just need to visit the my search criteria page to modify your search.
To find the search criteria section on the app, tap the icon at the top left corner of your screen.
eHarmony allows you to customize your search based on a variety of attributes, including:
Age
Height
Countries and regions
Smoking practices
If a match has children or wants children
Religion (Premium only)
Ethnicity (Premium only)
Income (Premium only)
Education (Premium only)
Search distance (Premium only)
See if this method helps. After you cumstomized your search criteria, eHarmony should help match you with more compatible singles.
Note that the eHarmony search filters may not help much if you need to:
find a specific person on eHarmony
know if someone has a hidden eHarmony profile
learn more about the match you meet on eHarmony
Just read on and try the next method if mehtod 1 didn't fit your needs.
2. Search here (Quickest & Easiest)
If you'd like to search a specific person on eHarmony or / and other social media platforms, the easiest and most efficient way to do so is search it right here (by username, email address, phone number, and name):
If you have their email address, just enter it to the search box below:
Reverse Email Lookup
Find someone on 55+ social networks (include eHarmony when available).
Know their social network username? Good! Just enter it here and you may discover their dating profiles on eHarmony and other online dating sites when available:
Reverse Username Search
Search username on 55+ social networks
Have their phone number? It's OK! Just run a reverse phone lookup instead:
Reverse Phone Lookup
Uncover Owner's Name, Address & Social Network Profiles!
3. Social Catfish

As an online dating investigation service based in California, USA, Social Catfish can save you lots of time when you need to verify your dating match's online identity.
With its proprietary online people search engine, you have the ability to launch a full search strategy by searching social media usernames, email addresses, phone numbers, names, and more!
To find someone on eHarmony using Social Catfish, just follow the steps below:
Choose your preferred searching method, then enter the ifnormation and hit Search.

Depending on the information you have, you can either search by their name, email, phone, username, address or profile image.

Wait just a few seconds, and Social Catfish will find all associated records about the search query you entered. The search report provided by Social Catfish includes their full name, phone number, address, social network profiles, dating profiles and more when available.

Bonus tips: Social Catfish alternatives
Here are the top 4 Social Catfish alternatives we've found. If Social Catfish didn't find what you want, give the following people sites a try!
---
You may also like:
---
Hopefully, after reading this article, you've learned how to run an eHarmony search and you've found the information you want. Feel free to leave us a comment if you have any questions or suggestions on this topic. Thanks for reading!
The methods in this article provide you with easy access to public record information, but without a guarantee for accuracy and may include links to websites not listed as a Consumer Reporting Agency (CRA). Information acquired from these bodies is illegal to be used for employment, housing, credit, and other purposes alike, according to laws such as the Fair Credit Reporting Act (FCRA). If you're not sure whether your use of our methods is appropriate, click here for details.