Facial Recognition Search | How to identify the person in the picture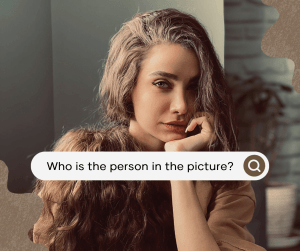 There are times when you come across a picture that piques your interest or you receive a photo sent from someone you met online. With just a picture at hand, you still want to dig into their background – is that a scammer? And to find more information on them, including their real name, contact information, and social media profiles. Actually, this picture is a valuable clue which you can use to conduct a reverse search.
In this comprehensive guide, we'll walk you through the steps to reverse image search on today's reverse image search tools. Plus, you'll know what to do if you get zero or few results from a reverse image search.
Before getting started, let us briefly explain what a reverse image search is and how it works.
How can a reverse image search help
Instead of a written or spoken search query, a reverse image search allows users to place a photo, or a link to a photo as the starting point into the search bar. With its built-in facial recognition technology, a search engine or reverse image search tool will then scour the web for your mystery person, and show your similar photos, or a mix of similar photos and exact copies if available. Then you can visit pages associated with the exact or similar photo.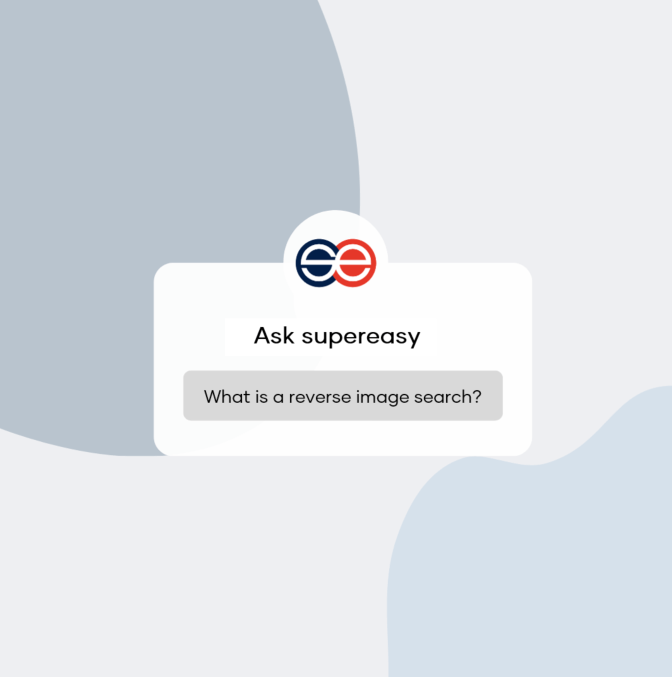 How to perform a reverse image search
After having an understanding of how a reverse image search can help you track down the person in the picture, you can try to conduct a search using one of the search engines or tools that we list below.

Google Image Search

TinEye Reverse Image Search

Social Catfish Reverse Image Search
Option 1: Google Image Search
With Google, searching for information is not just limited to text queries or voice searches. Users can make the most of the Image Search tool to identify a person using a picture. It might help you find other pictures with higher resolution, determine whether the picture you're using for a search is fake or not, and even locate the person's social media profiles.
Now follow the simple step-by-step guide below to perform a search:
Navigate to the Google Image Search page.
Click on the camera icon.


Click Upload an image > Choose File. Then browse for the image that you saved to your computer and upload it.


Wait for Google to search for the data online through its database.

Typically, a list of search results will be displayed. If the photo was found in other sizes, these will appear at the top. While the same or visually similar photos can be found in the middle and at the bottom of the first page of results. You can browse through the results to potentially find some useful information.


If you're hitting a dead end during your searches on Google, we suggest you try searching on different search engines that offer reverse image searches, such as Bing. The reason we suggest you use different search engines when looking for things on the Internet is that each search engine uses different algorithms and produces slightly different results.
Option 2: TinEye Reverse Image Search
Different from major search engines, TinEye is a search engine created specifically for reverse image search. It doesn't typically find similar images. Instead, it finds exact matches including those that have been cropped, edited or resized. To identify the person in the picture, TinEye is one of the best tools you can use for that purpose.
What you have to do is head to TinEye's search page, then upload the picture you've saved on your computer and hit Enter. Once results show up, browse through them and attempt to visit pages with the picture to potentially find useful information that can help you verify if the picture is really what it claims to be, or if that profile is a scammer using someone else's headshot.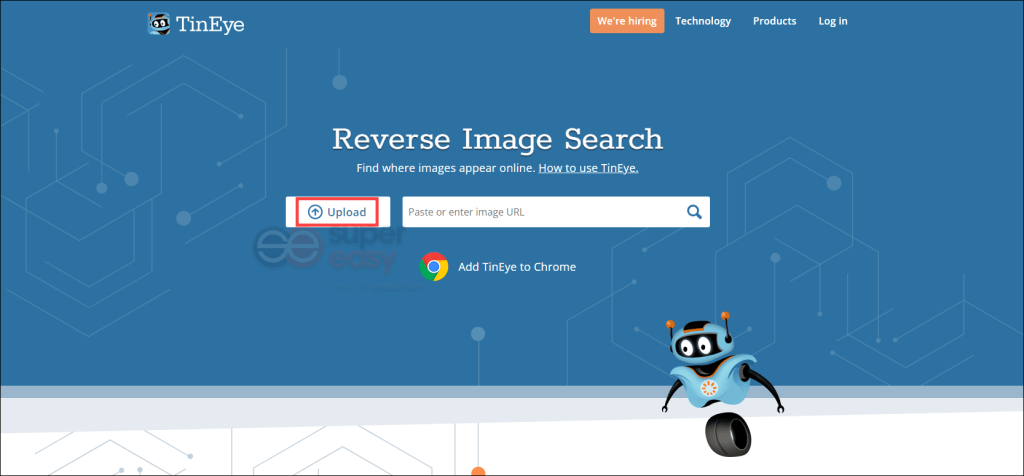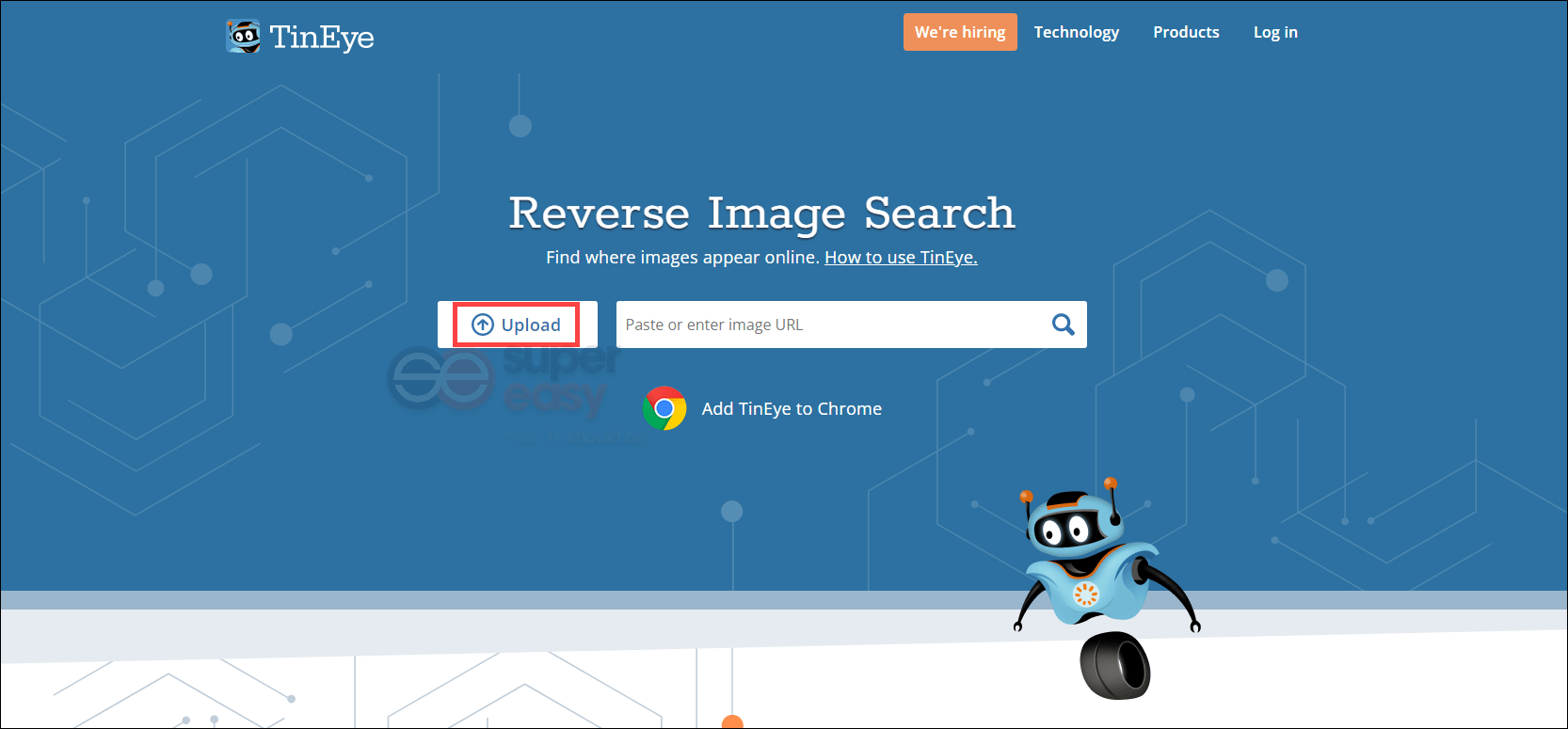 Option 3: Social Catfish Reverse Image Search
If those search engines didn't help, don't be upset. Not all hope is lost. You can give Social Catfish a shot. It's a people search engine that offers various types of searches, including the ability to search by name, email, phone numbers, username, and image! By running a reverse lookup on Social Catfish, you may expect to access details on the person, including but not limited to their real name, contact info, and social media profiles.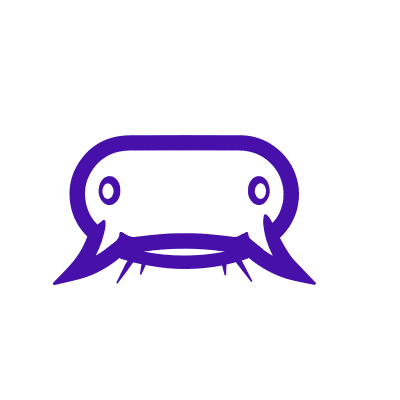 Follow the steps below to find out who's really behind that picture:
Crop the picture to make sure that only the person's face and torso are visible. This will allow its system to more accurately scan the features of the person and provide you with better results.
Go to Social Catfish's Reverse Image Search page.
Upload the picture and click Search.


Wait for it to search its proprietary database. Once it finds your match, open the report and scroll through the information that may be helpful for you.


If you're trying to verify the person's real identity, try to match the information you find from a reverse image search with what you have been told. This is the surest way to know for certain if what you've been told is true.
However, if no results are coming up, chances are the person you're looking up doesn't have a very pronounced digital footprint. Or the picture may be stolen from unknown attractive people, which is surely less likely to be found out. That could indicate that you're dealing with a scammer. In this case, a reverse image search won't be something effective you can do.
What if results are not coming up
If a reverse image search doesn't bring up any information, you'll need to delve into a more advanced solution. This requires you to collect some sorts of information at the beginning. It could be the person's username for online identity, an email address, or a phone number and email address.
When you're getting ready, select one of the people finders listed below to perform a search using those information you have as a starting point. Both of them are subscription-based services. But you may get special offers including discounts and free trials upon checkout. And ultimately, you probably will find them value-for-money especially when it proves that the person isn't who they claim to be. Keeping informed will give you peace of mind.
Option 1: Perform a search on BeenVerified
BeenVerified is a people finder that provides industry-leading services. With its wide variety of data sources, user-friendly and easy-to-navigate user interface, users are given the ability to dig really deep.
Visit BeenVerified's search page.
Select a search type based on the information you have at hand. Then input it into the corresponding search field and click SEARCH.
(Or you can conduct a reverse username search. )


Wait patiently for BeenVerified to search its database. During this process, you may need to answer some questions to narrow down your search. Once it finds your match, open the report and browse through the available information. Below is the sample report.


Need any assistance? Feel free to contact their support team:

1-866-885-6480


support@beenverified.com


Open daily 6 am – 11:30 pm EST
Option 2: Conduct a search on Spokeo
If you've ever watched Catfish: The TV Show, you should be familiar with Spokeo, a handy tool that the host in the show used to unveil the real identity of Anthony's online love. Now you can understand how popular and trustworthy this people finder is when it comes to identity verification. In addition, it's known for the ability to unlock an individual's online profiles, a good fit for those who wish to dive into someone's online presence.
Below are the steps you can take in order to run a search on Spokeo:
Navigate to Spokeo's search page.
Choose a search type. Then enter the information into the search box andhit Enter.
(Or you can search by using a username. )


Wait for Spokeo to find your match. Then you can view the detailed report and locate the section that displays the information you 're looking for. Below is the sample report.


If you need any help for your searches, you can contact their support team:

1-888-271-9562


customercare@spokeo.com


Monday-Sunday: 5:00am – 8:00pm (PT)
Final thoughts
Sometimes it's hard to find out who that person really is in the picture. Though a reverse image search on search engines like Google and Bing may help, you would need to make use of online people finders in order to increase your chances of tracking down the person in the picture. These people finders come in handy when you're unsure about the person's real identity.
Finally, I hope this post helped!
Real Identity Search
Search for the person's real identity using a picture.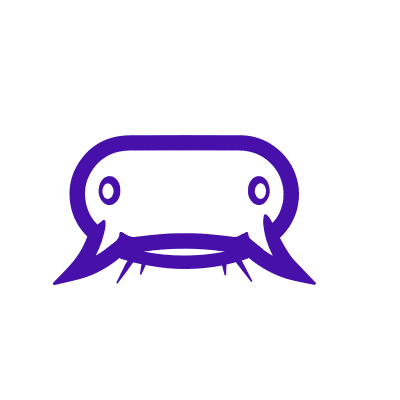 Search Now >>
The methods in this article provide you with easy access to public record information, but without a guarantee for accuracy and may include links to websites not listed as a Consumer Reporting Agency (CRA). Information acquired from these bodies is illegal to be used for employment, housing, credit, and other purposes alike, according to laws such as the Fair Credit Reporting Act (FCRA). If you're not sure whether your use of our methods is appropriate, click here for details.