[5 Best Solutions] How to Listen to Music While Swimming (2023)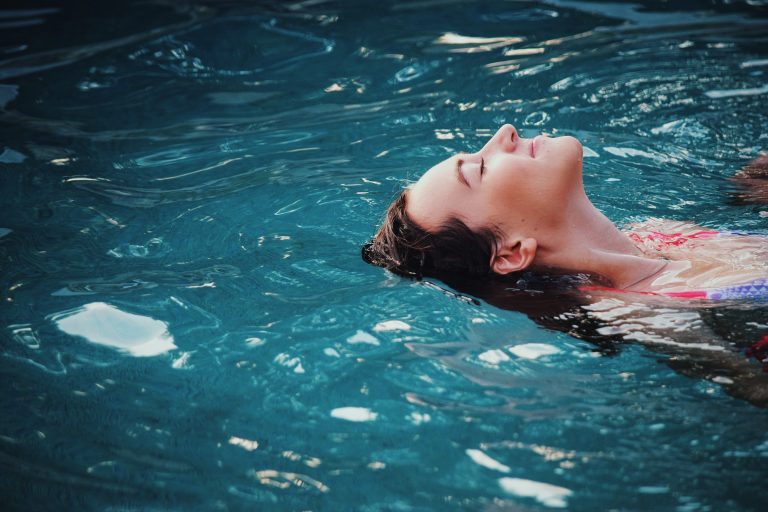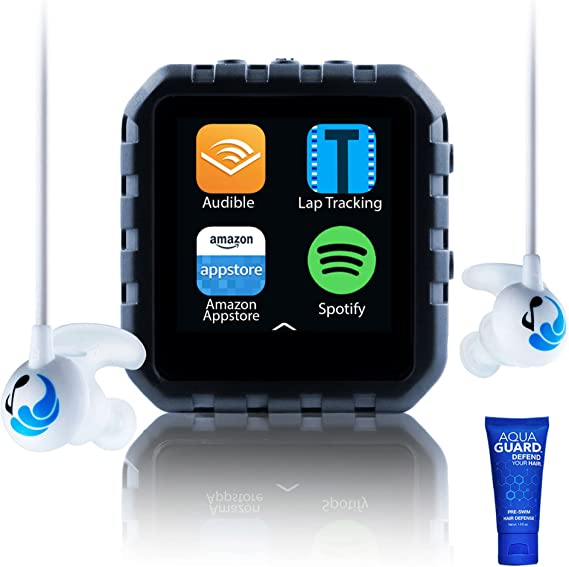 ---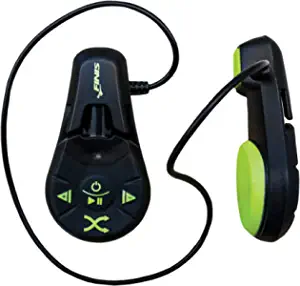 ---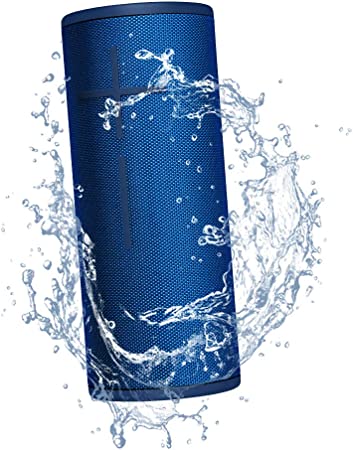 Listening to music while swimming can be a great way to make your workout more enjoyable, but it's important to have the right equipment to do so safely. In this article, we'll explore the best ways to listen to music while in the water.
1. Use a Bone Conduction Headphone
Swimmers may find bone conduction headphones to be a convenient option. Unlike traditional headphones, these do not need to be inserted into the ear, and are completely water resistant. They work by sending sound vibrations through the bones of the cheek to the inner ear, thus allowing for a satisfactory audio experience.
The FINIS Duo Bone Conduction Audio are the best bone-conduction headphones on the market. It has a storage space of 4GB, storing about 1000 songs, and up to 7 hours of battery life.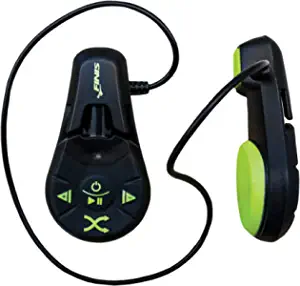 Pros and cons of using bone conduction headphones

PROS
– No need to insert into ears
– Suitable for people who use earplugs
– Allow the user to be aware of their surroundings while swimming
– Reduce the risk of ear infections or damage

CONS
– Sound quality may not be as good as traditional in-ear headphones.
– The sound quality may also be affected by the noise of the water and the user's own movement.
2. Waterproof Micro Tablet
Micro tablets are essentially smartwatches that feature minimalistic functionality, including the ability to download apps and music. A well-known option in this category is the Delphin Waterproof Micro Tablet. It allows you to install apps like Spotify, Pandora, and Audible, then listen to music, podcasts, and audiobooks underwater.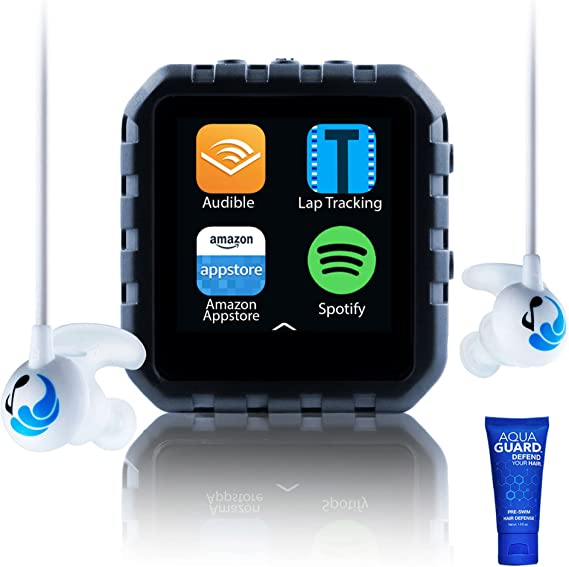 The Delphin Waterproof Bundle for Swimming offers a comprehensive package, including the Delphin device with either 8GB or 16GB of storage capacity, waterproof headphones, an array of 11 different earbud tips, a complimentary 1 oz bottle of AquaGuard, and a complimentary 30-minute guided swimming workout.
Should I opt for a micro tablet?

PROS
– Ability to download apps directly to the device
– Can be useful in other situations as well
– Have a larger storage capacity compared to waterproof MP3 players
– Include WiFi capabilities in addition to Bluetooth

CONS
– May be more expensive than other options
– WiFi functionality may not work well underwater
3. Waterproof MP3 Player
If you prefer to use traditional earbuds or headphones while swimming, investing in a waterproof MP3 player is the best option. Waterproof MP3 players, specifically made for listening to music while swimming, can withstand being submerged in water for long periods of time due to their IPX8 rating, ensuring the device won't get damaged.
One highly rated option is the SYRYN Swimbuds Flip Bundle, which is known for its compact size, ease of use and functionality at depths up to 10 feet.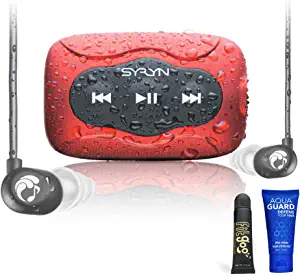 Easy to use – With its three large buttons, you can effortlessly control your music while swimming and enjoy the built-in shuffle mode to switch up your playlists.
100% Waterproof (IPX8) – The device has a waterproof rating of IPX8 and is guaranteed to withstand pressure up to 10 feet underwater, backed by a 1-year warranty against any manufacturer defects.
Long battery life & plenty of storage – the SYRYN provides a long battery life of 10 hours with a single charge and ample storage space of 8GB, which can hold up to 2,000 songs.
Should I use a waterproof MP3 player?

PROS
– Compact and portable
– Can be used with traditional earbuds or headphones
– Dedicated music player specifically designed for use in the water

CONS
– Limited functionality compared to other devices such as micro tablets
4. Waterproof Bluetooth Speaker
If you want to enjoy music in a private or secluded location, consider using a waterproof Bluetooth speaker instead of headphones. This is ideal for places such as sparsely populated beaches or private pool areas where you won't disturb others.
The Ultimate Ears Boom 3 Portable Waterproof Bluetooth Speaker offers a standout feature, as multiple units can be paired together to produce more powerful sound in larger areas. It also boasts a long battery life of up to 15 hours.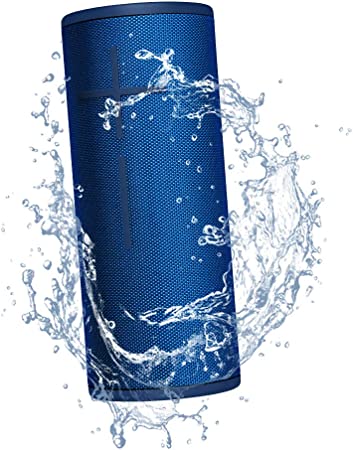 5. Waterproof Phone Case + Waterproof Headphone
If you're looking for an affordable solution, you can opt for a combination of a waterproof phone case and waterproof headphones. It's advisable to invest in two quality products, so you may want to purchase them separately instead of in a bundle.
The TOZO T10 Bluetooth 5.3 Wireless Earbuds can be a good choice for headphones, and the JOTO Universal Waterproof Pouch Cellphone Dry Bag Case is a suitable option for protecting your phone.
Just keep in mind that this solution is more suited for recreational swimmers and those seeking to have fun, rather than professional swimmers or those looking to get a rigorous workout.
Wrapping Up
There are various solutions for listening to music while swimming. Each option has its own pros and cons, and it ultimately depends on the individual's preference and needs. Whether you want to enjoy music with traditional earbuds, want the convenience of an all-in-one device, or prefer to not have anything in your ears, there is a solution for you. It is crucial to research and consider factors such as waterproof rating, ease of use, and sound quality before making a decision. Regardless of the option chosen, you can enjoy your favorite music while swimming and make the most out of your aquatic adventures.