How To Watch Local Channels Without Cable (2023)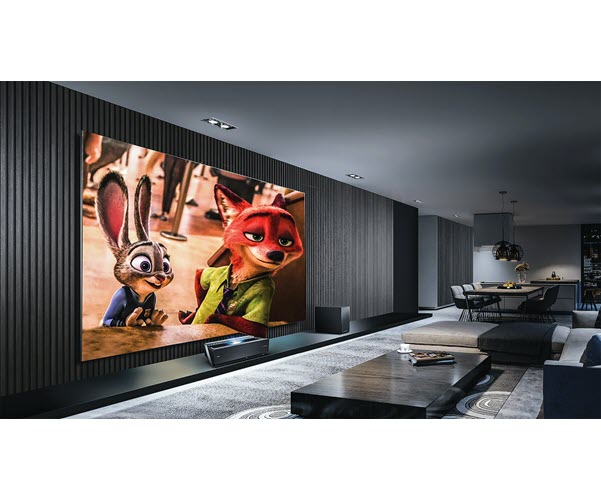 For many cable TV subscribers, whether or not to cut the cord is an overwhelming question. On the one hand, paying 200 plus dollars a month over hundreds of channels* – most of which you don't actually watch – is crazy. On the other hand, many households remain tied to the cable because they fear losing access to the local channels they've been so used to, such as ABC, CBS, FOX, NBC and ESPN stations.
Luckily, cable TV isn't the only way you can get local channels. There are actually plenty of ways you can flee cable without letting go of your favorite local programming. Read on…
DIRECTV 5-Day Free Trial
Best Live Streaming Service With Local Channels.
Open
1. Get an HD antenna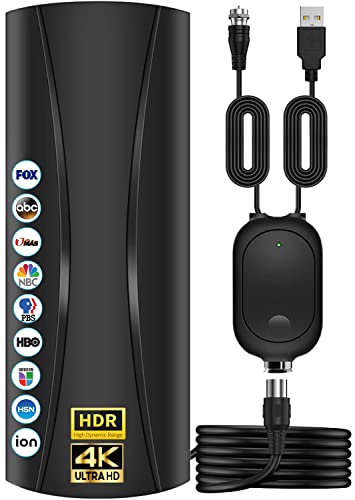 It may sound like the 1970s, but if you're looking for a cost-effective way to watch local channels without cable, an over-the-air antenna is all you need. The set-up is easy, no internet is required, and there are no recurring monthly charges.
The number of channels you can receive with an antenna depends largely on where you live. As a general rule of thumb, you'll be able to get more channels (sometimes up to 50) in urban or suburban areas than you will in rural areas.
To help you quickly figure out what channels are available in your area, you can check out DTV Reception Maps by FCC (Federal Communications Commission). Once there, feed your zip code or your address into the engine and click Go. Then within seconds, it will show you a full list of local stations you can receive, their respective signal strength, band frequency(High-VHF, Low-VHF, and UHF), and so on. Notably, the coverage map will also tell you how far your local broadcast towers are so that you can make a decision on the range you need for your antenna.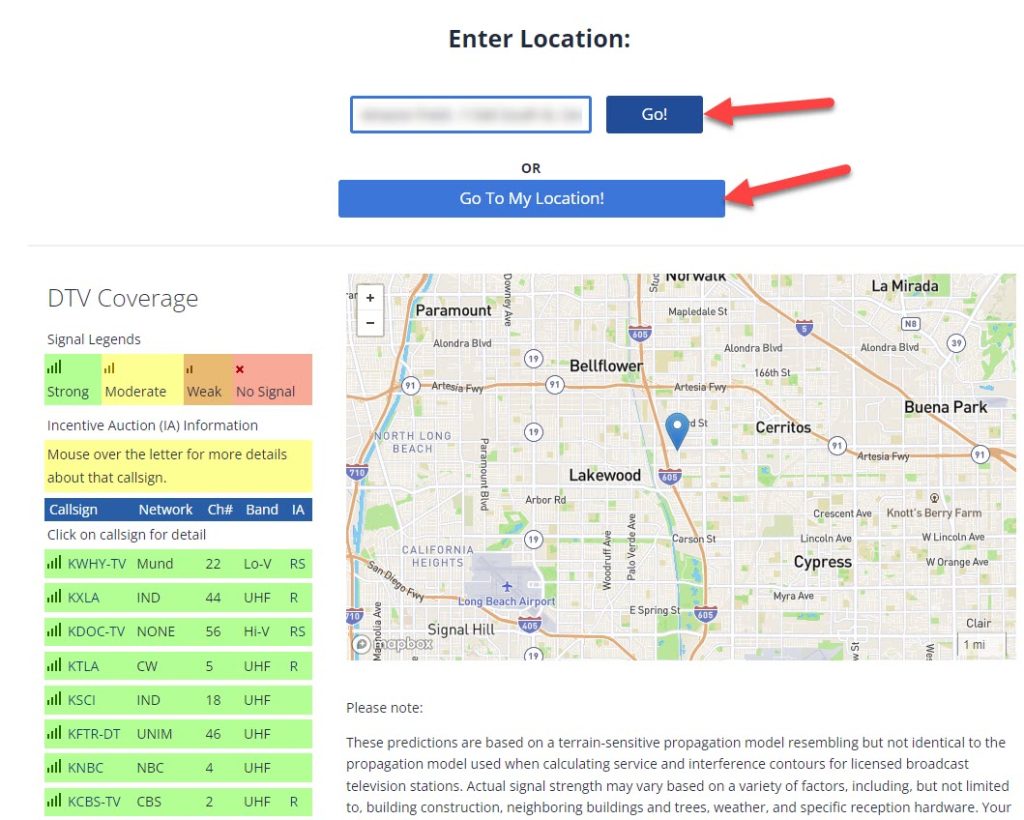 How to choose an antenna
Indoor VS Outdoor: Outdoor antennas are installed up high with less inference for better signal reception. As a result, they can pick up more channels than their indoor counterparts. The disadvantages of an outdoor antenna are that it costs more, is more difficult to install, and requires more maintenance. Typically, if you live in close proximity to OTA stations (e.g. within 20-mile radius), or a condo or apartment in big cities where outdoor antennas are not allowed, you can do well with an indoor antenna. On the converse, if you live farther out, an outdoor antenna will be a better option.
Directional and omnidirectional: This is also self-explanatory. A directional antenna focuses its power in one particular direction, hence more powerful as in signal strength and reception distances. With an omnidirectional antenna, on the other hand, you won't have to adjust the direction as it is able to pick up signals in a 360° pattern. But the strength of an omnidirectional antenna is less strong. Generally speaking, a directional antenna is more suited in rural areas where cell towers are widespread while an omnidirectional antenna is for folks living in an area where the signal strength is exceptionally good or who prefer not to work with multiple antennas.
Once you have these bases covered, you can now decide on the type of antenna you need to get local channels. Here are some of our best picks – just choose the one that works best for you:
Image
Product
Features
Price

Best roof-mount
70 Miles Range
Multi-directional
Indoor, Attic, and Outdoor Applications
Special Bracket to Turn Both Panels
All-Weather Mounting Hardware

$129.99 at Amazon

Best overall
70+ Mile Range
UHF/Vhf, Multi-Directional
Indoor, Attic, Outdoor
4K

$118.72 at Amazon

Winegard FL5500A FlatWave Amped Digital HD Indoor Amplified TV Antenna

Best amplified
60 Mile Long Range
ATSC 3.0 Ready
4K Ready
High-VHF / UHF
Indoor
Multi-directional

$59.99 at Amazon

Best for the budget-savvy
Reception range: Up to 35 miles
Omni-directional (receives signals from all directions)
Dual-sided (black or White)
Gain (VHF, UHF): 3dB, 6dB
Indoor

$29.00 at Amazon
Not a big fan of using an antenna? Don't worry, just move on to the next section, below.
2. Use a streaming service
Another way to cut the cord while still keeping your favorite local shows is to sign up for a live TV streaming service. A live TV streaming service, also known as a skinny bundle, is a streaming solution that offers a near cable-like experience by chopping out the less important networks (hence keeping the bundle "skinny"). Normally, they cost only a fraction the price of a cable package, and they don't tie you into years long contracts. You pay for the exact bundle you build and you're free to cancel anytime.
Below we've listed 3 of the best streaming services that include local channels in their lineup. Just choose the one you prefer:
Option 1: DIRECTV STREAM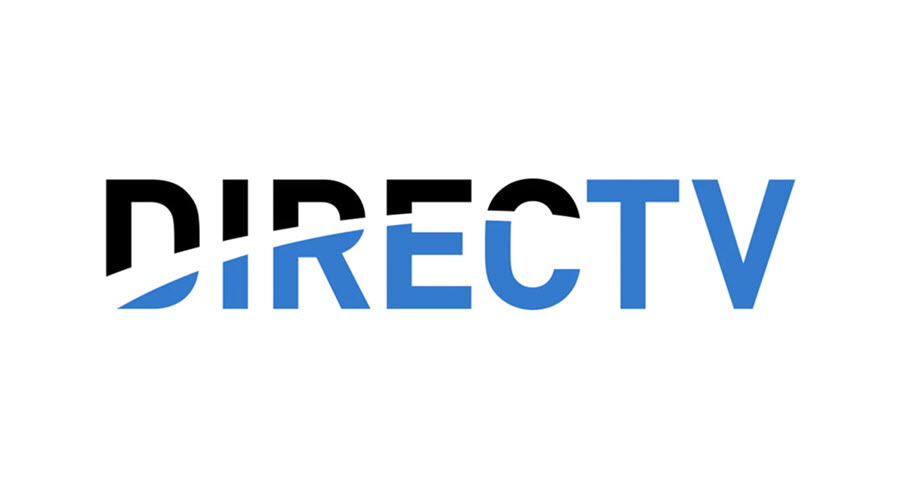 | | |
| --- | --- |
| Local Channels | ABC, CBS, Fox, NBC, PBS, The CW, Telemundo, Univision, etc. |
| Total Channels | 75+ |
| Cloud DVR Storage | Unlimited |
| Regional Sports Networks | Yes |
| Monthly starting price | $74.99 |
| Free Trial | 5 days |
Starting you off at $74.99/month, DIRECTV STREAM isn't cheap. But it boasts an impressive line up of local channels, which includes ABC, CBS, FOX, NBC, The CW, PBS, PBS Kids MyTV, and Telemundo.
A complete DIRECTV STREAM package will give you live viewing of 75+ channels, 40,000 on-demand titles as well as unlimited cloud DVR storage. Notably, it has the largest selection of Regional Sports Network (RSN), making it one of the best options for streaming live sports(e.g. NFL, NBA, MLB).
Option 2: fuboTV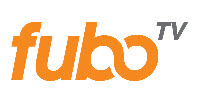 | | |
| --- | --- |
| Local Channels | ABC, CBS, FOX, NBC, The CW, Telemundo, Univision, UniMas |
| Total Channels | 120+ |
| Cloud DVR Storage | 1000 hours |
| Monthly starting price | $74.99 |
| Free Trial | 7 days |
fuboTV's local channels include ABC, CBS, FOX, NBC, Telemundo, Univision, and The CW. In particular, The CW is only available as an on-demand option in most markets. You can check out fuboTV local station page to see what channels are available in your area.
fuboTV originates as a streaming service for sports (In fact, you can find live, upcoming, and past programming for practically every sport you could ask for). It isn't limited to sports though. After years of evolvement, it is now a full-fledged streaming service spanning sports, entertainment, news, lifestyle, catering to a wide audience of ages and tastes.
Option 3: Sling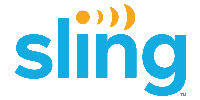 | | | | |
| --- | --- | --- | --- |
| Local Channels | | | 41+ |
| Total Channels | | | Fox, NBC, and more with an antenna |
| Cloud DVR Storage | | | 50 hours for free; 200 hours maximum as an extra |
| Monthly starting price | | | $40 |
| Free Trial | | | Half off your first month |
For a monthly cost of only $40, Sling TV is a budgeted streaming option. It breaks its plans into two tracks: Blue and Orange. Only Blue carries local channels – specifically, NBC and Fox in select markets. In this regard, its offerings are pretty slim.
But if you're willing to sign up and prepay 2 months of Sling, you can get a free HD antenna, with which you can tune into more live local channels at no additional charge (e.g. ABC, CBS).
3. Subscribe to the channel's mobile app
If you're a TV lover who needs bare-bone access to one particular channel, you can subscribe to the channel's mobile app. Mostly, they offer a free basic plan and cheap paid plans that cost less than $10/month.
Get CBS with Paramount+(formerly CBS All Access): The CBS network is included as part of its Premium plan (priced at $9.99/month). With the Premium plan, you can enjoy a live streaming of your local CBS channel, catch up with the latest sporting events & local news, as well as bingewatch on its collection of exclusive originals. Get 1 Week of Paramount+ For free >>
Get NBC on Peacock: Peacock is an NBCUniversal-owned streaming service that launched in the summer of 2020. Its Premium plan costs only $4.99 per month, and it gives you next-day access to the latest hits from NBC and Bravo, 80,000+ hours of hit movies, TV shows, live sports, as well as 50+ more always-on channels. If you upgrade to its Plus plan, you can get 24/7 live feed of the local NBC channel. Plus, you won't have to sit through the commercials like you would with a cable box! Start with Peacock Free >>
By the same logic, if you're a fan of Fox Now, The CW, ABC, PBS Video or other local channels, you can check their official website to see if you can stream directly from the site or watch on the go via smartphone apps.
4. Get local news with NewsON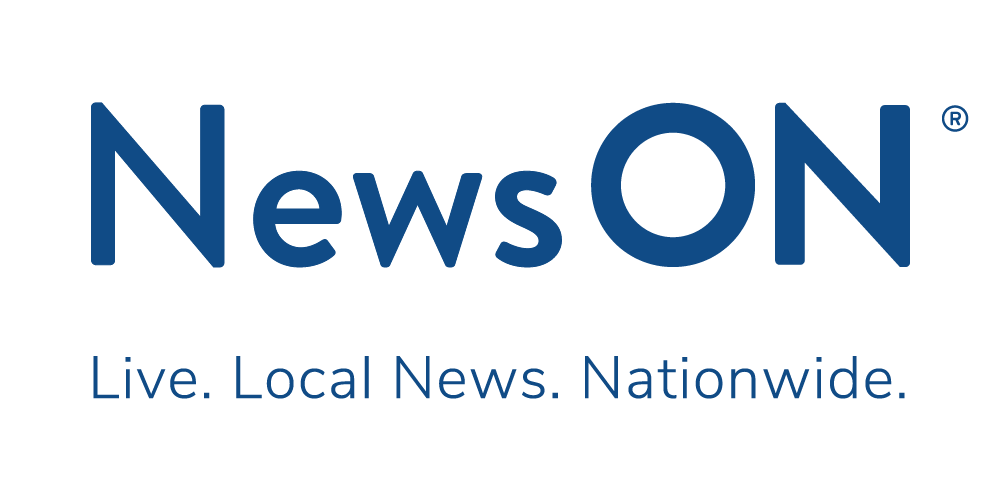 If you're a news junkie, you can make use of NewsON to get your daily dose of local news for free. NewsON is, as its name spells out, a first-of-its-kind local news service that enables you to stream live local news, previous newscasts, and local news clips. There is no need for signup or subscription – all you need is to get the app from Android, iOS, or Roku, and you're good to go.
5. YouTube

When it comes to streaming, let's not forget YouTube. Most major local networks have their own YouTube channel where they upload shorts, live and other video clips to keep the audience entertained. If you want full access to the channel on YouTube, you will need to subscribe to YouTube TV – YouTube's solution for live TV streaming.
---
That's it – 5 useful ways to help you watch local channels without shelling out big for cable. Which one works best for you? Or do you have other ideas? Please leave us a comment below↓.
Photo by Chauhan Moniz on Unsplash