4 Ways To Know If Your Girlfriend Is Cheating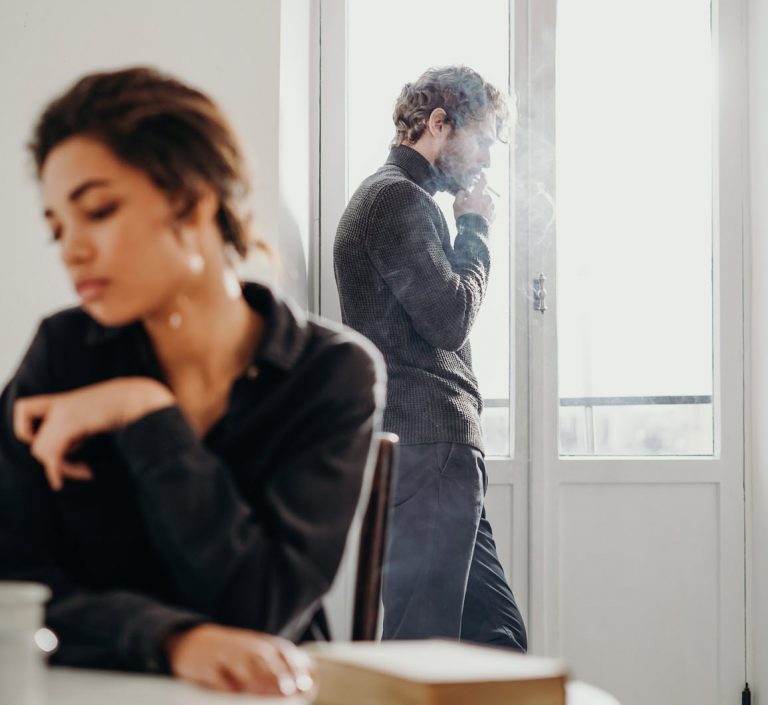 When you're worried about your girlfriend cheating, the guts may warn you something different is happening. We know "Honesty is always the best policy", however, your girlfriend's doubtful actions are pulling away from you. Fortunately, there are ways to tell if your girlfriend is cheating.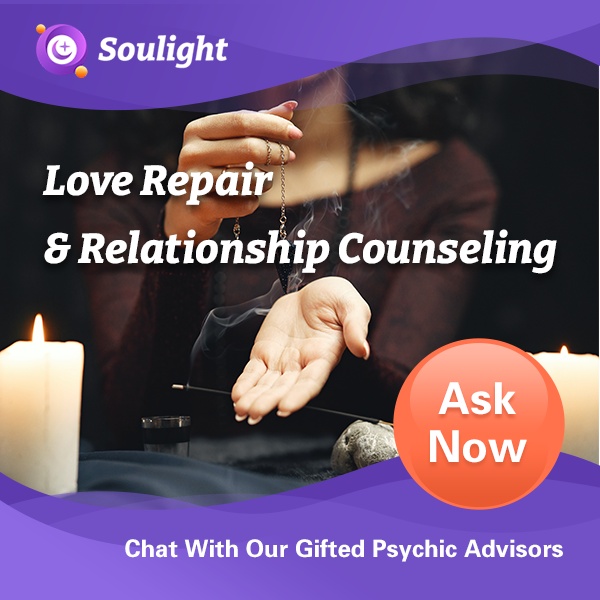 Signs your girlfriend is cheating
There are some possible signs to keep an eye on, but none of these are proof she is cheating on you. She might have other reasons for these behaviors.
You two don't talk anymore
She's always on her phone and avoids you to see it
Often goes out with other people
Not interested in sexual activity with you
Avoid physical contact with you
How to detect if your girlfriend is cheating
The signs of a cheating girlfriend cannot be taken as definitive proof of infidelity. While these signs may indicate potential cheating, they are not guaranteed evidence. However, certain technologies can help determine if your girlfriend is cheating.
Nevertheless, it's important to consider that actively seeking evidence and tracking activities can lead to serious problems in your relationship, as it indicates a lack of trust between you and your girlfriend. It is generally better to have an honest conversation with your partner.
1. Look up messages and apps
If you know your girlfriend's password, it's easier to know if she's hiding something from you.
You can start with the messages. If you discover flirting texts on the phone, that's solid proof that your girlfriend is cheating. Also, don't forget to check social media apps, dating apps, and browser history, it may reveal what is she doing recently.
Check delete album
Just open the Photos app on your iPhone, head to the bottom, and tap Albums. Then scroll down to the bottom and select Recently Deleted.
Check cloud services
To keep images and video covert, cheaters may upload images and videos to their cloud services. It's possible that your girlfriend uses a particular cloud service. Check the cloud services if you notice there is one on the phone.
Watch out strange apps
Apps and websites like Ashley Madison, Dating.com is a big warning sign, but also keep an eye on the strange apps that you don't know. There are apps that can hide secret calls and texts, Calculator Pro+ is an example. It's an app that pretends itself as a calculator but saves texts and calls of secret contacts. Of course
Search for strange phone number
It's possible to find nothing on the phone. But if you're curious about the owner of a frequently calling contact, you can write the phone number and search for the owner's name with Intelius.
Intelius is one of the most powerful reverse phone number lookup tools you can find on the market and it's super easy to use. By entering the phone number, you'll find out information associated with that number including the owner's full name, current address, marriage status, social media accounts, and more. The whole search process only takes a few minutes.
1) Go to the Intelius official page.
2) Type in the phone number and hit Search Now.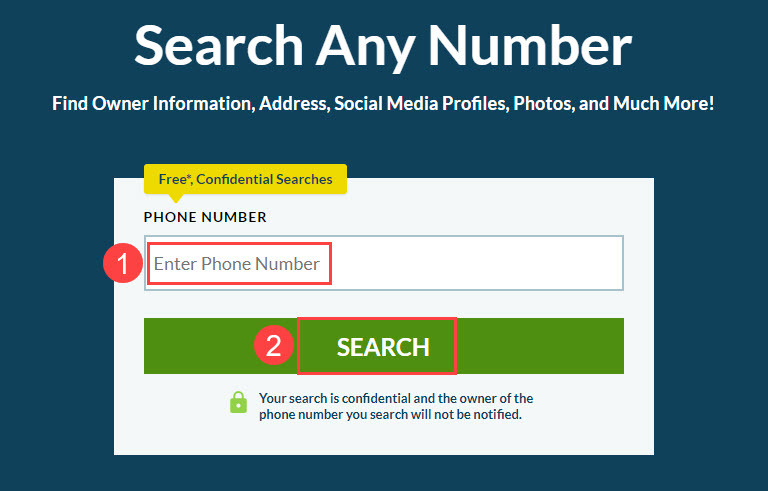 3) You'll get a report that contains information associated with the phone number. It may include the full name, age, address, social accounts, and other details of the phone number owner. In order to view the report, you will need to purchase a membership plan that best fits your needs.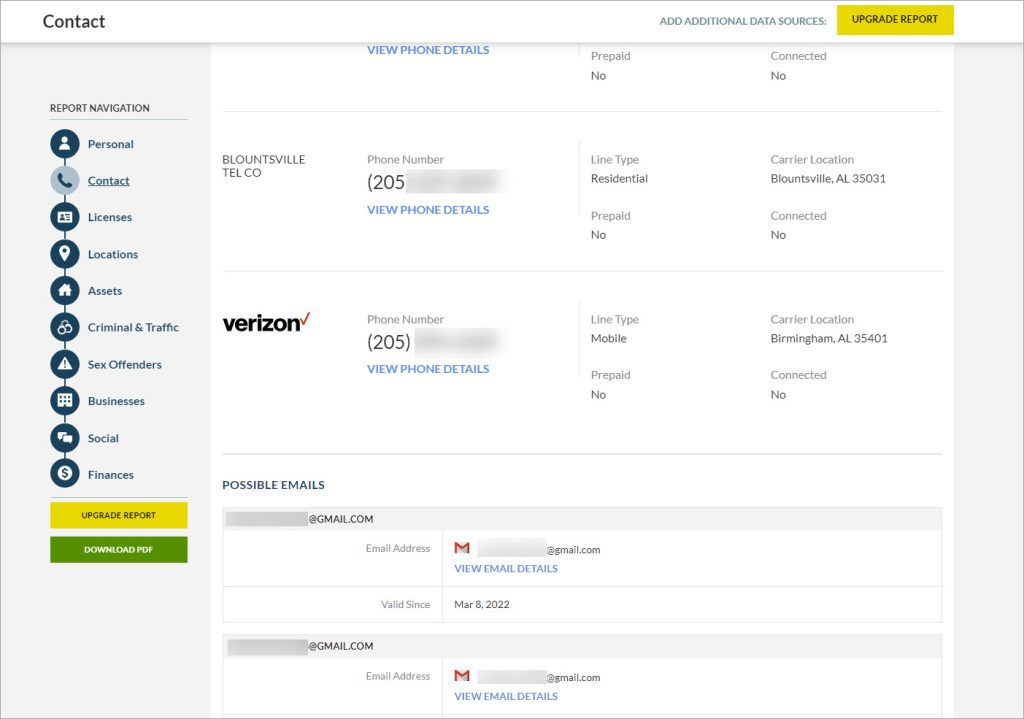 2. Check if she has a second number
A cheater will keep separate lives by using two separate phones. With a second phone, the cheater doesn't worry about texting the wrong person by mistake. Some cheaters declare the second phone as "work" or "emergency". Check the phone if you can. If you are not sure whether your girlfriend has another phone, you can use TruthFinder to know if she has a second phone number.
TruthFinder is a convenient and legitimate people search tool for background checks. By searching with the name, you can search for available phone numbers, social media accounts, dating profiles, known associates, or other public record details. You can use it to know if your girlfriend has a secret phone number or hidden dating profiles.
3. Follow your partner's digital trail
By investigating her social media accounts, you may find suspicious clues. Likes, Comments, and new followers, these metrics can reveal who is interacting with her at high frequency. And it's also very important to know whether she has hidden dating profiles on various dating websites and apps.
To confirm, you need online people's search tools.
Social Catfish is one of the best online dating investigation services that features a dating profile search. It collects social media data to help you find out if someone is using aliases on dating sites. Simply search the name and Social Catfish will scan for matches in hundreds of social media sites, including cheating sites like Ashley Madison.
1) Go to the Social Catfish search page.
2) Enter a name and click Search.
3) It may take a few seconds for Social Catfish to scan social platforms. Once it finds a match, you'll see all the available photos and dating profiles associated with the name.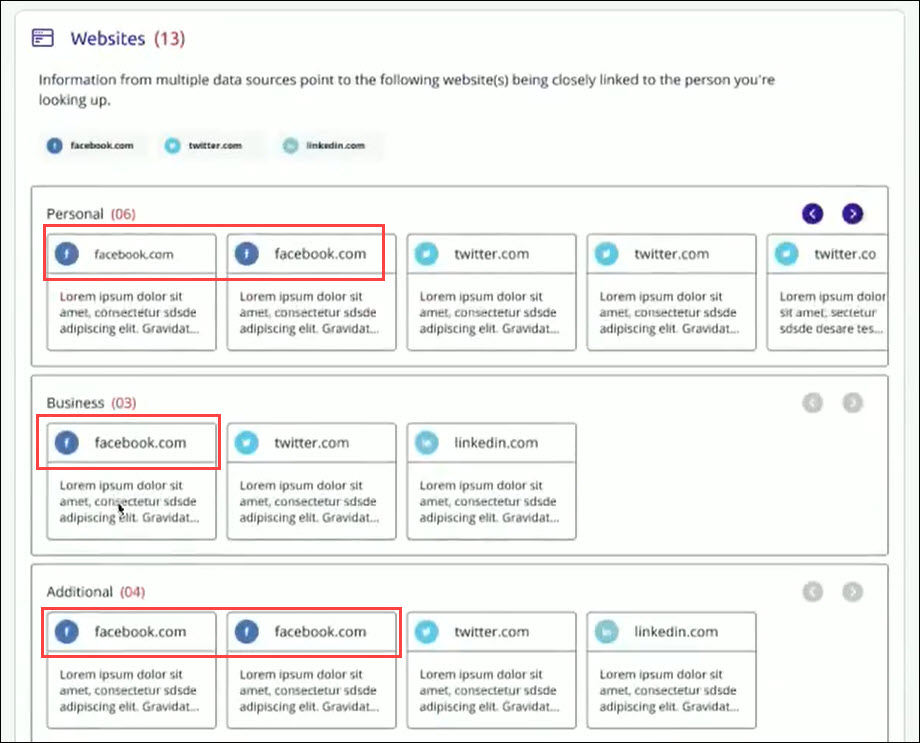 Apart from name search, you can also look up the phone number, and email or run a reverse image search on Social Catfish.
4. Check the credit card statements
If you two are living together, you can check the credit card statements mail to find some clues. Every transaction will be listed on the credit card statement. You can look at the date and time to find out where she went and recall if she lied to you.
Talk to your partner
An honest conversation is the best to deal with the intimacy issue. Talk to her, in a calm and gentle way. There is no perfect time to confront someone you love about their possible infidelity. Therefore, it's better to tell your partner you have some concerns and you'd like to talk about them. Let your girlfriend know your feelings, your worries, and your expectations.
If you both decide to work on the relationship, couples counseling or therapy can be beneficial in rebuilding trust, improving communication, and addressing underlying issues.
Seek supportive family members and friends
Reach out to friends, family, or a therapist who can provide emotional support during this challenging time. Talking to someone you trust can help you gain perspective and process your emotions.
People who love you will be willing to listen to you, give you advice, hug you and take care of you. Don't stay alone and lock yourself when you're in a low mood, you'll need support from others. Don't be afraid to show weakness in front of people you love and there's nothing to humiliate.
I know you're going through a tough time right now, and it's completely understandable to feel hurt. I think meeting new people could be a way to heal yourself. Websites like Dating.com, eHarmony could be a way to connect with individuals who truly appreciate you for who you are.
Conclusion
Remember, suspicion does not necessarily mean infidelity has occurred. It is essential to approach the situation with empathy, open communication, and a willingness to listen. Ultimately, trust your instincts and make decisions that prioritize your emotional well-being. No matter the result, take care of yourself and prioritize your own happiness and well-being throughout the process.
All product names, logos, brands, trademarks and registered trademarks are property of their respective owners.