How to Catch a Cheater Without Their Phone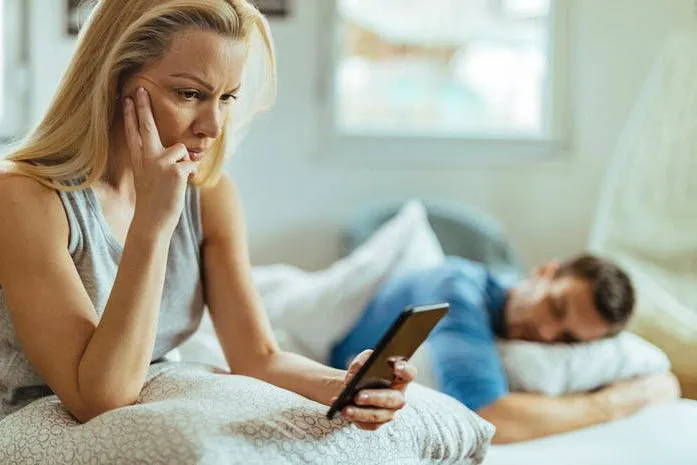 There are reasonable suspicions that you feel your spouse is cheating. We all know the most efficient way is to access your spouse's phone and check text messages, WhatsApp, and other apps inside the phone to find possible existing proof. But how to catch a cheater without their phone? There are four methods to help you find proof.
Check whether your spouse has dating site accounts
If your partner has multiple dating app/site accounts, this could be a warning sign. The question is, how do you know whether your partner is using one or several dating sites? There are a few tricks to find out.
Note that this trick may not work for couples who met through dating apps. Even if you find that your partner has multiple accounts on dating apps/sites, you won't know whether these accounts are active or not. They can't prove that your partner is cheating on you. It would be better to talk to your partner openly.
1 – Forget your password
I believe you know your partner's email address. With the email address, you just sign up to the dating app or site and wait for the response. If the app/site rejects your new account, it means this email address and your spouse's information already exist in their database. If you successfully create a new account, your spouse will receive a confirmation email. Don't worry, just pretend your spouse has been hacked.
The limitation of this method is clear, this is a long list of dating apps and websites on the market and you have to register all one by one. It takes your time and energy, remember to do it when your spouse is sleeping. 
If you think this method has too much work to do, there are other ways to check whether your partner has secret dating site accounts easily.
2 – Find secret online dating site accounts
Searching online dating site accounts by yourself can be time-consuming and may require a bit of luck to find the answer. It can be torturous if you can't find a concrete answer. You may feel like you're drowning in a vortex of nonexistent results, doubting whether your spouse is successfully hiding something or if you're being overly sensitive. Don't worry, this method will inform you if your partner has hidden accounts on popular social media platforms and dating sites. These social media account lookup tools will provide you with a definitive result.
---
---
Track digital footprint with Spokeo
Spokeo is one of the most influential people search tools you can find and it's easy to use. By entering the name/phone number/email/address, Spokeo will filter billions of up-to-date records in its database and give you a detailed report including social media profiles (Tinder and other dating sites are included), court records, criminal records, property, and more.
1) Go to the Spokeo official page.
2) Type in the phone number and hit Search Now.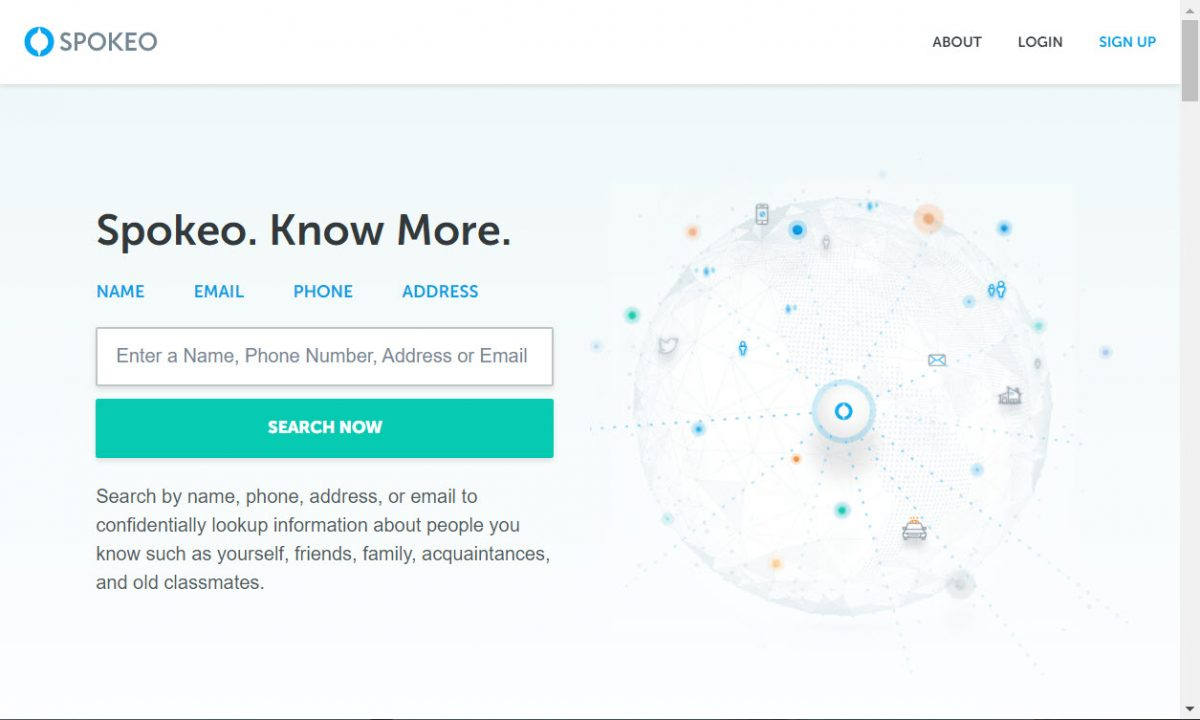 3) You'll get a report that contains information associated with the entered information. It may include the full name, age, address, family info carrier details of the caller.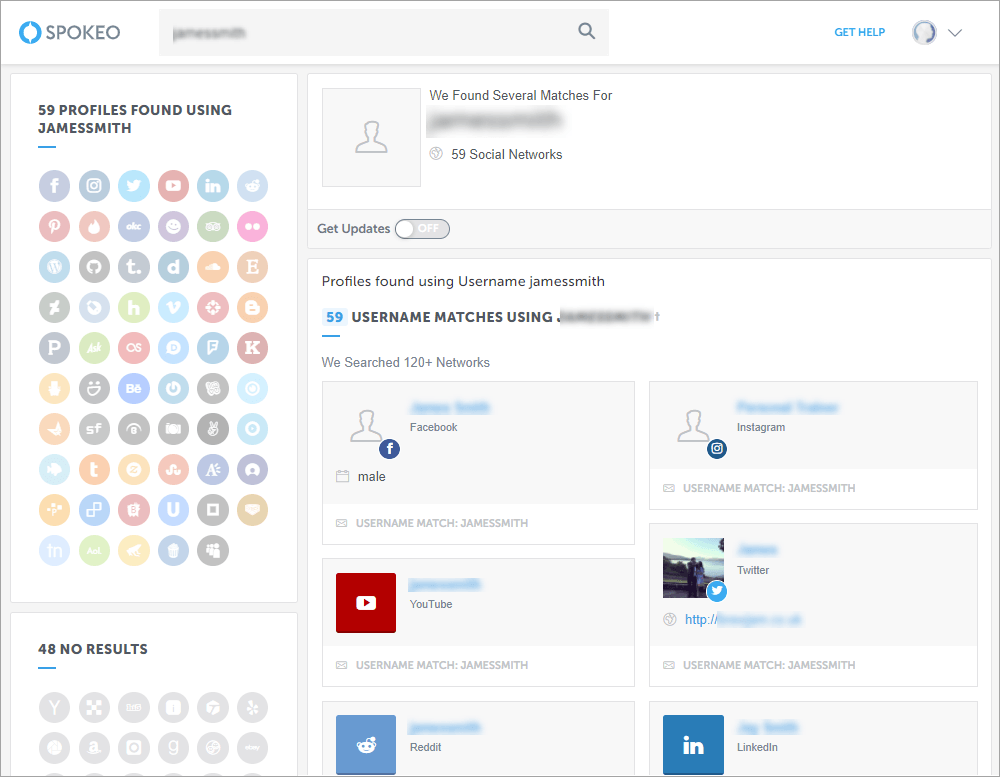 Search 55+ online profiles with BeenVerified
BeenVerified is a powerful people search tool that provides a complete report including personal information, contact, property, social media accounts, and marriage record information. As long as you have information like name, email address, phone number, or even home address, you can acquire a detailed report in a legit and safe way.
1) Go to BeenVerified.
2) Choose the search engine according to the information you have. Enter the information and hit Search.

3) You'll acquire a complete report that contains the information you need.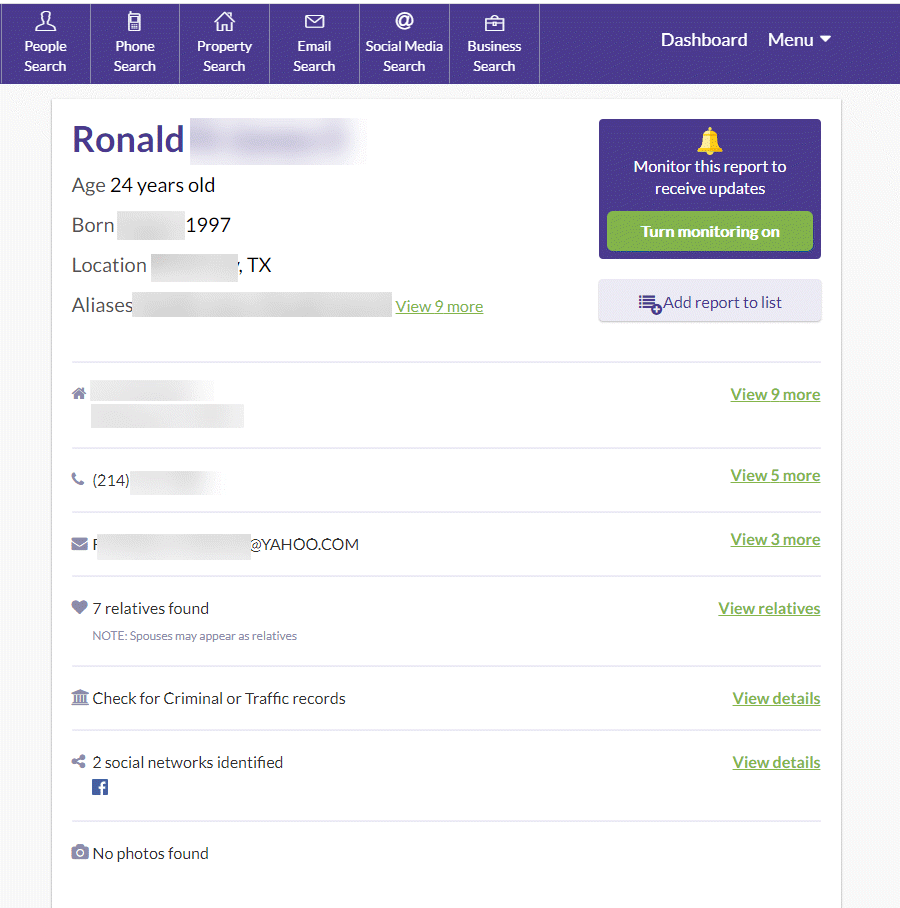 Run a reverse image search of your partner
You can run a reverse image search to locate images of people. You may find images and even movies of your partner.
Social Catfish is an online dating investigation service that gives you access to dating site records. With billions of records scraped from social networks, Social Catfish allows you to search for anyone on multiple dating sites. And by searching with just an image, you may find photos and profiles on dozens of dating sites such as Tinder and Match.
1) Go to the Social Catfish search page.
2) Upload the image and search.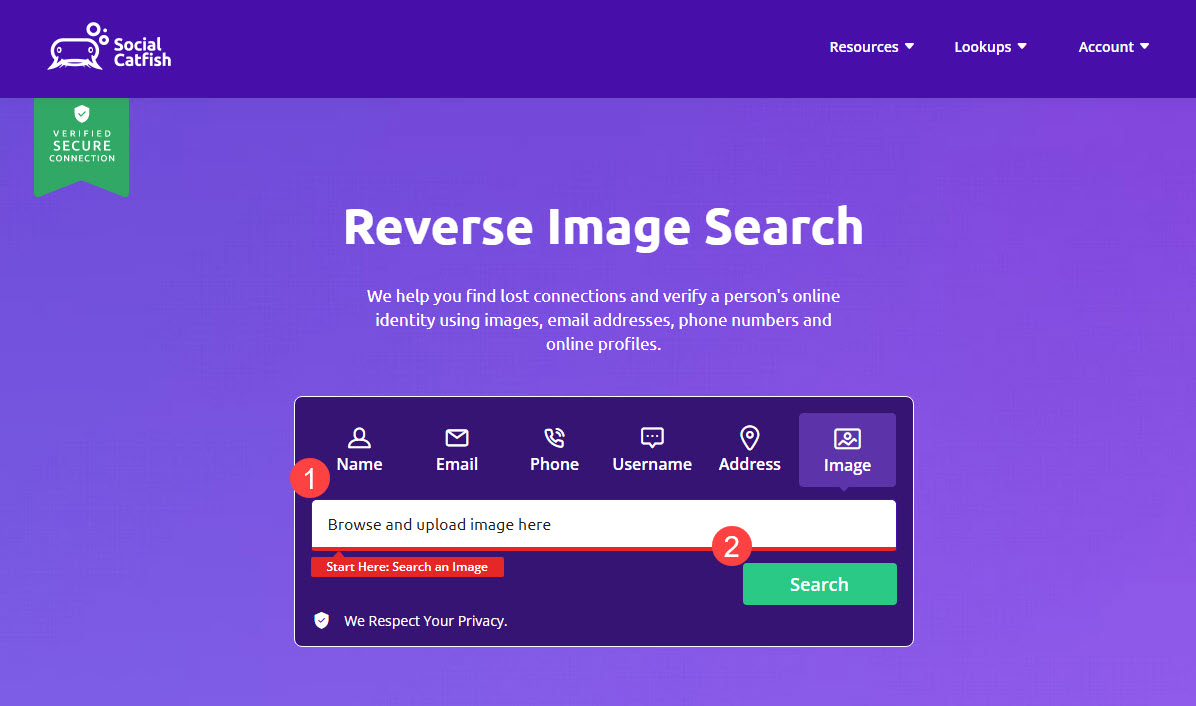 3) In a few minutes, you can see all the matched results for that image. Once you unlock the report, you may find the person's name, contact, social media accounts, and profiles on dozens of dating apps.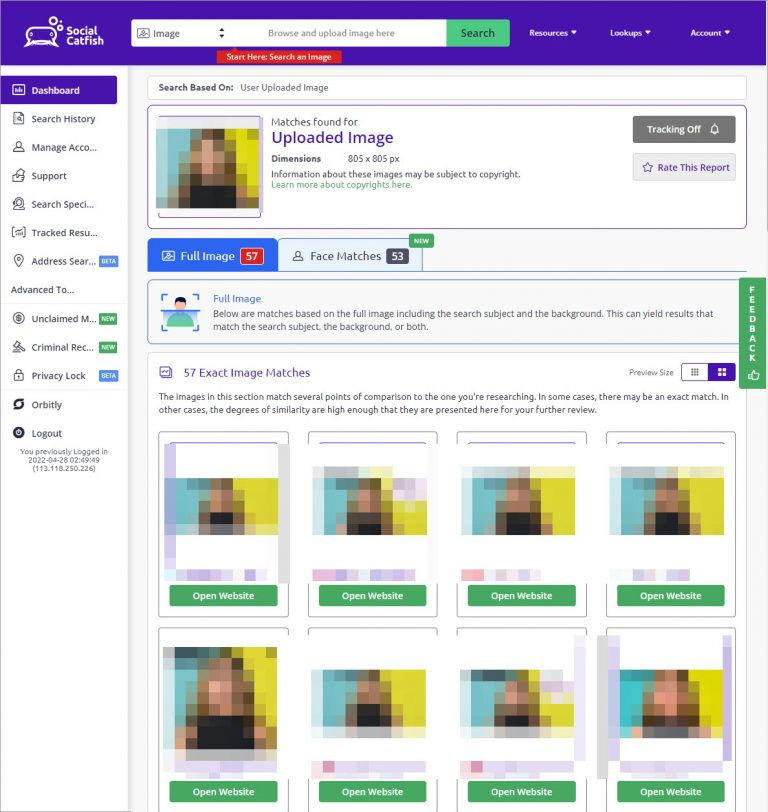 How to check Snapchat
If your spouse uses Snapchat and your guts tell you the person is cheating on you, it's quite hard to find clues even if you have your partner's phone. Because Snapchat has an auto-delete feature that allows users to exchange messages with their close ones, the message will be deleted after being read by the recipient. You might never know who is sending messages and pictures to your partner and what the content of their conversation is.
But there are still ways to lead you to the answer.
Check the Snapchat emoji
Share Snapchat map
First, check the emoji on your partner's friend list. If you see an emoji appears next to a friend's name, it's a sign that the users have a major snap streak.
If you can't get your partner's phone, you can create a Snapchat account. Only add your partner as your friend in the new account, then check "find friends". The list should be all your partner's friends, you can look out for that girl/guy you may be suspicious of.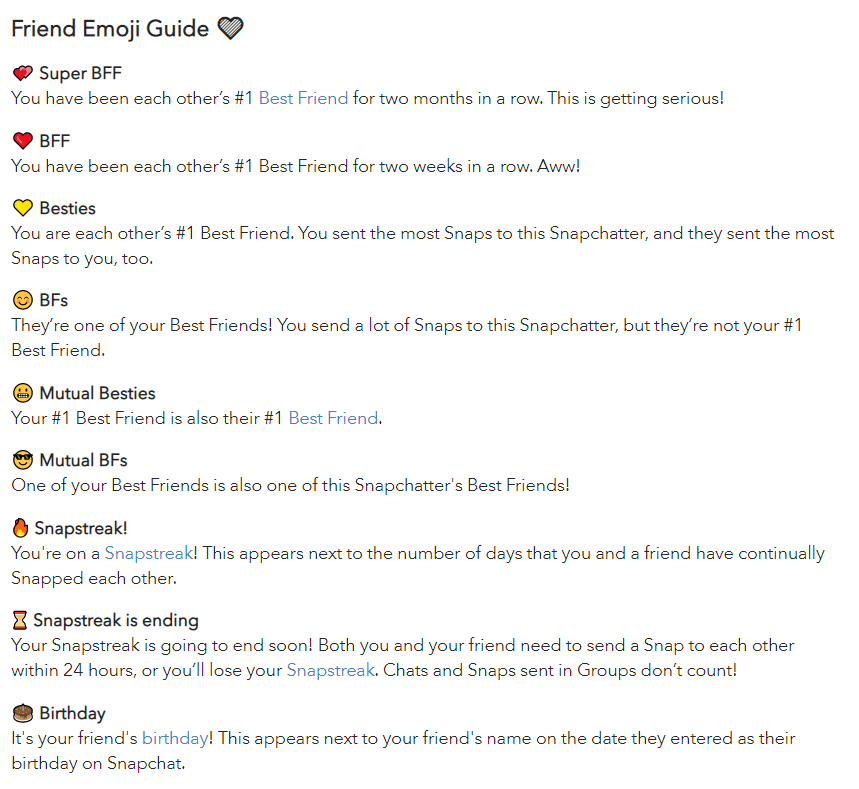 Second, ask your spouse to share their location with you on Snapchat.
The Snapchat Map is developed by Snapchat that lets users see where they were the last time they were active on Snapchat. If your partner refuses to share the location with you on the map, this may reflect something.
If your partner already enabled this feature, simply search on Snap Maps to check whether your partner is lying about where they should be.
If you suspect your partner has multiple Snapchat accounts, you may not find suspicious activity from the above information. Don't worry, you can use TruthFinder to find how many social media accounts your partner have.
Simply enter your partner's name and click Search Now. Wait for a few minutes to let the online people search engine find the related result, then you can get a detailed report.
Create a fake account on dating sites
This is a working method that has been used by many people. Create a fake dating profile and zero in on your partner's age and location.
Take Tinder as an example:
Use a different number to create a new account, in case your spouse blocks your number.
Get Tinder gold so you can type in their exact address and you can set the distance range from it.
Then be patient, if they have the account and are still active, they will show up.
Some dating sites like Tinder and Bumble will show you the person has been active on the app for a certain number of days. So you'll know whether your spouse is lying to you or not.
What about hiring a hacker?
If you're seeing posts about using a hacker to check if your partner is cheating, it's important to be careful. They claim they can spy on a person's cell phone and monitor everything from old text messages to hidden conversations on certain apps. They indicate they can track the location and in some cases, you can even hear their conversation. However, this service is normally illegal. There are shady people online and you can't tell whether it's a reliable and genius group to help you achieve your goal. Cyber security is an important business and hiring a hacker is just like leading the wolf into your house. Think carefully before making a decision.
Instead of going down that route, consider talking openly with your partner if you have concerns. Communication is key in relationships. If you're struggling, seeking advice from a therapist might be a better way to handle things. Remember, trust and respect are crucial in any relationship, and using hacking methods can damage trust irreparably.
Conclusion
When the trust is gone, and you're not happy with that person, the best method is not to look around for proof but leave the person. Move on to someone who shares your values, you deserve better.