How To Get Fake Phone Number for Verification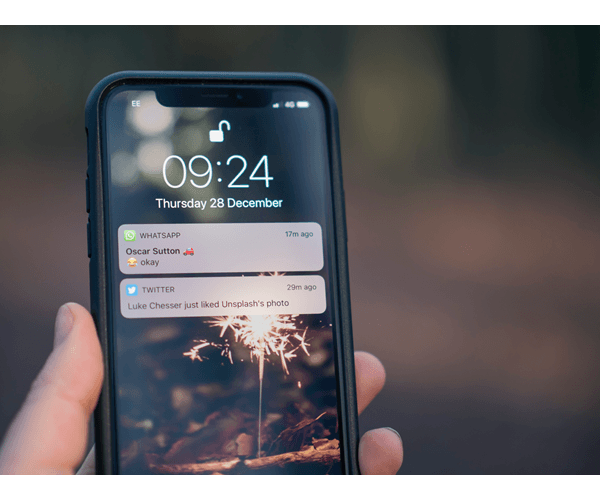 Claim a FREE 3-Day Trial Number!
Select a U.S. or Canadian number that includes 20 SMS messages or 20 minutes of talk time at NO COST!
People have various reasons to use a fake number for verification. Most of them are worried about the leakage of personal information. A fake phone number is an extra layer of security in your daily life. Using a fake phone number for verification is one of the ways to protect your privacy.
Ways to bypass phone verification
People like you who don't wanna leave their phone numbers everywhere can use one of these options to avoid phone verification. Take a look at the methods below to find the way that suits you the most.
Method 1: Use the Hushed App to bypass phone verification
Hushed app is a temporary and second phone number app for WiFi, data calling, and texting. This app lets you add a second line to your phone, allowing you to keep your private number from people, apps and services that you don't necessarily want a call from. It offers numbers from 60+ countries, it uses VoIP, so your regular carrier's calling minutes won't be used by it. Instead, it uses WiFi, or wireless data if you prefer.
You can get a fake phone number easily and quickly through Hushed. It doesn't require any verification information and you don't need to input your real phone number at any time. When you create a fake phone number, your real phone number is not involved with Hushed and it will not show up on your phone, only the fake virtual phone number shows up when you call or text with others.
This means you don't need to worry that your personal information is collected by Hushed. It's a privacy-focused app and they don't to collect any information from you.
What's more, Hushed app helps people keep their phone call private. Hushed app uses an encrypted connection to protect your phone conversation so that no one can eavesdrop on your phone calls even if they're on the same network.
All new users can claim a FREE 3-Day Trial Number from U.S. or Canada. You can get 20 SMS messages or 20 minutes of talk time at no cost. Once you have your number, you can start calling and texting right away!
Download the Hushed App. It's available for iOS and Android.

In the app, enter your email address as a username so that you can reset your password if you forget it. Enter your password to sign up. Note: Hushed does not use any account verification, so if you enter a fake email address, make sure that you remember your password.
Claim your Free 3-Day Trial Number by choosing the US or Canada number.
Note: Hushed Free 3-Day Trial Numbers include 20 calling minutes or 20 SMS texts for US and Canada usage.
You can call and text now!
With Hushed, there's no limit to how many numbers you have on a single account. After you've claimed the fake phone number for verification, you can always get another fake phone number in a different country.
Numbers from the Hushed app would also work for international calling if you selected the 30-day Worldwide Plan.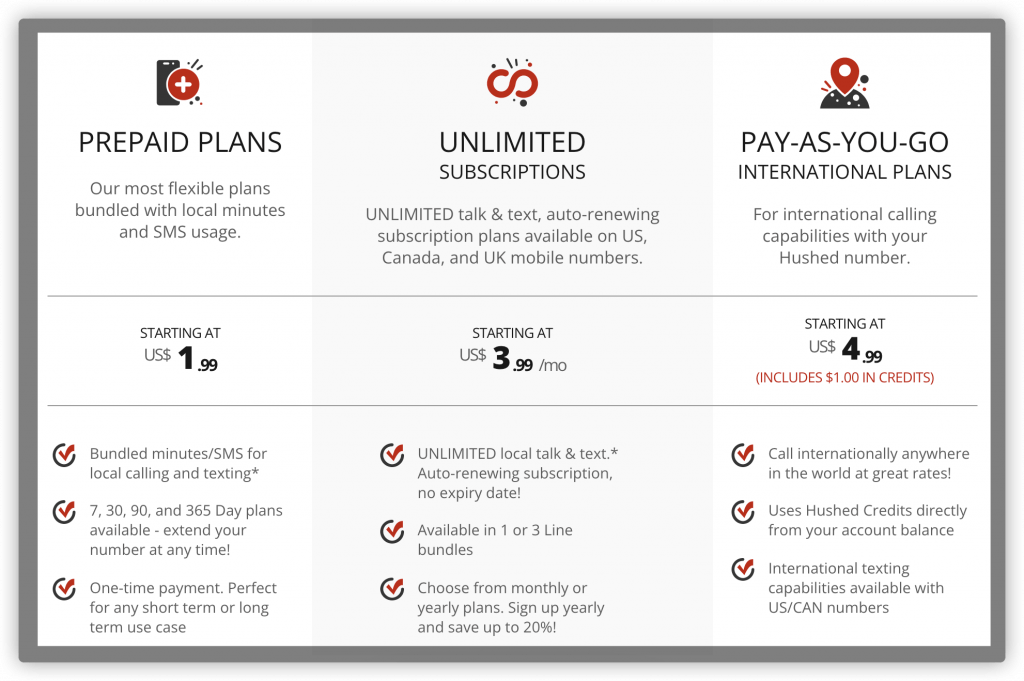 Method 2: Use Google Voice
Google Voice is a telephone service developed by Google company. It provides a U.S. phone number to Google Account customers in the U.S. and Google Workspace customers in select markets. This app gives you a fake phone number for calling, text messaging, and voicemail that works on smartphones and computers.
You can use Google Voice to sign up for other services or apps and use it to bypass phone verification.
Unlike Hushed app, you'll need to use your private phone number to sign up for Google Voice which might be the thing you're trying to avoid in the first place.
Therefore, if you are already a customer in Google Accounts in the Use or have Google Workspace accounts in select markets, you can consider Google Voice to get a fake phone number for verification.
Google Voice text messaging is not supported in all markets.
Method 3: Borrow others' phone number
Yes, it's a free way to bypass phone verification, but it would put others' personal information in danger. The person who gives you the phone number may receive annoying robocalls, spam texts, or other harassment.
On the other hand, many apps and services allow only one number per account, the person you asked for may already has an account. Even if they don't have an account, you may need to borrow their phone again in the future. It's not very convenient.
Method 4: Buy a burner phone
If you need an extra device for a fake phone number, buying a burner phone might be a good deal. A burner phone is a device that comes with a prepaid number. The number works the same as your private phone number except for the number is untrackable and without a contract. You can use this number for signing up on dating sites, online chat rooms, social media accounts and more.
The disadvantage would be you can only get one number and the free minutes you get have an expiration date. The cost may be around $50 per device.
Warning: Find fake numbers on Google
If you've searched online for fake phone number for verification, you may see some people suggest you can use get fake numbers on Google. However, it's nearly impossible to get a working fake phone number on Google for free, most of them are fishy which leads you to a scam site or app. You'd better avoid using this method to bypass phone verification.
---
That's all about how to get fake phone number for verification, free and paid. Hope this post would help. If you have any ideas or suggestions, you can share them with us in the comment section.