How to Hide Your Phone Number (2023)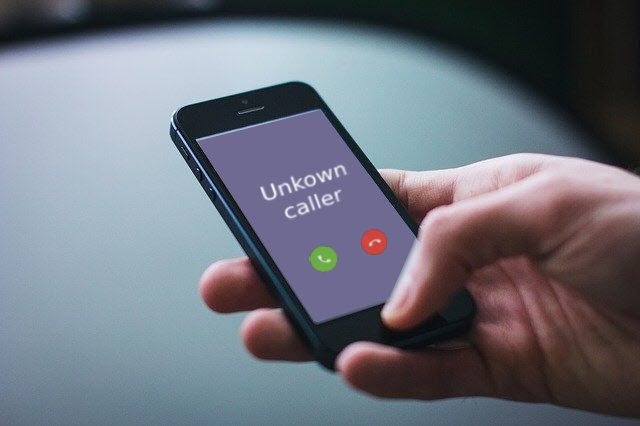 Hide Your Phone Number with Blur
Masked Phones Let You Keep Your Real Phone Number Private
Get Blur
If you're not comfortable sharing your real phone number online or in person, you've come to the right place! This guide will show you super easy ways to hide your phone number or mask it.
1. Call with a Masked Phone Number
The easiest way to keep your personal phone number private is with Blur webapp or Blur mobile app (available for iOS and Android devices).
Blur allows you to generate a new phone number and use it to make phone calls or send texts. The new number will also forward calls, text messages, and voicemails to your actual phone number, so when you're filling out online forms that require a phone number, instead of sharing your real phone number, you can just give your new forwarding phone number.

Follow the instructions below to see how to hide your phone number step by step!
Step 1: Download and install Blur on your device.
Step 2: Set up your account.
Step 3: Open the Blur web app or the Blur mobile app.
Step 4: If you're on your mobile device, tap Masked Phones > Make Call and enter the number you'd like to call.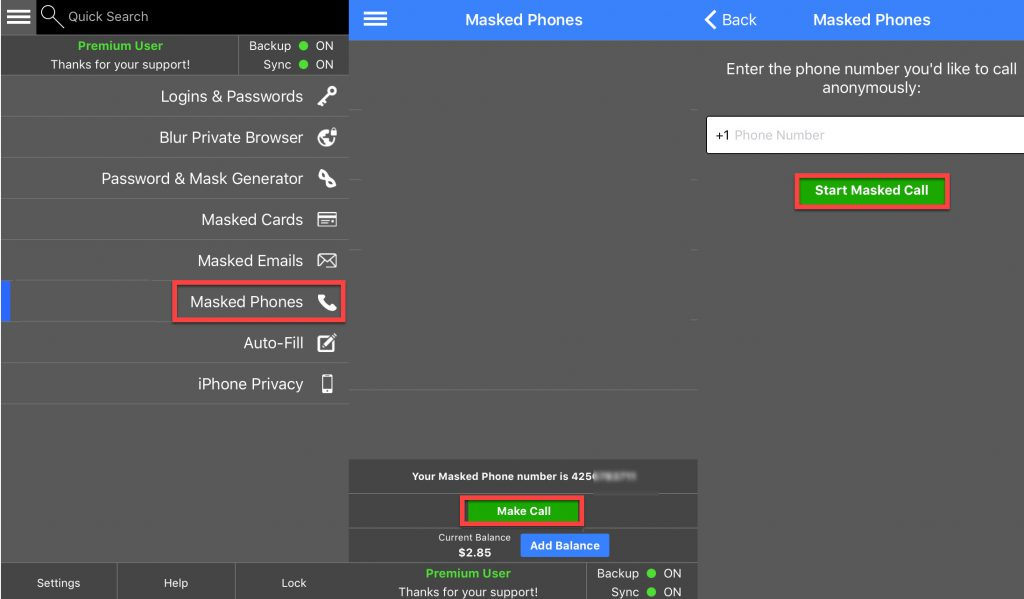 If you're using the web version, just click Make Masked Phone Call then enter the number you'd like to call.

Some US phone carriers don't allow forwarding of "short-code messages", which means you might not receive text messages used for user authentication by sites such as Google and Facebook at this time.
Blur will assign you a phone number with the same area code of your phone number. The number given to you is generated by Blur and you'll not be able to choose it, but, you can always request a new Masked Phone number through the Blur web app. To do so, just click the Change Masked Phone button and you'll need to pay $7 for the new number requested.
2. Dial *67 Before the Phone Number
If you simply want to hide your phone number and prevent others from tracking your phone number, you can try this free method to block your caller ID.
All you need to do is dial *67 before the number you're trying to contact. For example, if you wanted to hide your phone number when calling 012-345-6789, dial *67-012-345-6789 instead.
You'll show up as No Caller ID, Private, Blocked, or something similar on the person's device using this method, so be prepared that your calls might not get answered because many people simply decline calls without a caller ID.
Another thing to remember is that you need to manually dial *67 every time you want to hide your phone number, before any blocked phone call you want to make. So if you want to block your number for every single call, you might be better off using one of the following options instead.
3. Change Your Caller ID Settings
Depending on your carriers, you might be able to block your caller ID from your device by tweaking your phone settings. Just follow the instructions below to see if you can access the Caller ID settings on your Android or iOS device.
For iPhone Users
Go to Settings > Phone > Show My Caller ID and turn the toggle off to hide your caller ID.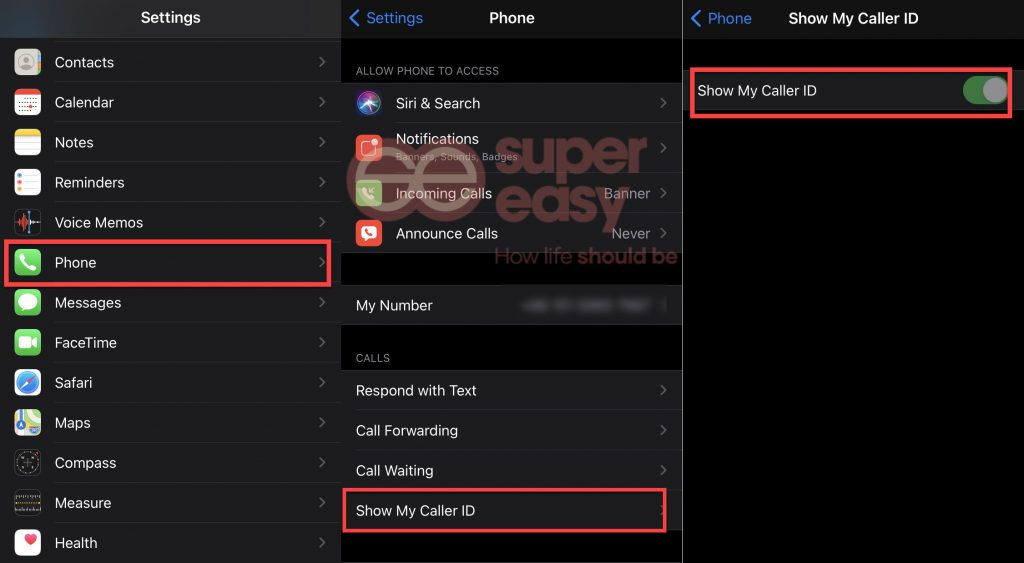 For Android Users
Depending on your Android phone, the process may vary.
Go to Settings > Supplementary Services > Call > Additional > Show my caller ID, then choose to Hide number from the popup menu.
This will hide your phone number for every call you make. If you want to show your phone number for a particular call, you need to add *82 to the beginning of the number, or manually turn the Caller ID setting back on and you phone number will show for every call you make.
4. Ask Your Cell Carrier to Block Your Caller ID
You can also ask your carrier to block all outgoing calls if you can't find the right setting on your mobile phone. Just call your carrier and ask them for help.
Hopefully, this guide helped. Feel free to leave a comment below if you have any questions or suggestions!