How To Find Out If Your Boyfriend Is On Tinder – 2023 Hacks
Dating Profiles Lookup
Enter your boyfriend's name into the search box and hit Enter to search for his dating profiles without him knowing!
We understand how stressful it is to have gut feelings that your boyfriend may be using Tinder for hookups and cheating behind your back. And you're probably desperate to find a way to gather evidence. We've got you covered! But before diving into this comprehensive Tinder profile lookup guide, we should let you know that we're not going to suggest you install a spy app as this may do more harm than good. The worst case scenario is that this could bring your relationship to an end.
Instead, we'll walk you through 4 easy and secure ways below to check if your boyfriend is on Tinder. Simply try the one that can give you the most possibility to succeed. .
Method 1: Create a Tinder account with a fake name and photo
On Tinder, only when you're a match can you view a person's profile. But that doesn't mean it's impossible to find a specific person. You can create a Tinder account with a fake name and photo, then start swiping. Remember to adjust your settings to select people within a 5-mile radius and adjust the age range to include his. Swipe right when you think it's him and make a match. Till then you can start texting to gather evidence of him cheating.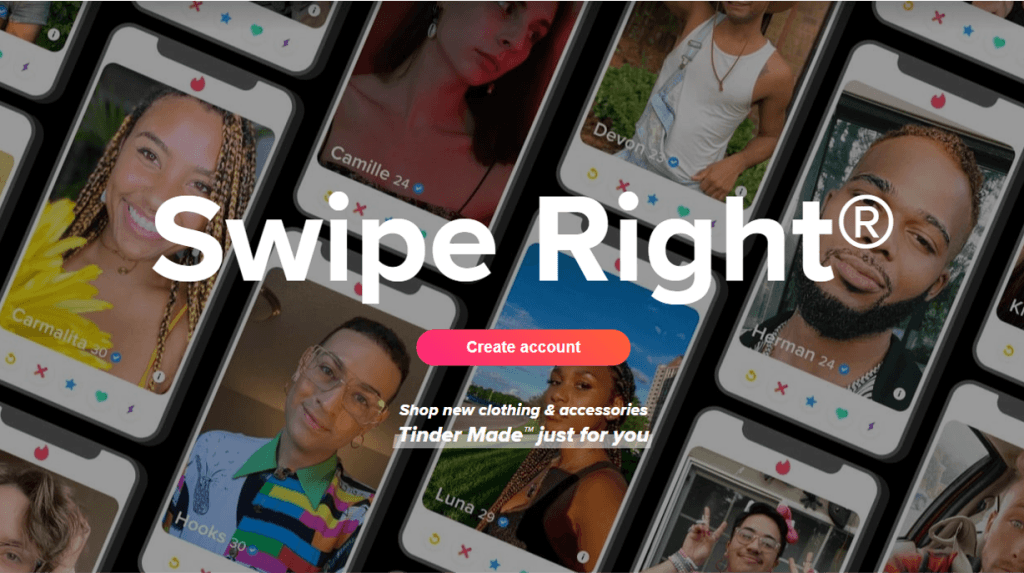 Method 2: Check his browsing history
While checking the list of downloaded apps on his phone can be quite tricky and we don't really suggest you do this. But you can try checking his browsing history on his computer.
We know that when people cheat, they're likely to hide any evidence to avoid getting caught. But they can't always be that vigilant. So when you have access to his computer, open his browser and press the Ctrl + H keys simultaneously on the keyboard and type tinder into the search field. Then results would come up.

Or you can simply type chrome://history/?q=tinder into the browser address bar.

Method 3: Add his username to Tinder's URL
Another trick is to figure out the usernames your boyfriend may be using on Tinder and then type tinder.com/@username into the address bar and hit Enter.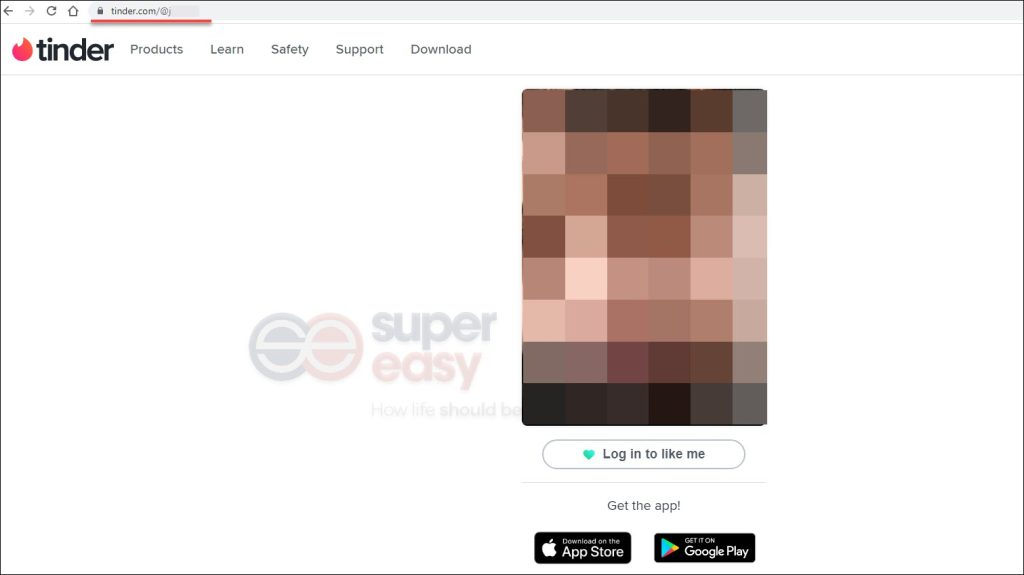 Method 4: Use a Tinder profile finder
If none of the above methods helps, definitely use a Tinder profile finder. What you need is just a name, email address or phone number and the rest is a breeze. When you perform lookups, the subject won't be notified. Therefore, you can find peace of mind using their services.
In addition to looking up your boyfriend's dating profiles, these services also help you verify their identities. You two might get to know each other online and not all the information about himself he told you is true. TruthFinder and Spokeo come into play, providing you access to your boyfriend's records such as criminal or traffic records, contact information, employment and education history, social media accounts, and more!
Tinder profile lookup with TruthFinder
Scanning hundreds of millions of available public records, social network data, and more, TruthFinder will provide you with a detailed report about your boyfriend. All you have to do is enter his name and select the state in which he was born. Then click SEARCH NOW and wait for it to scan the database. When available, you'll be able to see your boyfriend's Tinder profile on the report.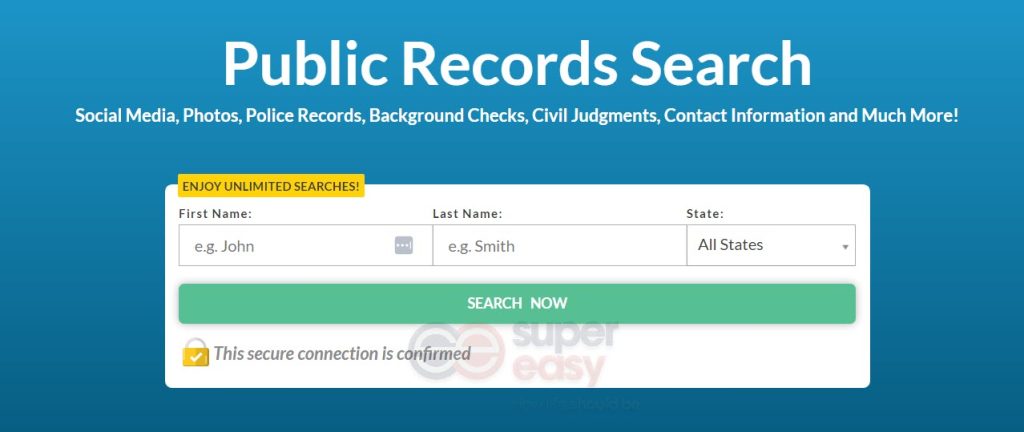 If you're encountering an issue while using TruthFinder, feel free to reach out to their support team.
TruthFinder.com/help
or
help@truthfinder.com
Tinder profile lookup with Spokeo
The other great place to go is Spokeo, a people intelligence service to help you research your date. When you perform a lookup, it'll organize data sources into an easy-to-understand report that include available contact info, location history, photos, social media accounts, family members, court records, work information, and much more!
Just feed in the name of your boyfriend or you can select another search option. Then click SEARCH NOW.
Then you should be able to find his online profiles.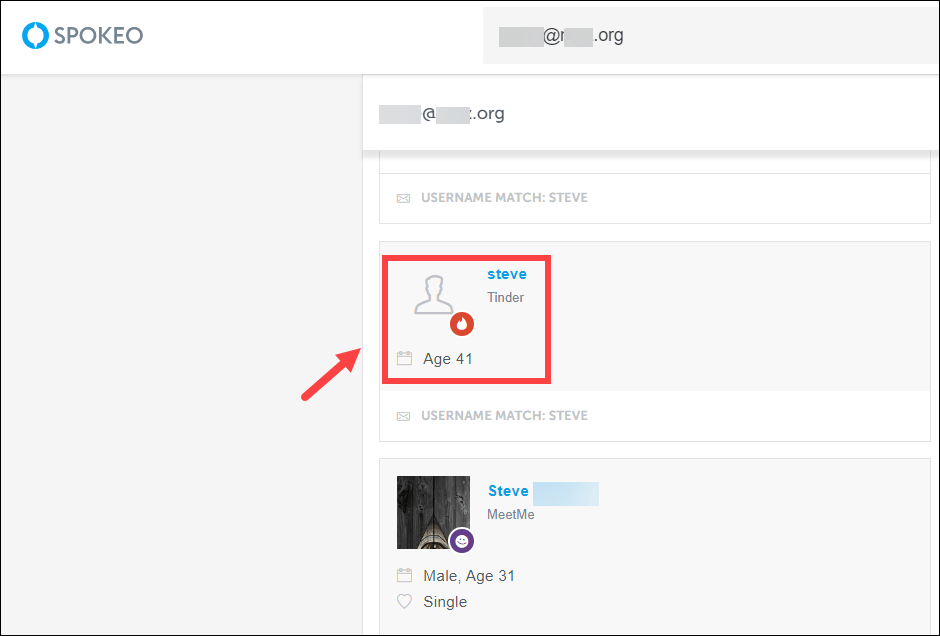 If you're hitting a roadblock during your searches, do not hesitate to contact their support team.

1-888-271-9562


customercare@spokeo.com


Monday-Sunday: 5:00am – 8:00pm (PT)
---
Final thoughts
Infidelity from either side can tragically destroy the trust you have worked carefully to build. Before it's too late, communication is quite significant in a relationship. So we still wish you could find an appropriate time when you both are not too heated up about the topic and tell him your doubts and worries. And hopefully, he could reassure you that he's being faithful.