How to Find Someone on Hinge by Phone Number (Secretly)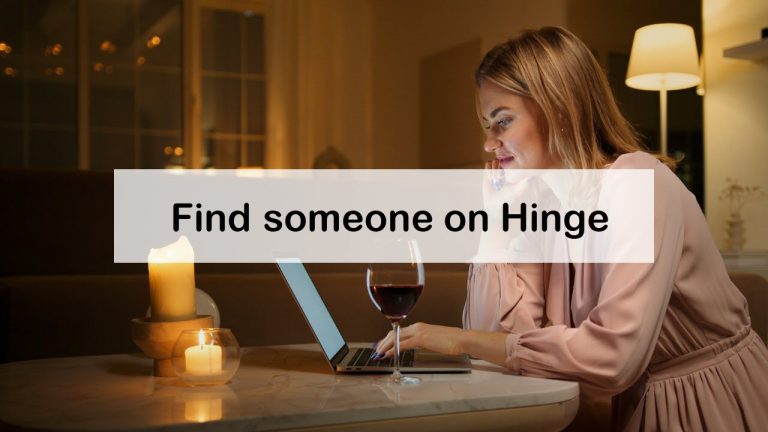 Want to find someone on Hinge? You may know their name, email address, or phone number, but you're curious whether they have dating apps and everything about them.
Quick fact: You can't search for a specific person within the Hinge app.
According to Hinge FAQs, they don't have an option to search for specific people on Hinge.
Therefore, it may take time to wait for that person to match with you someday. If this is someone you know, you can go to a place they frequently visit and see if they pop up in your feed.
What's more, check your match often and update your status to help narrow it down.
How to find someone on Hinge?
Option 1. Search by email
If you'd like to know everything (including their dating profiles), you can try using a legit search engine such as Spokeo to find if someone is on Hinge by email.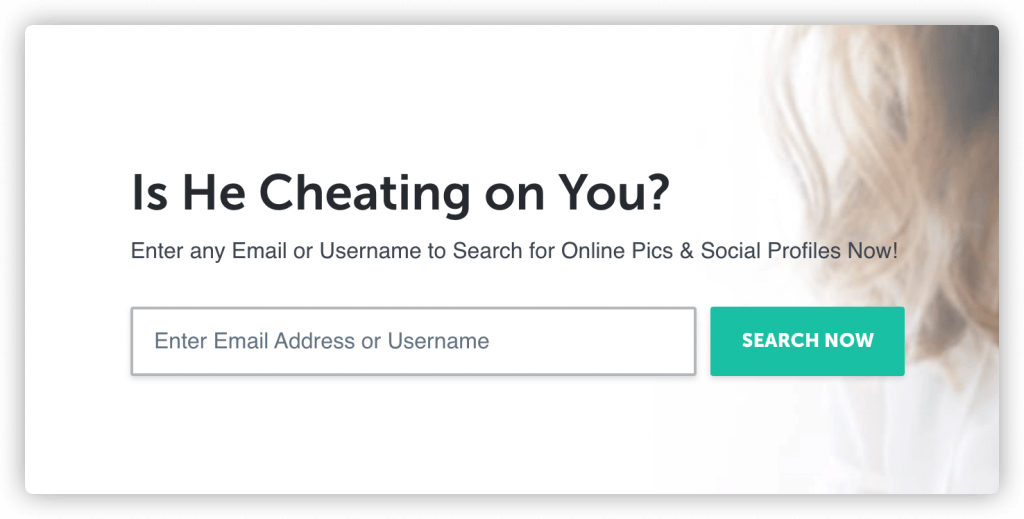 Other search options:
You will be able to find social profiles (including dating profiles such as Hinge) on over 120 platforms with Spokeo. You will find other background information when available.
Founded in 2006, Spokeo is one of the best known people search websites. In addition to collecting public information, Spokeo also has its own data source, providing you with a wide search. Unlike other services, it unblocks dating profiles.
Option 2. Search by name
Interested in a tool that specilaizes in unblocking dating profiles? Social Catfish is your go-to option. It helps people protect themselves from catfishing when dating online.
You can run a quick name search to find out what social accounts they have under their names. Or if you want to make it easier, you have a whole lot of other options.
Other search options:
Just like other people search engines, you pay a small monthly fee, and you can access Social Catfish to locate people's background information, such as former addresses and employment history.
It also has a reverse image search function, where you can upload a photo to check whether it's authentic. This site was mainly used for running a background check on someone you meet online.
In addition, you can run a reverse search on Social Catfish to find if someone is on Hinge or other dating platforms such as Tinder.
How to run background information on someone?
Find People by Name
Look up contact info, photos & more!
Some services don't unblock dating profiles. Instead, they will show you all available social media as well and more in-depth information about this guy. When it comes to a comprehensive background search, BeenVerified is the best possible people search service available.
Rank
Company
Pros
Cons
1
BeenVerified
· The best tool to run numerous people searches
· Offers powerful social media handle search
· Uncover criminal history information, educational history available
· No hidden fees
· $29.99 per month
· Doesn't offer single reports
2
PeopleFinders
· Offers personal information from above 6000 data sources
· Quick results
· Detailed self background check
· $9.95/first month
· Offers individual reports options
· $24.95 per month
· No free trial
3
PeopleLooker
· Has access to over 10 million public records
· Offers a very thorough people search
· $23.99 per month
· Average accuracy rate
· Reports are not always comprehensive
By running a background search and getting more information about them (in addition to their Hinge account) can make sure you know more about the people you're dealing with, thus avoiding any romance scams.
While these People Search products can be incredibly useful in discovering personal information, they essentially serve as a centralized hub for users to access publicly available details about someone without conducting exhaustive searches. Achieving complete accuracy with these products can be challenging because public records, upon which they rely, might not always be entirely accurate or comprehensive.
About Hinge
Hinge, established in 2012, is a dating app designed to shift away from casual swiping towards fostering meaningful connections. Founded by Justin McLeod, Hinge gained popularity for its unique approach to online dating by focusing on users' interests and personalities. Initially launched as a mobile app, Hinge has evolved into a prominent platform in the realm of online dating, positioning itself as a space for individuals seeking long-term relationships rather than casual encounters. The app distinguishes itself by its emphasis on thoughtful profiles and conversation starters, aiming to provide a more genuine and authentic dating experience.
Designed to be deleted
Hinge's tagline, Designed to be Deleted, encapsulates its mission to help users find meaningful connections and ultimately delete the app once they've found a compatible partner. This slogan reinforces the app's commitment to aiding users in finding lasting relationships, positioning itself as a platform that aims to be a catalyst for finding true love rather than encouraging endless swiping.
---
Did you manage to find someone on Hinge? Feel free to drop us a line if you have any questions or suggestions.
The methods in this article provide you with easy access to public record information, but without a guarantee for accuracy and may include links to websites not listed as a Consumer Reporting Agency (CRA). Information acquired from these bodies is illegal to be used for employment, housing, credit, and other purposes alike, according to laws such as the Fair Credit Reporting Act (FCRA). If you're not sure whether your use of our methods is appropriate, click here for details.