DMV License Plate Lookup | Search Recalls, Warranties, Market Value & More
License Plate Lookup
Research a Vehicle by License Plate
Does your state offer license plate lookup services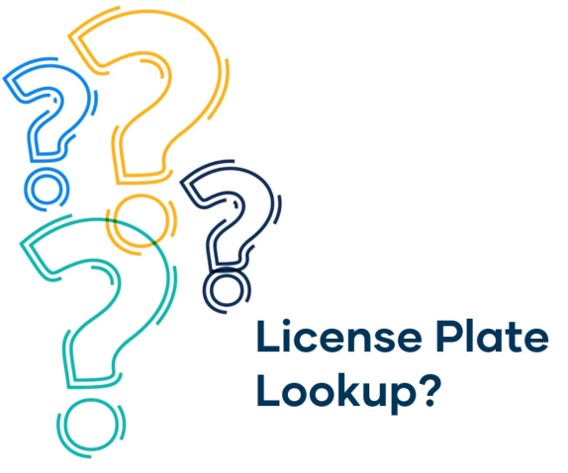 Some state DMV do offer license plate lookup services via their official websites. Or you can request a lookup by going to the state DMV office. Yet, the breadth of information accessible and the service's availability differ significantly from state to state. So we suggest you consult your state's DMV.
(Note: Due to the Drivers Privacy Protection Act (DPPA), the release of personal information from motor vehicle and driver licensing records is restricted. )
If your state does not offer an online portal to do license plate lookups or you think it quite a hassle to do this on your own, you can visit some trusted online platforms that offer license plate lookup services. They make performing lookups become simpler.
BeenVerified and Bumper: Easy way to do license plate lookups
License Plate Lookup
Research a Vehicle by License Plate
A license plate lookup on a trusted platform can give you insights into a vehicle's comprehensive vehicle history report that includes the following information when available:
Accidents, salvage, and theft records
Titles, liens, and sales records
Suggested maintenance and upcoming repairs
Specs, recalls, warranties, and installed options
Market value
Below we'll introduce BeenVerified and Bumper, both of which are powered by Bumper, an Approved NMVTIS Data Provider.

Option 1: BeenVerified license plate lookup
When it comes to searching for an individual's information and doing background checks, BeenVerified can be a go-to choice. In addition to people search services, it also provides users with access to license plate and VIN searches.
Gathering trustworthy and consistently refreshed data from prominent industry sources such as NMVTIS, JD Power, NHTSA, and many other auto industry leaders, BeenVerified helps you dig deep into a vehicle's specifications and history.
To do a license plate lookup on BeenVerified, all you have to do is:
1) Visit BeenVerified's Vehicle Search page.
2) Select License Plate. Enter the license plate into the search bar, select the state, and click SEARCH.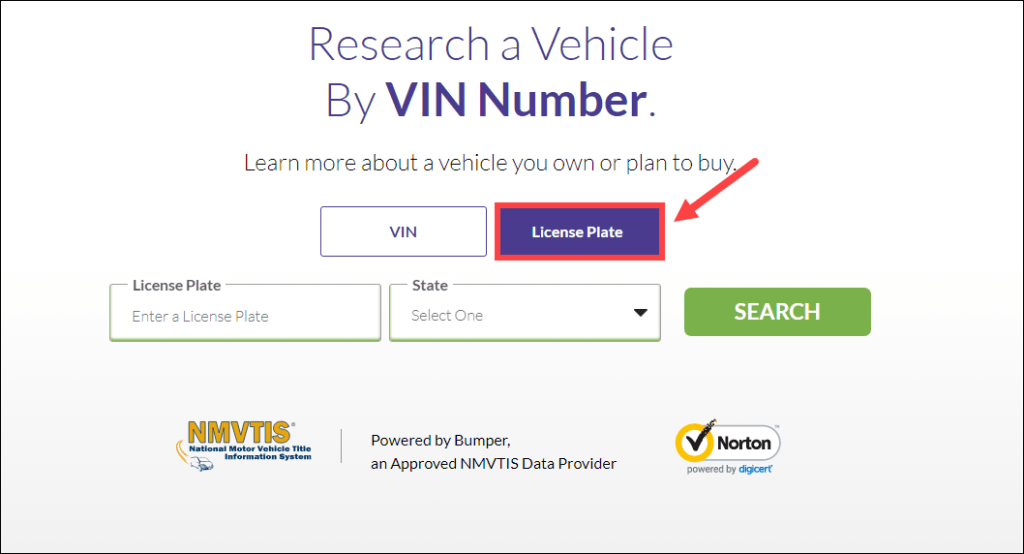 3) Wait for BeenVerified to scan from millions of data sources. Once it finds your search subject, follow the on-screen instructions to unlock the report.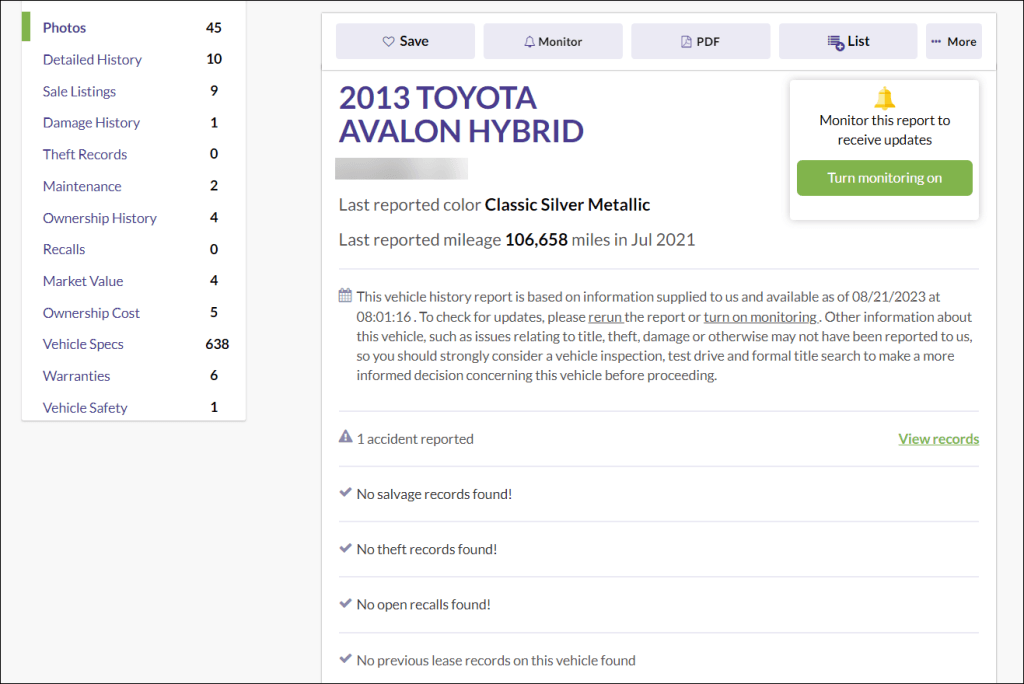 Option 2: Bumper license plate lookup
As an approved NMVTIS data provider, Bumper is a great place for license plate searches apart from VIN checks.
With its intuitive design and millions of data sources, doing searches is simple:
1) Go Bumper License Plate Lookup page.
2) Input the license plate into the search bar, select the state, and click SEARCH.

3) Wait for the tech to work its wonders. When a report is ready, follow the on-screen instructions to unlock the full report.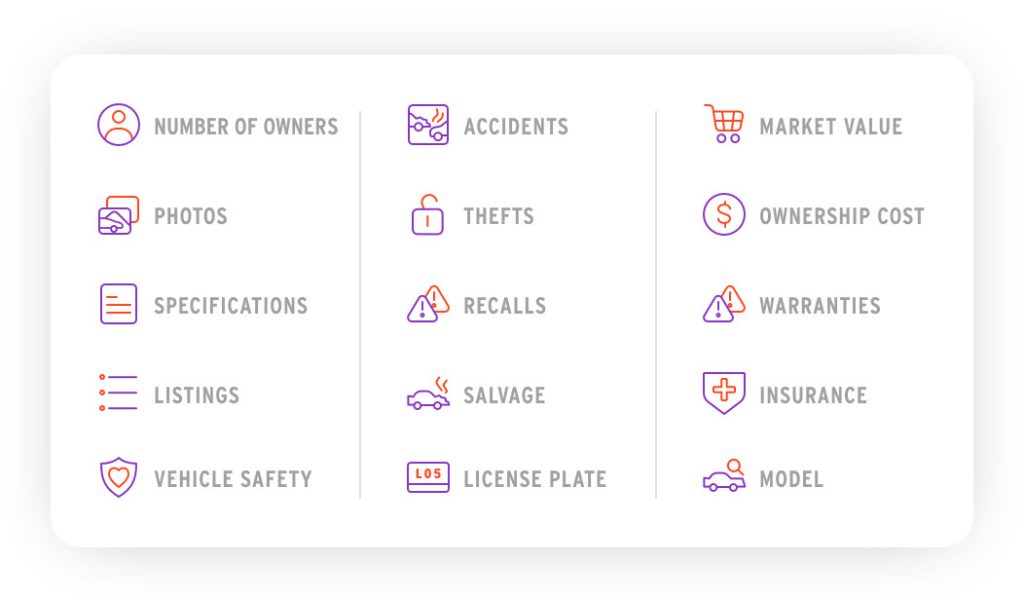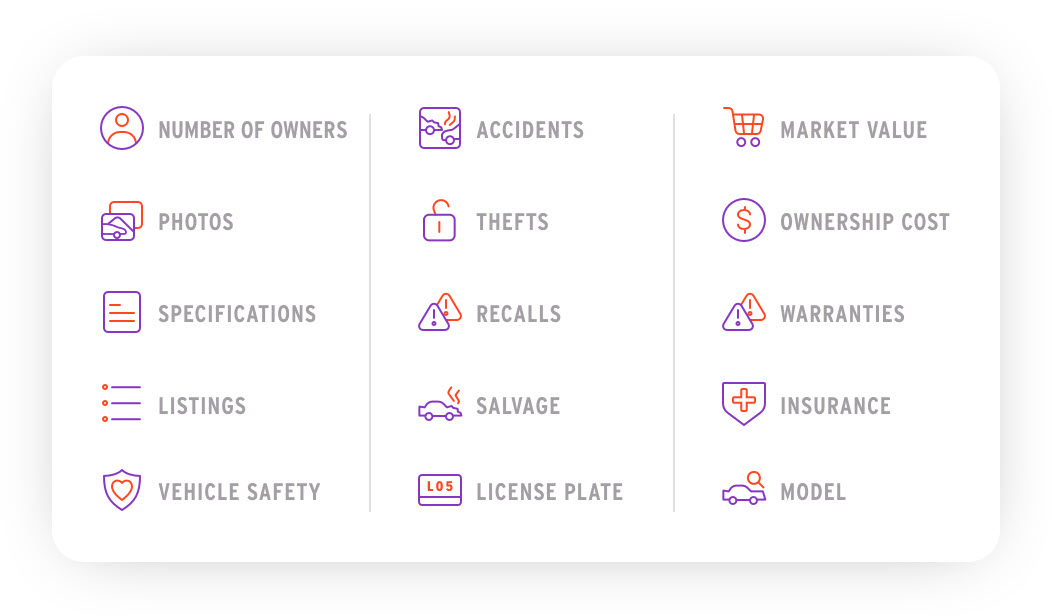 The methods in this article provide you with easy access to public record information, but without a guarantee for accuracy and may include links to websites not listed as a Consumer Reporting Agency (CRA). Information acquired from these bodies is illegal to be used for employment, housing, credit, and other purposes alike, according to laws such as the Fair Credit Reporting Act (FCRA). If you're not sure whether your use of our methods is appropriate, click here for details.