How to Get Vehicle Specs by VIN For Free | 2023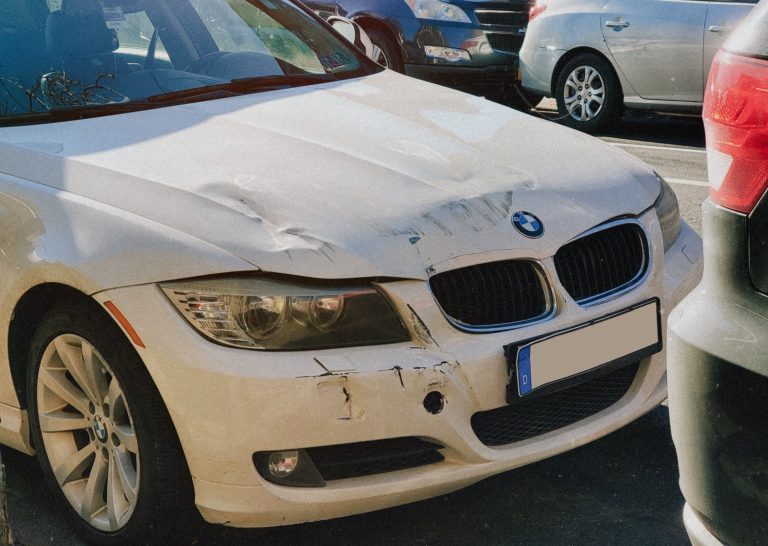 Easy VIN Lookup
Enter the VIN and get detailed vehicle specs & history.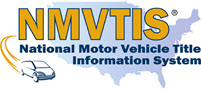 Approved NMVTIS Data Provider
Sometimes you might need to get the vehicle specs of your car. Like when you're selecting auto parts for your car or buying a used one. A fast way to do that is to run a VIN lookup. So in this post, we'll share with you some free ways to get vehicle specs by VIN.
Can you get vehicle specs directly from a VIN?
VIN is short for vehicle identifiable number. It's a 17-digit unique identifier that stays with the vehicle from its beginning to its end. It gives you information about the car's specs, manufacturer, make, assembly plant, and more. You can find specs in VDS, the second part of the VIN.
Unfortunately, there's not a suits-all cross-reference chart to decode the VIN, because each car manufacturer has slightly different explanations for it. If you have the time and patience, you can learn how to decode it from each manufacturer. If not, you can try a VIN lookup tool.
Method 1: Google the VIN
Google is an easy-to-use tool as you find the specs of a car, and it's extra effective when it comes to a used car. Because it might dig out previous selling ads posted online, from where you can get detailed info about the car. Simply enter the VIN in the search box and see what pops up.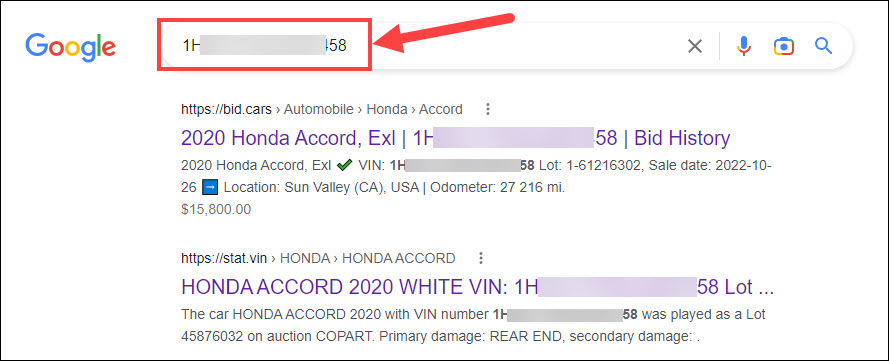 You can browse through these sites and collect useful info like vehicle specs. Note that these data might be out of date, hence not so precise. If nothing is found, no worries. Here are other ways to try.
Method 2: Get vehicle specs from the car manufacturer's website
Another place to decode the VIN of a specific car brand is its official website. Normally, car makers will put vehicle information on the Owner's page for customers to check. And it's free of charge.
Take BMW as an example. You can navigate to the BMW website, enter the VIN and wait for it to pull the files containing car specs for you. Then select and download the one that you need. Normally you'll find the vehicle specs in the Owner's Manual.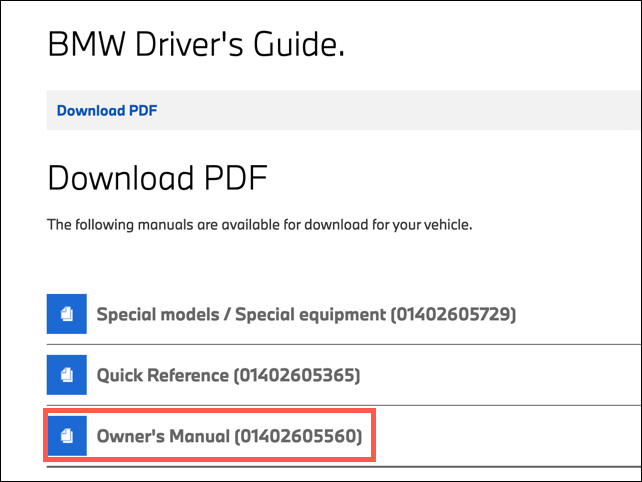 Method 3: Use a professional VIN lookup tool
The reason that you should try a professional VIN lookup tool is that it can offer you much more than car specs. We get it that dozens of dollars for a single vehicle report seem too much. So here we selected two that can present you with the most detailed info at low prices.
1. BeenVerified
BeenVerified is a strong vehicle search engine. Thanks to its access to a billions-large database of public records, it allows you to acquire information about a vehicle by running a quick lookup by VIN or license plate number, revealing vehicle specs, accident & salvage records, recalls, warranty details, and more.
Go to BeenVerified.
Enter the VIN and click SEARCH.

Wait for BeenVerified to search in its database. Once done, it'll generate a report including everything it can find related to the VIN.

With a VIN search subscription, you can access BeenVerified's other search services like phone number, email address, and address lookup.
2. Bumper
Bumper is an excellent alternative to BeenVerified. It is a professional vehicle search tool that gathers vehicle records from government agencies, insurance providers, car industry sources, and more. Enter a VIN, you'll get vehicle specs, maintenance, accidents, theft records, and more.
Go to Bumper.
Enter the VIN and click SEARCH.

Wait for Bumper to scour its data sources. When finished, you'll get a full report after you purchase a membership plan.

Method 4: Try other free VIN search platforms
Here are a few useful VIN search platforms that provide you with some basic info about your car. However, each platform here has an emphasis, meaning that you can only focus on one field at a time. If you'd prefer a thorough report, you can try a professional tool.
1. Decode This (Basic vehicle specs)
When you only need the basic info about your car engine, you can try Decode This, a free online tool. Enter a VIN, then it will pull out the basic engine & vehicle specs related to it.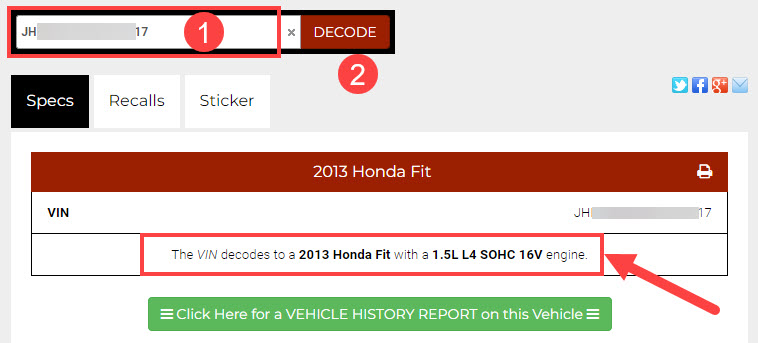 Note that Decode This only provides basic car specs for free. Unlocking the full report might cost dozens of dollars. If you'd like more detailed vehicle info at a lower price, you can try BeenVerified.
2. NICB (Theft & salvage records)
NICB VINCheck is a free VIN lookup tool provided by the National Insurance Crime Bureau and is accessible to everyone. It gives you a vehicle's theft and salvage records quickly and costs no money.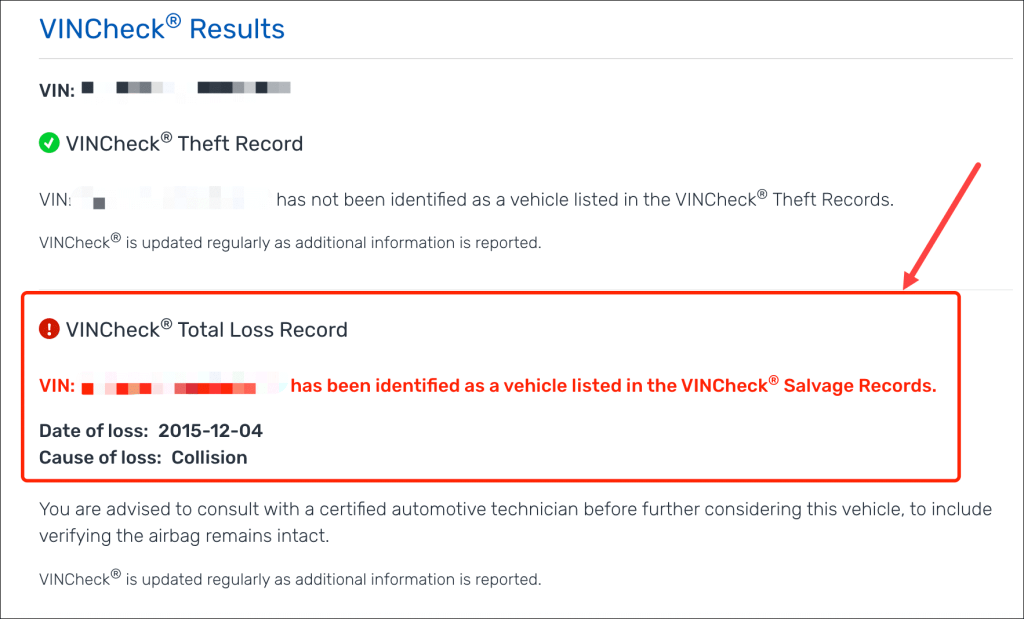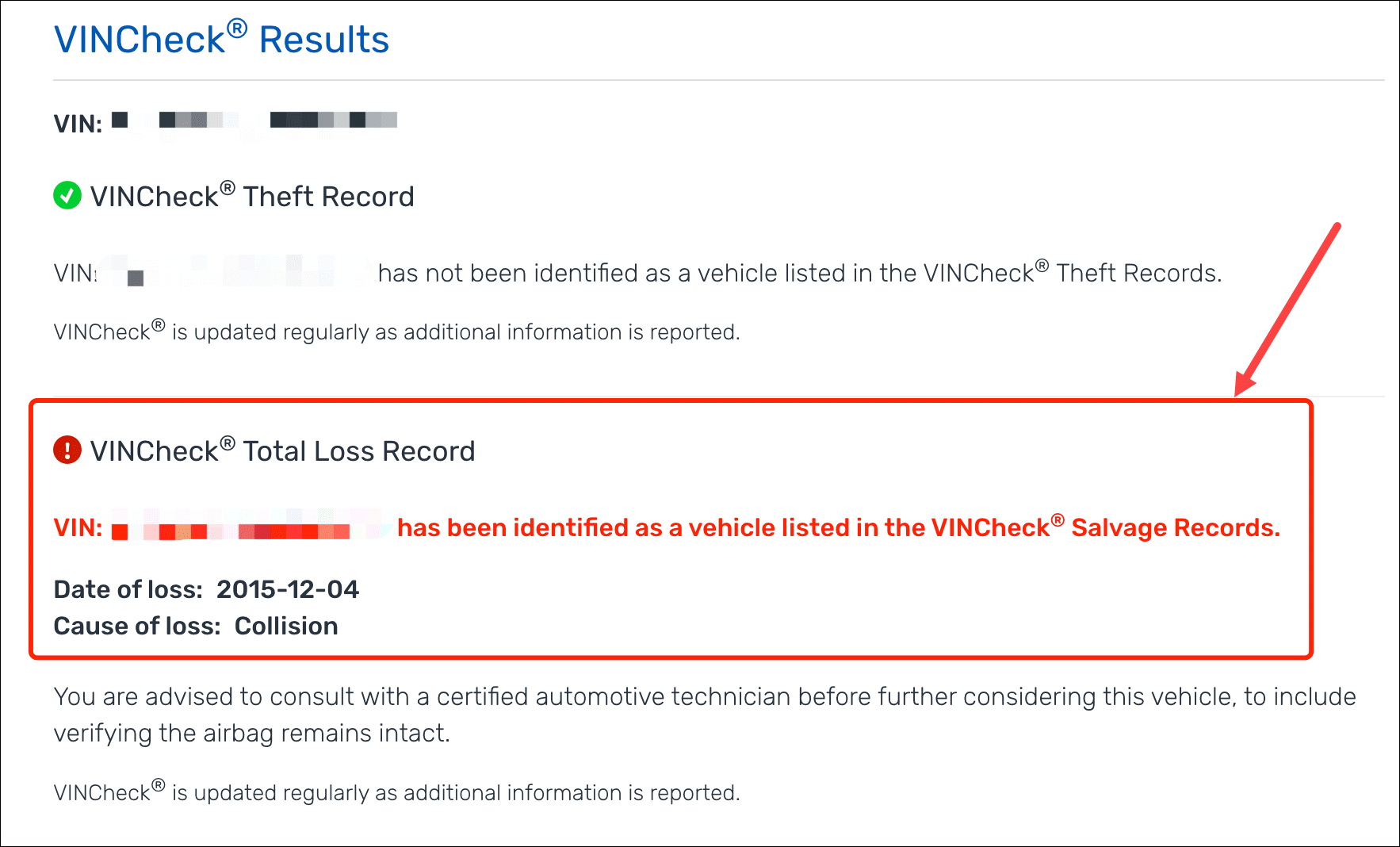 But remember, the info might not be up to date because it uses data supplied by car insurance companies. And it only allows 5 free checks within a 24 hours.
3. NHTSA (Recalls)
The National Highway Traffic Safety Administration (NHTSA) offers a free VIN lookup service to help you learn whether a particular vehicle has any unrepaired safety recalls.

---
These are the four free ways to find vehicle specs by VIN. We hope you find the post helpful!
The methods in this article provide you with easy access to public record information, but without a guarantee for accuracy and may include links to websites not listed as a Consumer Reporting Agency (CRA). Information acquired from these bodies is illegal to be used for employment, housing, credit, and other purposes alike, according to laws such as the Fair Credit Reporting Act (FCRA). If you're not sure whether your use of our methods is appropriate, click here for details.