Carfax Report Discount – Get Cheap & Free Vehicle History Reports (2023)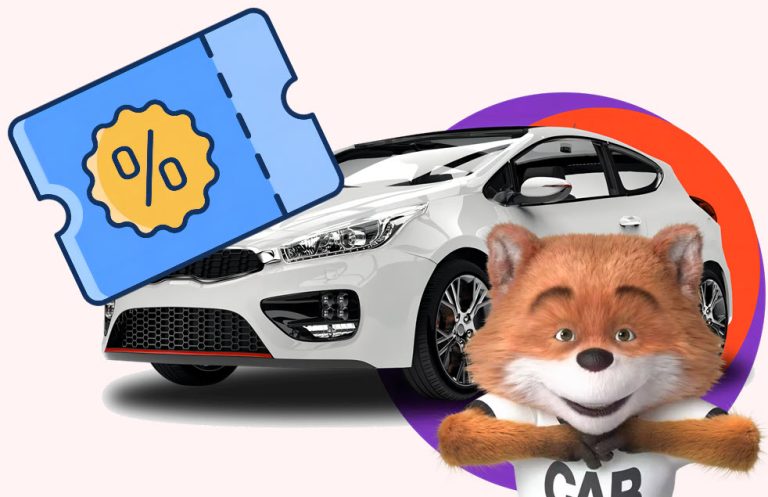 Vehicle History Lookup
Enter VIN to Get Vehicle Report At Discount.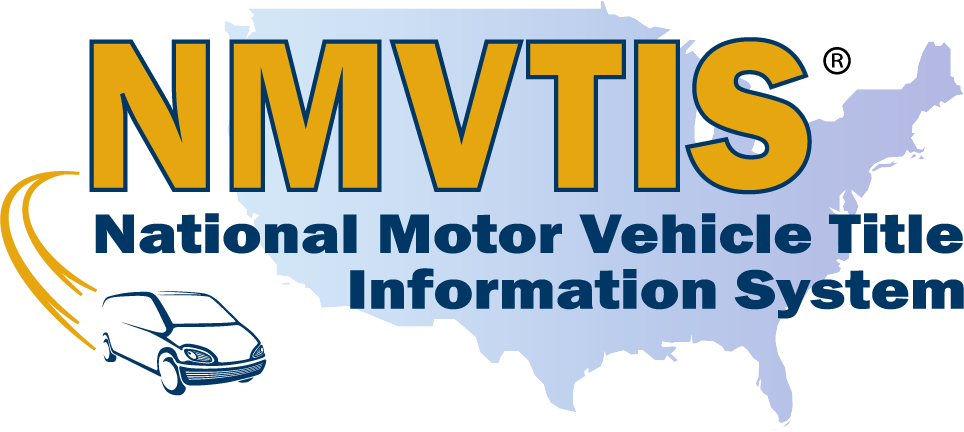 Approved NMVTIS Data Provider
When you're buying a used car, it's important to get a thorough report over its history so to avoid any odometer rollbacks or hidden damages out of accidents. And when it comes to vehicle search services, Carfax is no question one of the most trusted brands. Only it charges too high: one single report can cost you $44.99.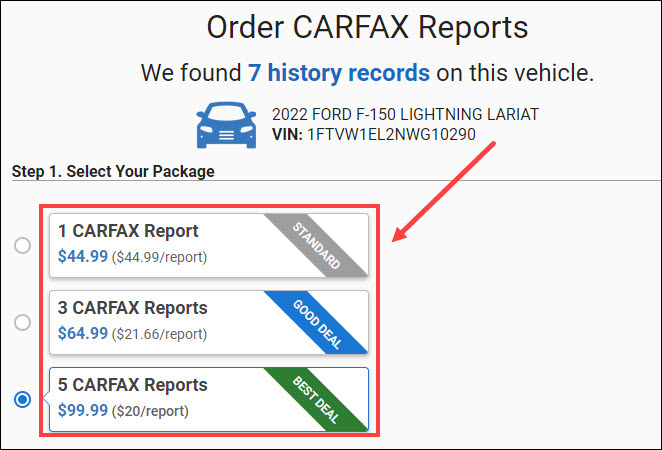 Is there any way to get one vehicle report for a much better price and even free on the vehicle you're checking? YES! And there're 4 effective ways to realize it.
What's in a Carfax Report?
You know that Carfax report is informative and reliable, but what's exactly so valuable in a Carfax report?
First of all, it's an approved NMVTIS (National Motor Vehicle Title Information System) data provider for commercial customers. That guarantees the data authority.
Secondly, it supplies 7 aspects of vehicle history info that cover most people's concerns:
| | |
| --- | --- |
| Market value | Retail & trade-in values |
| Outline | Branded titles, service history, recalls, ownership history |
| Ownership history | Purchase year, length of ownership, last odometer reading |
| Title history | Damage brands & odometer brands |
| Additional history | Total loss, airbag deployment, accidents, etc. |
| Detailed history | Details organized on a timeline over issues shown in the above aspects |
| Warranty check | Types of warranty and whether they're void |
With these two criteria we could actually find alternatives that bring the same vehicle info but have a much lower pricing:
Vehicle History Search
[1] Get Alternative Carfax Report
[2] Repeat Searches: No Charge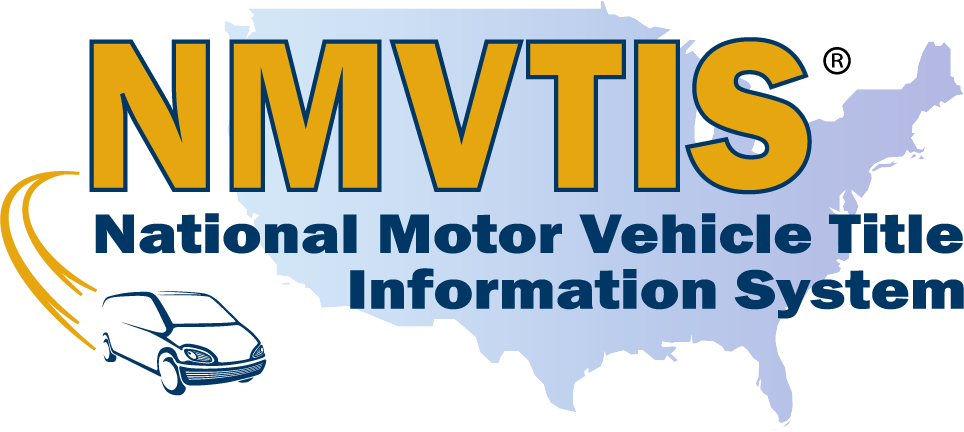 Approved NMVTIS Data Provider
1. Get 98% Discounted Vehicle Reports with BeenVerified

BeenVerified is a vehicle search service that's approved by NMVTIS as an official data provider both for public and commercial clients, even better as Carfax. Enter a VIN or a license plate number and it would finish the search in just seconds. NHTSA, DMV, NICB are all the sources it can access. And it allows a real-time monitoring for data changes. You may expect rich and up-to-date details in the report it supplies.
1) Go to BeenVerified Vehicle Search.
2) Enter the VIN number or the license plate and click SEARCH.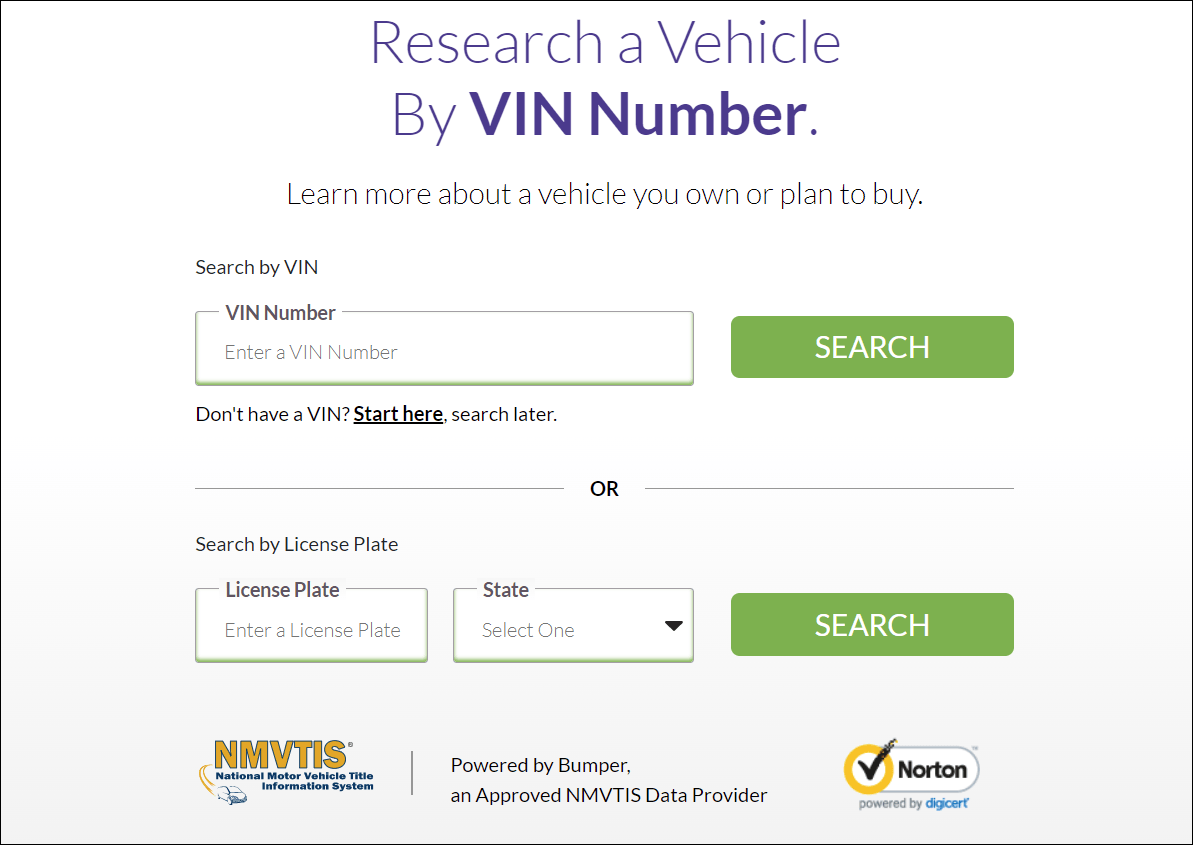 3) Wait for BeenVerified to generate the vehicle report. Then you may use the navigation bar of 13 categories to explore every detail of the car. Compared with Carfax, it can offer you more data on detailed costs, specifications, safety records and photos.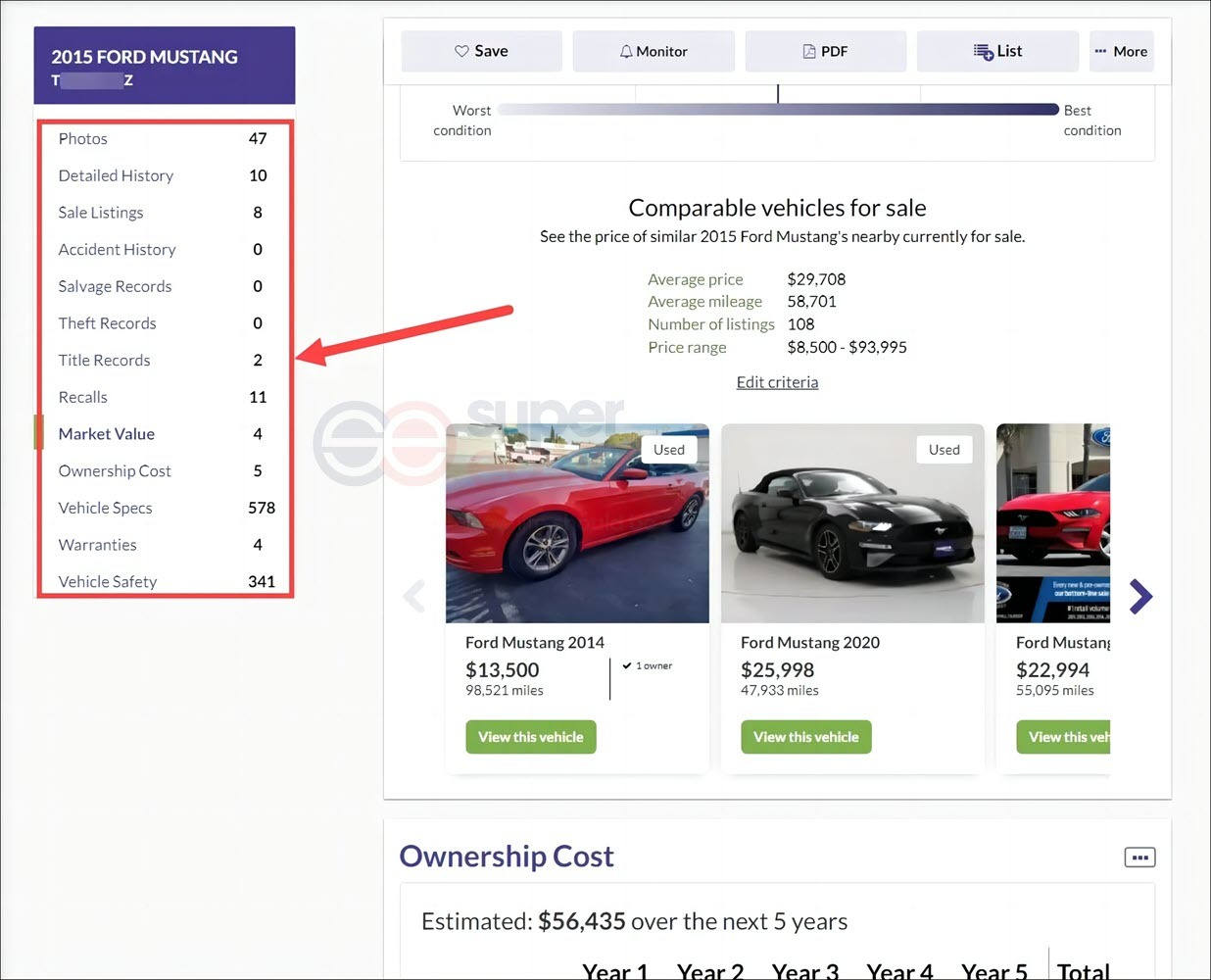 2. Get 98% Discounted Vehicle Reports on Bumper

Bumper is a professional vehicle search service that has a long history. It's approved by NMVTIS too as a data provider for both public and commercial uses. Besides, it cooperates with so many authorized data sources like NHTSA, J.D. Power and 50+ insurance companies. You may get not only 15 categories of car information in its report, but also direct discounts for an insurance quote or for a car purchase.
1) Go to Bumper Vehicle Search.
2) Enter the VIN number or the license plate and click SEARCH.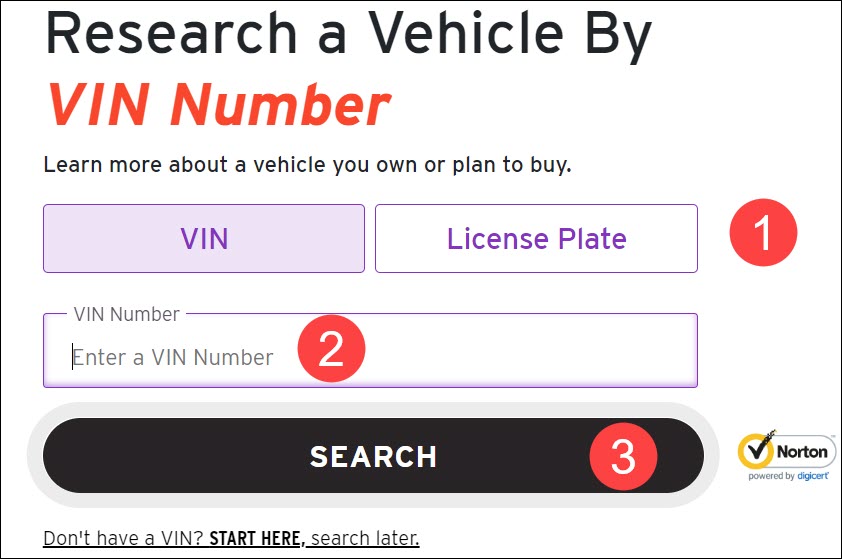 3) Wait a few seconds for Bumper to load your report. Now you can check the car's ownership history, accidents, recalls, titles, market values and all the details that you're interested in. What a Carfax report contains, has the Bumper version.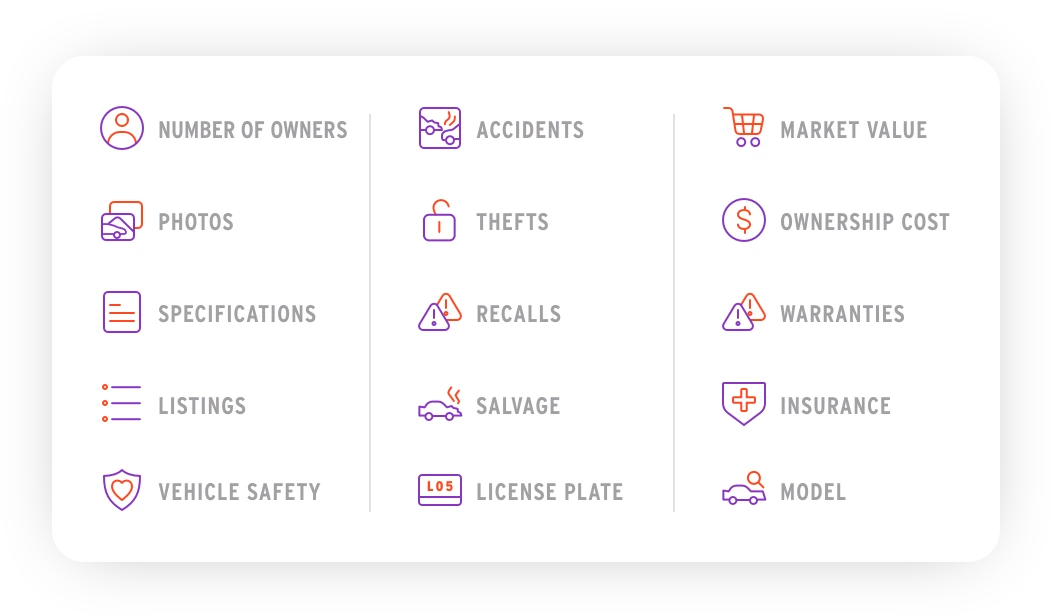 3. Get 90% Discounted Vehicle Reports on EpicVIN

EpicVIN is right now one of the most popular Carfax alternative vehicle lookup services. It's an official NMVTIS data provider with advanced technologies and the access to 70+ databases of billions of records. The richness of data it can provide therefore reaches a new high. And its reports organize the vast information in smart charts and diagrams, with all the alerts highlighted.
1) Go to EpicVIN Vehicle Search.
2) Enter the VIN number and click Check VIN> or type in the license plate and click Check Plate>.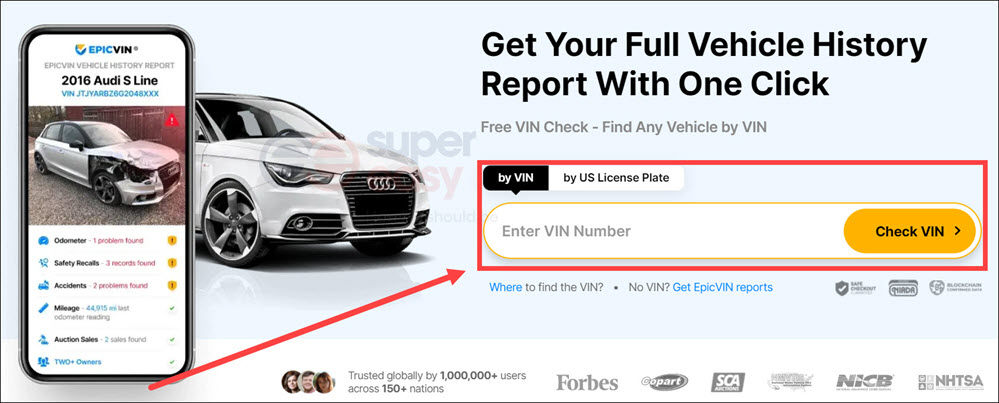 3) EpicVIN will finish the search in seconds. Open the report and you can scroll down to scan through all the details in 14 organized categories. You may expect to get details beyond what a Carfax report can give, including the insurance history, accident records with photos, market analysis and similar cars for sale, etc.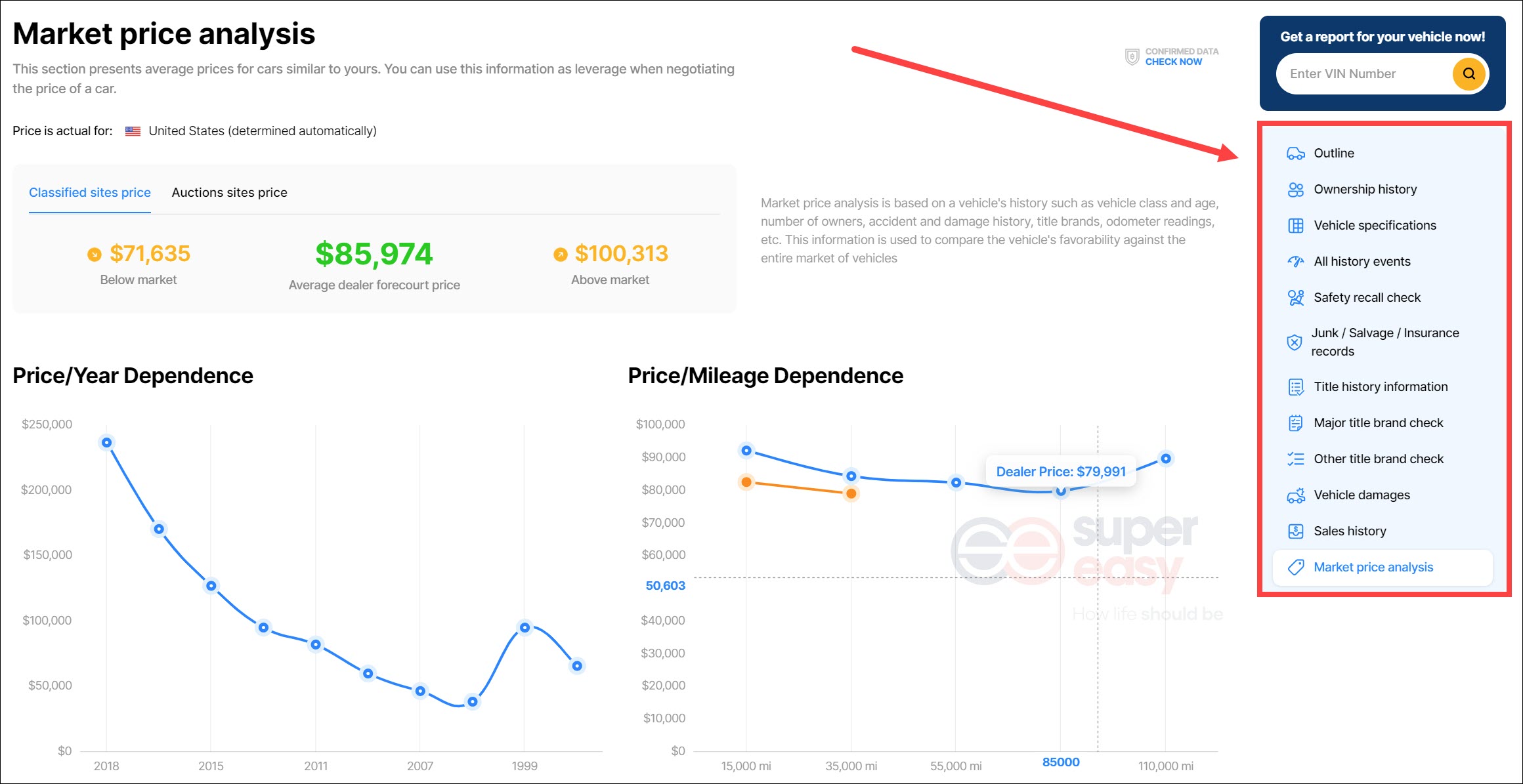 4. Get A Free Carfax Report
The methods introduced above all provide you with unlimited search chances for more than one vehicle report at a price that's far lower than Carfax's. But if you specifically want just one Carfax report over your target car, there's one way you might get it for free: just use the vehicle trading platform Carfax Used Cars for Sale to pick your dream car.
Select the make, model, style and price range that you set for the car you're buying and enter your ZIP code. The platform will show you all the cars for sale on Carfax that fit your needs. Every used car on this platform comes with a free Carfax report attached.
But it's worth mentioning that for this special service, vehicles on this platform can usually sell for a higher price. It's better to grasp a rough concept of the market values on more than one auto trading site before you delve into the platform of Carfax.
Final Words
That's basically all the tricks to get a discounted Carfax report or even a better one for vehicle history records. The most popular alternatives with the best price are BeenVerified and Bumper, and with one charge you may check many cars repeatedly. Hopefully this article helped you find the satisfying report over your dream car. And if you have any questions, feel free to leave a comment below!
The methods in this article provide you with easy access to public record information, but without a guarantee for accuracy and may include links to websites not listed as a Consumer Reporting Agency (CRA). Information acquired from these bodies is illegal to be used for employment, housing, credit, and other purposes alike, according to laws such as the Fair Credit Reporting Act (FCRA). If you're not sure whether your use of our methods is appropriate, click here for details.