5 Best Monthly Snack Subscription Boxes – September 2023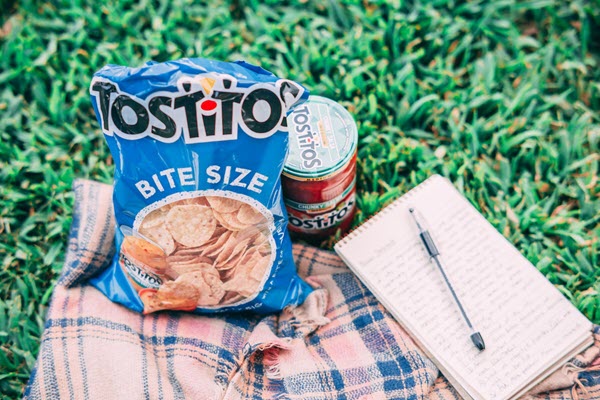 Getting bored of your current snack go-to's and looking for something special to munch on? A snack subscription box is exactly what you need. It makes snacking easy and fun by sending a box of high-quality and unique munchies directly to your doorstep every month. That's also a great way to explore some rare snacks that you would never find at a local store!
Ready to get yourself some tempting treats? Here's a complete list of all the best monthly snack subscription boxes worth a shot.
Bokksu – Best Japanese snacks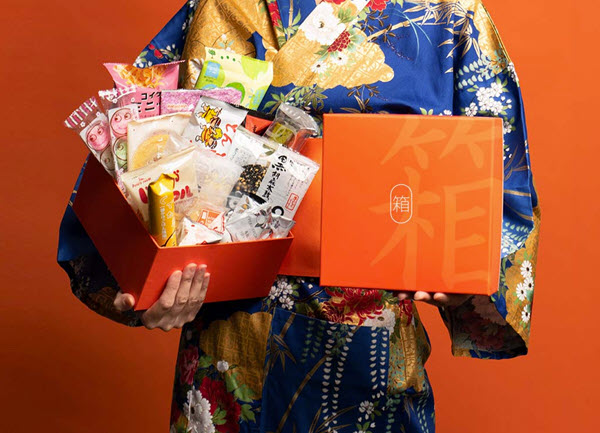 Bokksu is perfect for people who're looking for authentic Japanese snacks. You'll get curated monthly boxes of 20-24 Japanese snacks, candies, and tea that are sourced directly from centuries-old Japanese family makers. The items are carefully handpicked according to each month's themes which could be a festival or cultural phenomenon.
What's more, you'll receive a 16+ page booklet that helps you learn about the origin and flavors of each snack.
Price: $49.99/month with free shipping ($39.99/month for the annual plan)
New customer offer: Up to $10 off on your first order
NatureBox – Best healthy snacks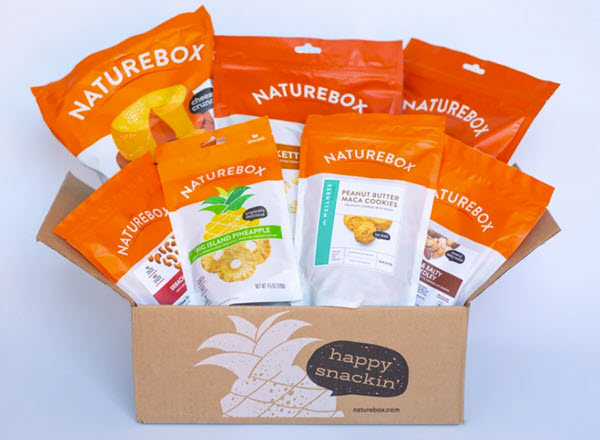 NatureBox focuses on making healthy and delicious snacks free of artificial ingredients, high fructose corn syrup, or hydrogenated oils.
You can either choose a random box filled with different snacks or select a la carte items from its 100+ options. They're designed to fit specific preferences whether it's vegan, gluten-free, high-protein or low sugar. If you go for the monthly shipment, there will be an extra 10% discount on each snack.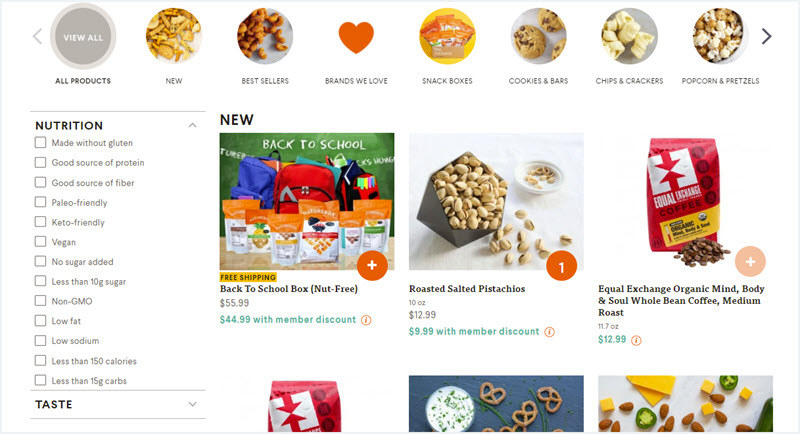 What's more, you can enroll in the NatureBox membership program to gain more benefits. For example, you can receive member-only discounts (25% -40%), free shipping, monthly $6 credit, and the guarantee to replace any snacks you don't love!
Price: The price of different snack boxes and items varies. Free shipping applies to orders over $40.
New customer offer: 20% off and a 15-day free membership trial
Urthbox – Gluten-free, vegan and keto snacks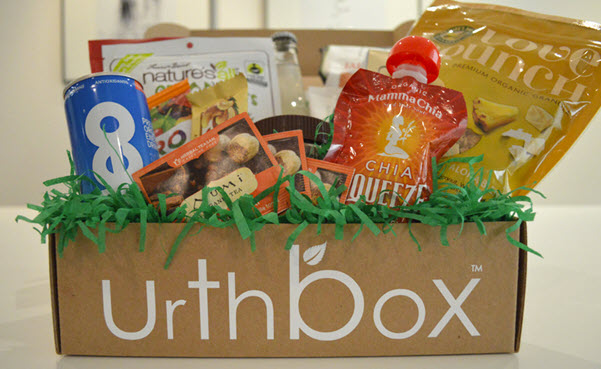 With Urthbox, you can get curated boxes of full-size snacks and beverages that are organic, GMO-free and all-natural on a monthly basis. It's dedicated to seeking out new snack brands, and offers you a variety of interesting treats like chips, cookies, granola, nuts, dried fruits and on on. All the Urthbox snacks are selected by gurus based on strict taste and nutritional standards.
To customize a desirable box, you'll need to select the box size and plan length for 1 month, 3 months, 6 months or one year. Then choose the box type: Classic that has all the goodies, Gluten Free, Vegan or Keto.
Price: Depends on the box size. Shipping is free.
Personal Box (7-8 snacks) – $29.99
Plus Box (14-16 snacks) – $39.99
Family Box (21-23 snacks) – $49.99
Team Box (28-30 snacks) – $59.99
New customer offer: 10% off + free bonus box for subscribers of any multi-month plans
Try The World – Best international snacks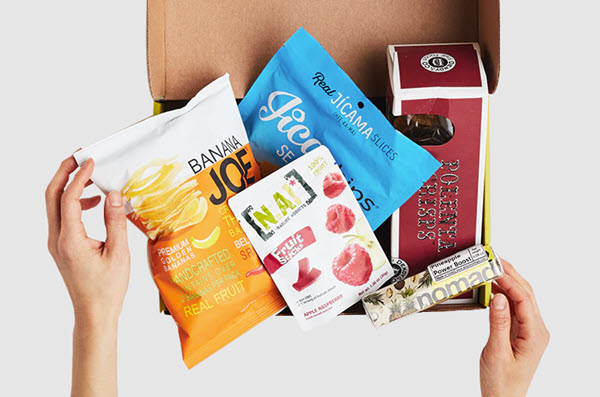 Want to enjoy authentic gourmet food from around the globe easily? Try The World is right for you. It collects diverse snacks sourced from reputable family-owned companies in different countries and delivers them in a box right to your place every month.
There are 2 types of plans for you to try out: Countries box contains a selection of snacks, beverages and ingredients to cook with, which are specially curated by the cuisine experts. Snacks box contains an assortment of 6 healthy snacks from multiple nations.
Along with the foods, you'll receive a detailed guide that introduces the origin of each product, getting you to know about the history and culture behind. Besides, there're recipes that instruct you to make full use of the ingredients inside the box.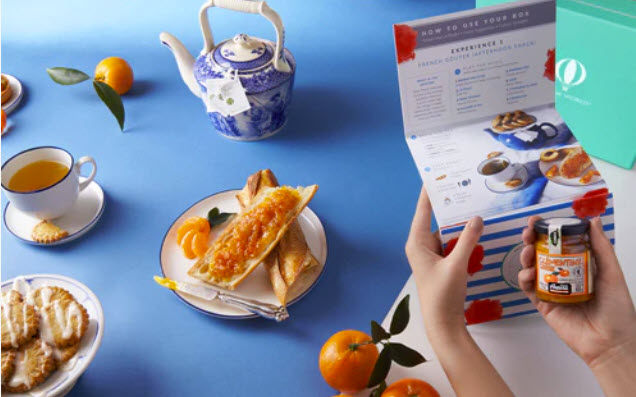 Price: It depends on the delivery frequency. Free shipping is included.
Countries box starting from $49/month
Snacks box starting from $29/month
New customer offer: Use coupon code TAKE10 to get $10 off.
Candy Club – Best for candy lovers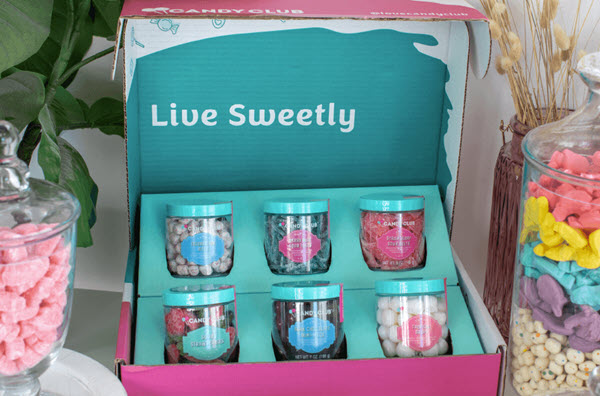 Being a candy lover? You would definitely love Candy Club for its box of amazingly diverse bit-size candies sent to your mail monthly. Featuring both small artisans and branded candy producers, it just perfectly satisfies your sweet tooth with anything from chocolates, gummies to cake bites.
Each box comes with 6-oz jars and you can choose your preference to get mostly sweet or mostly sour items. If you don't love what you get, Candy Club will replace it completely for free.
Price: $29.99/month plus free shipping
New customer offer: $15 off on first box
---
So here are 5 top monthly snack subscription boxes for you. It can be overwhelming to decide which is the best snack subscription box, since they provide different snack types and fit specific cravings and preferences. We recommend you try them up to discover those new & tasty treats that you'd love to keep to your regular list.
If you've tried one of the services above, feel free to share your ideas and experiences with us.