Best Meal Delivery Services for People with Diabetes | 2023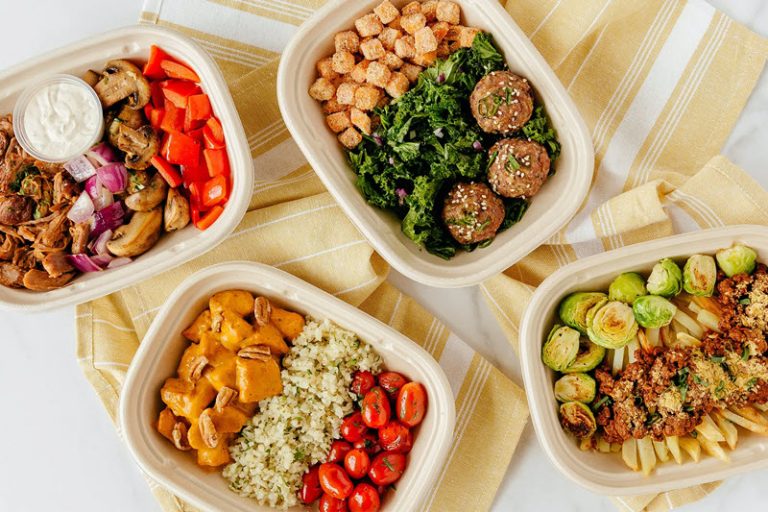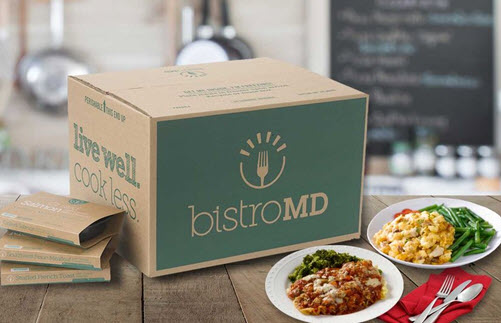 Get doctor-designed, carb-conscious meal delivery for people with diabetes.
For people with diabetes, it's important to have enough vegetables and limited carbs in their daily meals. And if you'd prefer a convenient meal delivery to save you some time, you should pay extra attention to these nutrition factors. In this post, we listed some of the best meal delivery services designed for people with diabetes.
How to choose the right meal delivery services for diabetics?
If you have diabetes, you can follow the Diabetes Plate Method[1] to help you plan your meals. It's a simple, visual way to make sure you get enough nonstarchy vegetables and lean protein while limiting the amount of higher-carb foods that have the highest impact on your blood sugar.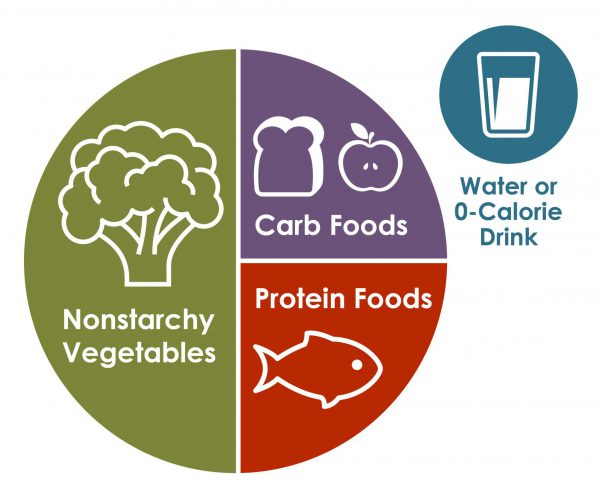 Make sure that each meal contains:
1/2 plate of nonstarchy vegetables
1/4 plate of lean proteins
1/4 plate of carb foods
A cup of water
As you're selecting meal delivery services for diabetics, you should:
Research the number of calories, carbs, and sodium in meal packages they offer, because they tend to be high in sugar and salt.
Make sure there are enough fiber-rich vegetables and limited carbs.
In case you don't have the time to study the nutrition facts of each meal, don't hesitate to check our top picks of the best meal delivery services for diabetics.
Our Top Diabetes-Friendly Choices
BistroMD: Best overall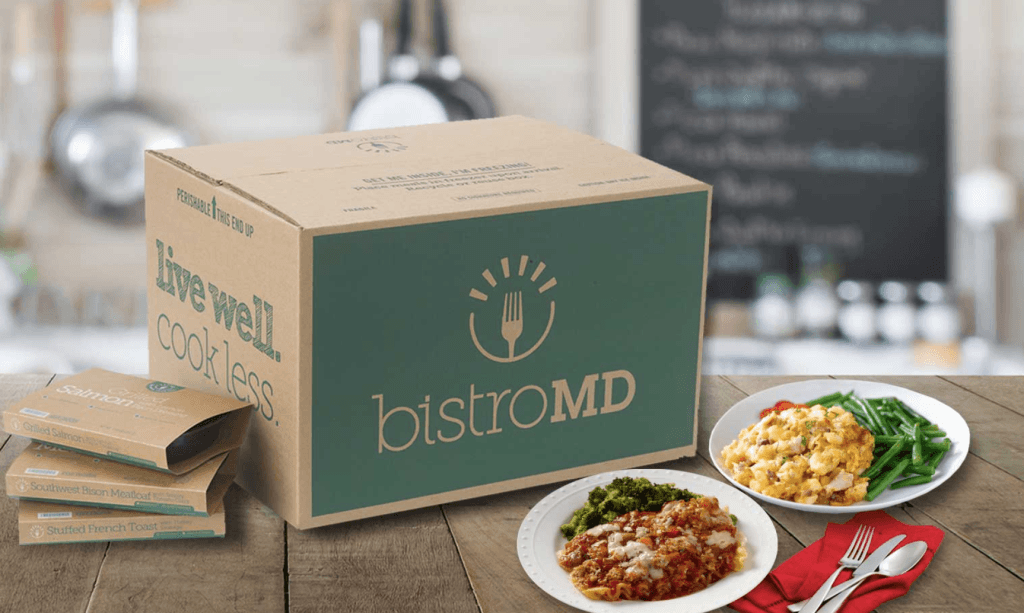 Options: premade meals (frozen)
Pricing: starting at $8.24/serving
Shipping: $19.95/week (first delivery free)
---
BistroMD is a subscription meal delivery service founded in 2005 and designed to help people with special dietary. Its meal plans or programs are designed by professional dietitians for specific health needs, such as diabetes-friendly, gluten-free, keto-friendly, and menopause management.
The company is one of the few that provide diabetic meals. For their diabetes-friendly plans, they state that every meal contains 25 net carbs or less. That would be very helpful if you have a strict carb allowance. Besides, each BistroMD meal contains 25 to 30 grams of protein, low glycemic carbohydrates, and fiber to help keep your blood sugar at healthy levels.
Nutrisystem: Best for weight loss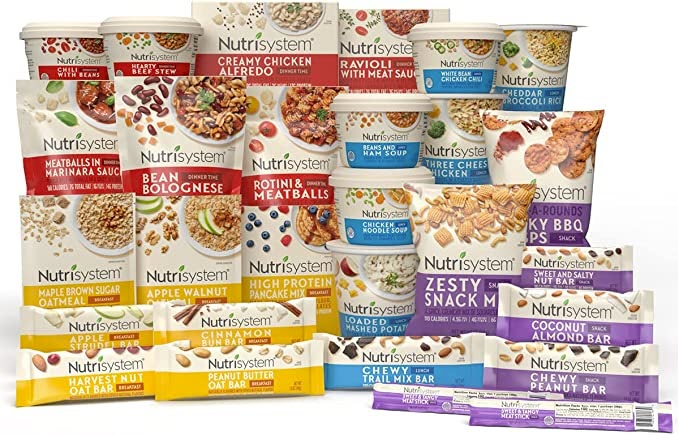 Options: premade meals (frozen)
Pricing: starting at $9.99/day
Shipping: $9.99/day
---
Nutrisystem started to design their first diet back in the 1970s, with a focus on weight loss. If you're looking for a one-stop weight loss meal plan that are diabetes-friendly, Nutrisystem is your best option. After ordering, they will have your monthly meals pre-portioned, packaged and delivered to your doorstep, saving you much trouble.
For people with type 2 diabetes, they have a specially designed plan called Nutrisystem D. The diet contains a lot of high-protein and high-fiber meal options while limiting fat and carbs. With long term use, it can help burn fat, lower your A1C, and manage your blood sugar levels.
Sunbasket: Best dietitian-designed menus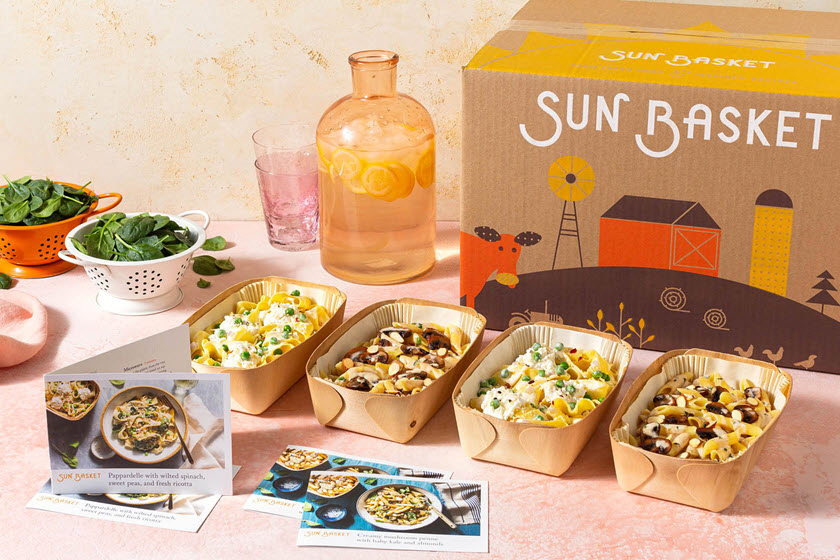 Options: premade meals (frozen) + meal kits
Pricing: starting at $9.99/serving
Shipping: $9.99/week (first delivery free)
---
Sunbasket is one of the first few companies that focus on health-specific meal plans. In 2018, it started offering diabetes-specific meals. What's worth mentioning is that Sunbasket's diabetes-specific meals are created with the American Diabetes Association, making it your perfect choice if you have diabetes. In total, there are 10 meal plans to choose from Diabetes-Friendly, Paleo, Carb-Conscious, Gluten-Free, Lean & Clean, Vegetarian, and more.
All of the meals are marked with diabetes-friendly focus on fiber-rich vegetables and lower carbs intakes. Basically, they are under 700 calories and have at least 15 grams of protein, and each one contains between 20 and 100 grams of carbohydrates. If you are more of a do-it-yourself person, you can also order the classic meal kits from Sunbasket.
Purple Carrot: Best for vegetarians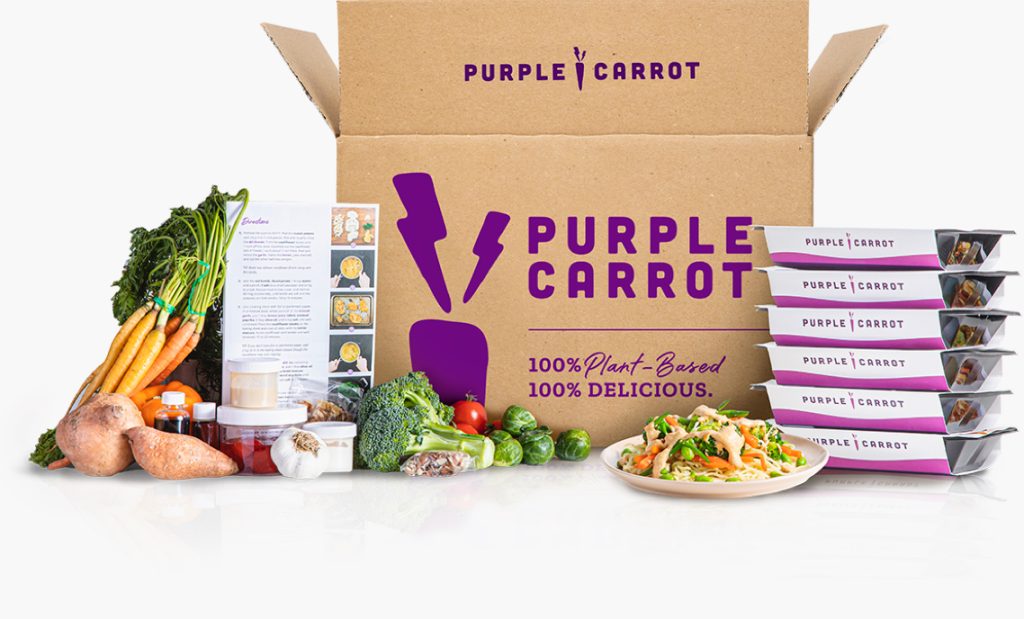 Options: premade meals (frozen) + meal kits
Pricing: starting at $9.7/serving
Shipping: $5.99-$11.99/week (first delivery free)
---
Purple Carrot offers 100% plant-based premade meals and meal kits, which is a good fit if you are a vegetarian. The great part about the service is that the meals are not just for vegetarians. Each of its recipes is designed to maximize flavor, incorporate new and interesting ingredients, and offer a well-rounded nutritional profile to keep even the person with a good appetite satisfied.
Purple Carrot doesn't have diabetes-specific plans, but you can feel free to try any of its meals as they are mostly made of high-fiber vegetables. The company offers both premade meals and meal kits. Although the company only uses plant-based ingredients in its meals, there's no lack of delicious, interesting, and possibly new-to-you meals each week.
HelloFresh: Best fresh ingredients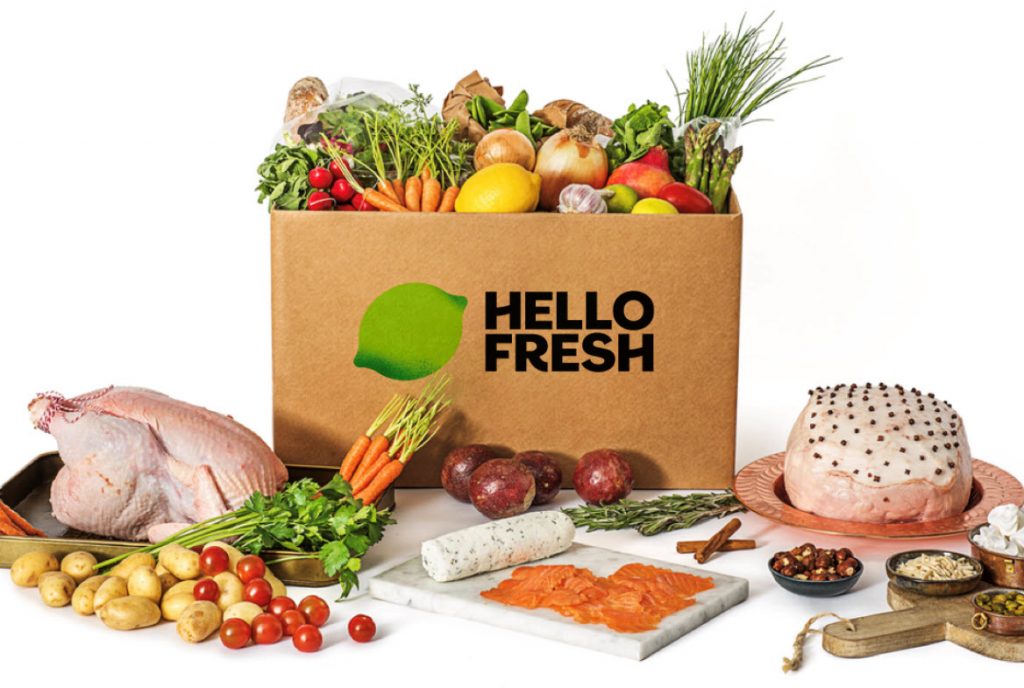 Options: meal kits
Pricing: starting at $3.79/serving
Shipping: $9.99 (first delivery free)
---
HelloFresh is one of the world's most popular meal-delivery services, delivering fresh, delicious meal kits to its members every week. As one of the most successful meal delivery services operating in the United States, HelloFresh is there to offer you delicious, affordable, and creative meals.
The company has a wide variety of plans that can suit the pickiest stomachs, including the Meat & Veggies Plan, Veggie Plan, Calorie Smart Plan, Family and Friend Plan, and more. Although HelloFresh doesn't have a diabetes-specific plan, you can go with its Calories Smart Plan, which contains meal kits with limited calories.
EveryPlate: Best value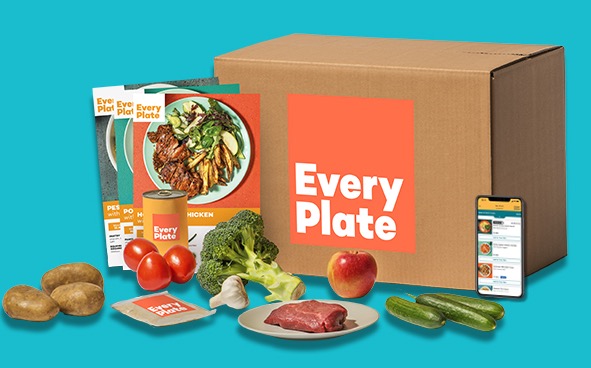 Options: meal kits
Pricing: starting at $1.49/serving
Shipping: $9.99
---
EveryPlate is owned by one of the world's original meal delivery services, HelloFresh, but with reasonable prices. EveryPlate isn't necessarily the most nutritious food delivery service out there, but its dishes are hearty and whole. Basically, you won't find laundry lists of superfoods in your boxes, but you will find protein, greens, and plenty of healthy carbohydrates.
EverypPlate offers 5 plans, including Meat & Veggie, Nutrish & Delish, Veggie, Family-Friendly, and Quick & Easy choices. For people with diabetes, you can select the Nutrish & Delish plan, which provides nutritious recipes at 650 calories or less but are as delicious as they are nourishing.